Bonjour mes amis,
In the summer, we complain about the 100 degree temps in Paris; in the fall, now we're complaining about the rain. So, shame on us. I think we (I) need an attitude adjustment and just learn to love each day as it comes, n'est ce pas? HOWEVER, it's a whole lot easier to get excited about some sunshine than it is the rain. In fact, you'll see deliberate blue skies in most of these pictures, a bit over the top, but we were pumped to have pleasant weather.
Mostly, our focus today was going back to Les Hombres to confirm our reservation for Bernie's birthday celebration on the evening of November 15…the big 8-O! The folks were very nice and walked us through where the table will be and some other details regarding process. We're hoping for good weather so we can walk outside on the terrace for our aperitifs. We'll be staring at the Eiffel Tower. I feel much better after having met with them.
We left the apartment with smiles as the blue sky met us at the door.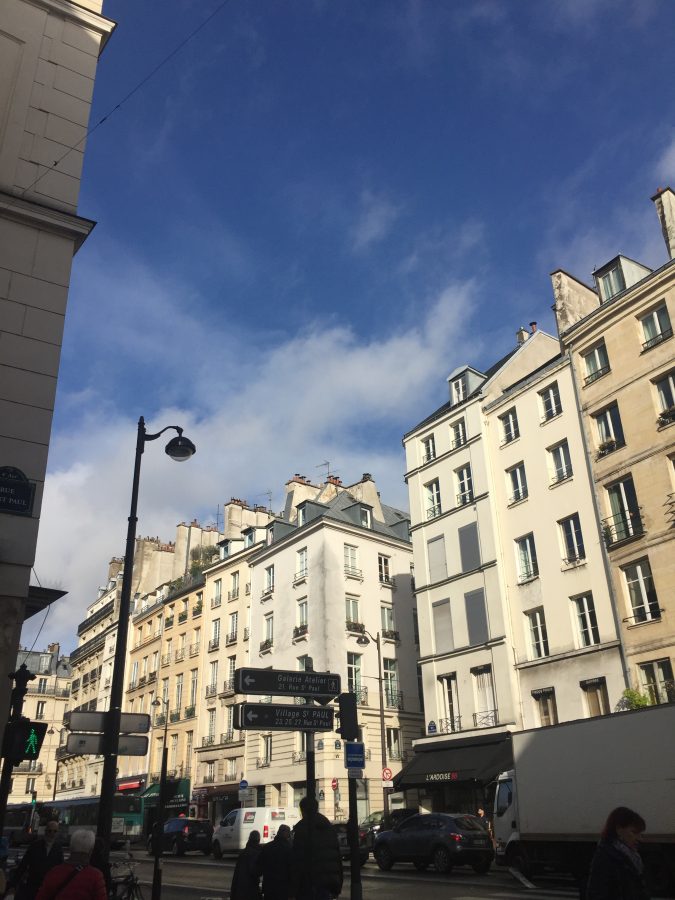 We went to the area around Rue Cler for some photos of L' École Militaire as well as photos of the huge grassy park in front of the Eiffel Tower called Les Champs Mars.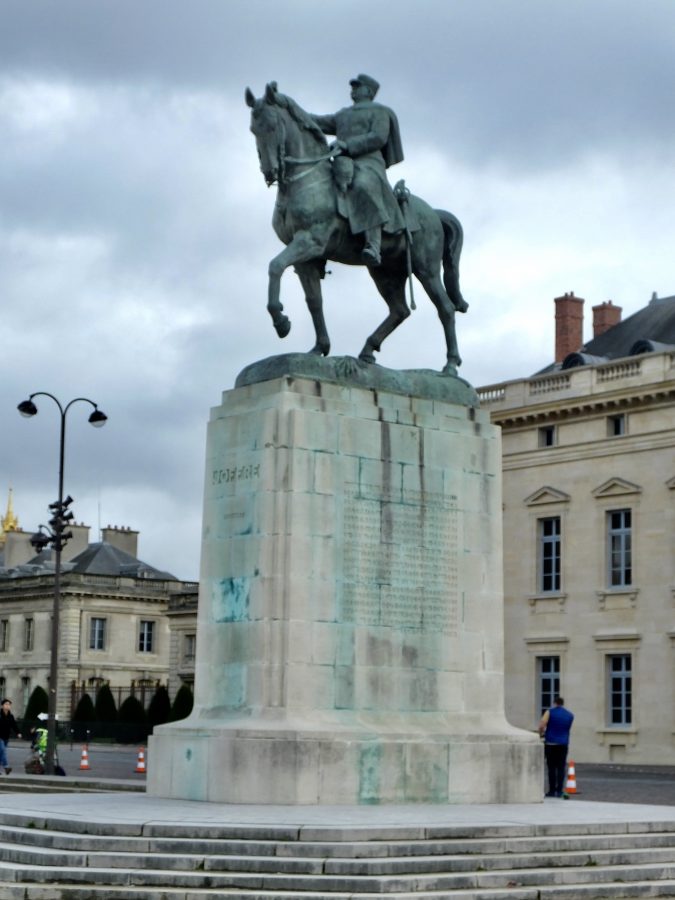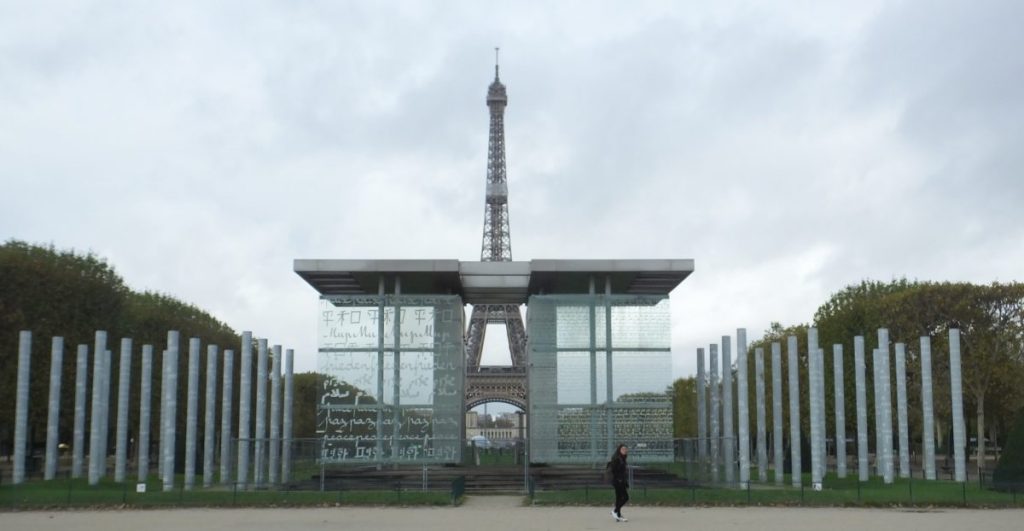 We had intended to have lunch at Les Mariage Frères tearoom on Rue Cler but discovered that they don't serve lunch, just tea and pastries. The street is ready for Christmas so we'll be back for those light photos.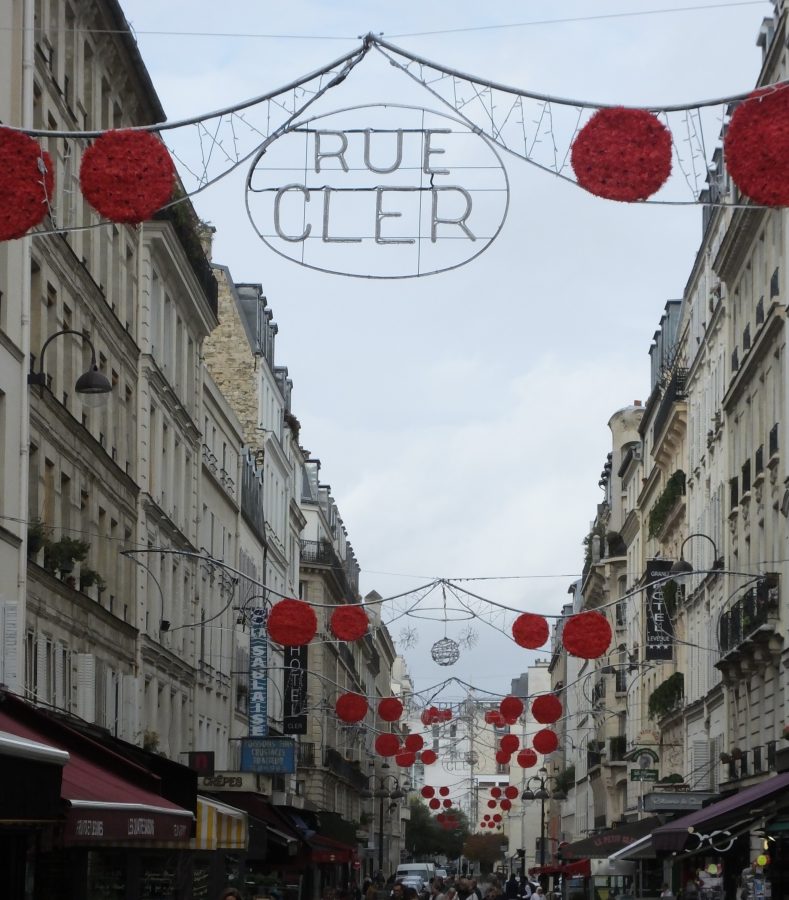 Here's some photos of our stroll to Les Hombres which by the way is at the top of a fantastic museum, Le Quai Branly.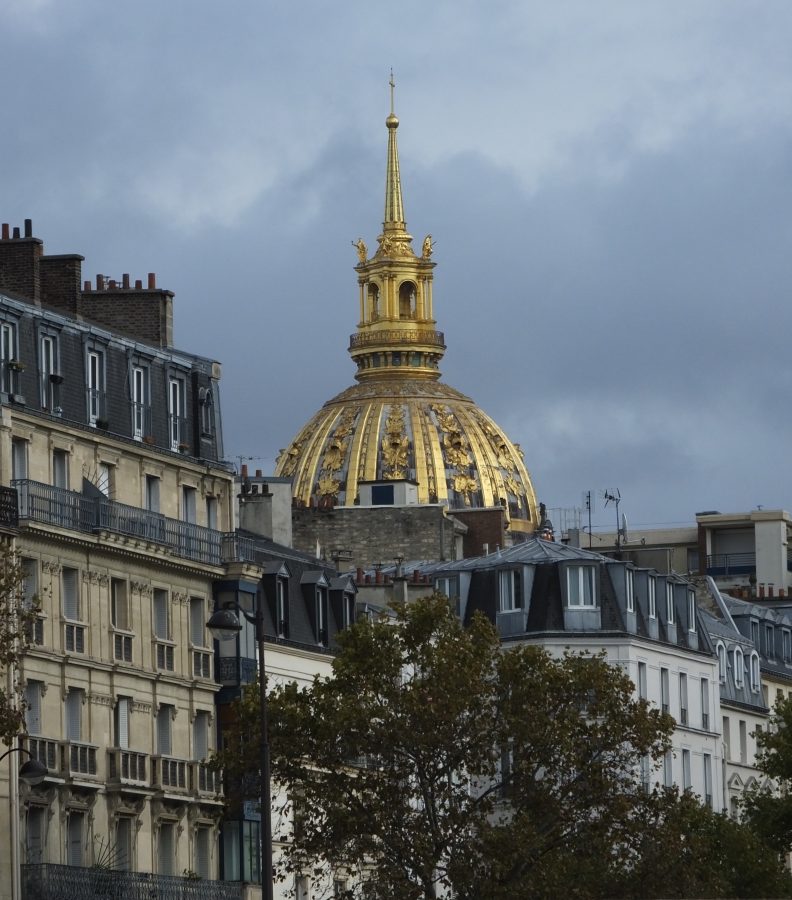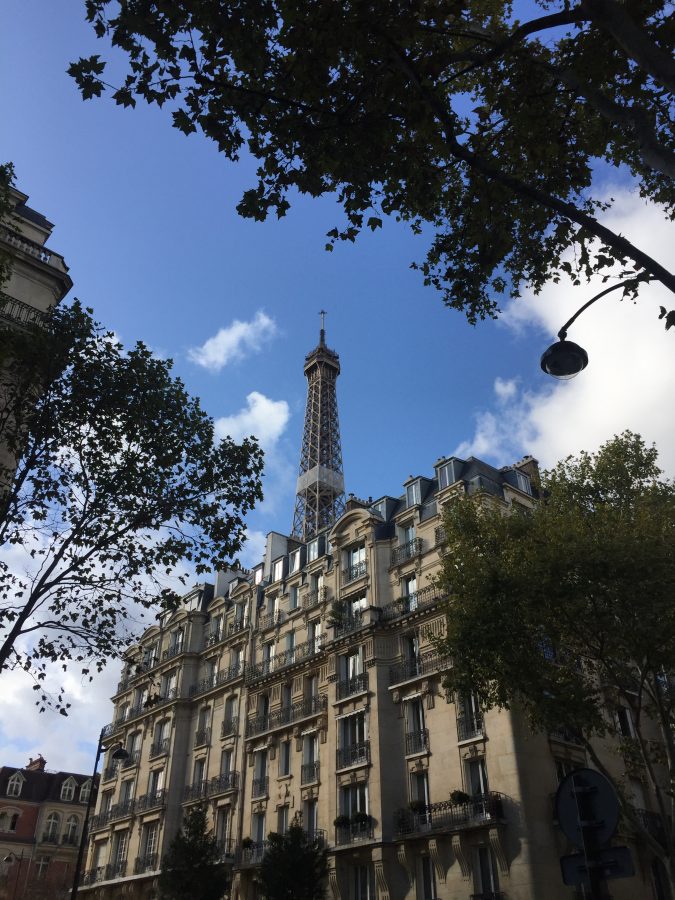 After our meeting at the restaurant, more photos of the stroll across the bridge to Metro Alma-Marceau.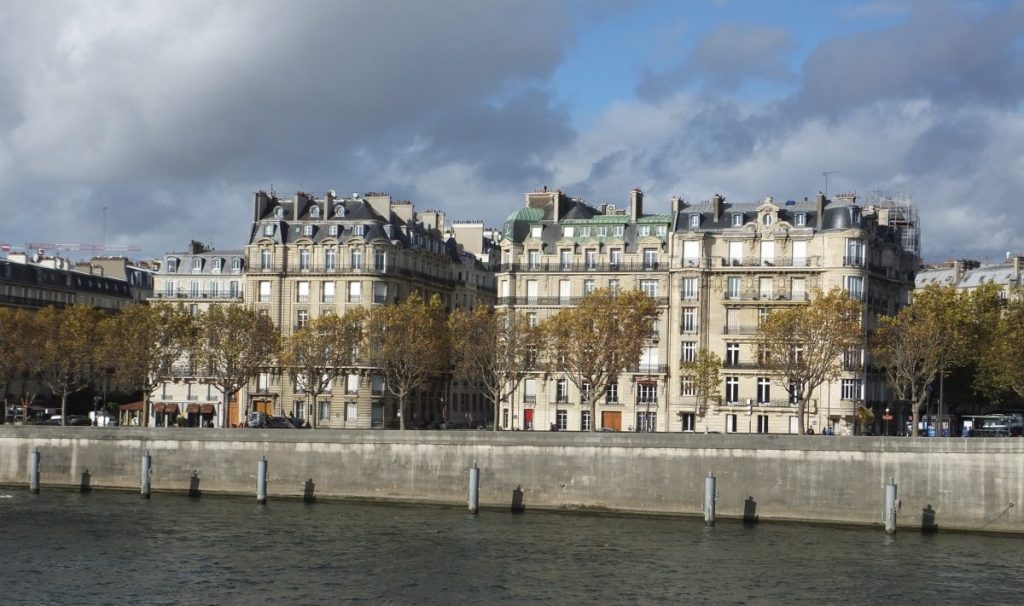 After a dinner in the apartment, we decided to check out the area around Place Vendóme for any Christmas lights. None yet but here's some light photos of the evening.
My phone appears to be dying so today we'll be back in the Apple Store. By the way, some days may not produce a blog so don't be surprised if your morning routine is disrupted. No photos means no blog, but we'll do the best we can to keep it going!
Have a great day,
L & B