Bonjour,
Wasn't it Karen Carpenter who sang, "Rainy days and Mondays always get me down?"  (If it wasn't, I'm sure someone will correct me!) These rainy days are a challenge in regard to our light theme!
Yesterday was the first Sunday of the month in Paris which means that the museums are free and the Champs Élysées is all pedestrian. We had visions of sunshine as we planned to walk up the middle of the majestic avenue, snapping beautiful photos of the Arc de Triomphe.  But first a quick lunch at the George V Café to see our friend Benjamin and then enjoy the afternoon. How quickly that plan deteriorated when the rain and winds came with a vengeance. We barely finished our meal, tucked tail, and ran for the Metro with the intent of finding some place inside to spend a Sunday afternoon.
We ended up at Le Louvre with the rest of the world since it was a free day. Managed a few photos as we looked through the beautiful bookstore and other shops at the entrance to the huge welcome center. We hit it just right for the line through security was half-way down the mall when we came back out. Paula and Tim, we still haven't found that toilet paper store…where the heck is it? Anyway, a few photos but not many. Bear with us and hope for better weather.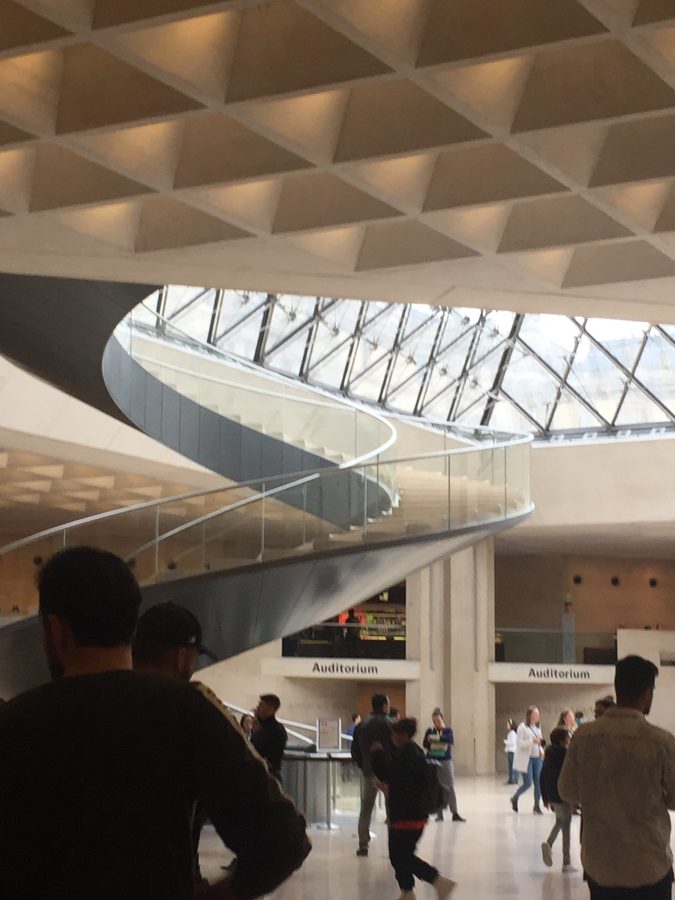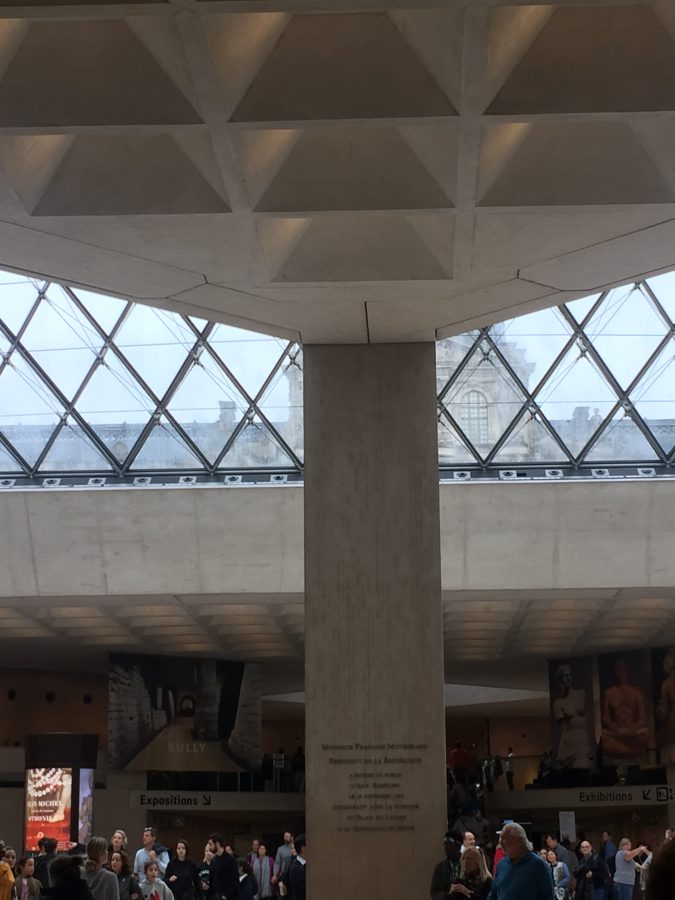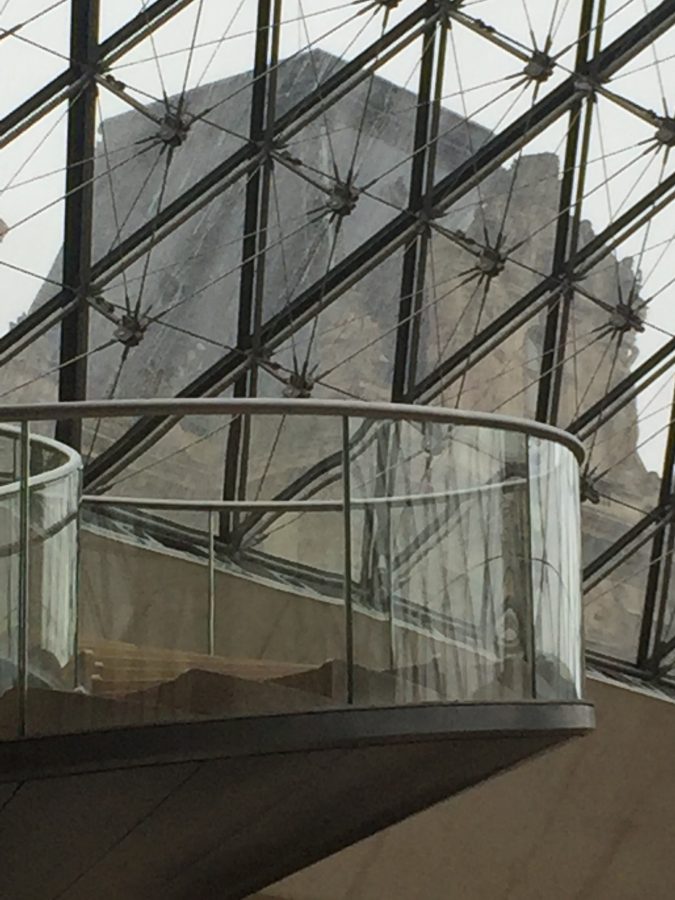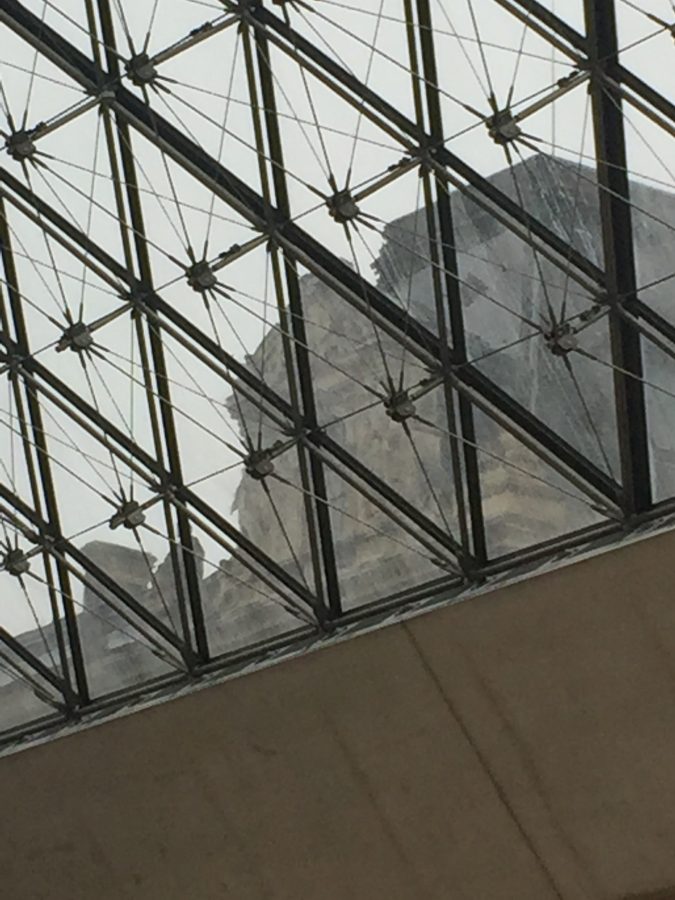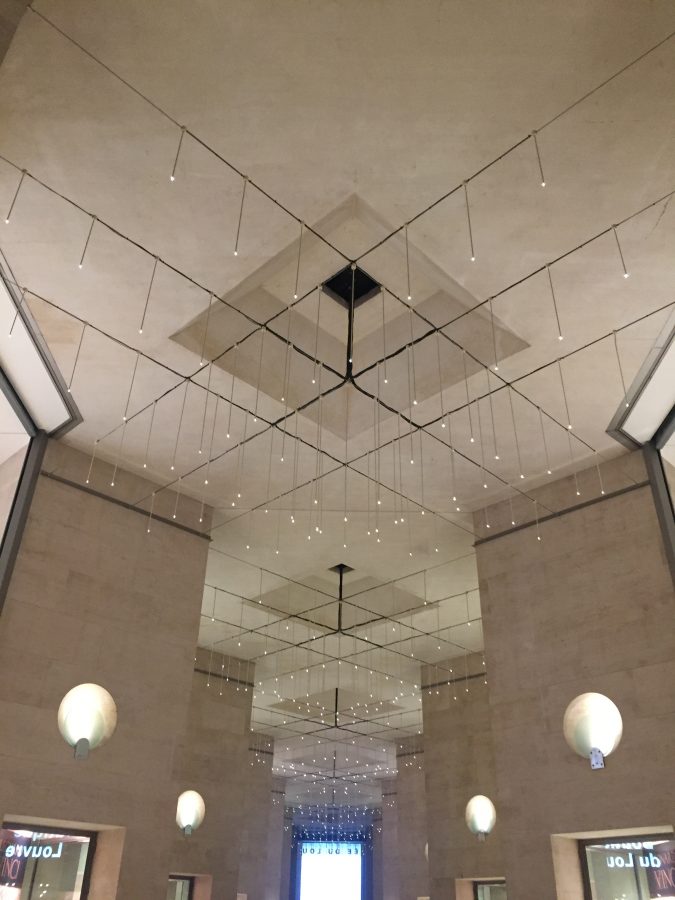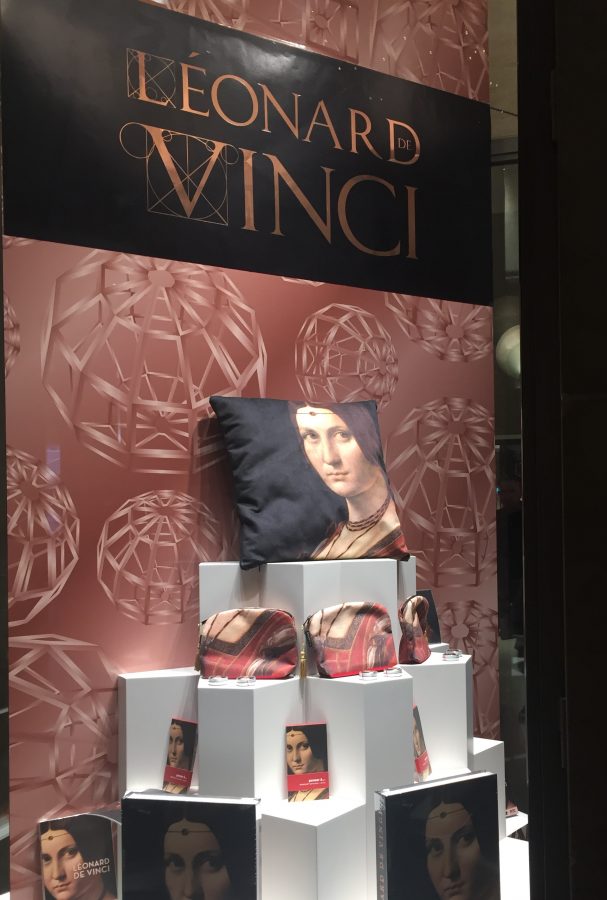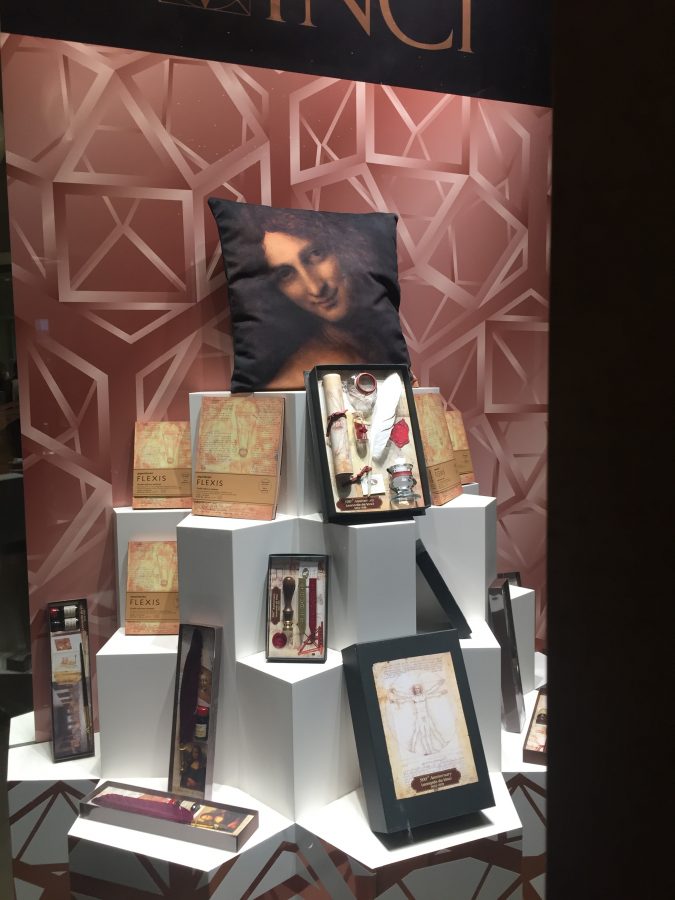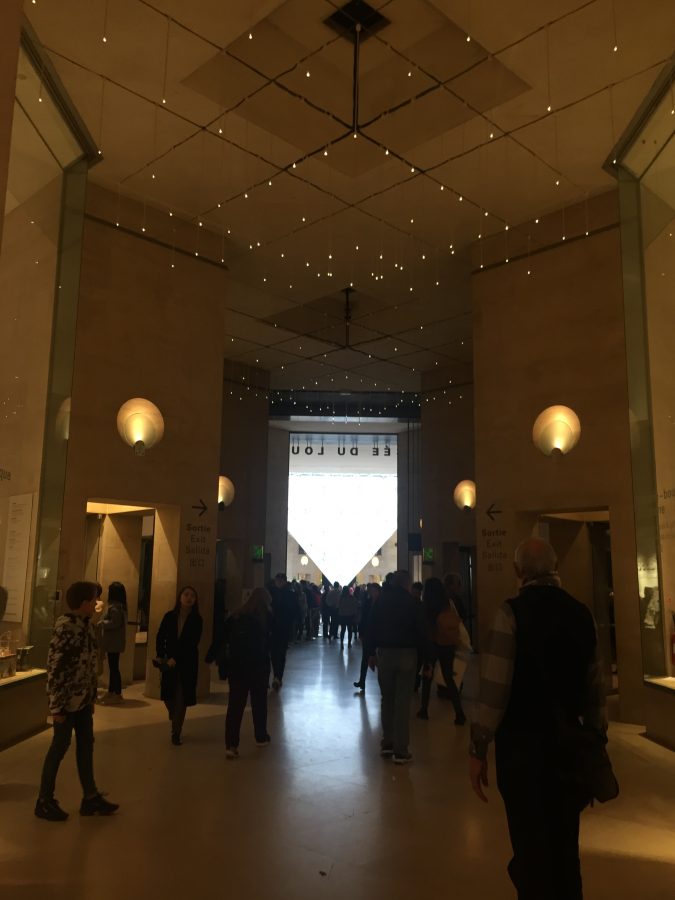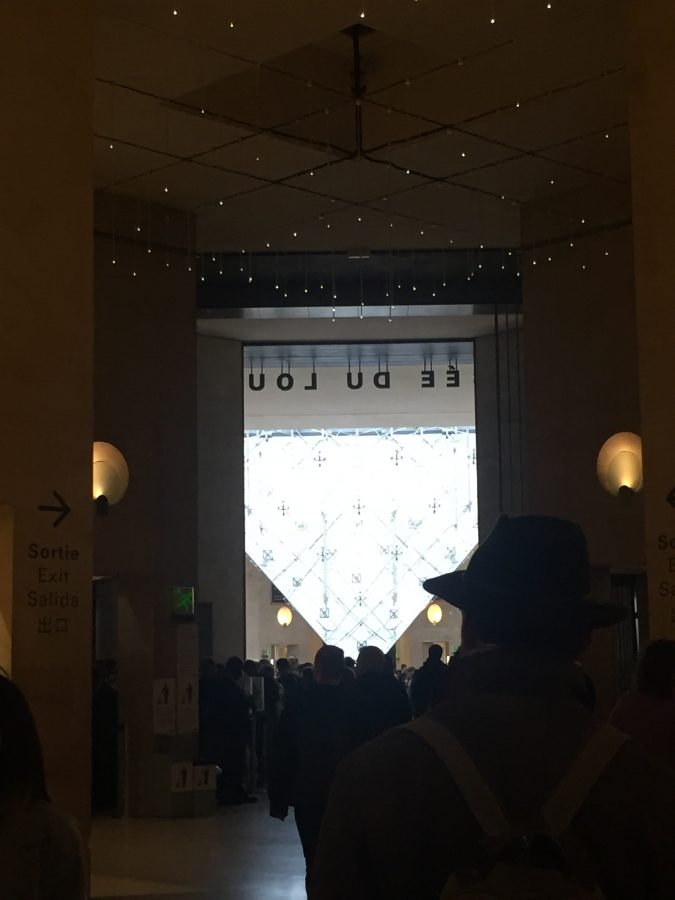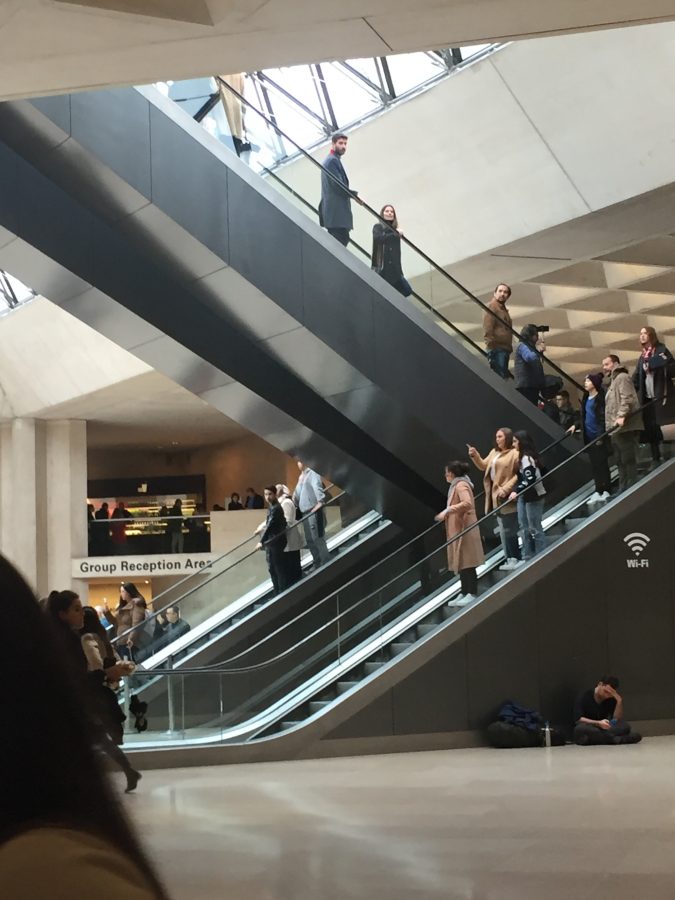 Today was moving day for someone on our street.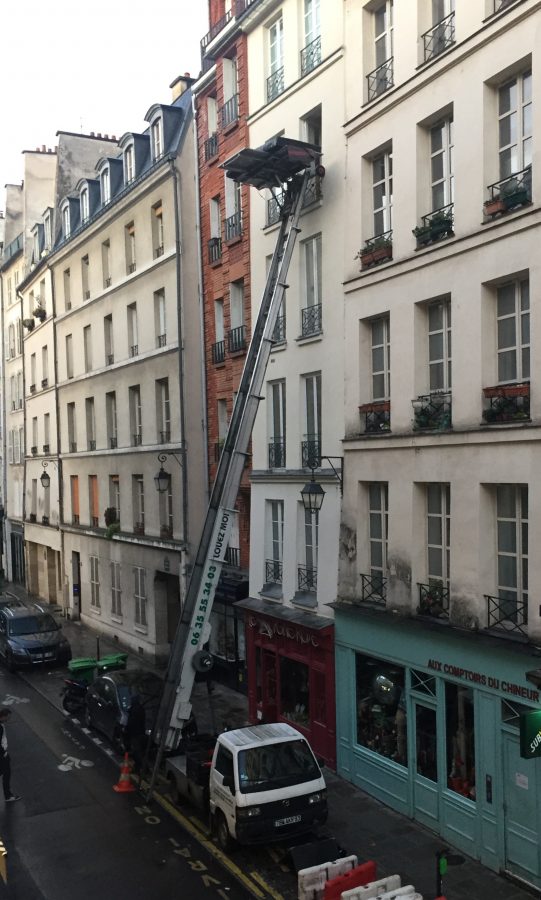 And for those who were curious, here's the new very bland, unexciting chair cushion. Surely, you didn't expect a lot for 3.90 euros! They are unstained with cushy new foam.
We have a party to plan for Saturday night in celebration of Bernie's birthday with friends and neighbors we've met through the years here in Paris. Look forward to good photos for sure.
Have a pleasant Monday,
L & B