Bonjour,
Yesterday was wash day again. Our washing machine is quite good, and I'm beginning to figure out how to use the dryer part so as to avoid the lavomatic down the street. To get clothes completely dry like at home takes 2 hours per load! It really becomes a commitment around which to build your day.
Amid the washing, I tried to get on-line tickets to everything we're going to do with Sharon and Johnny Tyson who arrive bright and early tomorrow. In the easy days of the past, you just walked up to whatever you wanted to see or do and bought your ticket on site. That's not possible any longer. Everything since COVID requires an advance ticket with a specific date and time. No problem, you say! Well, the French web sites are not the easiest to navigate. It took us over an hour to get 4 tickets to Giverny! The web site would not accept our mobile number, no matter how we configured it. Finally, Bernie got lucky, got into the system and was able to purchase the tix. Of course, you then have to find them all on your phone since we have no printing capability. The world is definitely for the young and technically adept!!
After a quick sandwich in the apartment, we walked to Canal Saint Martin just past the Place de la Republique. It's a totally new area for us. My observation was "where are the churches?" None that we have seen anywhere around us. Bernie had perfect directions and we ironically entered the canal by God street, rue Dieu.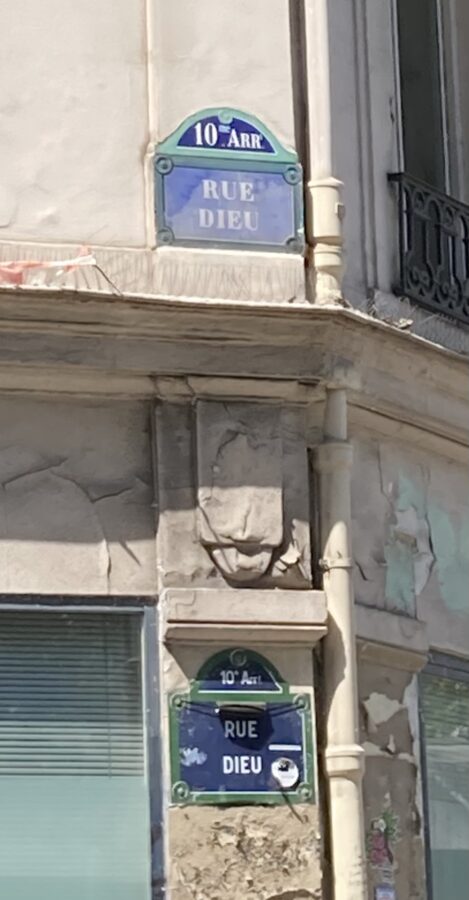 We've been to the Canal several times but never on this section. Bernie was amazed how few people were around. We believe that "vacance" or vacation time has kicked in for the city. That's fine with us as there will be fewer mobs; also fewer Americans as schools begin to start in the States. We walked about a mile and then turned around. Enjoy our stroll.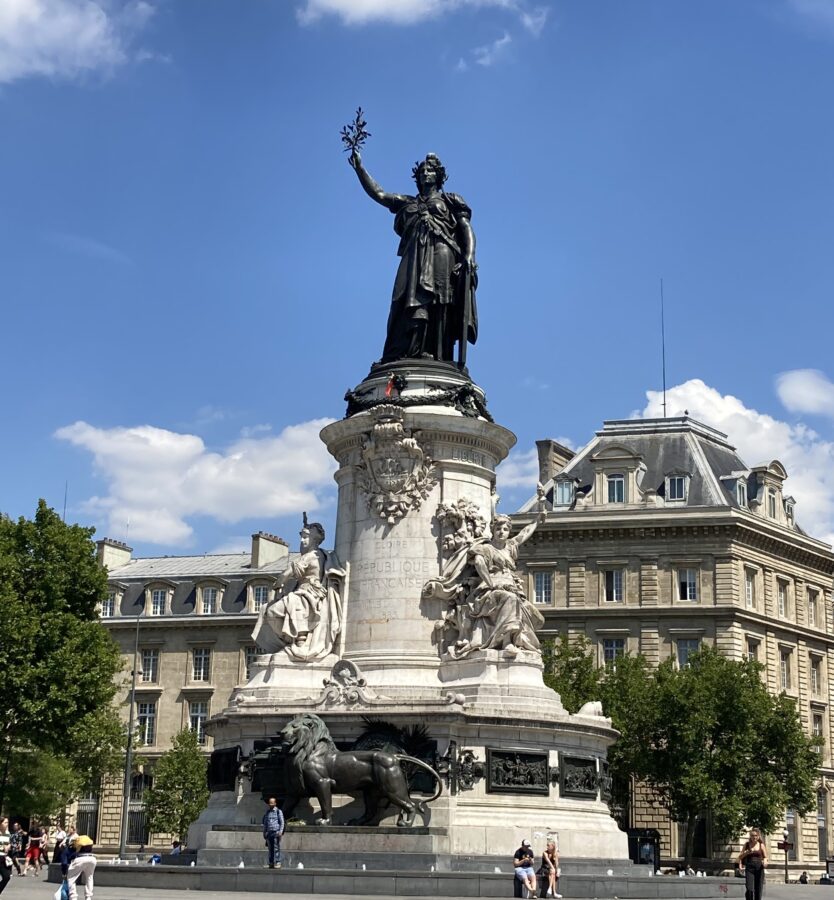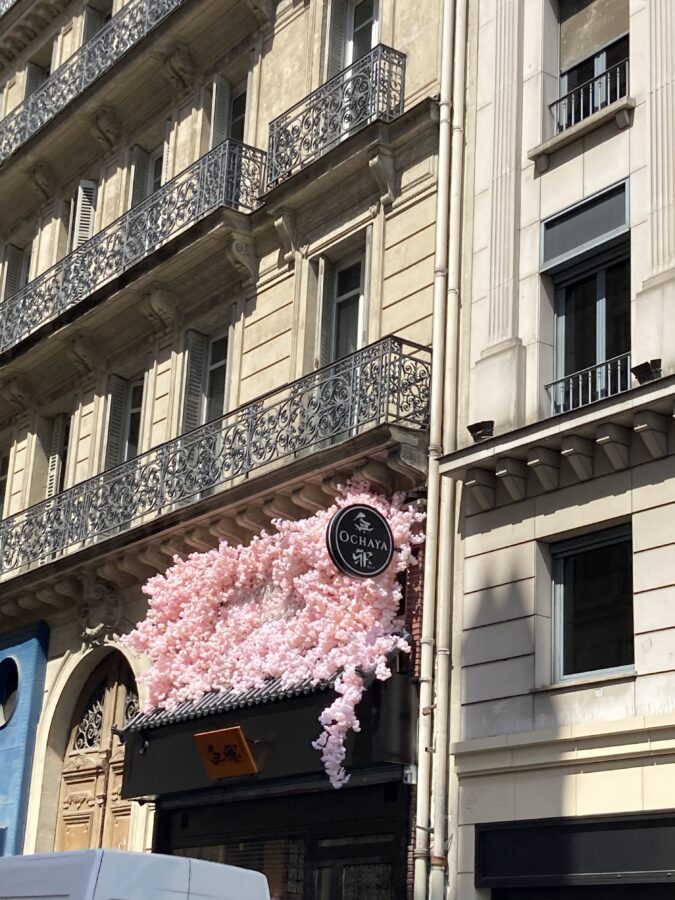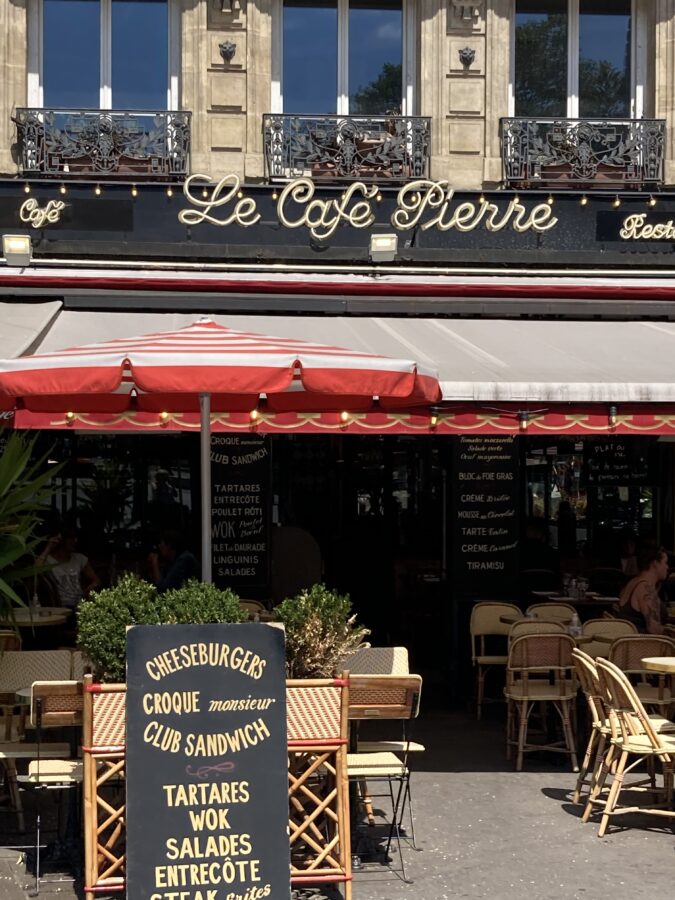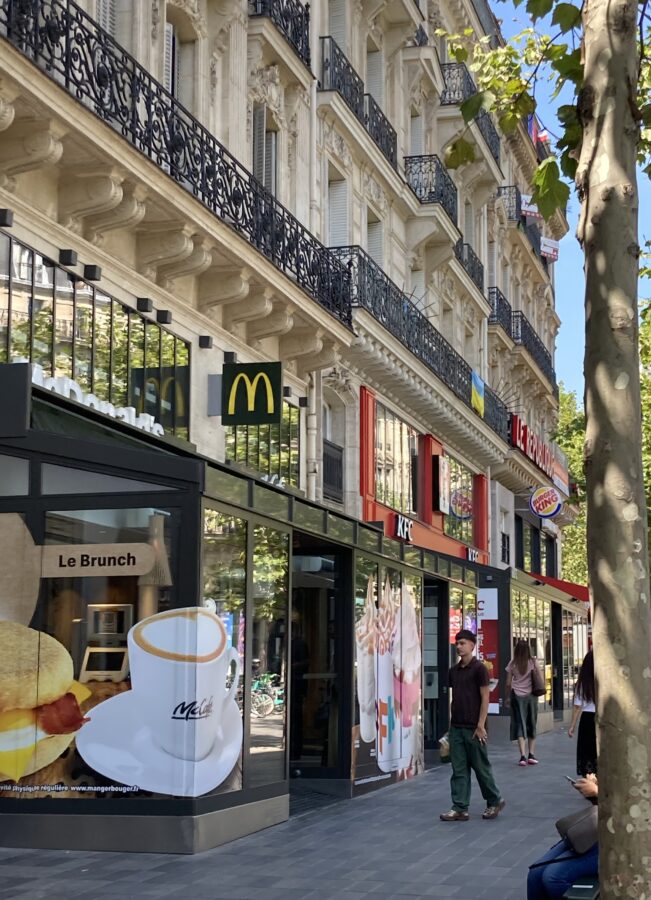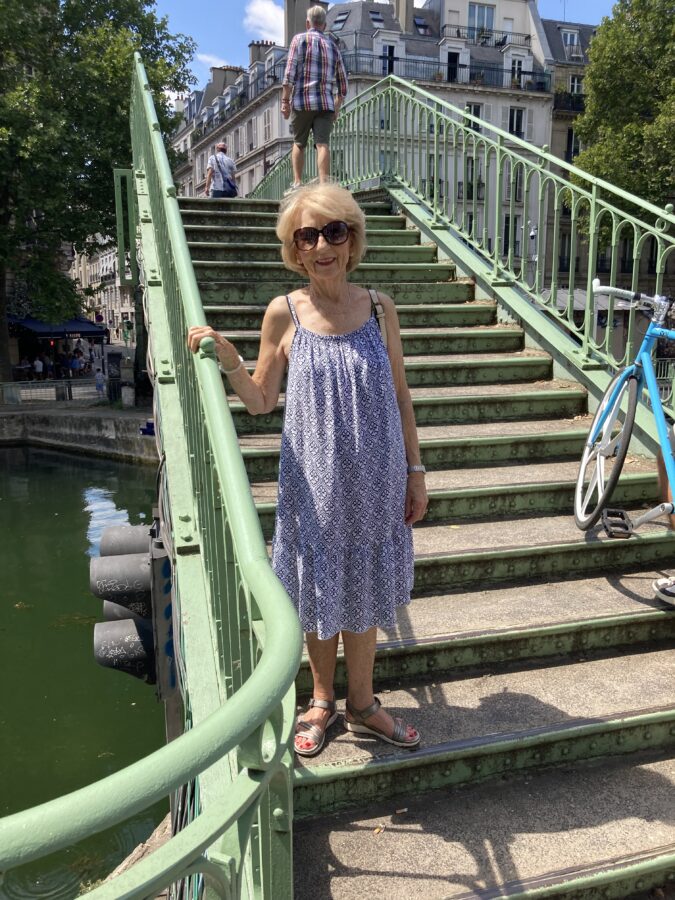 The air quality in Paris right now is horrible. Their word for it is "deteriorated" on the weather app on my phone. There has been such a little bit of rain; the dust and soot from car exhaust keep a black film on everything. I said to Bernie last night that no one else in our large apartment complex keeps their windows open like we do. I doubt those flats have A/C. They simply want to keep the black dust out! God bless our world as we seem to be drying up and on fire. I saw on the news where Los Vegas is dangerously close to having no safe drinking water. Yikes!
Sharon has alerted me from NYC that her phone is not working so almost immediately we'll be off to the Apple store to get her operational. Ain't travelin' fun!
L & B