Bonjour mes amis,
Yesterday, I took a break from the blog because the day before we spent in two train stations trying to get tickets exchanged and rebought in preparation for Sharon and Johnny Tyson's visit. They have decided not to go north to Rouen. Unfortunately, things like this in Paris become very complicated. Photos were few. We began at Gare de Lyon since it was the closest and were told that we had to go to Gare Saint-Lazare quite a ways from us. We took advantage of being near the lovely Train Bleu in La Gare de Lyon and had a quiet early lunch in the bar.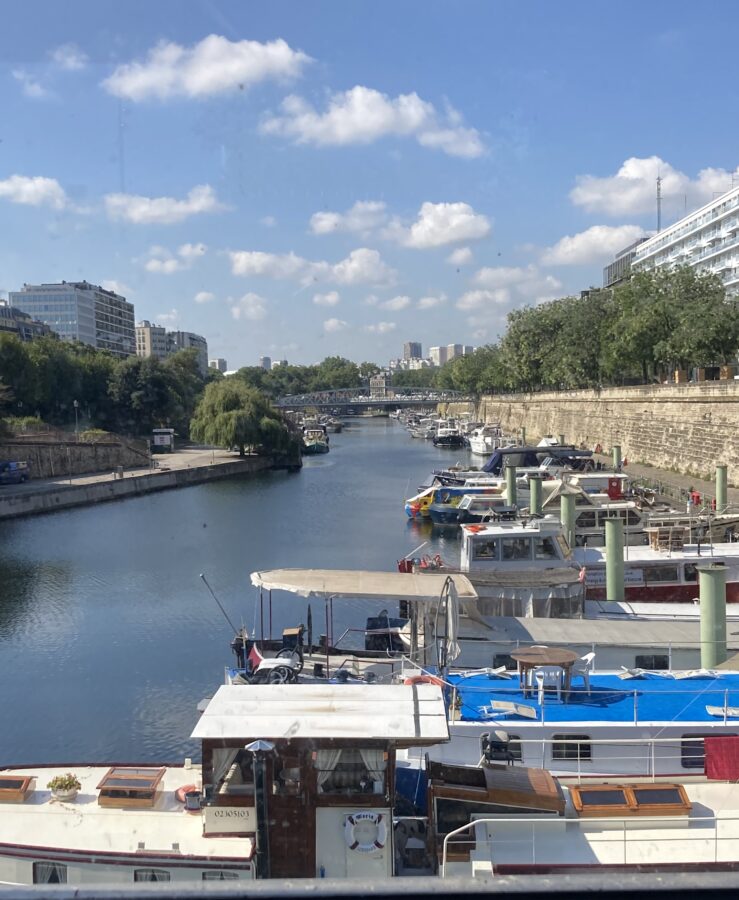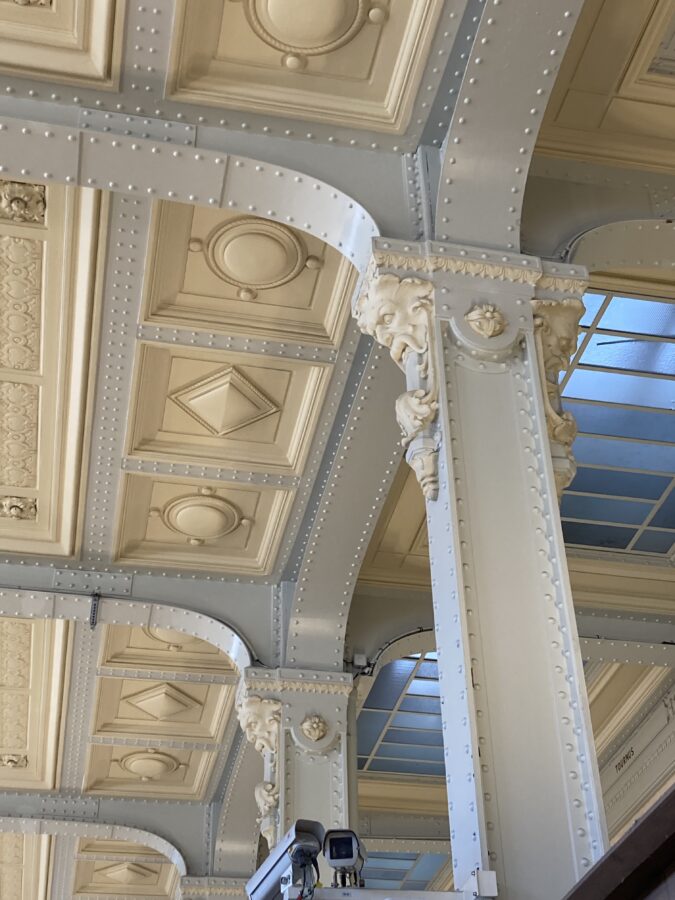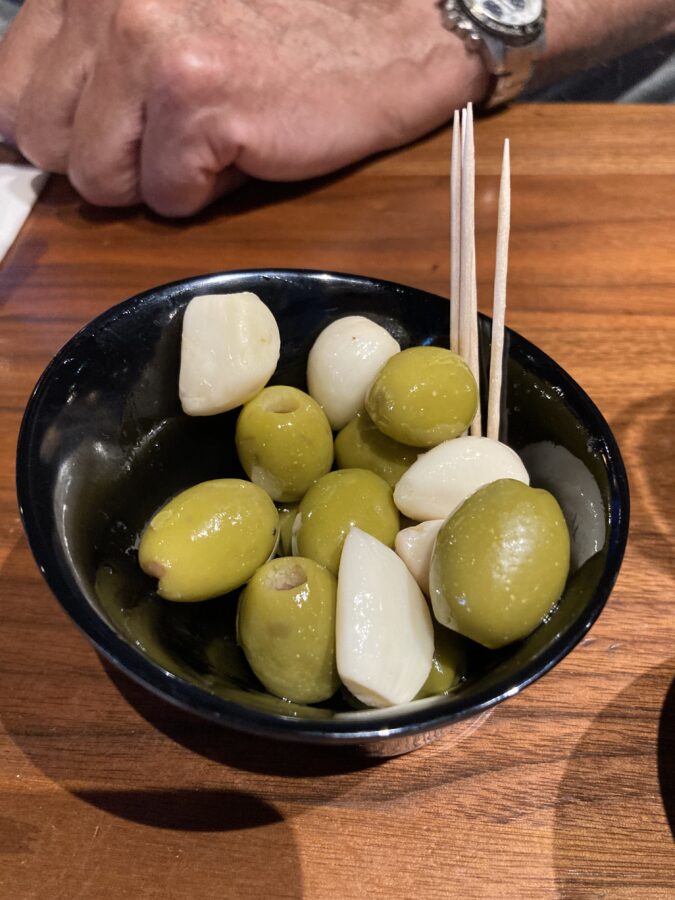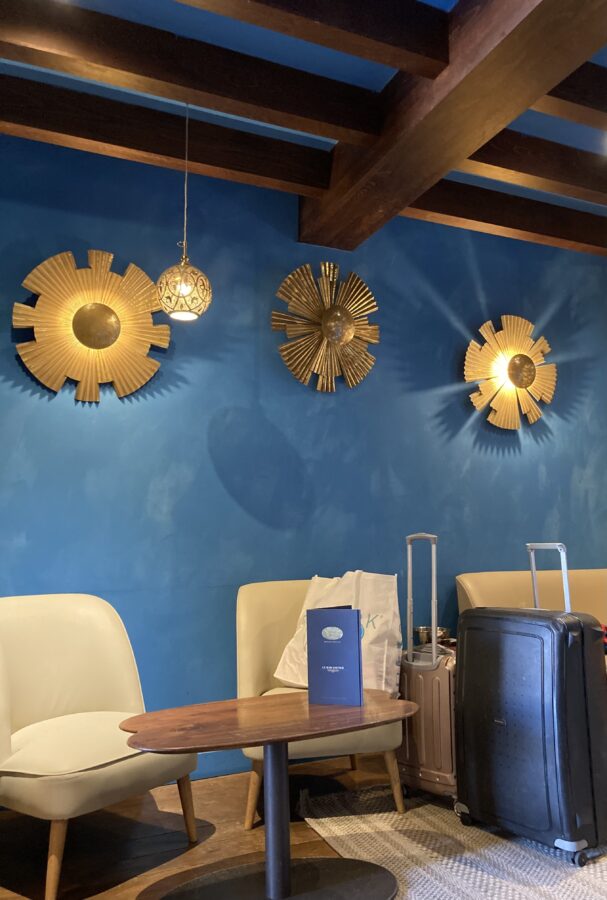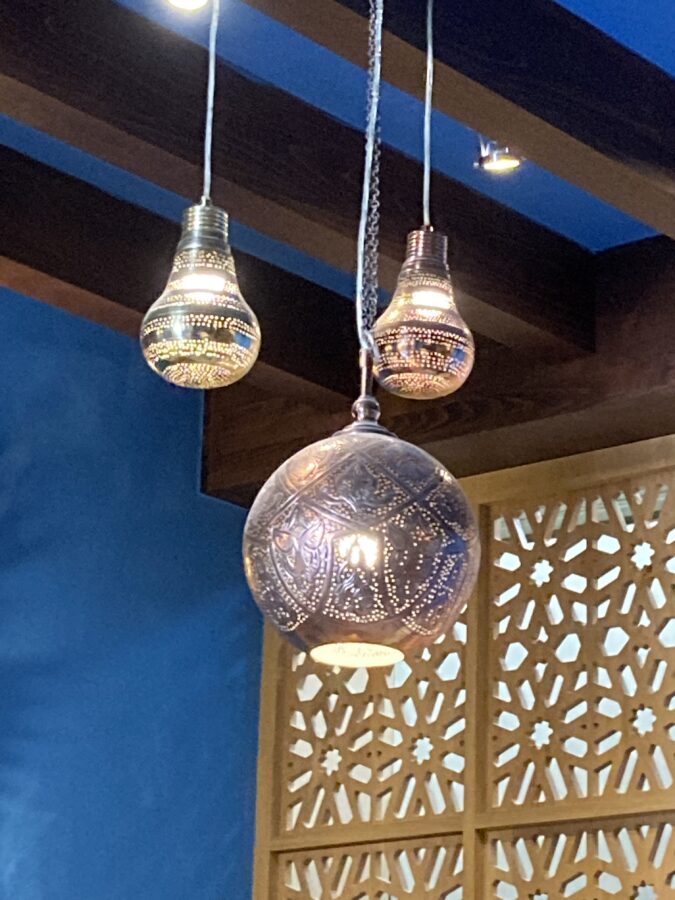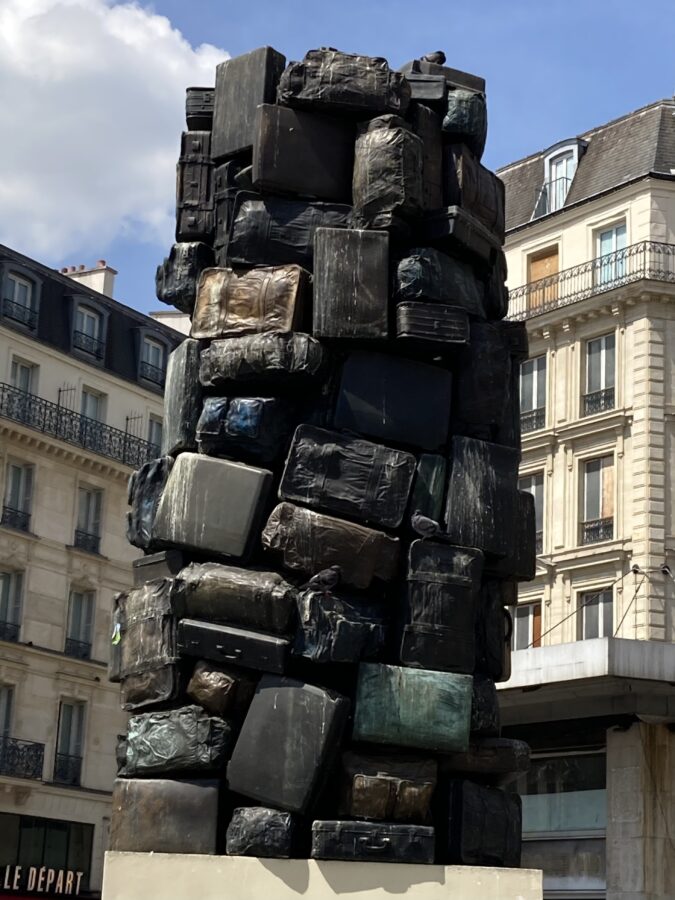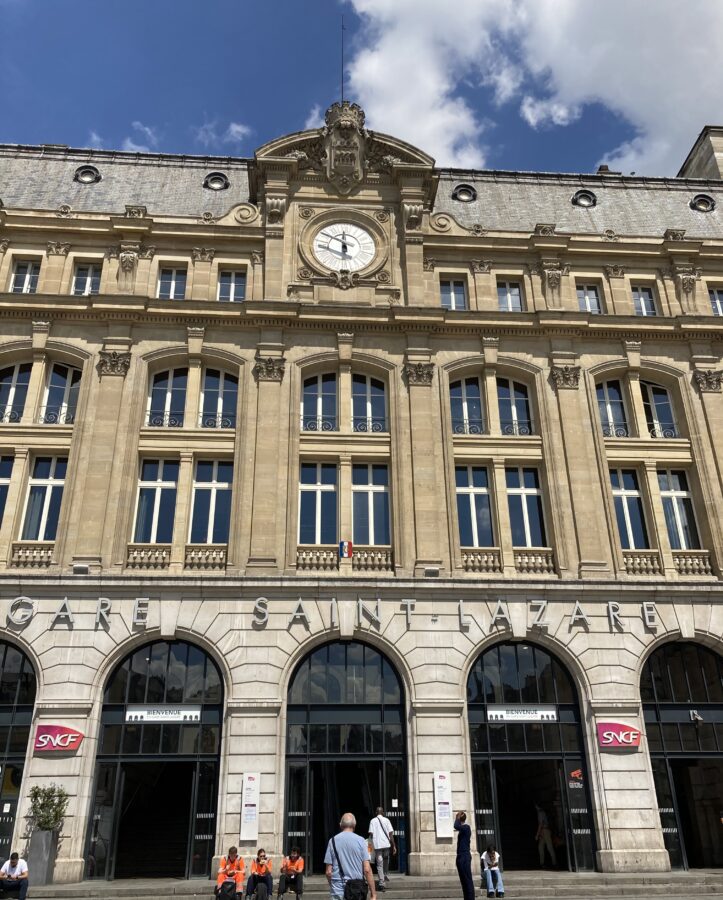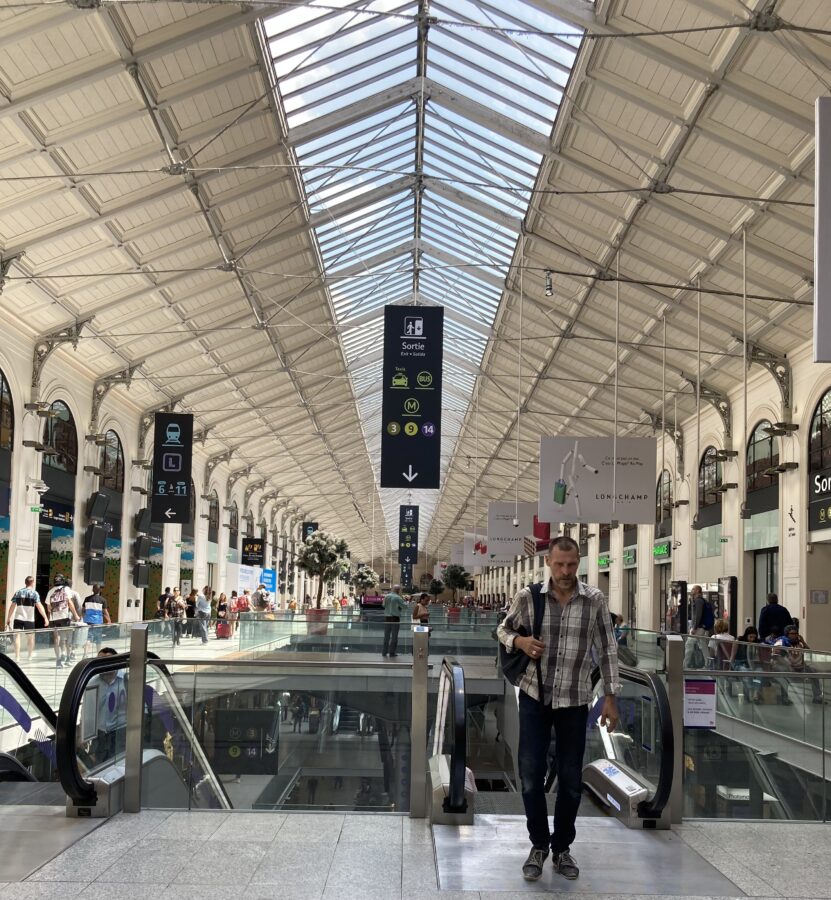 Finally, finally, we found a helpful person who got us all straight to both Giverny and Chateau Vaux—le-Vicomte. It's a train ride, a bus ride and a shuttle, etc. etc. so trés complique. Who can remember all the details? Certainly not our feeble brains!  Pray that we make it.
Yesterday, we needed some tape from the basement of the BHV, the huge department store in Le Marais. Their basement is just like a Home Depot! (Ha, one of our toilet seats snapped in two so definitely vital to fix it!) We were successful in finding what we needed and decided to have a bite of lunch at the lovely terrace at Eataly which is directly behind the BHV. Their website said the terrace opened at 10 but not true. It opened at noon so we waited patiently and looked around the interior. Eataly's are all over the world now so you may be familiar. It's a very fun spot. Lunch which we split was delicious, especially the tiramisu. Everything is Italian!!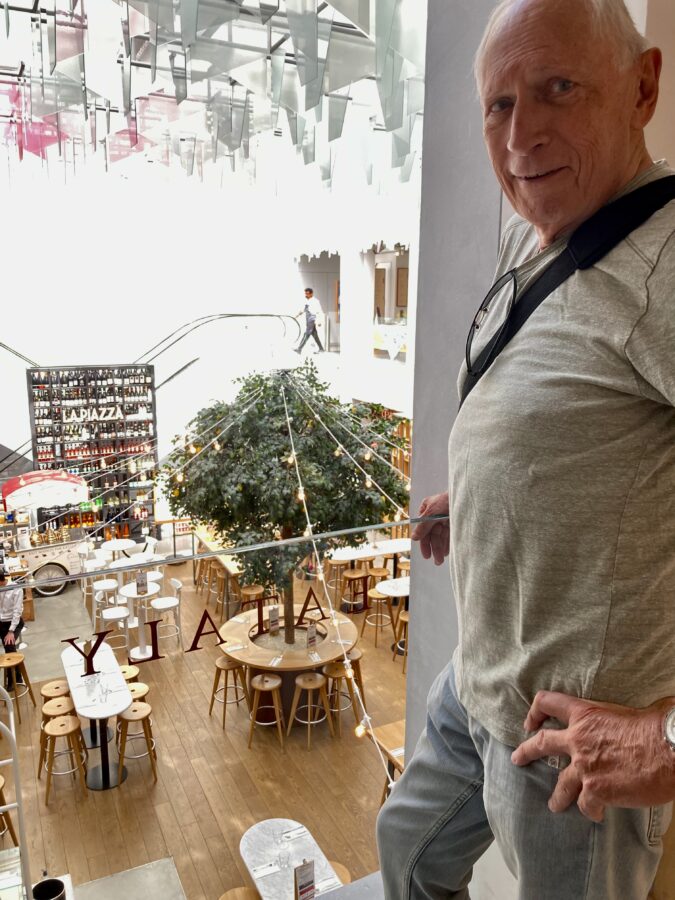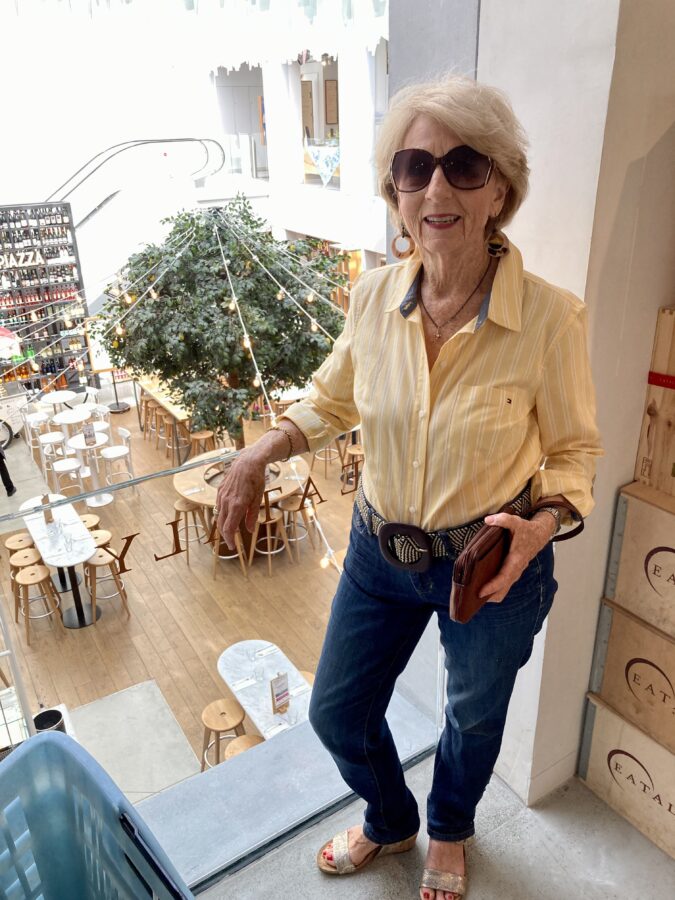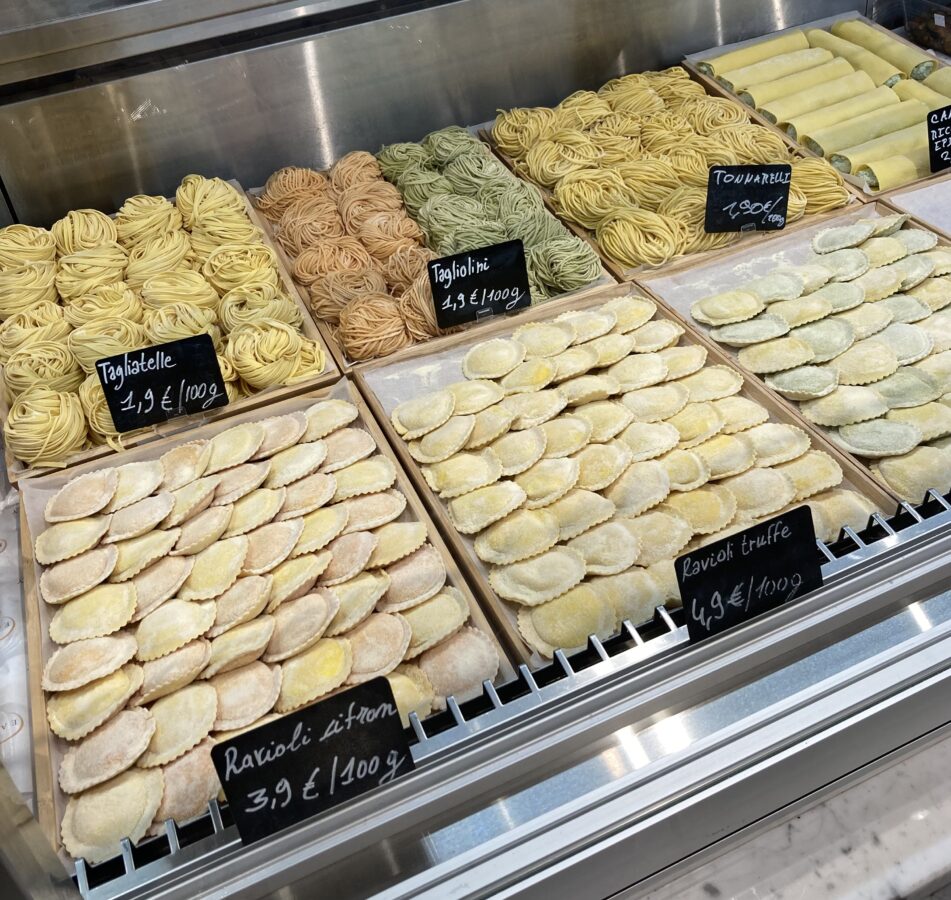 After lunch, we just strolled our way back toward the St. Paul area and found beaucoup de café chairs.
I made dinner in the apartment – salmon, rice, green beans and green salad. Bernie was very tired so chose not to go back out. I had an interesting experience going to a nearby grocery store. A massive pigeon dropping caught me right below my eye. I felt something hit my eyelash but didn't realize for a few seconds that I had this nasty mess on my face. Another movie moment for me, I'm sure, as I frantically tried to find a Kleenex in my purse! Just yuck followed by lots of hand sanitizer on face and hands. It's happened once years ago to Bernie as we were departing to a fancy dinner in dressy clothes. Thank goodness for me nothing got on anything but my face. C'est Paris.
Today, we will check out how to get to Canal Saint Martin since we don't have easy access to the river.
À tout à l'heure
L & B