Bonjour,
If you've been on our blog for a while, you know how much we deserve cooler weather! Having suffered through some horrible heat waves over the years with no air conditioning, this feels a bit like heaven to us. The high yesterday was 72 and the low this morning is 52. I understand that Alabama is still in the high 90's. Bless you!
We have folks now from all over the world following our blog which is so exciting. We love hearing from you. I try to respond to each one but ask forgiveness if I don't. Time is sometimes limited, not to mention stamina.
We are excited this morning to have a cup of coffee with our friend of over ten years, Richard Nahem of the Eye Prefer Paris blog. Many of you subscribe and several of you have taken Richard's tours. We did his cooking school with Charlotte Puckette five years ago and loved it. If you're planning a trip to Paris, you must check out his array of great tours. He lives just 60 seconds from us and has become a dear friend.
Yesterday's highlight was to discover the newest Galeries Lafayette store on the Champs. We will return with Bob and Cindi Ludwig who will be joining us in a few days. It occupies a magnificent older building that was once a bank. They've done an amazing job of the new/old artistic combination. I had read that the store had an Eiffel Tower at the entrance and was excited to see this. However, we discovered that it was up for three weeks back in April for their grand opening, never to be seen again. This month's focus is Batman! I'll let the pictures tell the story!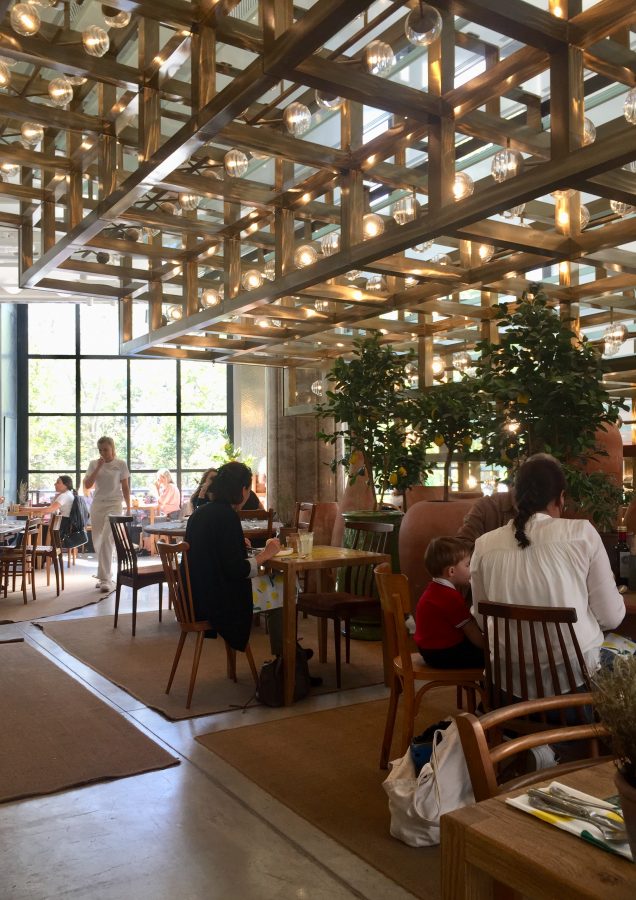 Bernie did visit with his buddies last evening in their new spot and enjoyed it immensely. I took the time to cruise around looking for pictures with light. None are better to represent our theme than inside the lovely Catholic churches all around us. We have lit more candles than you can imagine and this year will remember our friend Eula Battle.
So, I think our light theme is going to work with some persistence and creativity.
Our television isn't working (how nice to be away from all the politics) but we do need to visit the cable company today and find a solution…oh-là-là. T'will be an adventure, I'm sure.
Bonne journée!
L & B