Bonjour,
Since Christmas lights are our focus, we'll begin with a look at one of the classic market streets on the edge of the Latin Quarter area called rue Mouffetard. It's unpretentious and conjures up old Paris. It's pedestrian mostly and busiest in the mornings with fresh fruit markets, boucheries, boulongeries, patisseries and still a few good shops. If you read the travel books, this street is always highlighted, though I told Bernie last night that it's really looking "worn." That's the best word to describe a sense that it's past its prime. Admittedly, I'm speaking through the eyes of a tourist. I'm sure the students and residents who flock there feel differently. Supposedly, the locals dance in the streets on Sunday afternoons.
We went after dark to see the lights and have a bite of dinner. It was cold and rainy but we managed to capture some photos to share.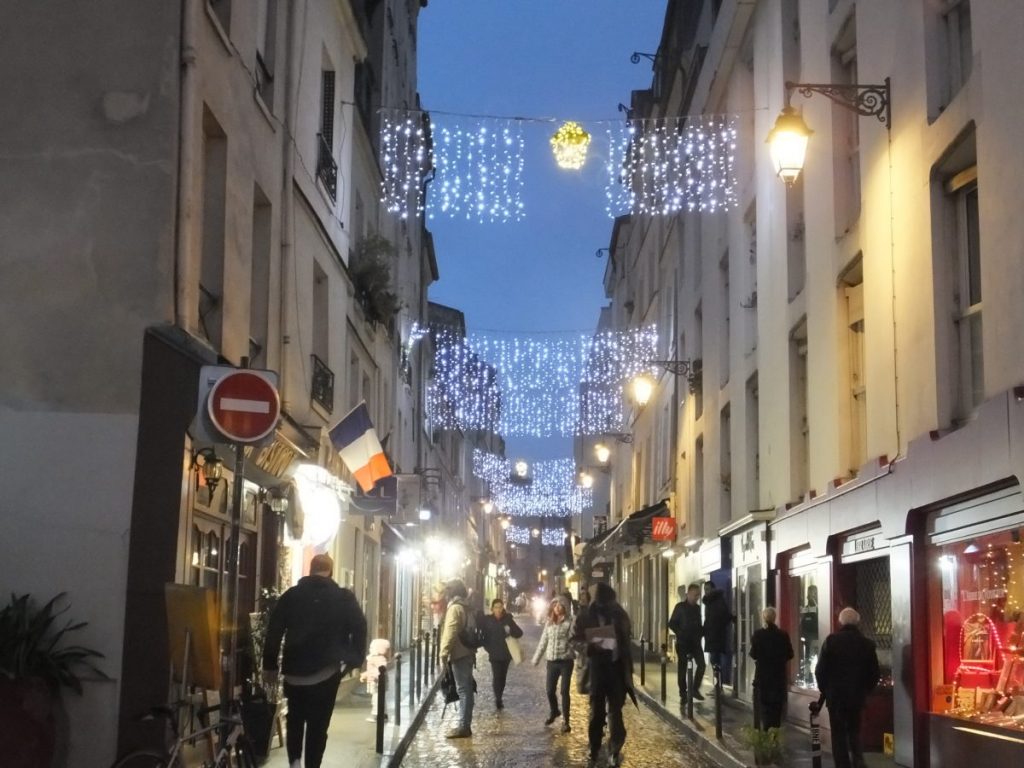 I promised earlier some information about Le Mémorial de la Shoah. This is a Holocaust Memorial Museum which is perhaps five minutes at most from our apartment. We have passed it numerous times without stopping. At the prompting of a good friend, we visited Sunday afternoon. If you are Jewish, have Jewish ancestors, or just an interest in this dark period of history, it's definitely worth a visit. It's totally free. I was a little disappointed that much of the commentary was not in English but we followed along as best we could.
Shoah is the Hebrew word for catastrophe and in this case refers to the killing of nearly 6 million Jews in Europe by Nazi Germany and its collaborators including the Vichy government of France. Though this remains a blight on France and Paris, it is why we have the Paris of today. The buildings, museums, churches, and architecture were preserved rather than destroyed. One just has to look at what happened in London to make this painfully clear. It was a huge price to pay!
English-speaking countries use the word Holocaust (instead of Shoah) which is Greek for "sacrifice by fire." Everything in the museum is user-friendly. You can dig into the police files, the correspondence, all the videos, newspaper clippings, etc. So if this is your thing, you will find this a treasure trove of history. One thing struck me as we were walking through. SO much of our history is documented by major newspaper clippings recounting the news of the day. What do we do now in the preservation of current history? Are we really going to keep that FB post or the Instagram photo or the uTube video? Who's the gatekeeper for such documentation? I believe the loss of our newspapers is tragic. It was a scary thought and I'd love to hear your input on the subject. The written word seems to be escaping us. But then, who ever thought that vinyl records would make such a comeback?
I will caption some of the photos as we tour this very moving statement of history.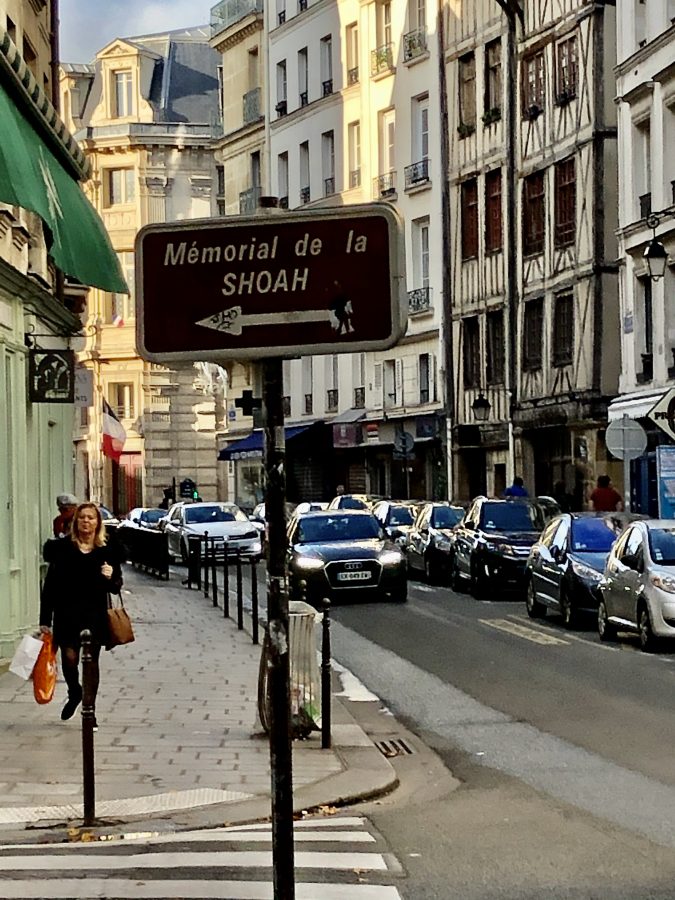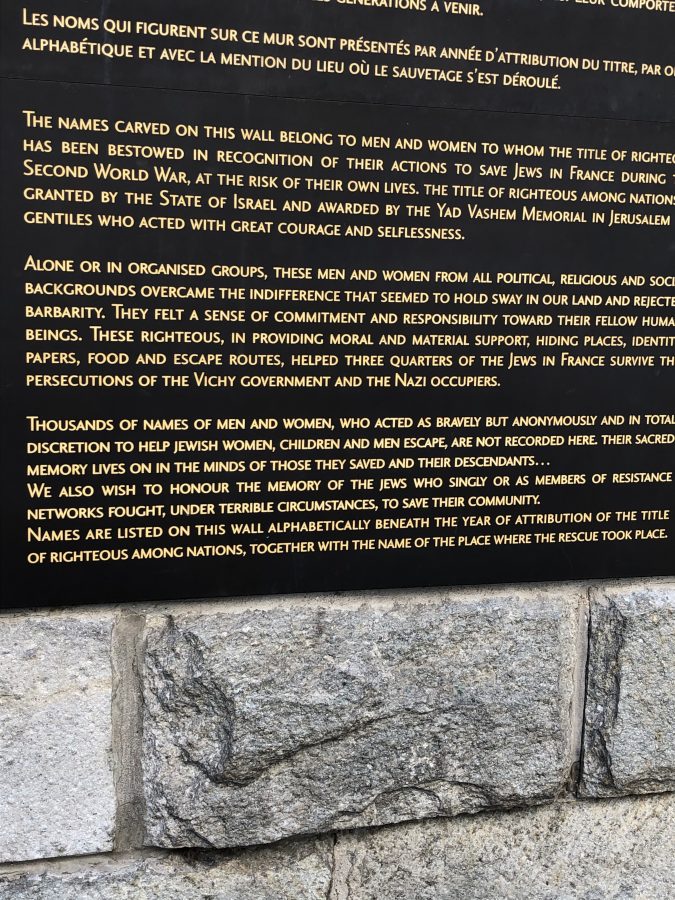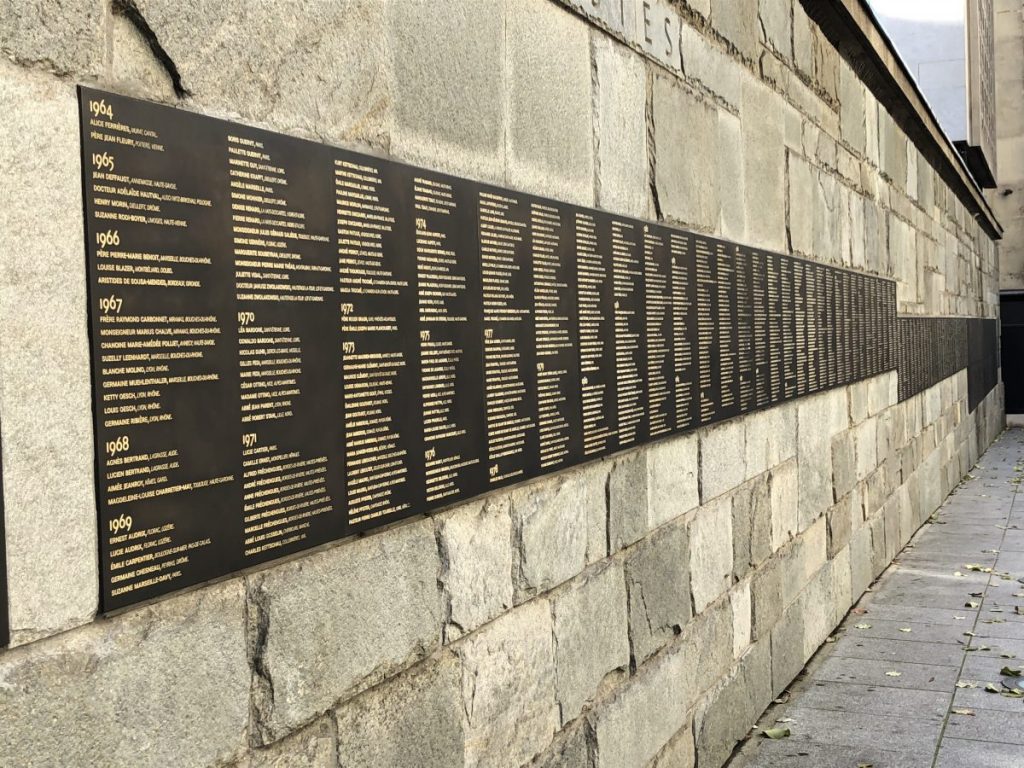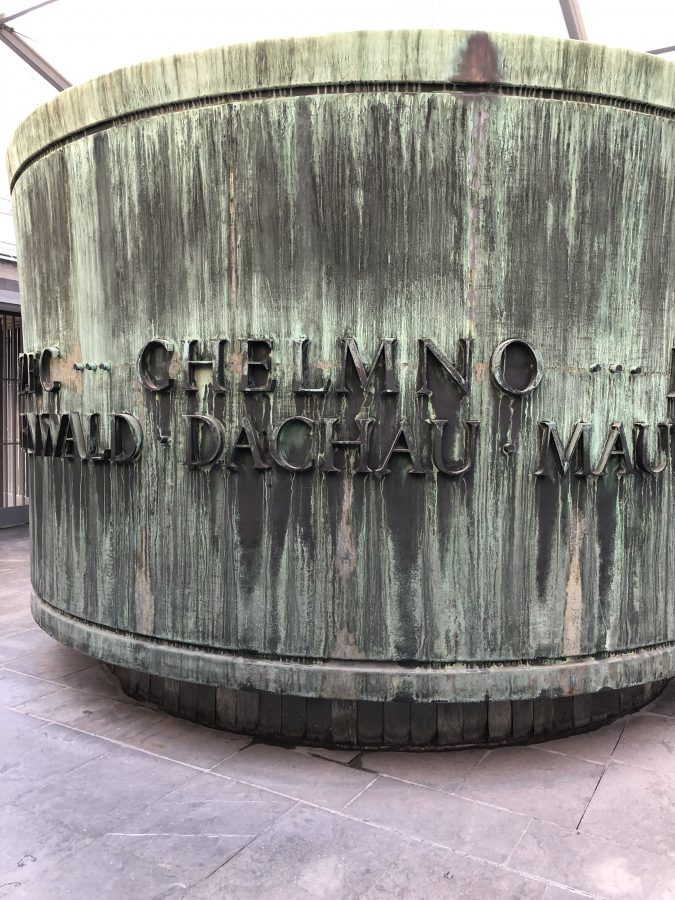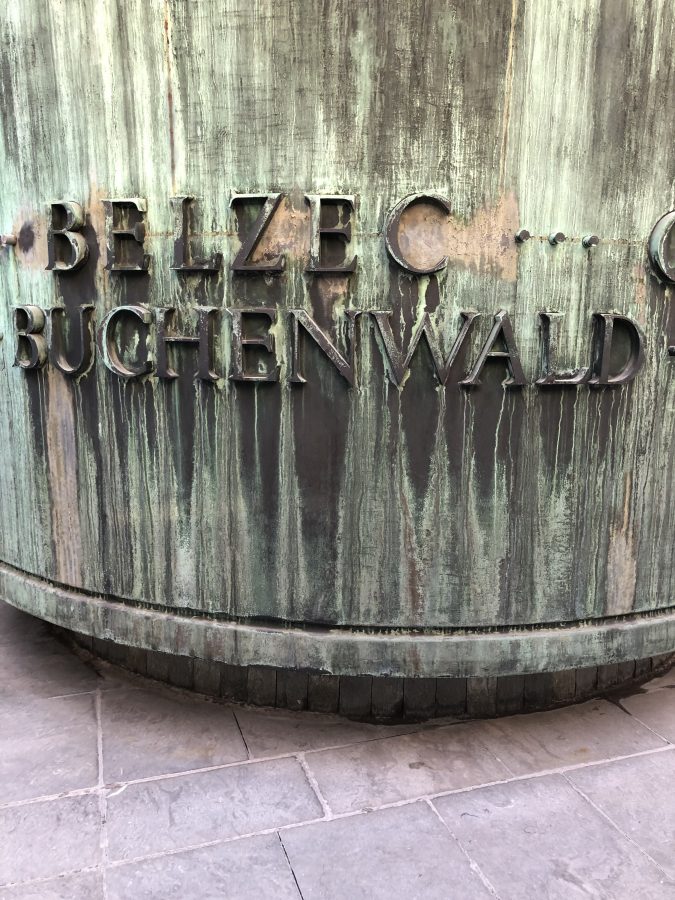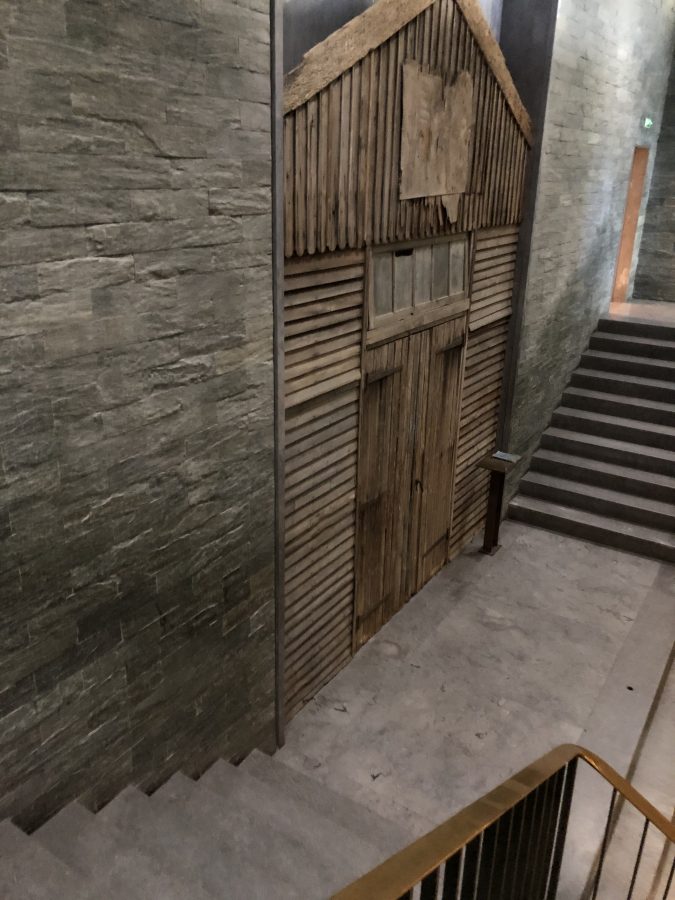 This is a heavy post but somehow poignant for us today, I believe. When those in power espouse hate, fear and distrust, the price can be tragic.
Tomorrow, we are linking up with some friends who will be in Paris over the next week. We plan to help them out with transportation, etc. so will be busy.
I see that horrible weather is forecast in the USA for most of the Thanksgiving holidays. Safe travels if you're visiting family.
May blessings come your way at this Thanksgiving time.
L & B