Bonjour mes amis,
Paula and Tim are leaving early on Monday morning as we scramble to offer them as many different experiences in Paris as possible before the clock winds down. The weather doesn't look good for the weekend unfortunately.
Yesterday was a good weather day, and we started and finished in the apartment with breakfast and then dinner from the chicken man. Every year we've been in this apartment, the same little guy stands in a hot 2 x 4 cubicle on rue St. Antoine and tends to whole chickens on a rotisserie. They are delicious and come with potatoes cooked in…yes, chicken fat dripping down. Horrible for your health but delicious. Don't believe me…just ask Bob Ludwig!
We headed off  toward the Opera and les grands magasins or department stores in the heart of downtown for a day of shopping.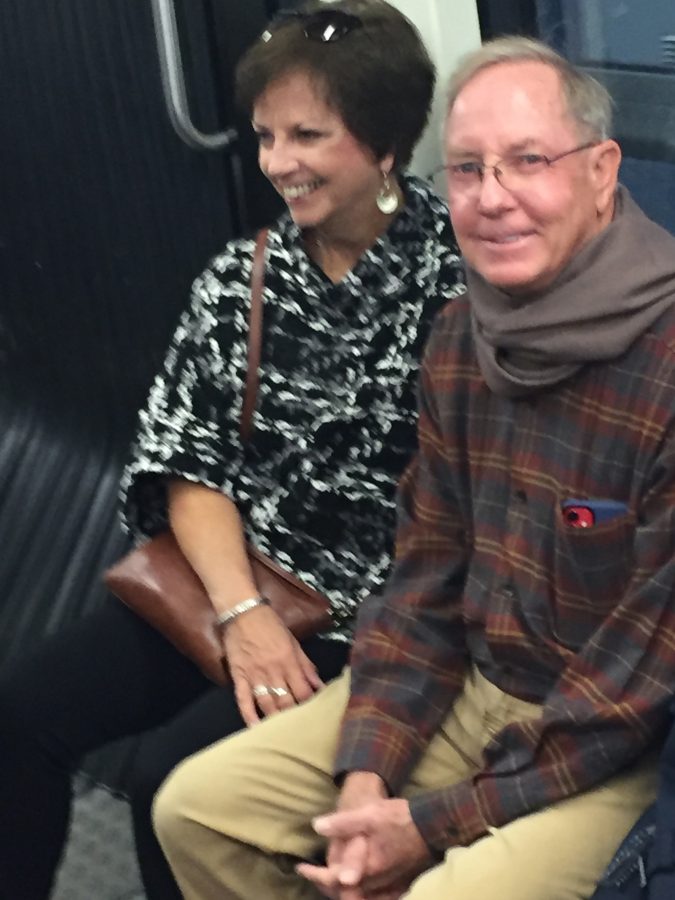 This was strategically planned because Bernie thought he had a meeting nearby with his doctor from Huntsville around 2pm. (Turned out that the meeting got moved to early on Saturday morning!) I knew that Paula would especially like the tour of both Au Printemps and Les Galeries Lafayette because for many, many years before the Botanical Garden position, she was with Parisian and then Saks. Bet you didn't know that she has a degree in fashion design…impressive.
After an outside look at the Palais Garnier opera house, we walked to Au Printemps with its lovely exterior.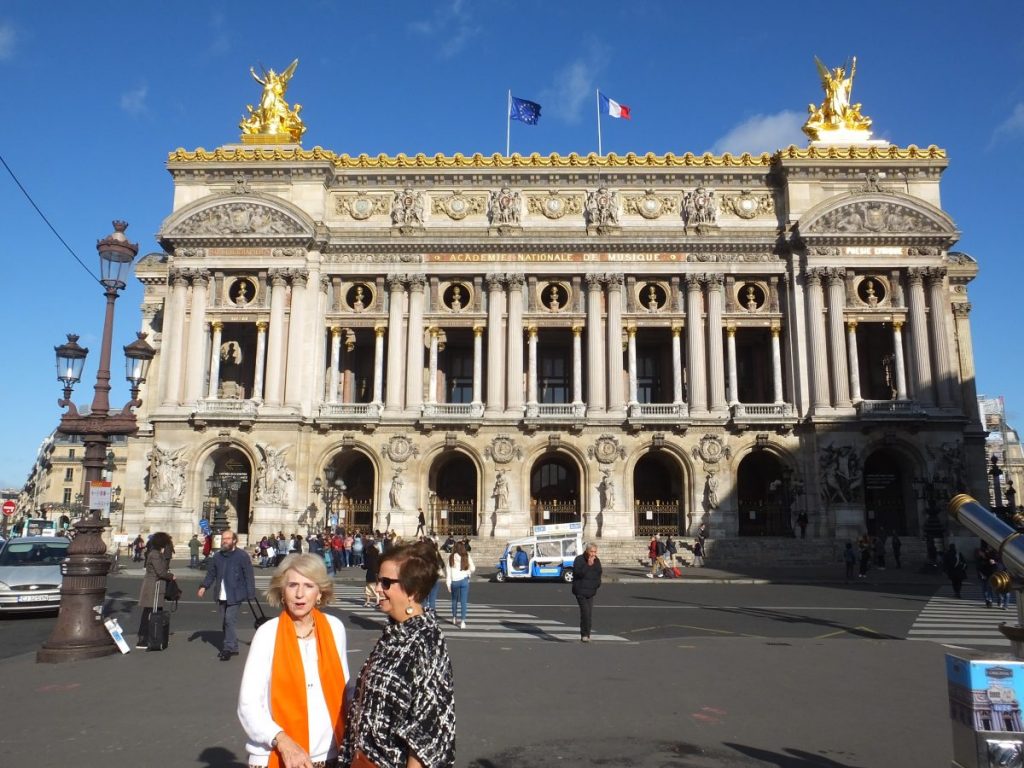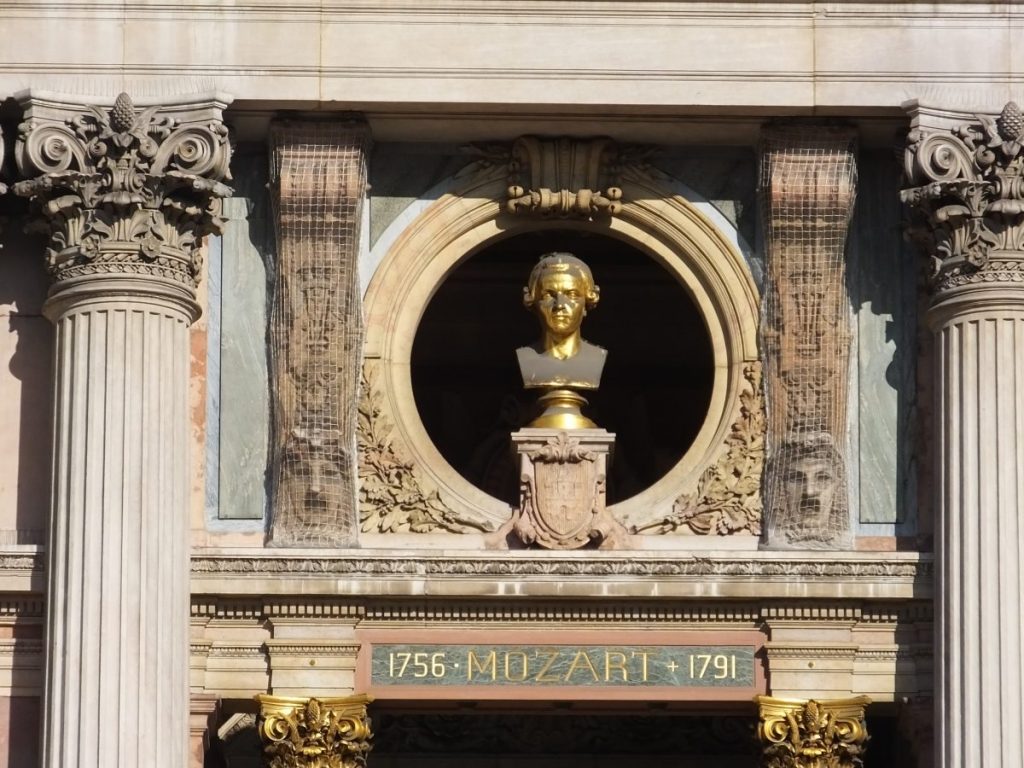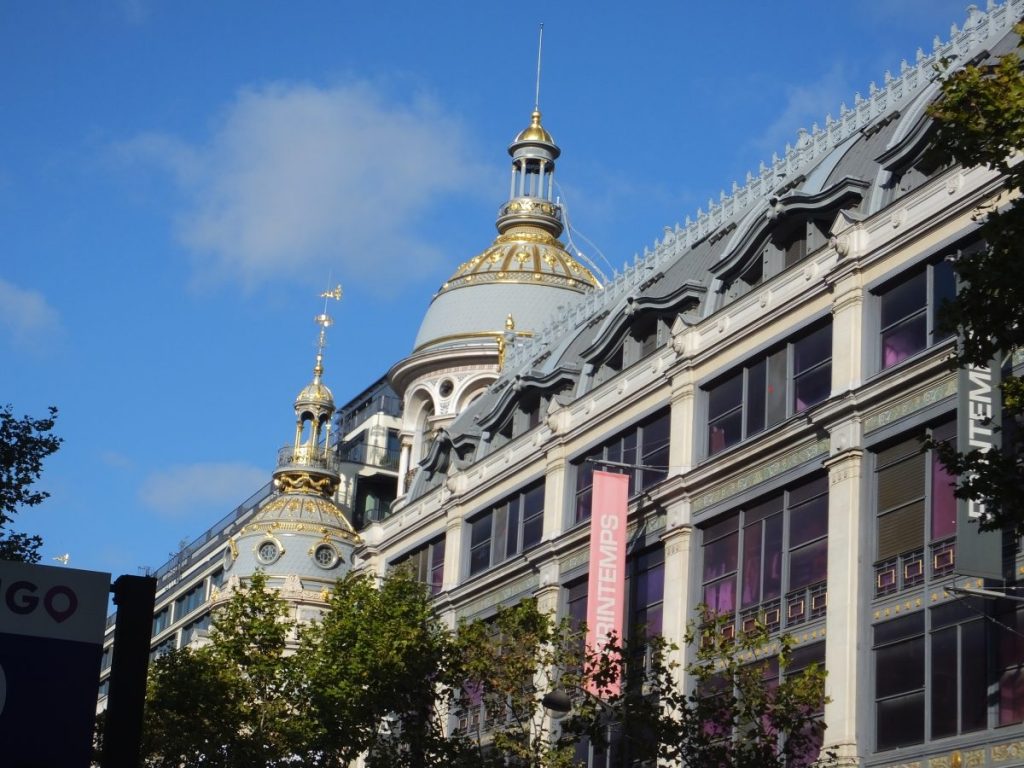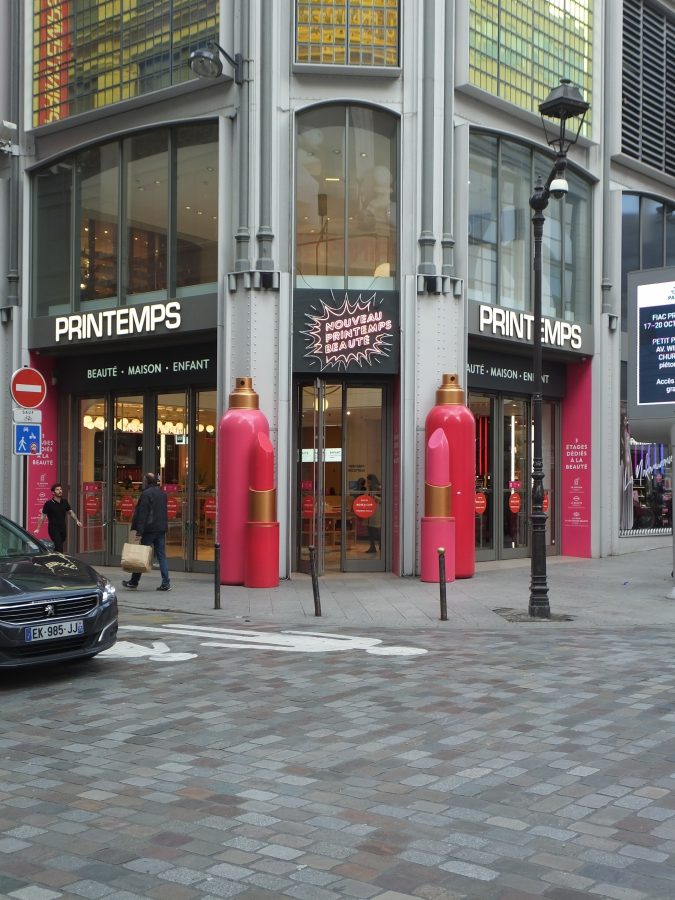 We scrutinized each floor in its elegance and Paula noted that there weren't very many shoppers. I told her to wait for a comparison with Les Galeries. We split from the guys who headed for the men's store where Tim had his eye on a Levi denim jacket which he eventually purchased.
The Brasserie Printemps is a lovely spot for lunch. It's a huge tearoom with a stained glass dome, great service, and tasty food.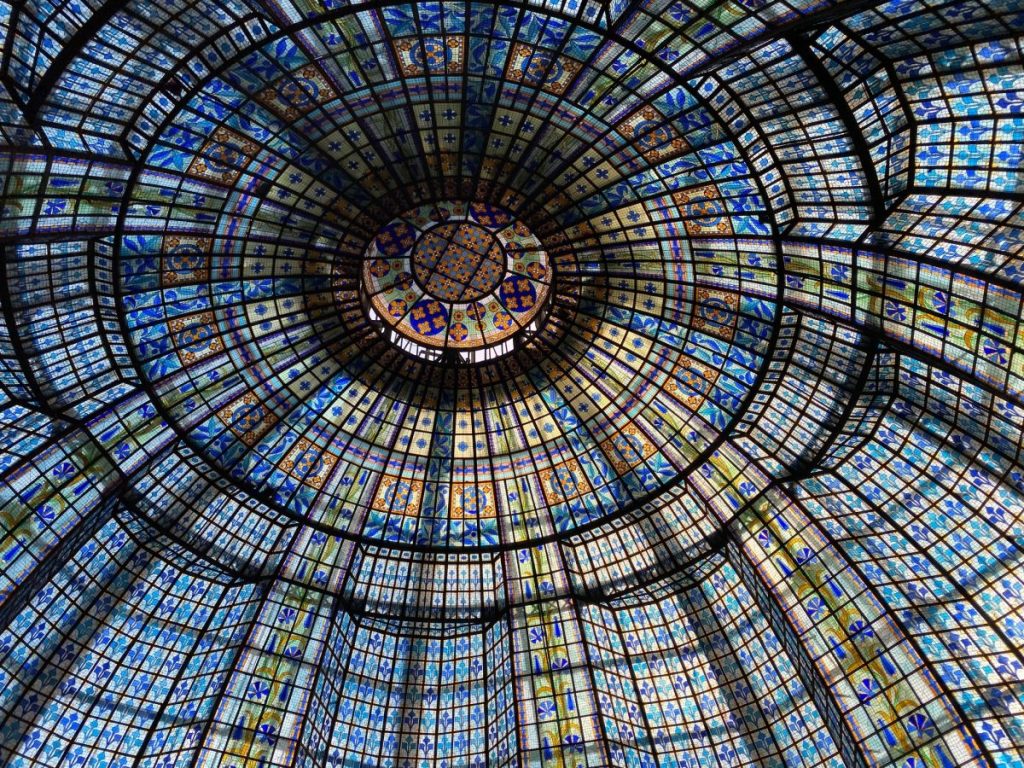 Right down the street is the second and more famous of the two department stores, Les Galeries Lafayette. Paula couldn't believe the energy, the mobs of shoppers and the lines to get into certain vendors. Certainly, a big difference. We caught most of the floors, then up top and outside for the view. It has another stained glass dome that is the central focus of the store. So many pictures we've shown of this, but this one is from Tim. We can't wait to go to the store when they unveil the suspended Christmas tree which hangs down from the center.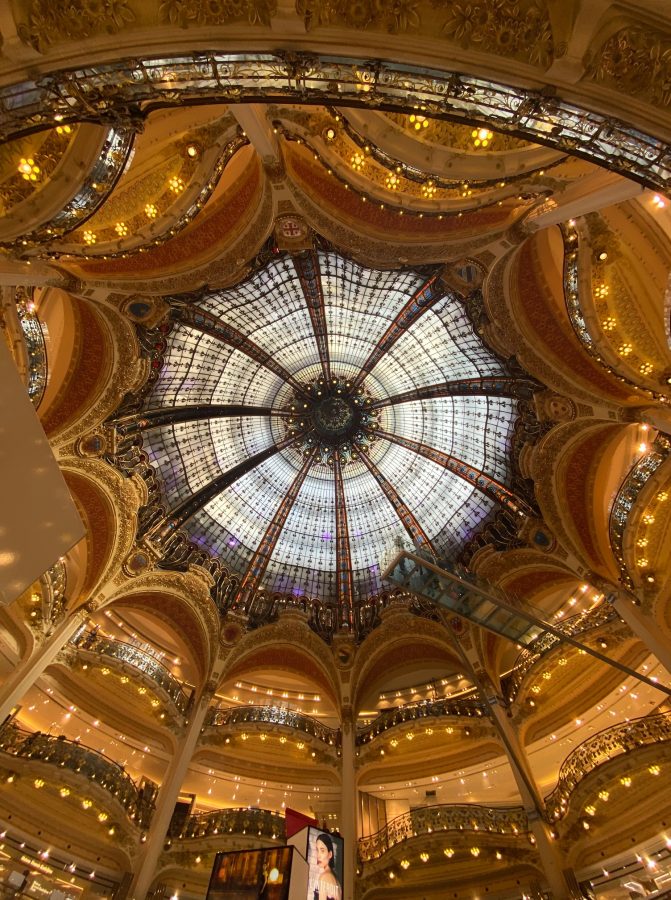 Here's some browsing around shots especially of the shoes. And the final shots captured some of our "light" shots of the day. The last series of four depicts the sun's change from light to cloudy, and I thought they were pretty neat. Thanks to Bernie for this sequence.
We'll be sloshing around in the rain today but not complaining. Enjoy your day!
And a shoutout to my youngest grandchild, James, who was 6 yesterday! Happy Birthday!
L & B