Bonjour,
Busy day today so a quick post. Bernie is off to the airport to greet his two brothers from Alabama.
His cousins, Curt and Diane Brewer, arrived yesterday after a not-so-restful flight that was devoid of any sleep. Their advice: don't fly Comfort Class in the bulkhead seats! They were exhausted but glad to be here. We spent the day enjoying each other's company, ran some errands, did some shopping and called it an early night. I was sure I had made dinner reservations for 7, but got a reservation reminder for our 5pm time at SORZA on Ile St. Louis. Surely not, as we rushed down only to find that I had made an error, and the reservation was indeed at 5pm. This, after we had eaten 25 bowls of peanuts at a nearby cafe! So we had a VERY EARLY light dinner which actually worked out for an early bedtime and cheap tab for them.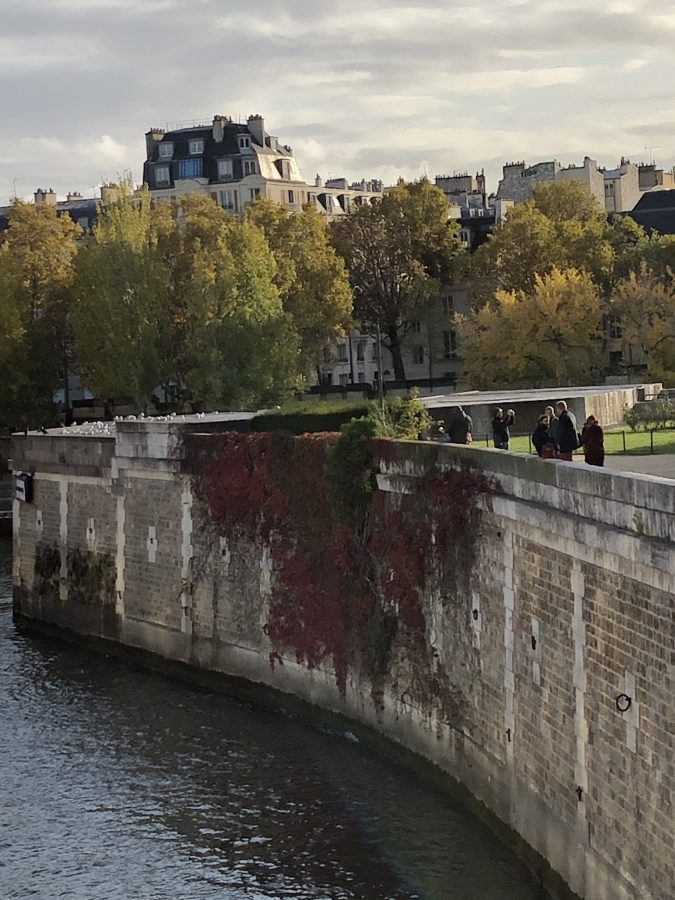 On the walk across the river after dinner, here's a beautiful shot of the moon over Pont Marie, our light photo of the day.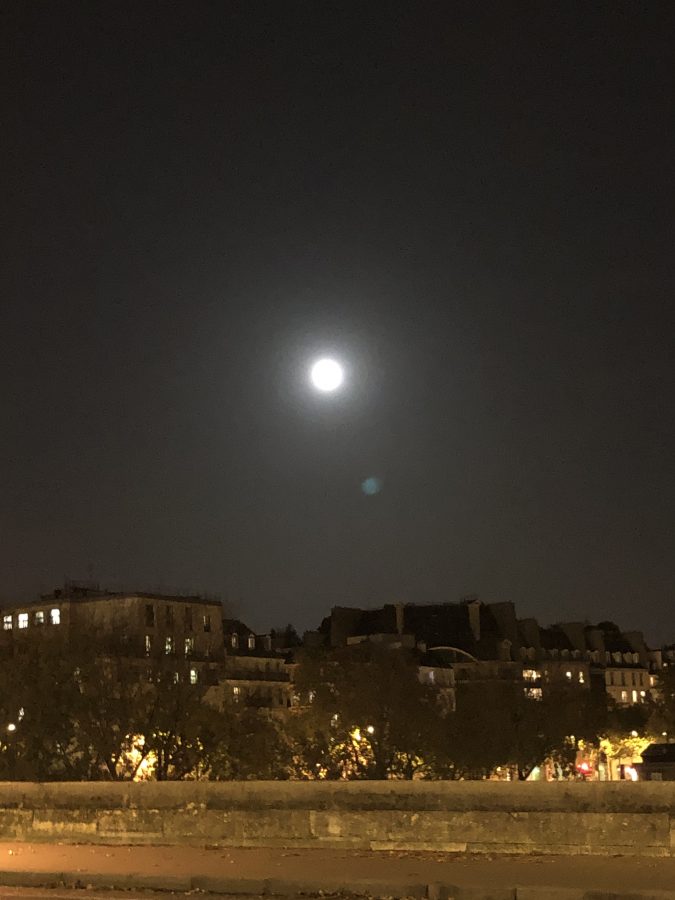 Love and appreciation to all the Veterans including Bernie who gave 22 years in the United States Army. We didn't make the Armistice Day Parade yesterday. Diane and Curt's room was to be ready at 10am, just when the parade was set to begin. And it was miserably cold and rainy outside in the early part of the day.
It will be busy from now on so don't be surprised if I wait and do one post to capture the entire birthday week. Just depends on how much time I have!
Have a great week!
L & B