Bonjour,
It used to be that we came to Paris years ago and found a quieter city. Not the case anymore! There are SO many tourists right now. The streets are jammed everywhere, and such was the case on Sunday near the large department stores behind the Opera.
Sometimes, we are just ignorant and happy and luck onto surprises.
I had made note of all kinds of dates for Christmas happenings, but failed to catch that yesterday was the opening of the Christmas windows at Au Printemps, the second largest department store in Paris. After a slow easy morning, we decided to go out in the crisp, cold afternoon as Bernie said, "instead of sitting here all day!" God forbid that we should just rest…ha!
We started at Les Galeries Lafayette to see if any Christmas decorations had been put up. The huge Christmas tree which is hung from the stained-glass dome goes up, I believe, on November 20 so watch for that!! It will be our first time to ever see it. We wandered through the store which was PACKED and then decided to go across the street to their gourmet store. Once outside, we saw mobs of people a block down at Au Printemps and discovered their holiday windows.
I am surely getting old as the windows were not what I expected. There was not a sign of traditional Christmas symbols…no snow, no wreaths, no sleds or sleigh bells, no children decorating a tree or families pulling a tree, certainly not Currier and Ives. It was only animation with cartoon figures to appeal to the children. The colors were neon pink, purple and blue. It was to me just a commercial statement, nothing that brought Christmas to mind.
But then, what do I know? My guess is that Les Galeries Lafayette will be the same. Their mostly empty windows hint at something about Barbie! So we will see. Enjoy the photos which certainly grab our light theme.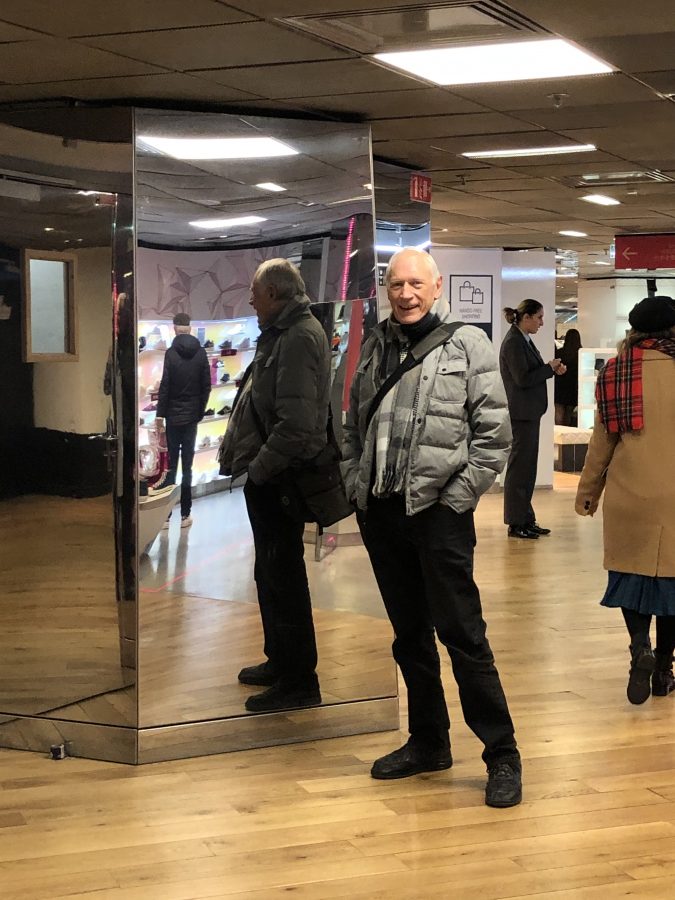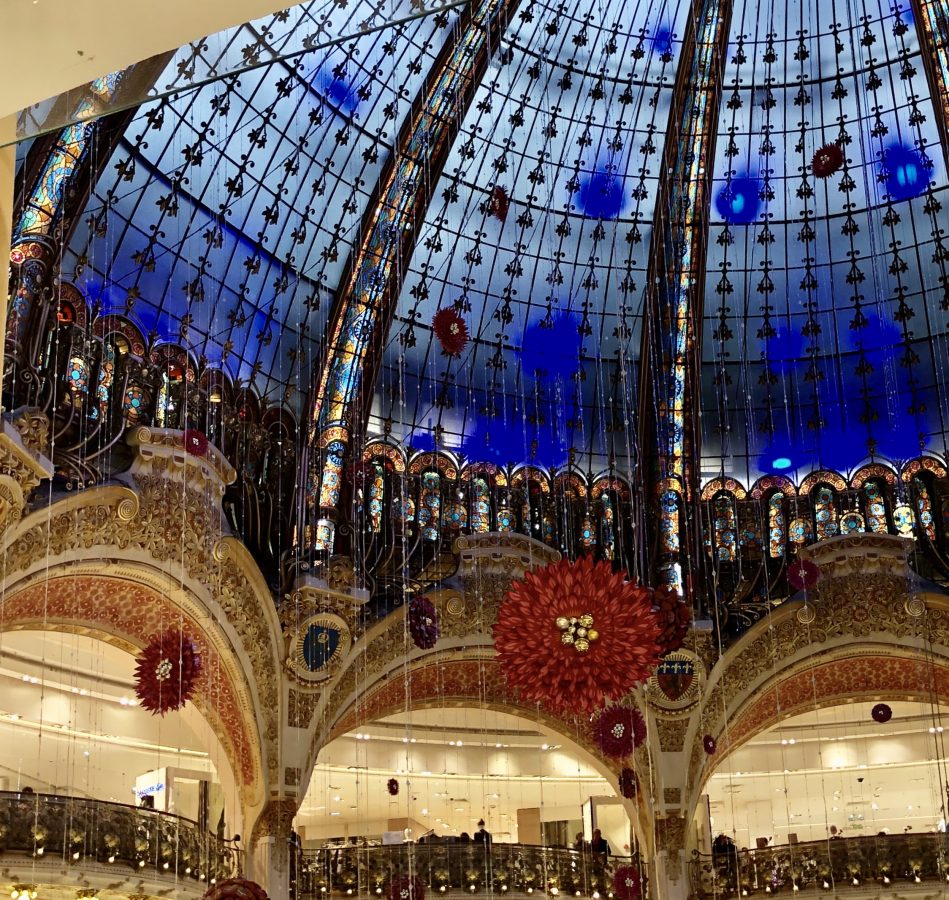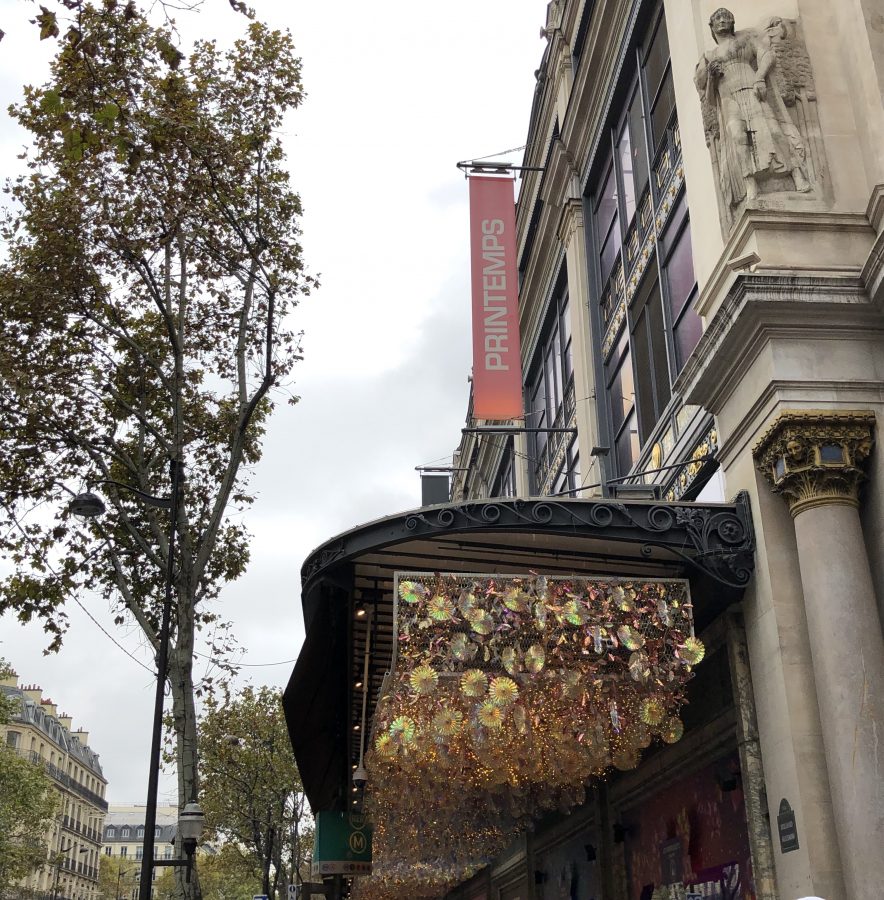 Early this morning at 6am, Bernie's American cousins, Curt and Diane Brewer, arrive so we are up early in anticipation. If they have the energy, we MAY check out the Armistice Day parade on the Champs. It will be their call. They reside now in Macon, Georgia. Diane is the cousin who took Bernie under her wing when he first came to America. They are very close!
This week will be busy! Bernie's two brothers arrive tomorrow and his French cousins on Thursday.
Bernie was touched beyond words at all the comments from yesterday's blog. Other than the Café chair voting competition, it gained the most response. Merci!
L & B