Bonjour,
Living in Paris is like living anywhere. Some days are better than others given really horrible weather. It was very cool yesterday and rained almost all day. Certainly not my favorite!
We emailed our friend Hannah mid-morning and asked her to join us for a day out at La Defense at the massive shopping center, Quatre Temps or Four Seasons. We walked from the apartment to the closest subway station in the pouring rain. After entering there, we avoided the rain for the rest of the day as we were underground or inside every step of the way. Hannah  took the featured photo on the subway which we love. Some of you have asked for more photos of us, so there you have it.
We ate a very nice, extended lunch at Hippopotamus on the top floor. Alas, these were our only photos of the day. It's hard to avoid puddles with my boot, juggle an umbrella and take photos at the same time. So a very short blog this morning. Looks like more rain for today!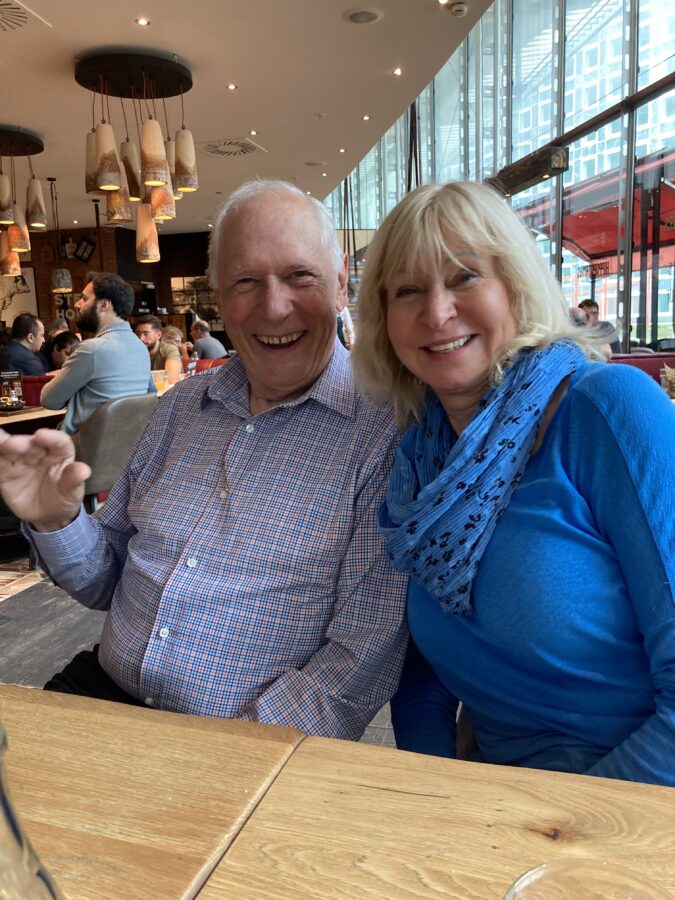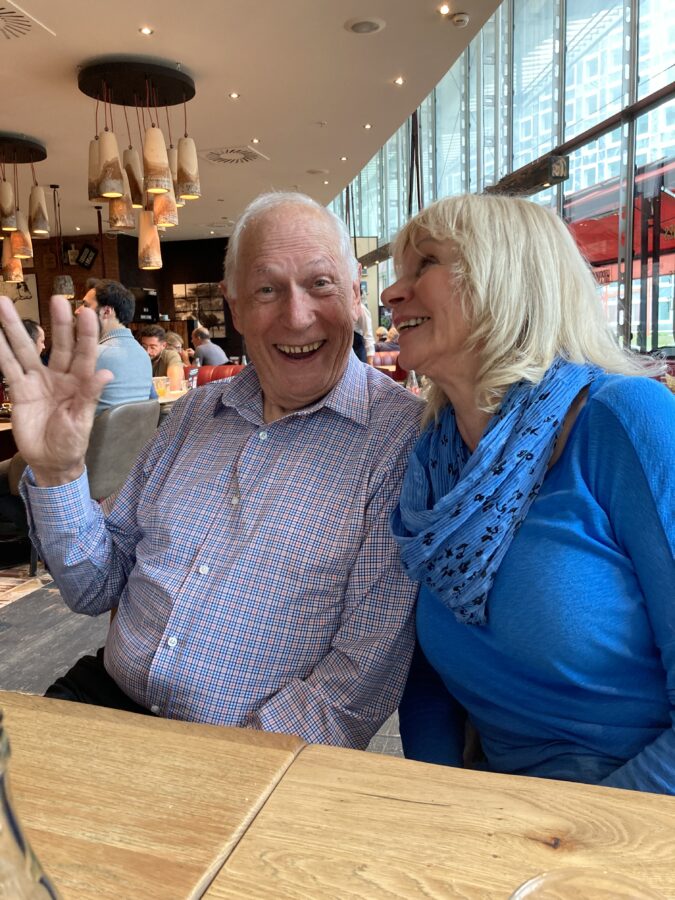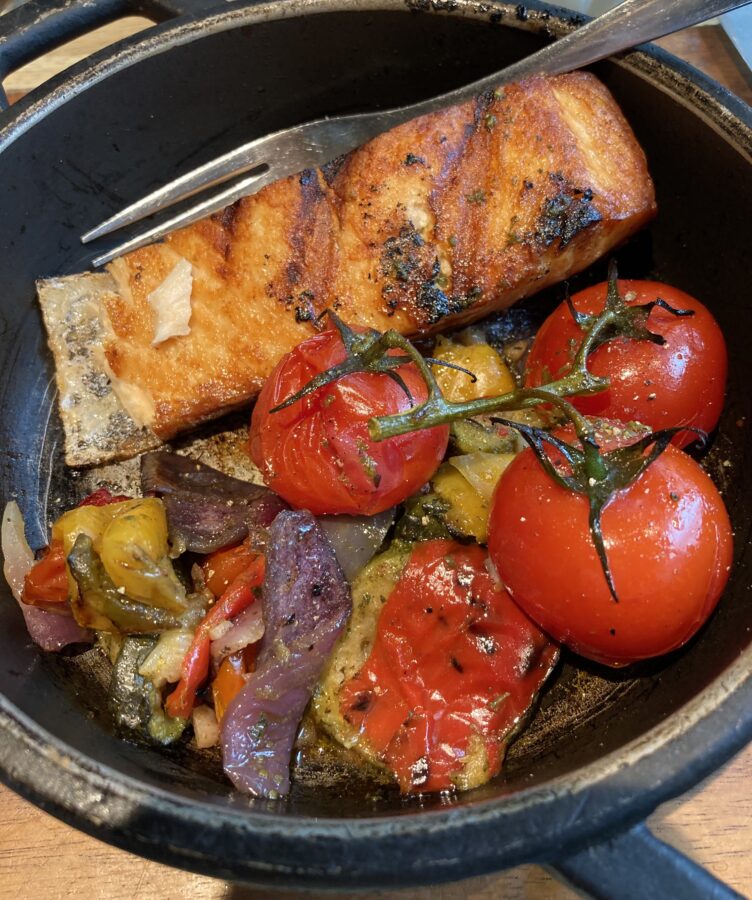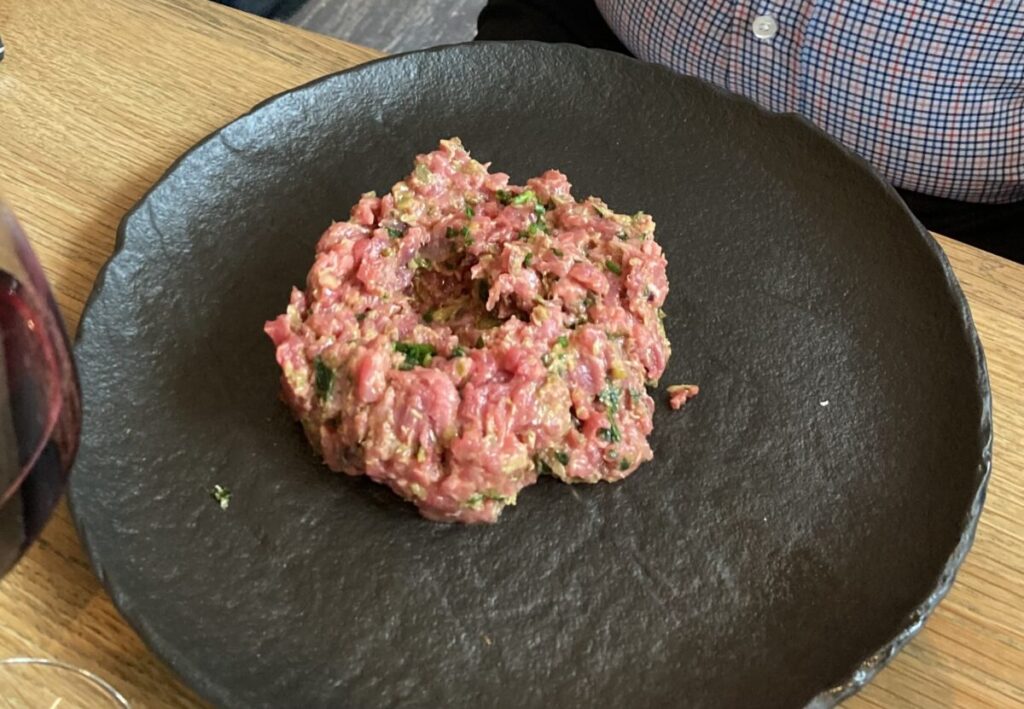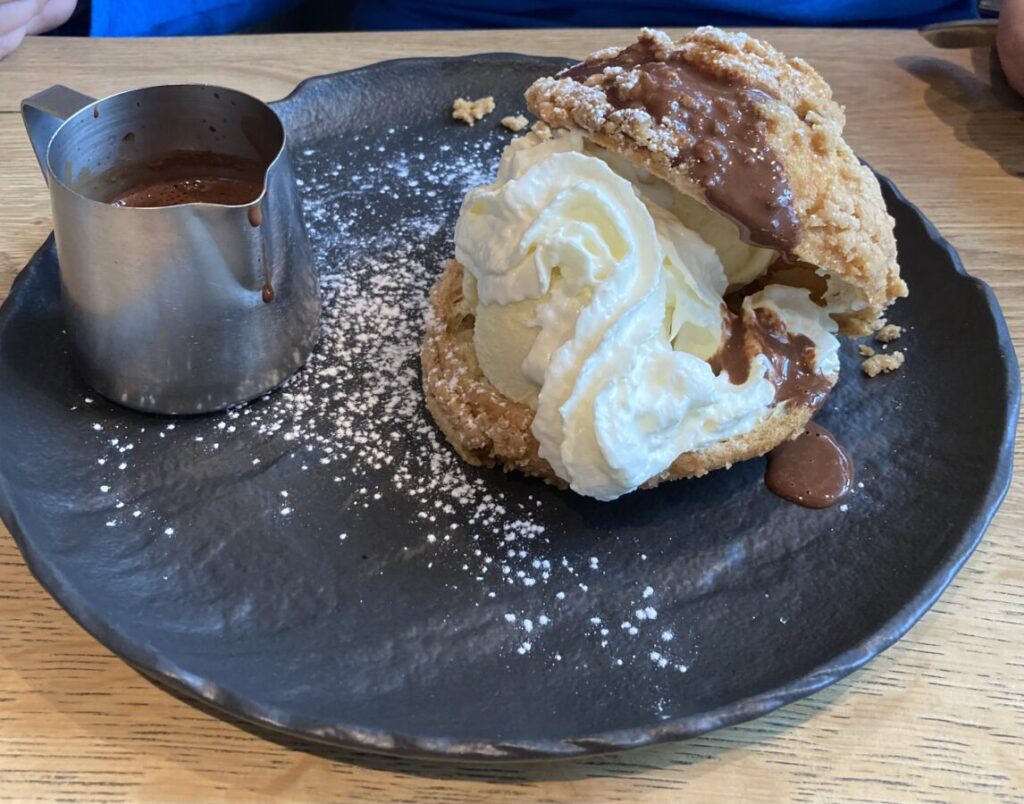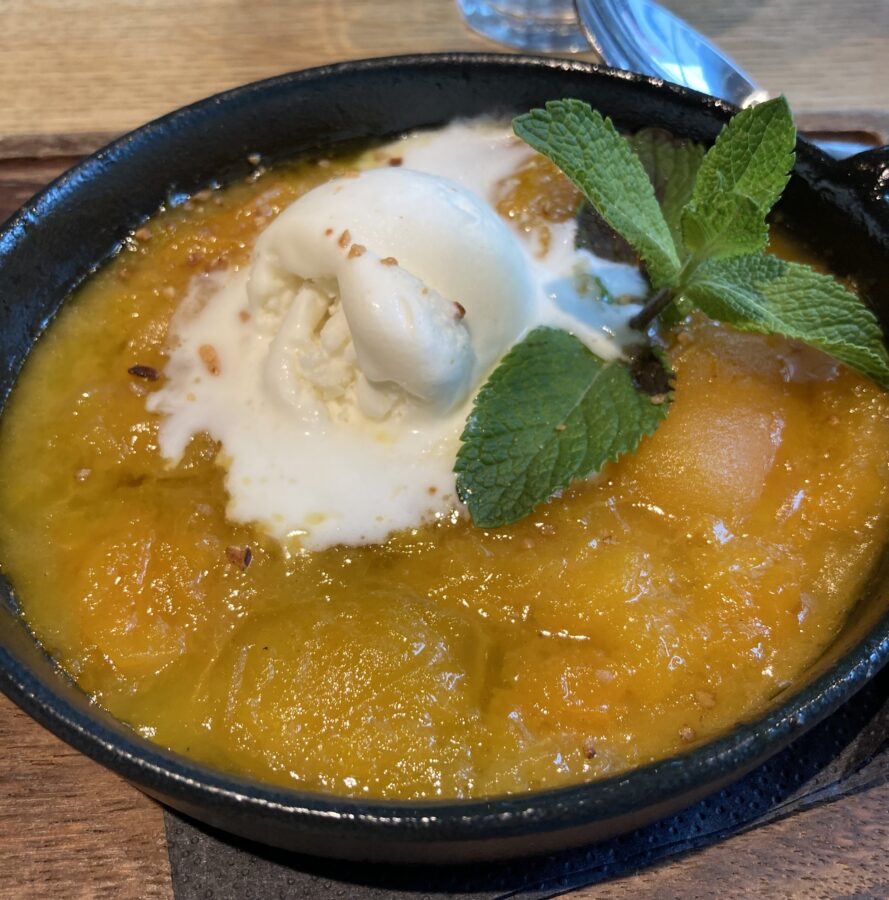 We discovered that our major mode of transportation on Metro Line 1 will be closed from Chatelet all the way to Nation M-F of next week! We will be challenged to get around but know the system well enough to ride other lines and the buses. Not ideal but we'll make it work. C'est Paris!
À bientôt
L & B
P.S. My foot is holding up amazingly well. Yesterday was Week Two since the break. I'll stay in the boot another two weeks at least.