Bonjour,
Like many of you, we have been glued to the television watching either BBC or CNN International for the information on Queen Elizabeth's death. What an amazing legacy and historic icon she was. When I was 22 years old, I remember teaching a unit on Shakespeare to my Juniors at Southwest High School in Atlanta which highlighted Elizabeth I, also an iconic figure who represented an era of history. I saved all my notes for many years but finally threw out the large file box when I moved the last time. There was a sadness to that gesture, just as there is to this now. We want to bottle her kind of courage, steadfastness, influence, and character and keep it forever; but alas, we cannot. Heartfelt condolences to our British friends, Carolyn and Malcom and Antonia.
Two people had recommended a new market to us that runs on Saturday mornings called the Wilson Market near Pont d'Alma. We went yesterday morning and were not disappointed! It is one long Marche up the hill on even ground and easier to navigate than the Bastille. It was misting rain the entire time and jammed. We are finding that the city is still very crowded with many people from the Middle East and Asia. It's hard not to contrast the same pleasant time last year when hardly anyone was here right after the pandemic travel ban had been lifted.
Enjoy the photos.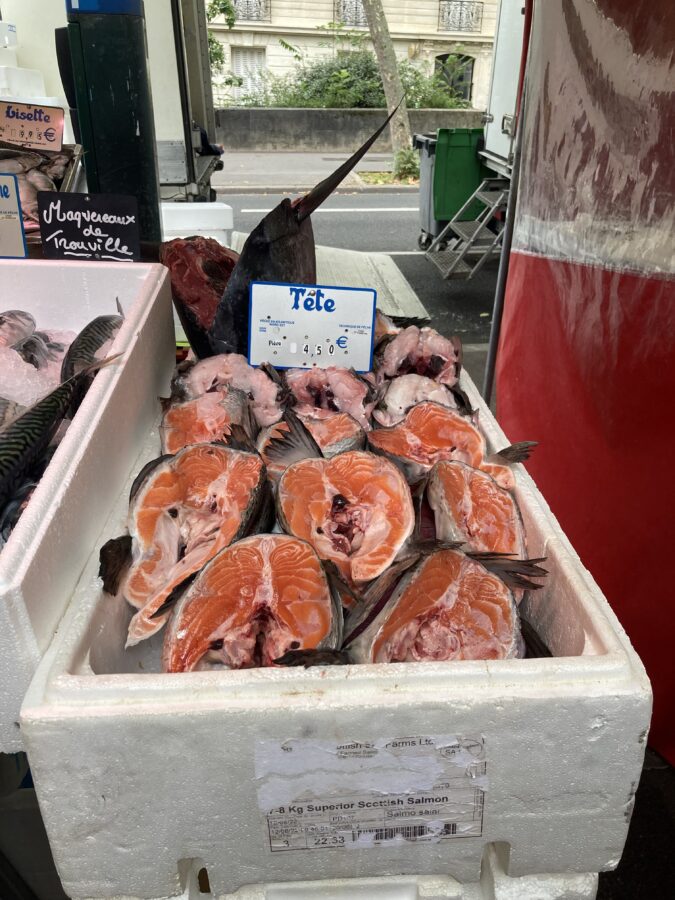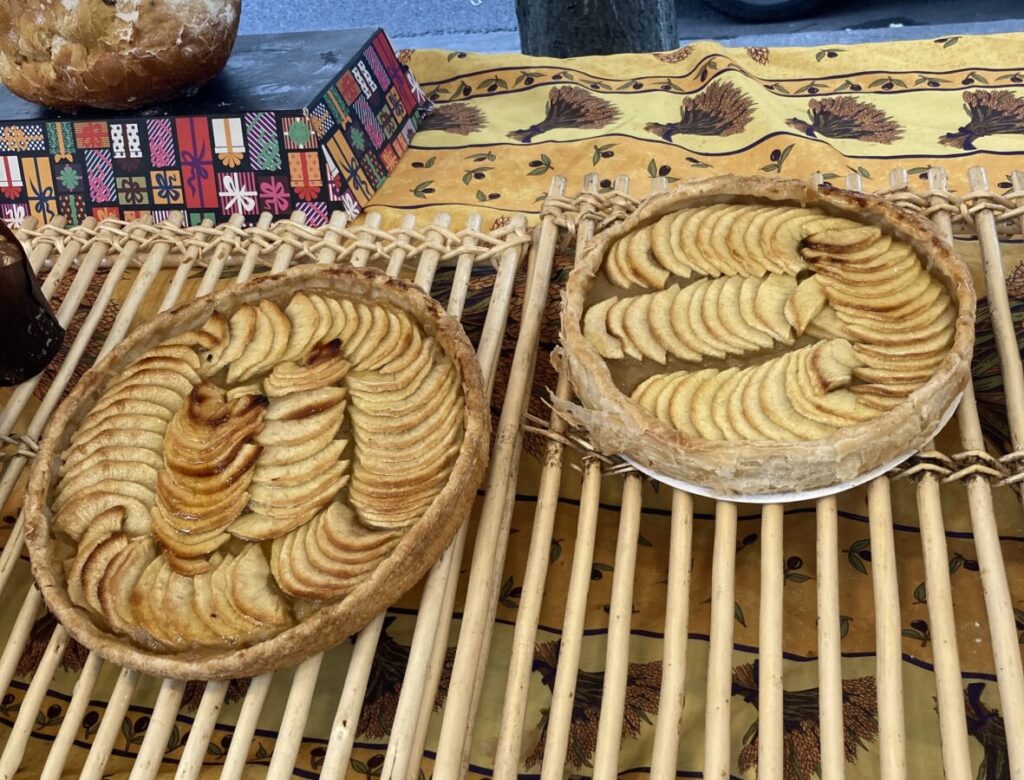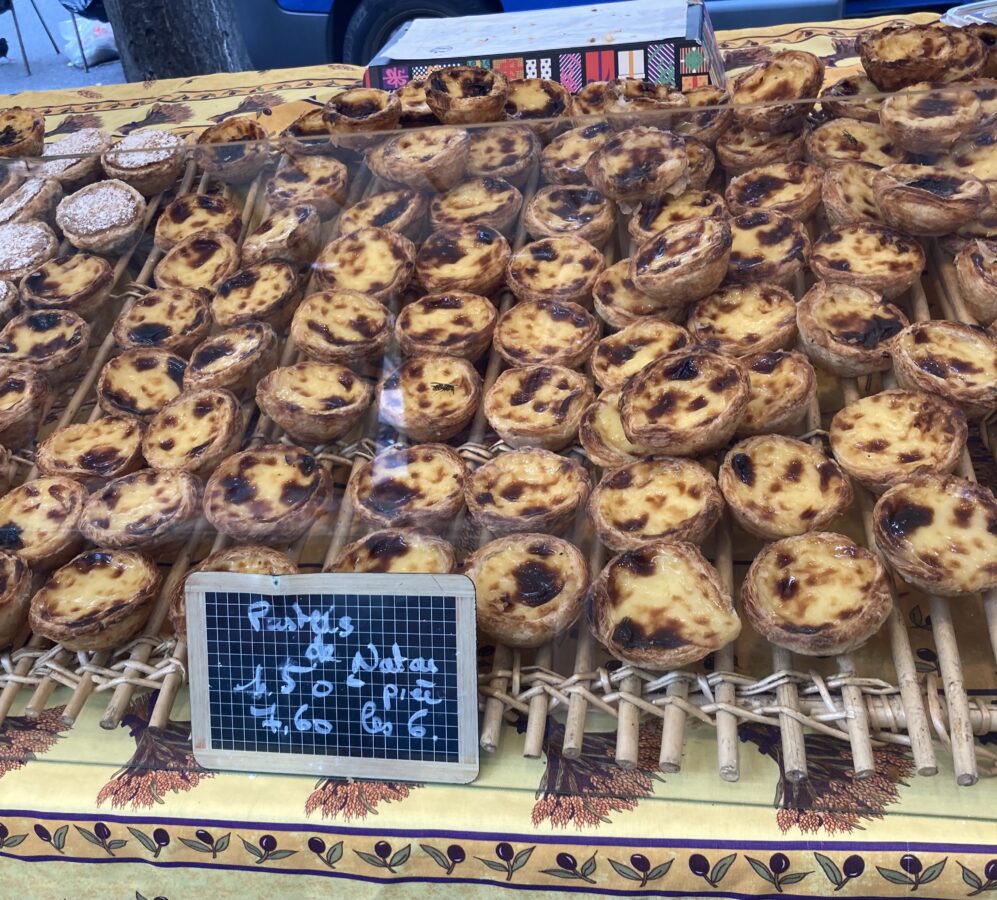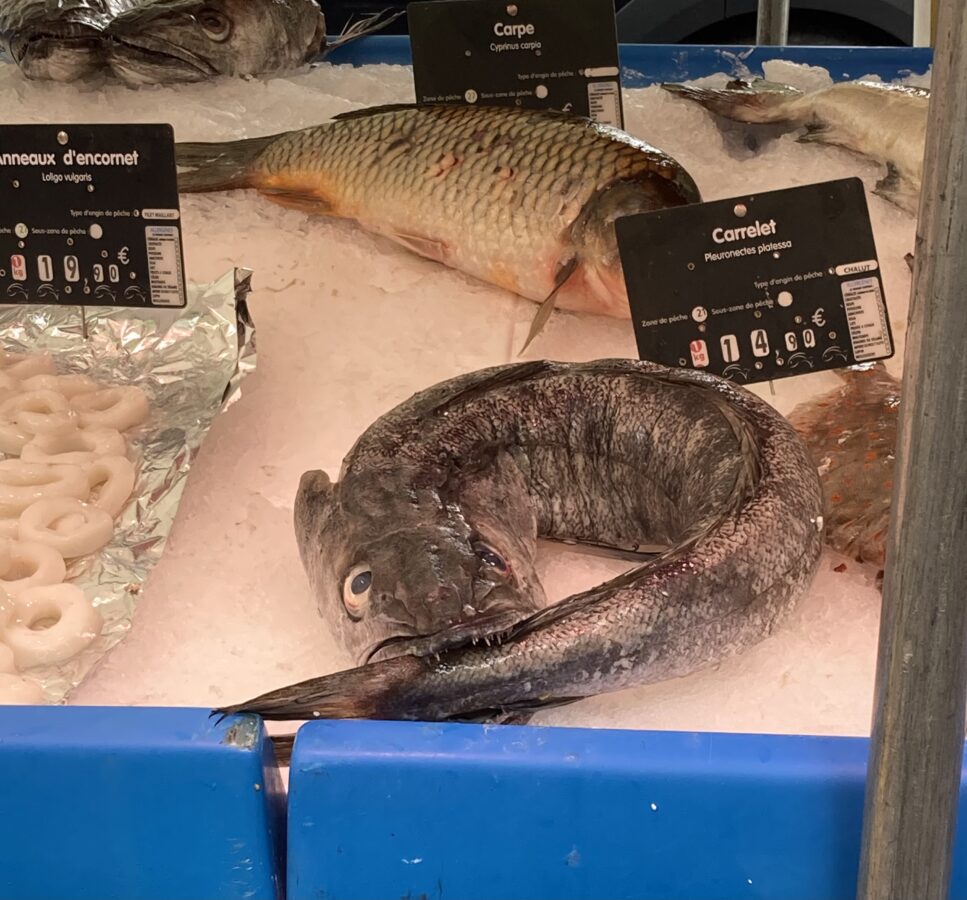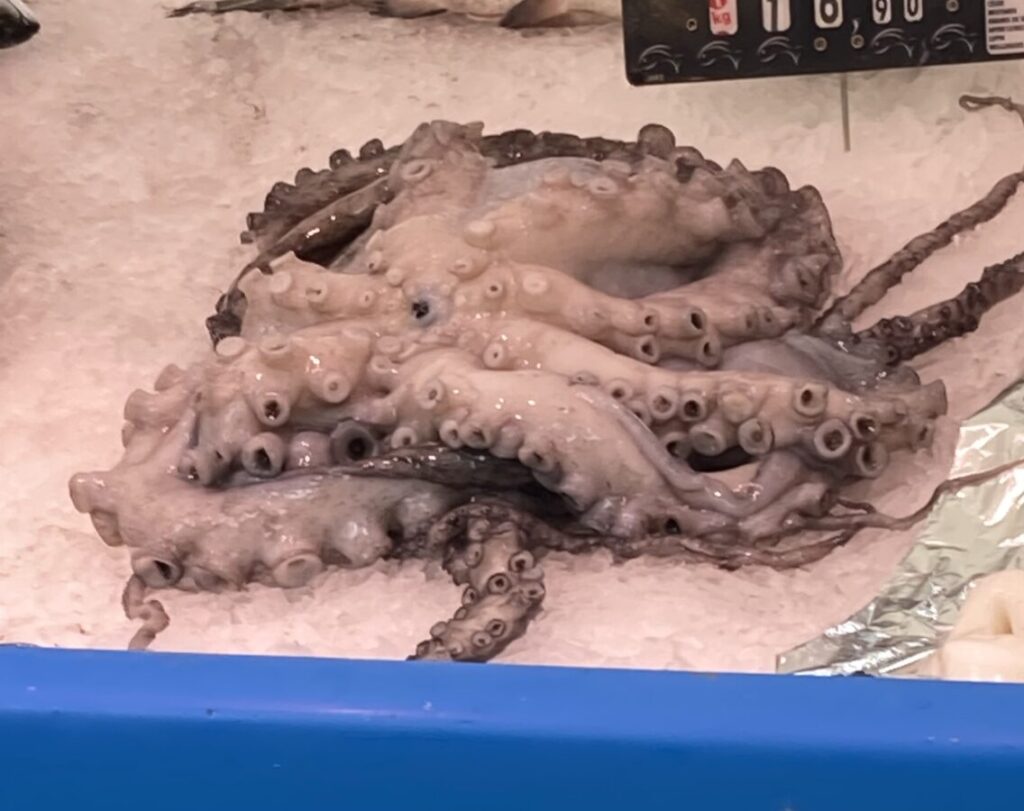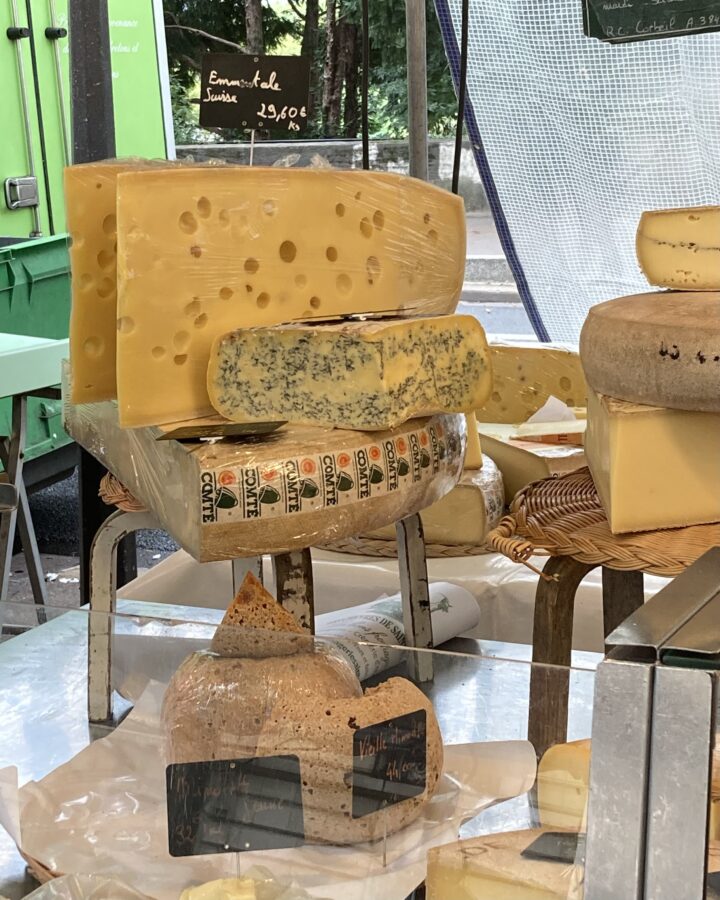 Today, we have an invitation to an "apero" or social gathering in the home of one of our friends in the Marais. There will be five of us plus two visiting dogs. Should be fun. We are ready with hostess gifts which is a definite must in Paris.
I am working on some final posts with café chairs and the doggies in cafés for your voting pleasure. I think I've reached my limit on both!
Have a lovely day.
L & B