Bonjour mes amis,
As we await our twelfth trip to Paris in a couple of weeks, it was a shock to read  that it snowed in the City of Light a few days ago!  Yesterday's temp was 46 degrees. Certainly, we're hoping that all the cold weather disappears before we make our entrance, but weather is always the big enigma.  We will be prepared for anything…socks, closed-toed shoes, umbrellas, scarves, and lots of layers.
People frequently ask me, "What do you do in Paris for two months?" And my answer is that we just live. Living is full of daily routines and unexpected serendipities, some of which can be challenging but simultaneously delightful.  All through the year, I keep a list of new adventures to see and do, from museums to coffee shops, cemeteries to markets, restaurants to fashion exhibits. These come from web sites I subscribe to and from friends we have made in Paris. This year, the list totals 24!  After we are settled in our first tiny apartment on rue St. Paul, we will start attacking the list. I suppose we could call this year's trip, "What's new in Paris for year number 12?" Or maybe a better title would be, "How to survive so many steps in Paris!"  First we have 50 up and down, then 70!  Oh-là-là
We'll share this newness with you most every day through my blog posts and Bernie's wonderful pictures. I'm equipped with a new iPad to insure ease of delivery. If you're receiving this post, it means you've already subscribed to my blog; but please, please, please share it with friends all across the country and encourage others to come along for a summer of fun.  It's like hoping in our back pocket and all for free.
Soon, we will start our sleep preparation by going to bed one hour earlier each night and rising one hour earlier each morning.  It helps reset our body clocks for the 7-hour difference in time. Jet lag, get thee behind us!
Have a great weekend and we'll soon see you in the hood.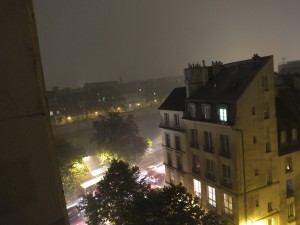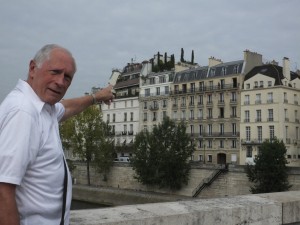 Linda & Bernie