Bonjour,
Early yesterday morning, we got a few drops of rain which only served to create a steam bath outside for the rest of the day. It's too hot to sleep or even to eat much. We resent these hot days as our visit winds down because it prohibits our usual circulation.
We chose to go to a Rodin exhibit at the air-conditioned Grand Palais after lunch. It was quite nice but not spectacular. (After the Dior, nothing will come close.) If you don't like Rodin or sculpture, you probably won't appreciate this post, but for those who do, you'll be most interested. Regardless, we can all learn something, just like the little gathering of day-care children, aged five probably, who were listening intently to their teacher.
Rodin died in 1917, and this exhibit is in celebration of the centenary of his death. There was no line and the cost was 13 euros per person. It was busy but not crowded…and it was cool. The presentation was divided into three parts: Rodin, the Expressionist; Rodin, the Experimenter; and Rodin, the Shockwave. We tried to identify each work and also included some wonderful quotes by Rodin and by others about Rodin. I'll do my best to translate them in the captions. Very few artists since Michelangelo have affected the medium of sculpture as much as Rodin did. AND he was a writer and painter as well. In fact, much of the exhibit was about the early plaster casts and drawings, the prep work done by Rodin before producing a finished sculpture. It also showed his range of influence on other artists. The last photos show some of those imitators which are most recent if you notice the dates.
I apologize that this is not all in the correct order. When I upload the photos from Bernie's chip and my phone camera, they don't stay in a neat order. That means my feeble brain has to remember everything which is of course, impossible!
If you've never been to the actual Rodin Museum, it is delightful and we highly encourage it.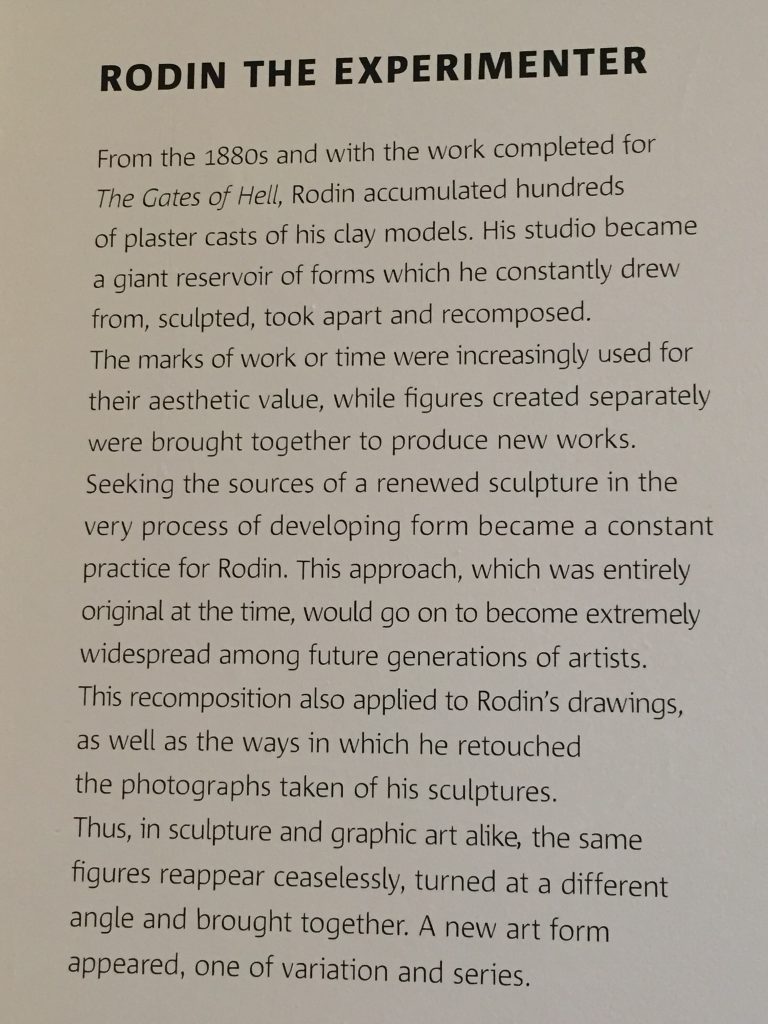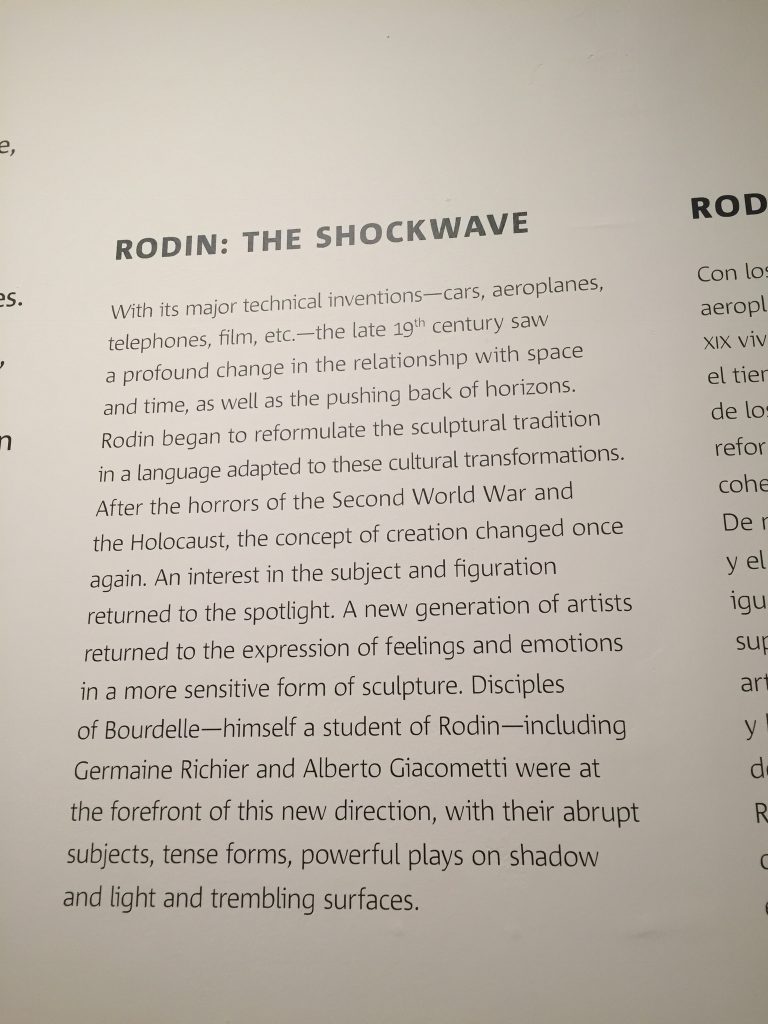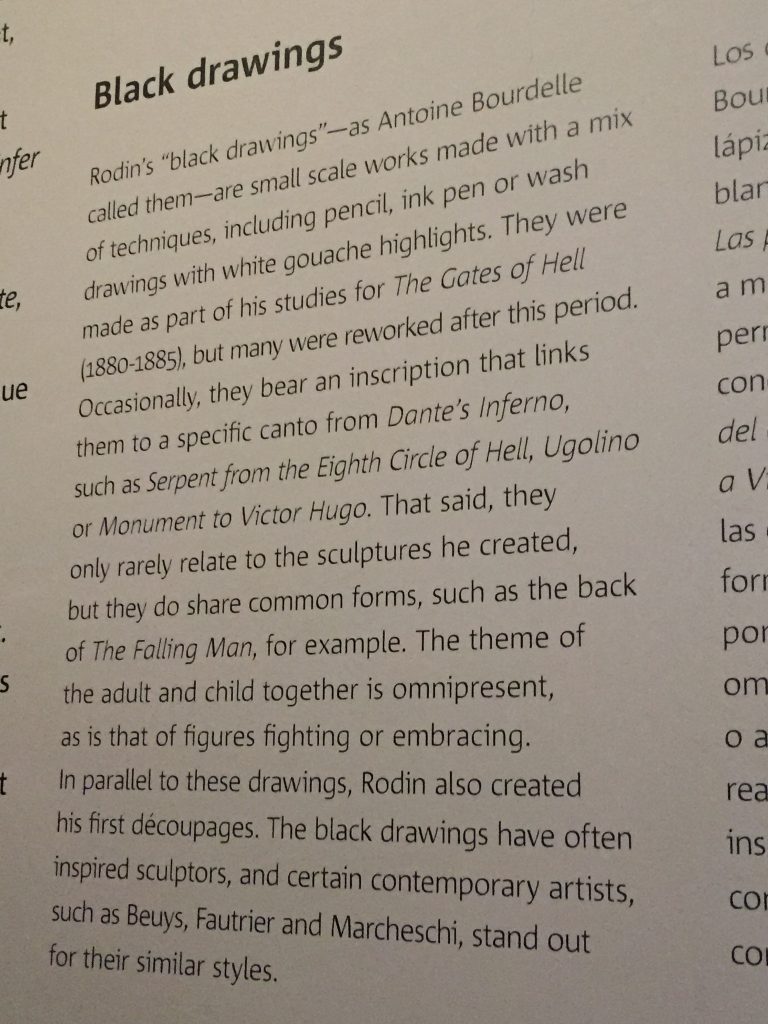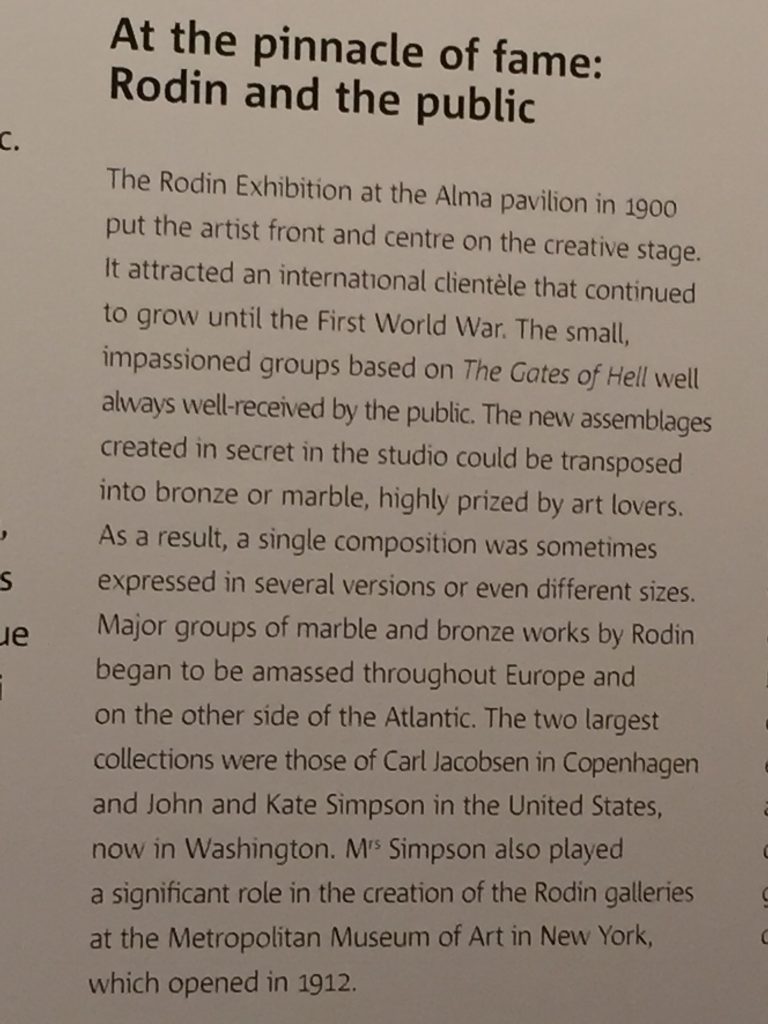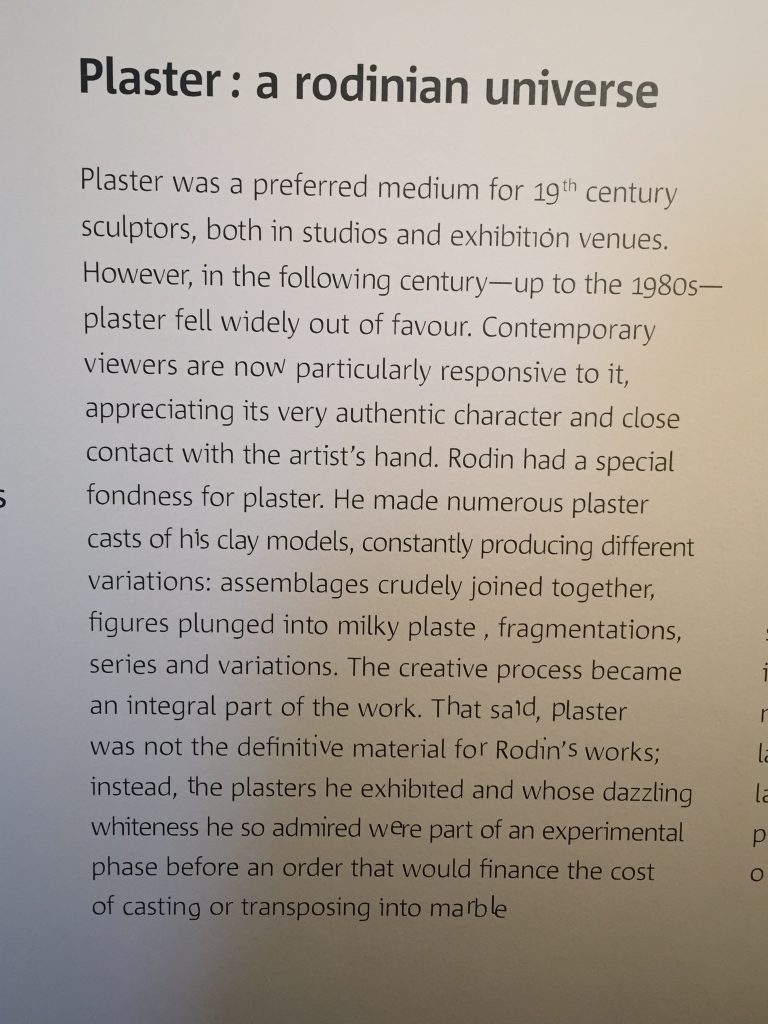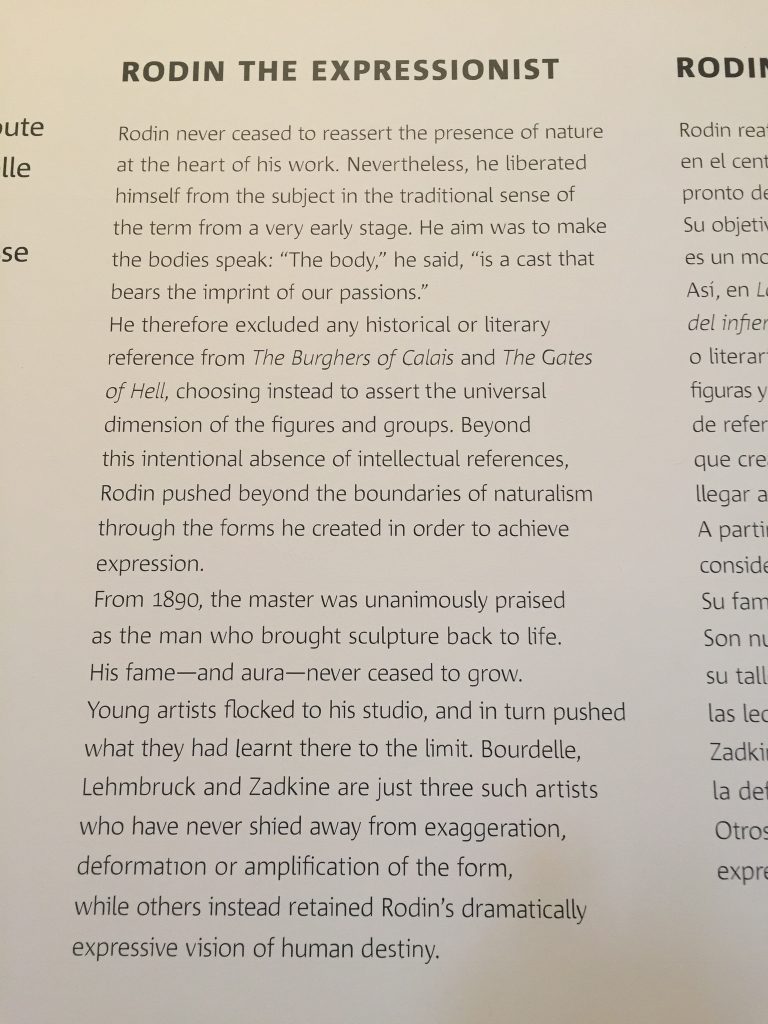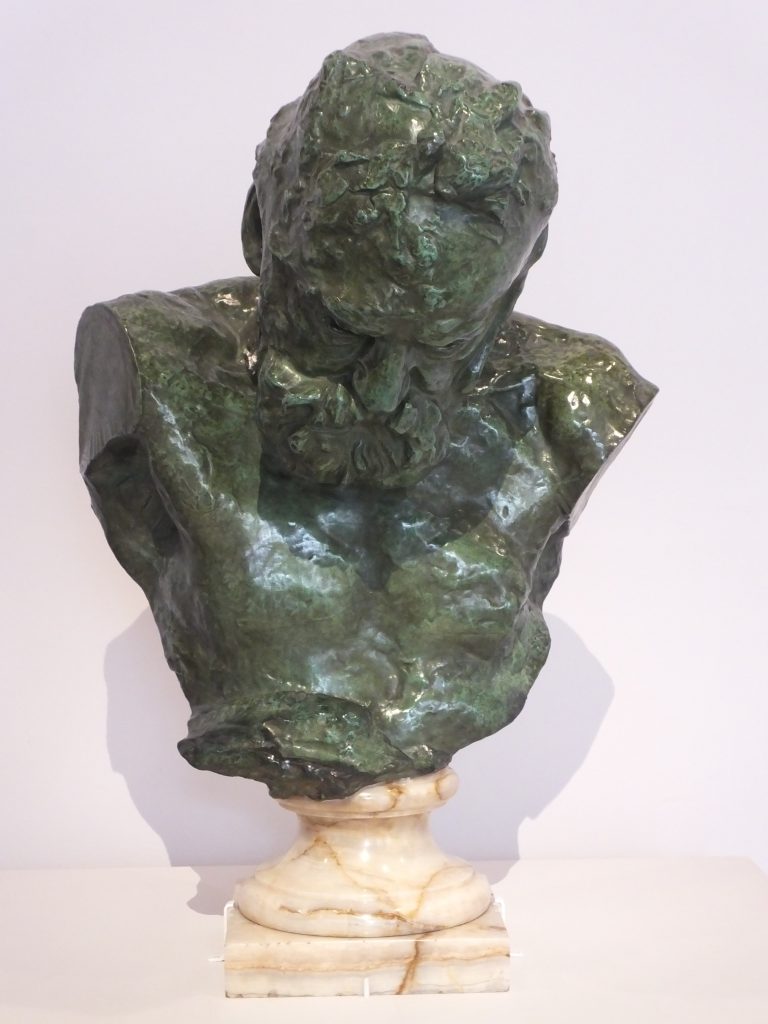 The Grand Palais itself is a masterpiece and we have included some photos of the interior. 
After the exhibit which took about an hour, we walked across the street to the Petit Palais which by the way has free entry, a permanent collection, and a popular cafe with outdoor seating next to a garden. It's a lovely spot for an afternoon refreshment.
We caught our "Purely Paris Photo of the day at the Petit Palais:
Today, we are hoping for cooler temps as we do every day and looking forward to a rendezvous this evening with our French friend, Ann Jeanne, at a new spot for us called "43 On the Roof."
Stay tuned and have a bonne journée.
L & B