Bonsoir,
We had not been to Père LaChaise in many years, and a second visit was our main itinerary today.  The weather was breezy, cool, and mostly cloudy so it was an appropriate ambiance for walking quietly through this huge green space. I was very surprised at how few people were visiting, almost no Americans who are easy to spot.
The cemetery is 43 hectares or almost 110 acres. It has 4,134 trees composed of 76 different varieties and 69,000 sculptures. Many famous people are buried here, and we tried to find them all! The walking is treacherous so very sturdy, comfortable shoes are required if you ever decide to go.
Père LaChaise is still a working cemetery with a waiting list. In recent times, they have adopted a standard policy of a 30-year lease, which if not renewed by the family, can result in removal of the bones to make room for additional graves. There are over a million people interred in the cemetery and several million more given the crematorium.
Bernie took over 100 pictures and I certainly can't share all of those, but I have tried to select the most unusual, the most beautiful, and also the graves of the famous. It is a soothing, iconic outing in Paris, and we hope you enjoy the tour.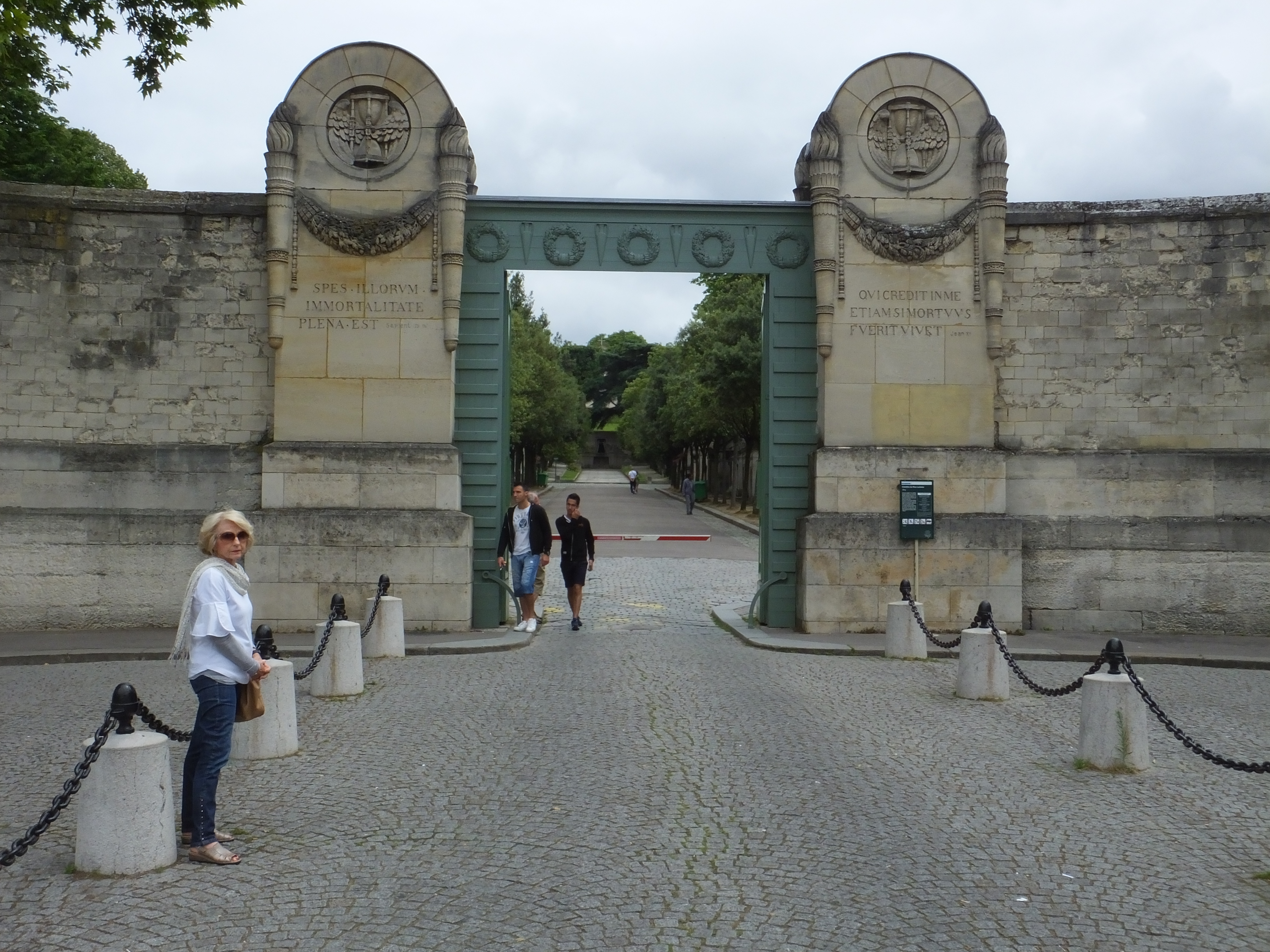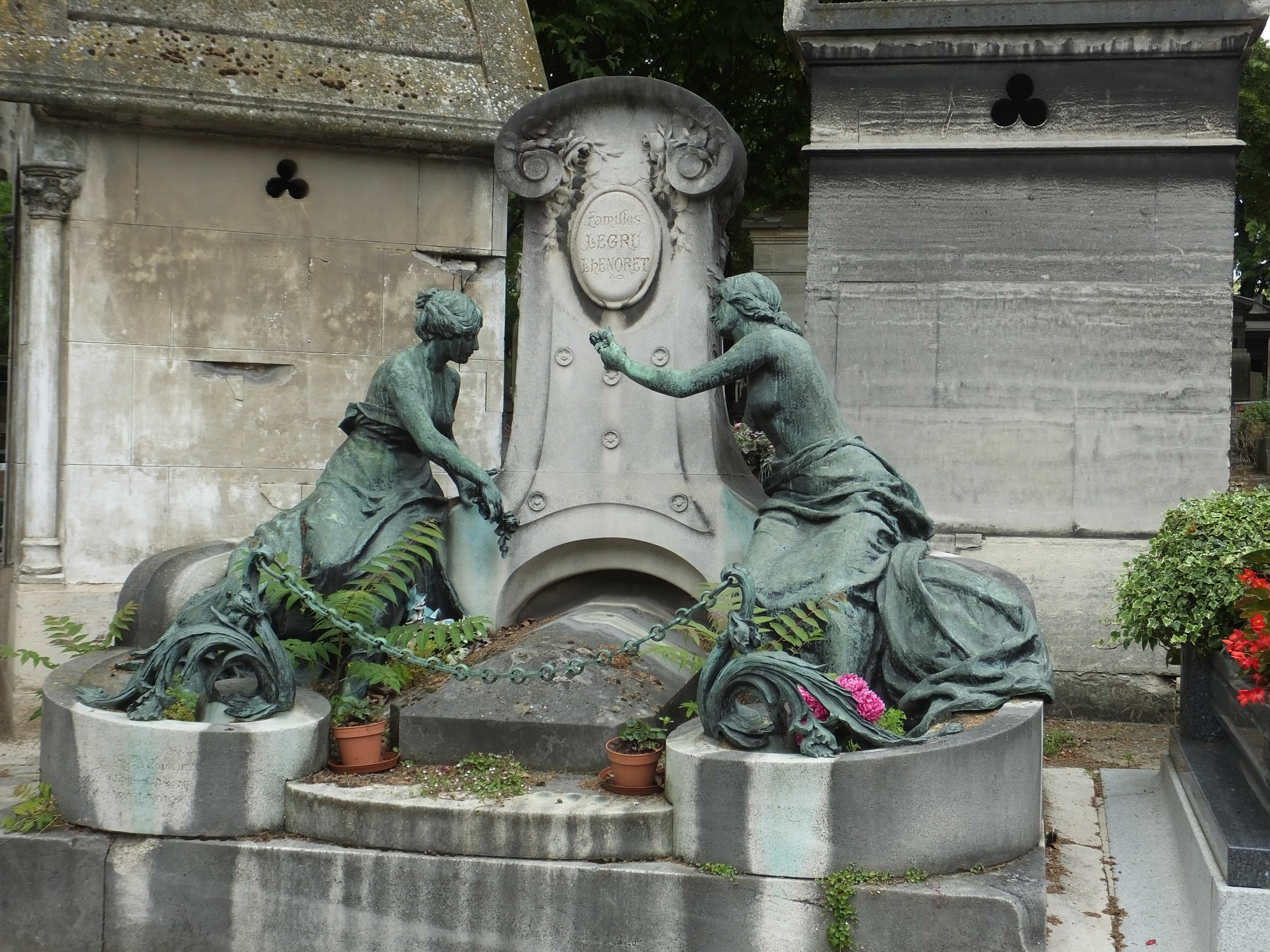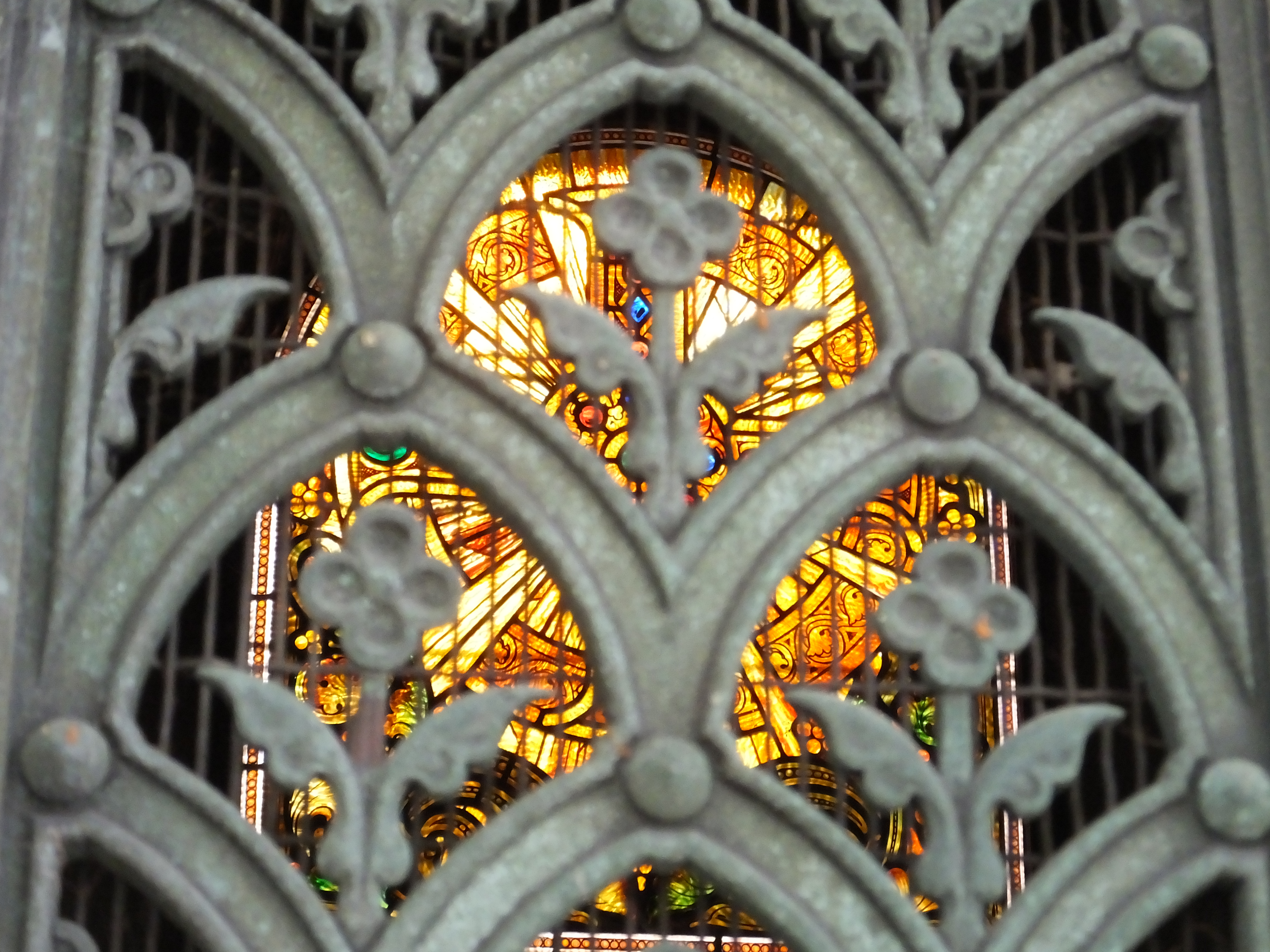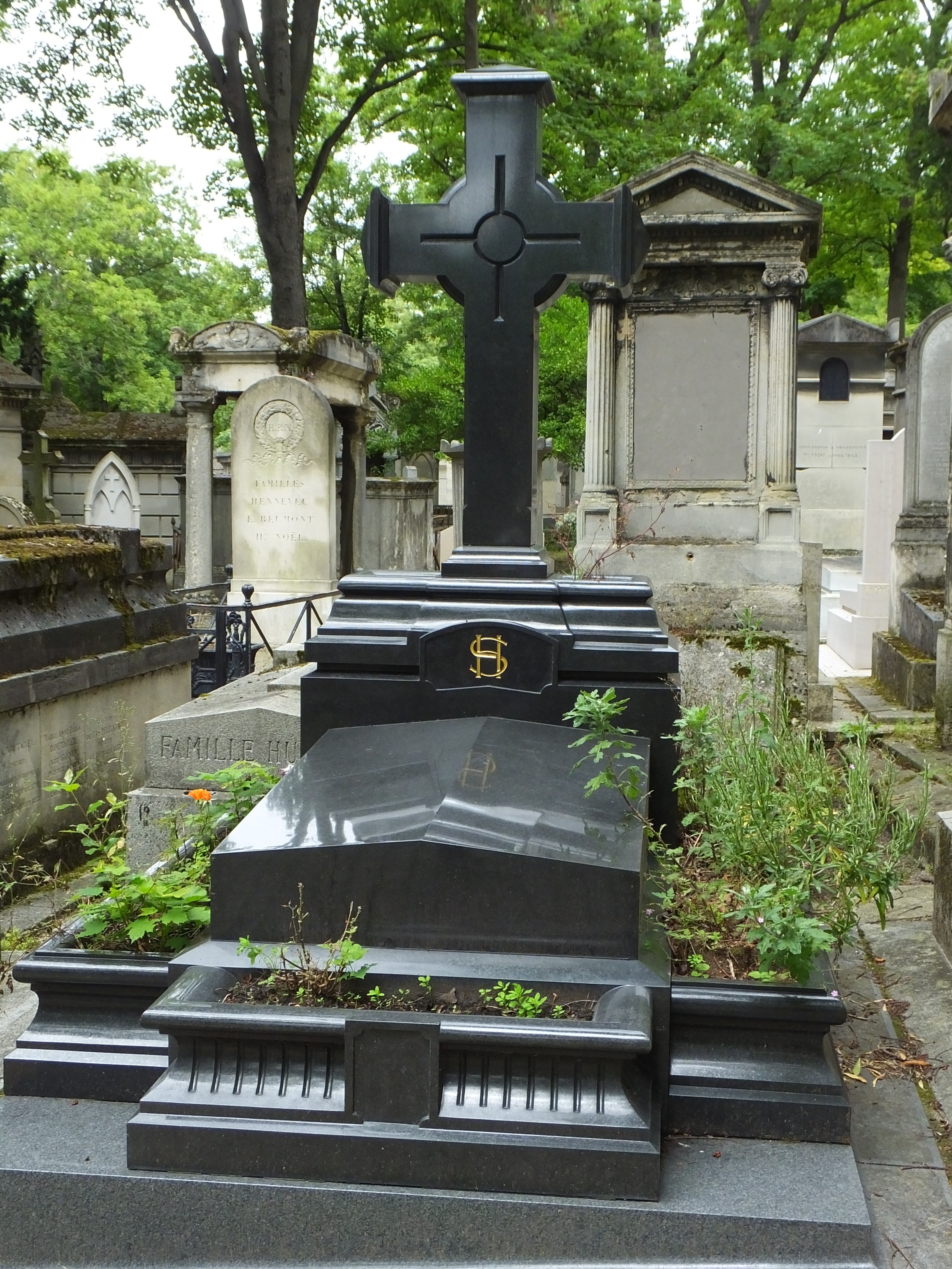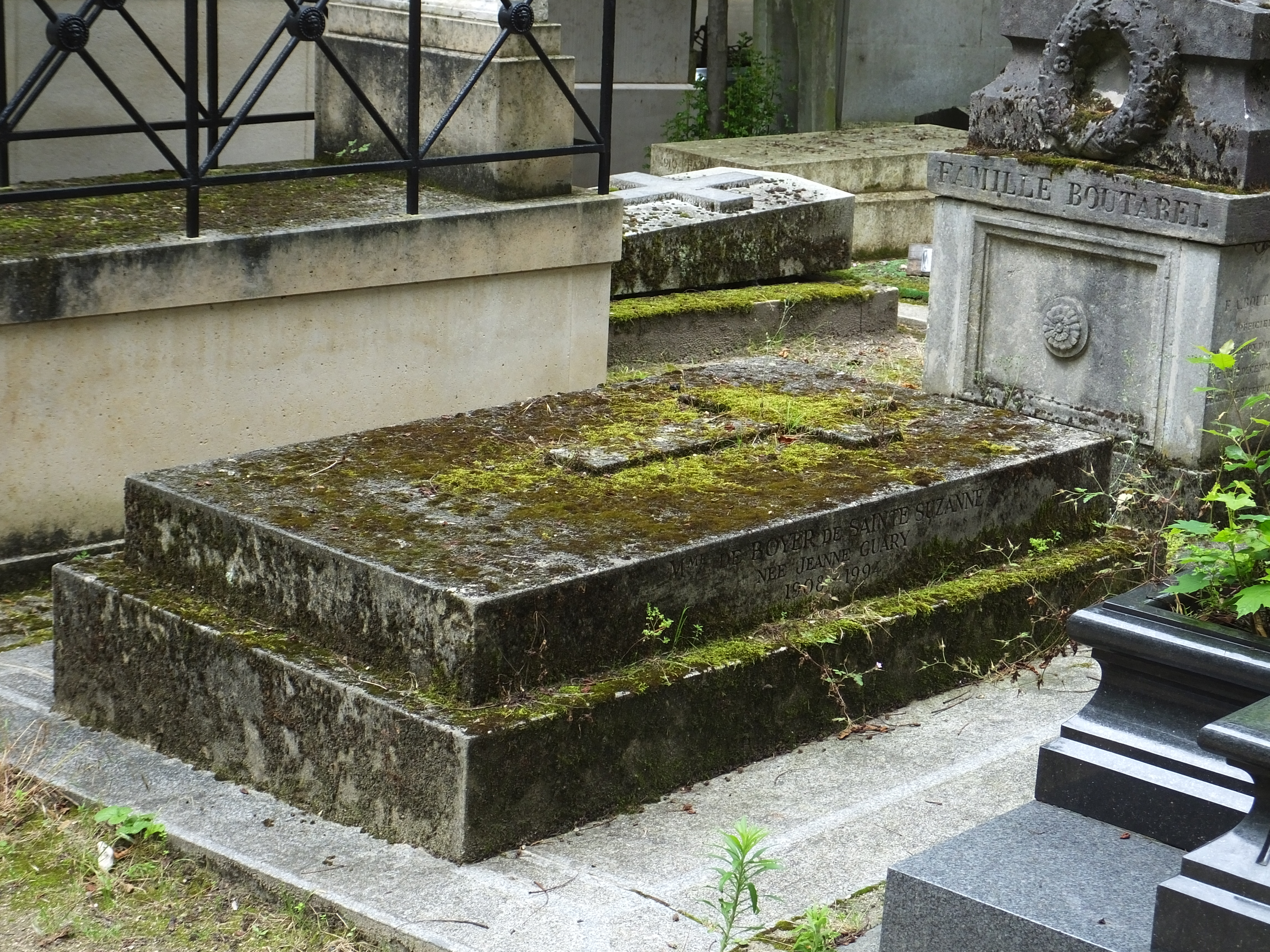 Today's café chairs were found on this outing which resulted in a LONG walk home, given another manifestation at the Bastille.  We tried to take the bus, but all the stops close to our apartment were closed so we convinced the bus driver to open the door for us and we jumped off.  14,000 steps today!
A bientôt
L  & B