Bonjour,
After 18 years of spending summers/autumns here in Paris, you might think we've seen it all. But the experiences of living woven into those years is always changing as is Paris. For example, we've never been terribly fond of riding the bus, but this year, it's usually our best option. The buses are tight, hot, crowded and always at the mercy of stop and go traffic, which is a challenge for those of us with motion sickness. Availability is unpredictably whenever they show up and much of the time, we have to stand once inside. It's a bumpy, unstable ride. That's a significant adjustment from the ease and reliability of Metro Line One. BUT we are acclimating to it.
The distaste of our immediate neighborhood makes me feel like I've been plopped down in the middle of a bad movie sometimes as reflected by these photos. It's a very ethnic area with people from all over the world, unlike what we are used to. At the risk of sounding like a snob, it's just a much rougher crowd and I don't always feel as safe. The bus stop is right in front of our apartment and this is what we see.  Shabby, shuttered, littered, and uninviting.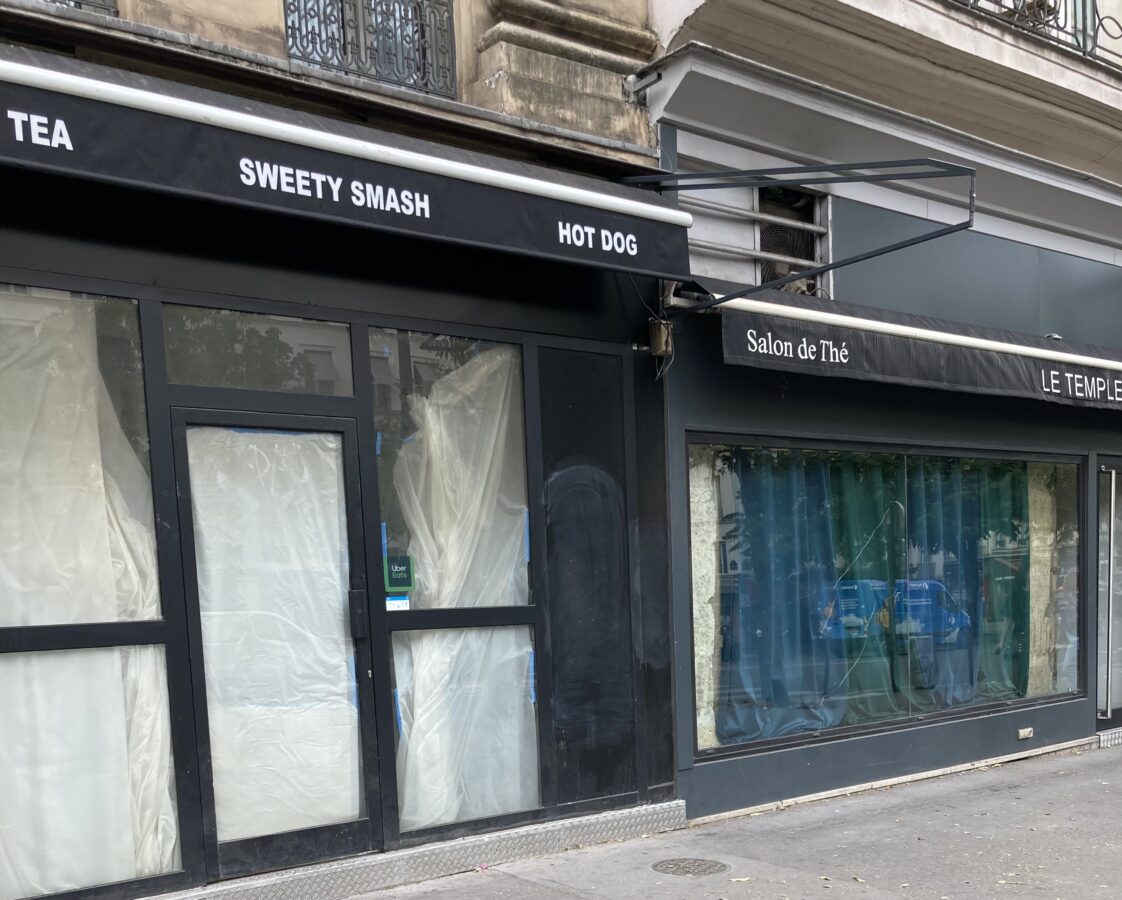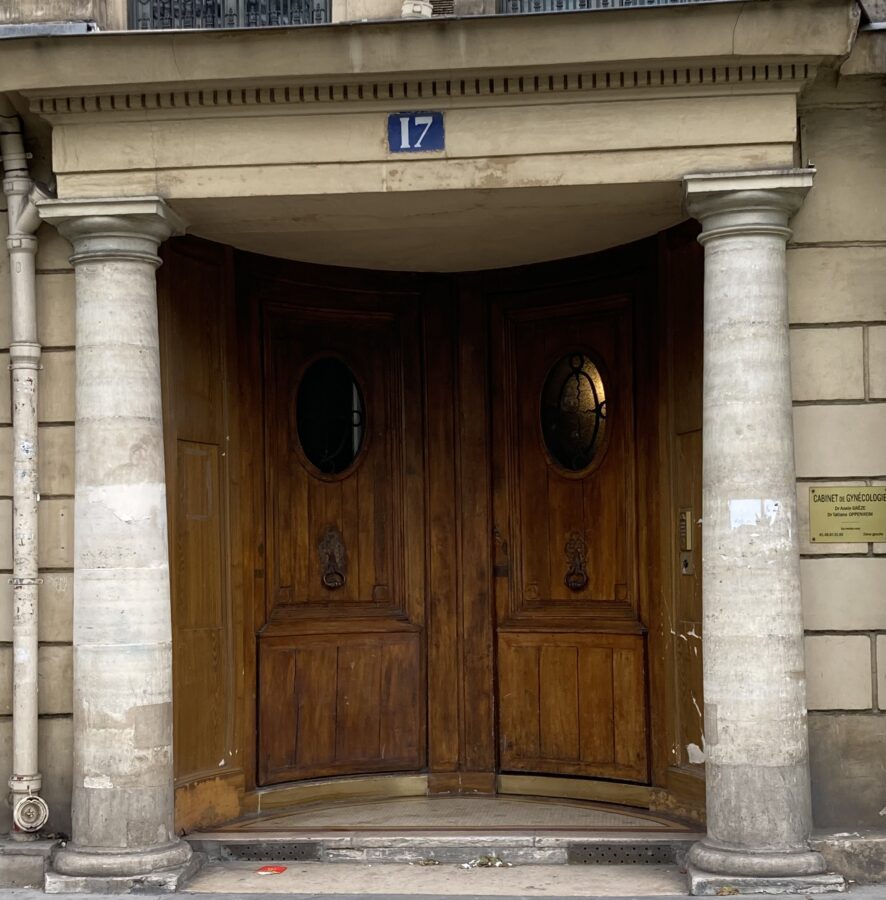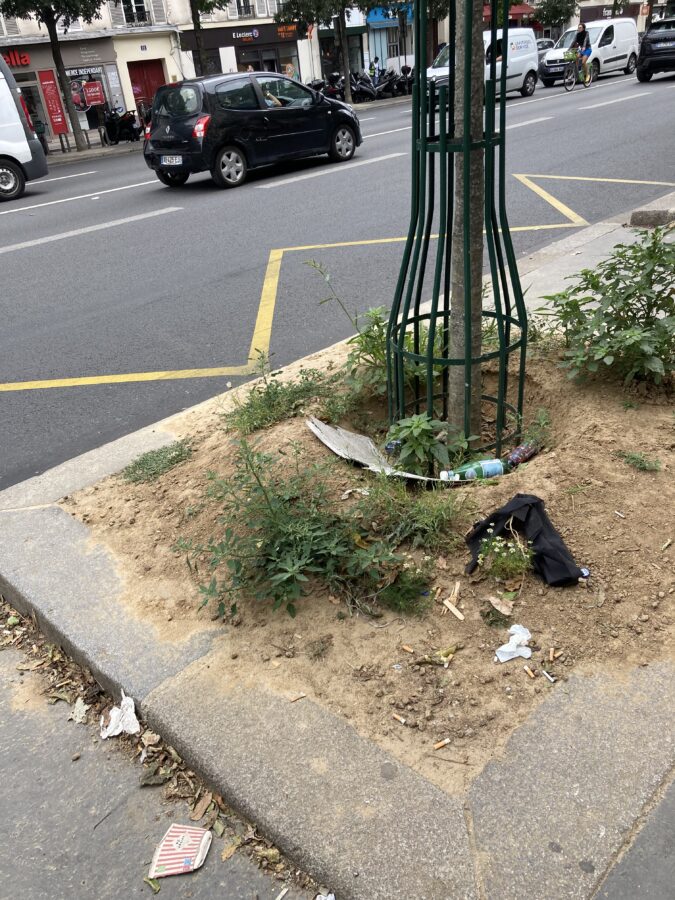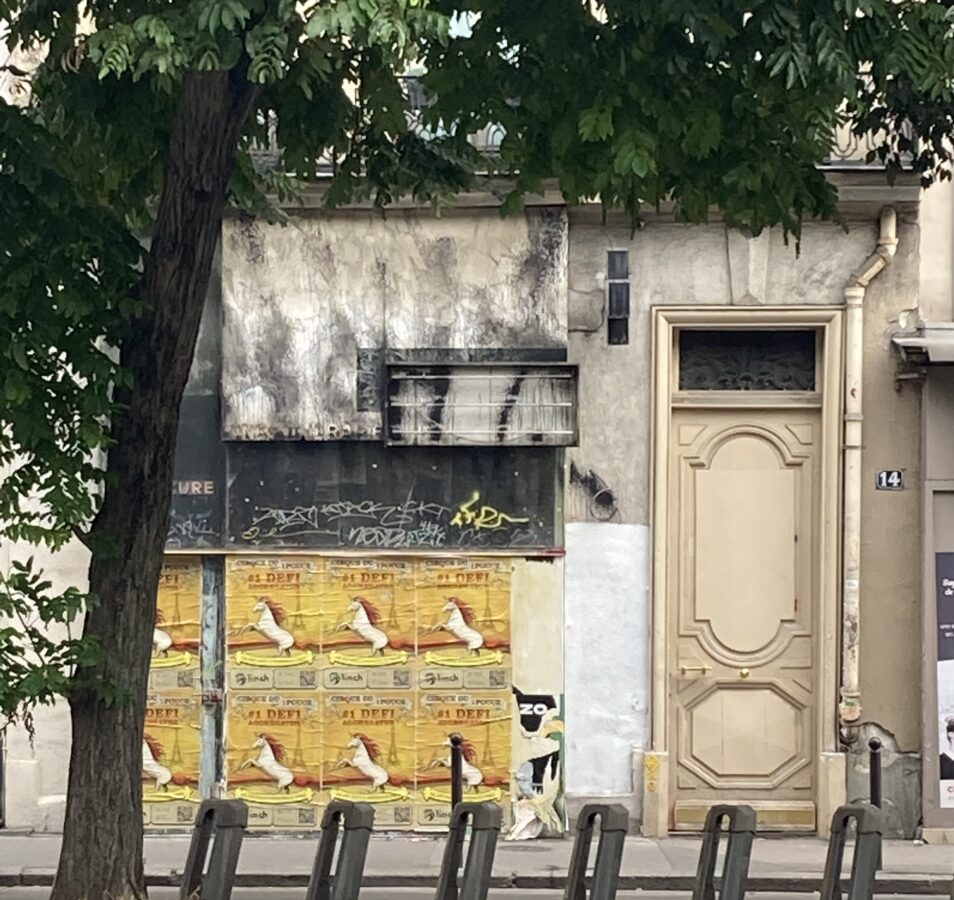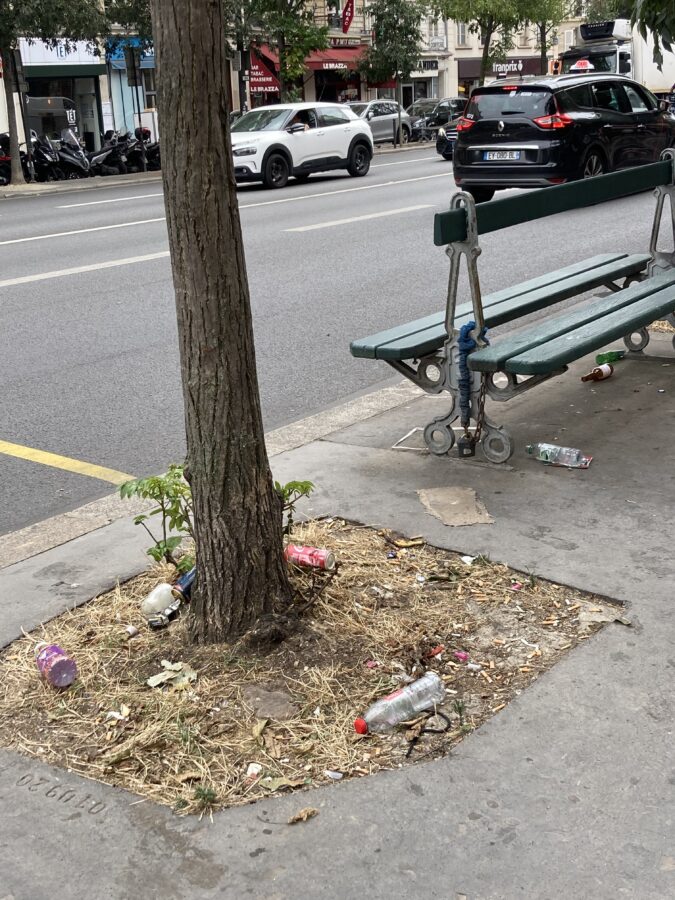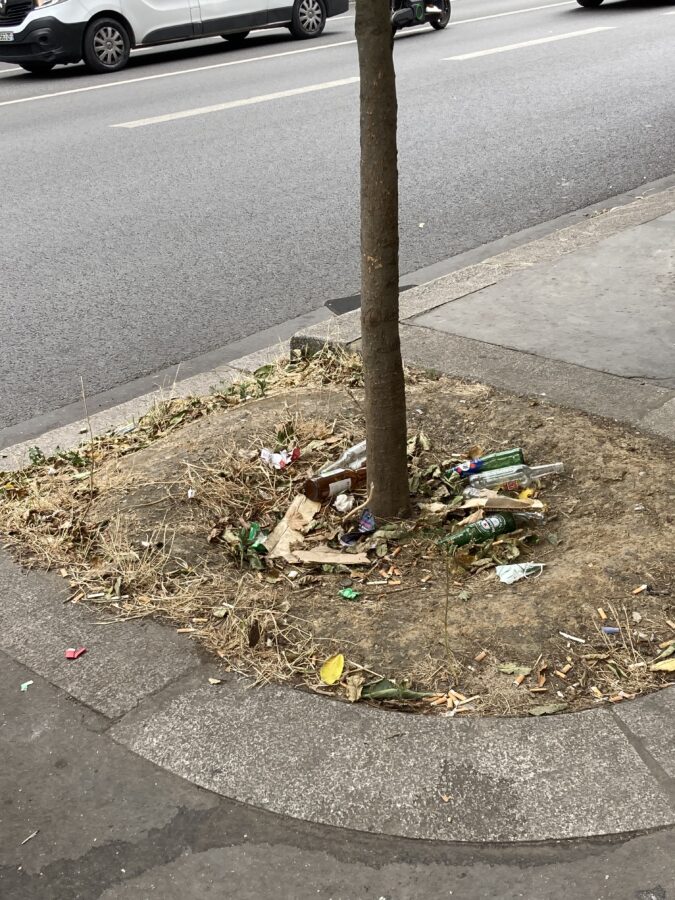 Believe me when I say that we are trying really, really hard to acclimate. Bernie is better at it than I am. Surely, you're not surprised. BUT the good news is that just a few blocks away, everything changes and the surroundings are quite nice.
Our walk to Le Marché des Enfants Rouges yesterday was interesting and not what we envisioned. We had been once before years ago, and I only remember being slightly disappointed; that was the case yesterday. It is not a market like the Bastille, but more a place for ethnic food at lunch. We were there at 10:30 and it was barely open, but we were able to get some interesting café chairs.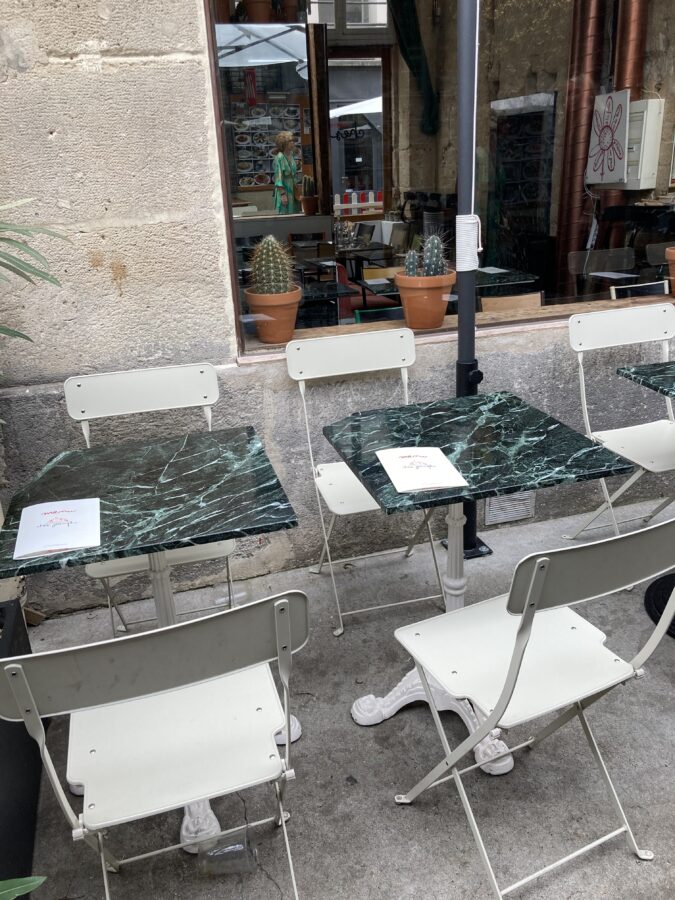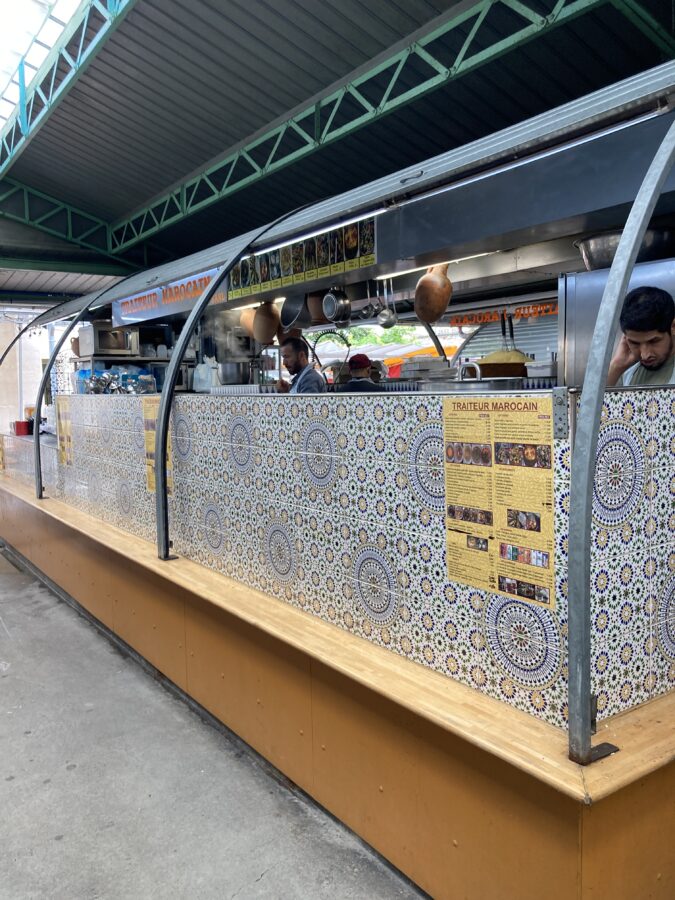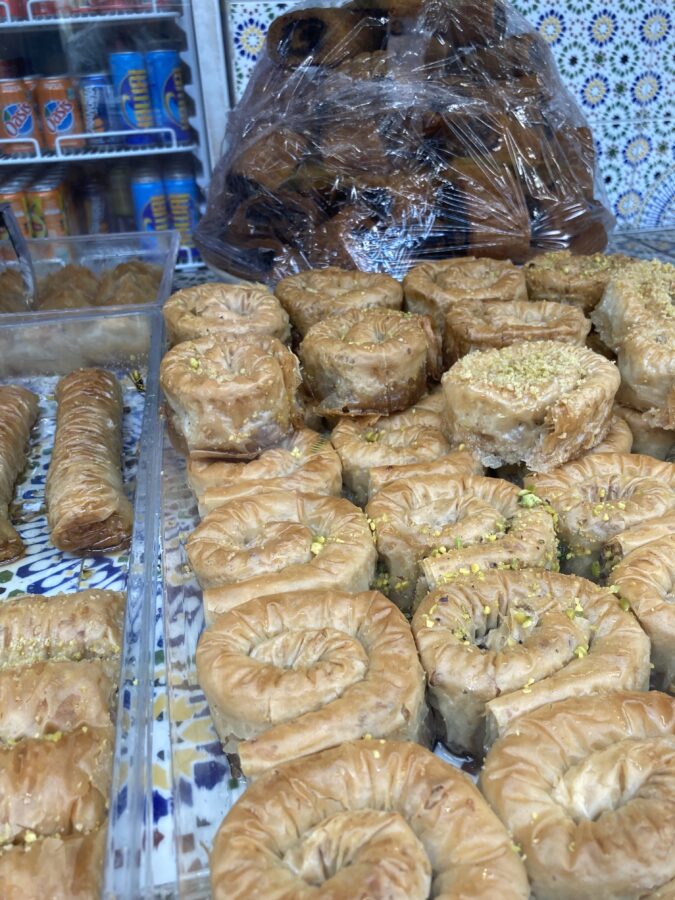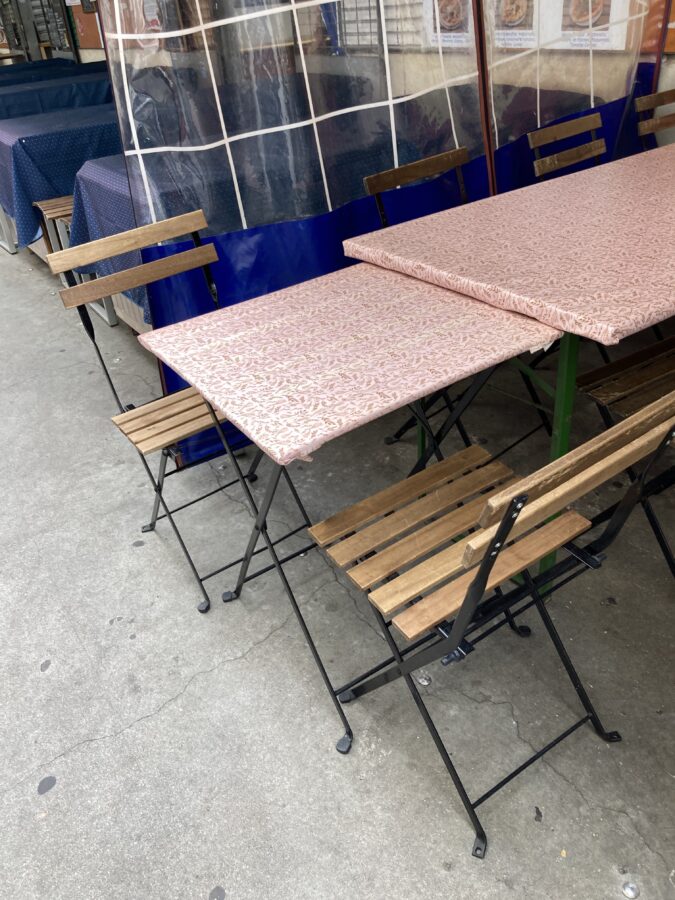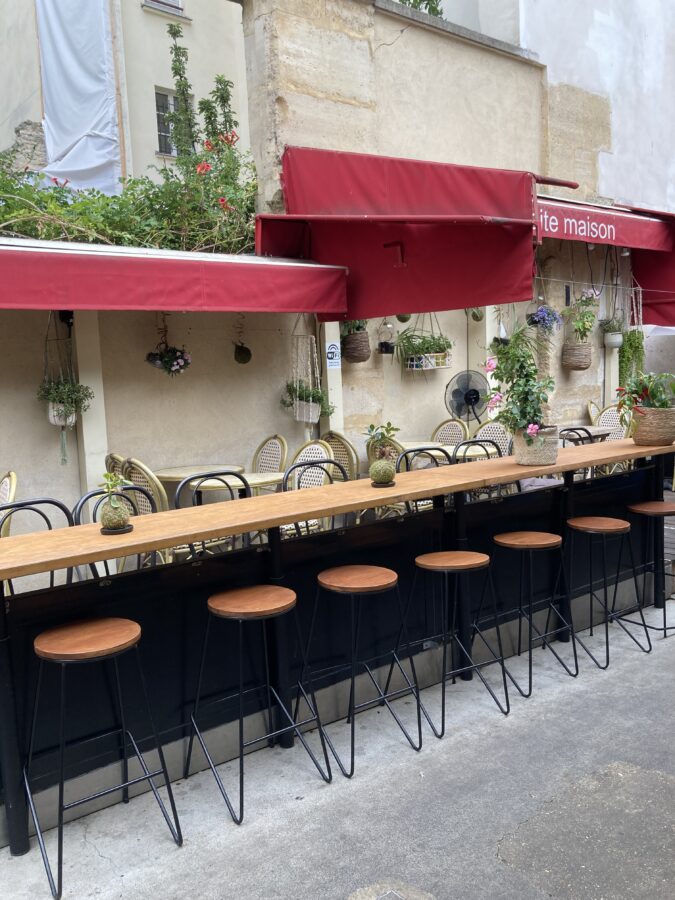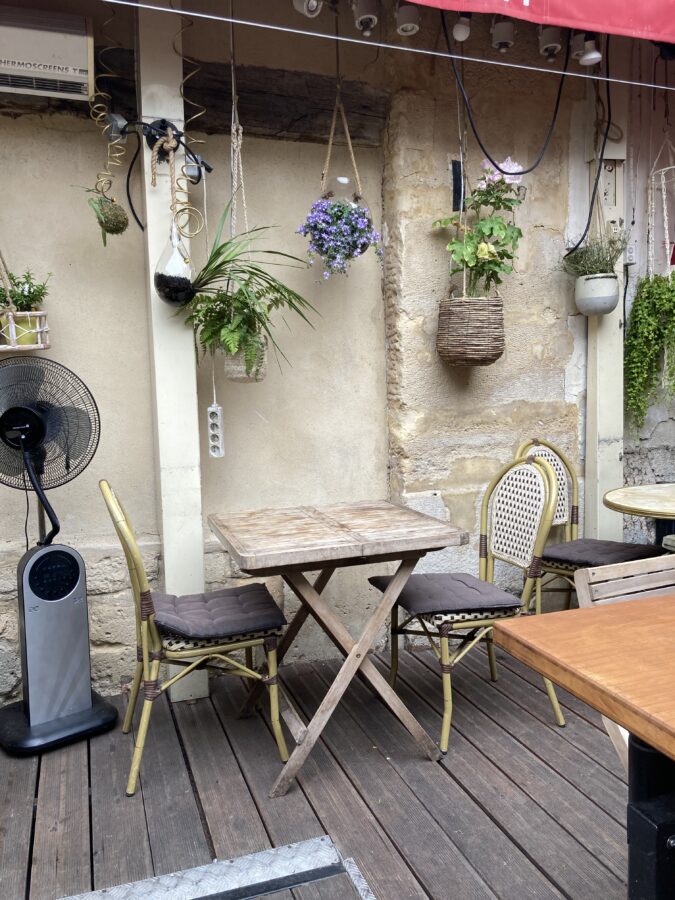 On our stroll, we also discovered a spot much like Miss Manon, our favorite patisserie and other interesting café chairs.
We spent our afternoon on the Left Bank, starting at the Shakespeare bookstore where I found 3 books outside for a total of 14 euros. It's the best bargain in Paris. The line to get in was still 25 people long, so I sneaked in the sorte or exit to pay at the counter at the suggestion of a fellow shopper who had just done the same thing!
We walked through what I call the "Food" street or rue de la Huchette, the street of the butcher. Always lively and jammed with tourists.
Our ultimate stop was to check out the reopened and renovated Cluny Museum, or Le Musée de Moyen Age. It's the museum of the Middle Ages and contains the breathtaking Unicorn tapestries. It's a must see, and we will offer it to Sharon and Johnny Tyson on their visit.
---
Our evening with dinner in the apartment was quiet and cool. It was 59 degrees this morning going up to 77 later. Thankful, thankful for the cool weather. It plays havoc with the wardrobe but who cares!
Have a great day,
L & B