Bonjour,
Sunday afternoons are somehow meant for strolling, especially amid beautiful weather.
After a quick trip to the Bastille market, we ate a light lunch and talked about what we wanted to do for the rest of the day. As we clicked off all the various places we could go, we finally settled on a stroll down new streets going to places unknown. Admittedly, we're still struggling with embracing the area around our apartment, but we're trying.
There is one church down from La Place de la Republique that I see when we go to the Monoprix. That was our first stop and a pleasant one, l'Eglise Sainte-Elizabeth of Hungary. It's a massive, slightly unkept Romanesque church with gorgeous stained glass and listed as a historic monument.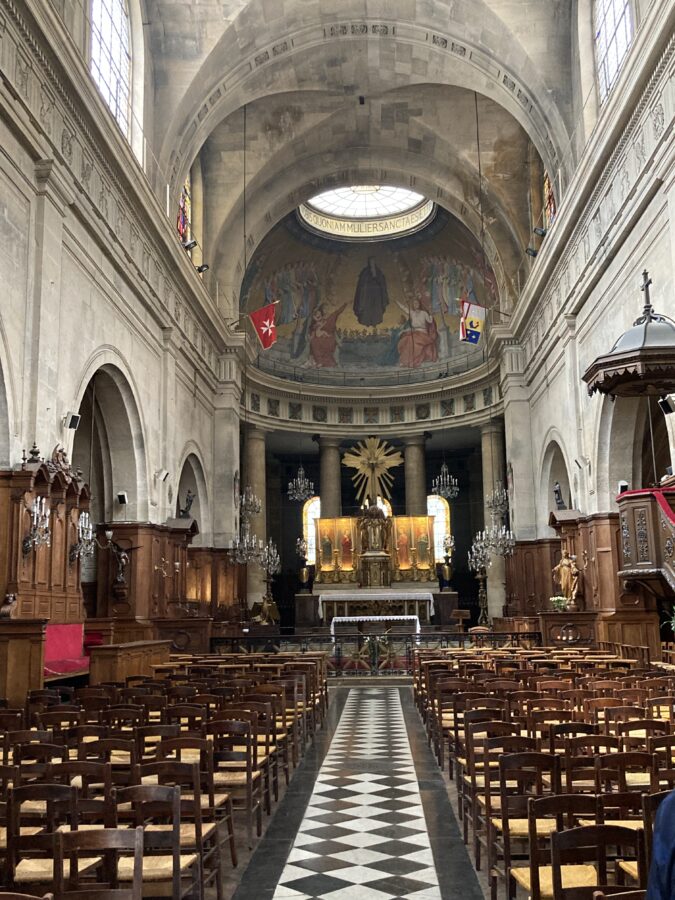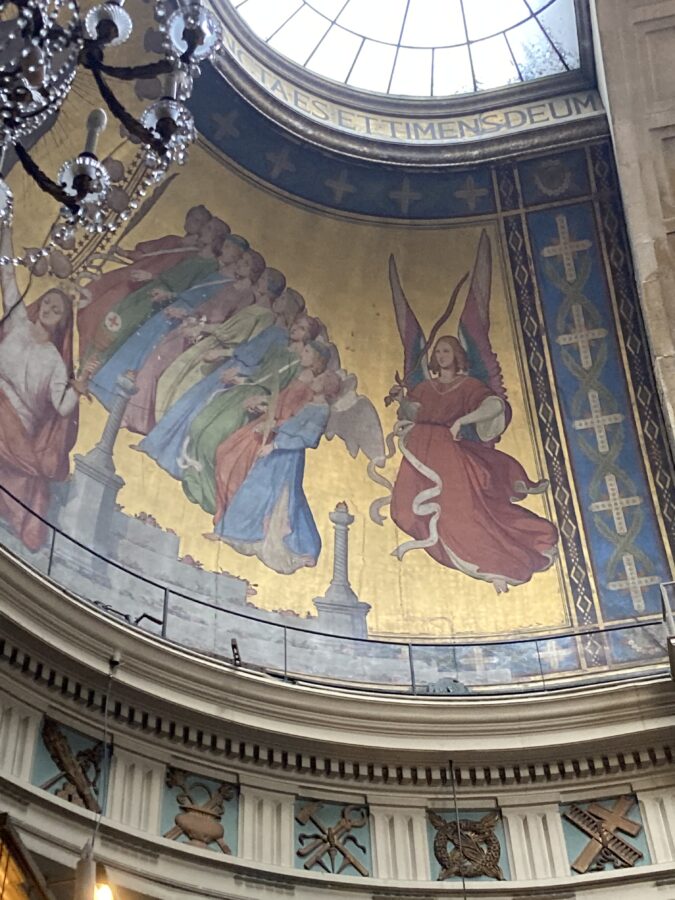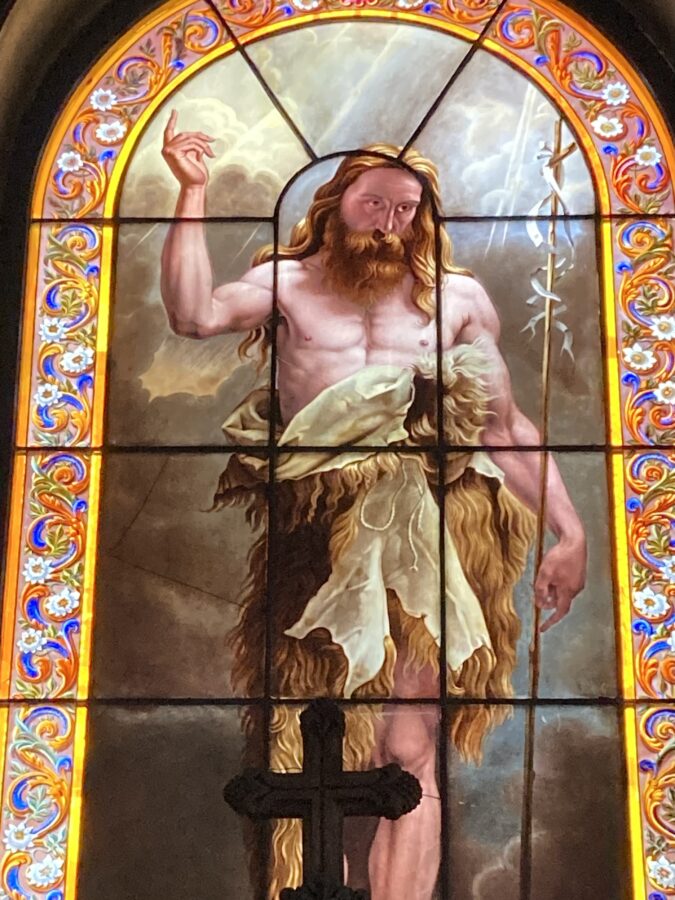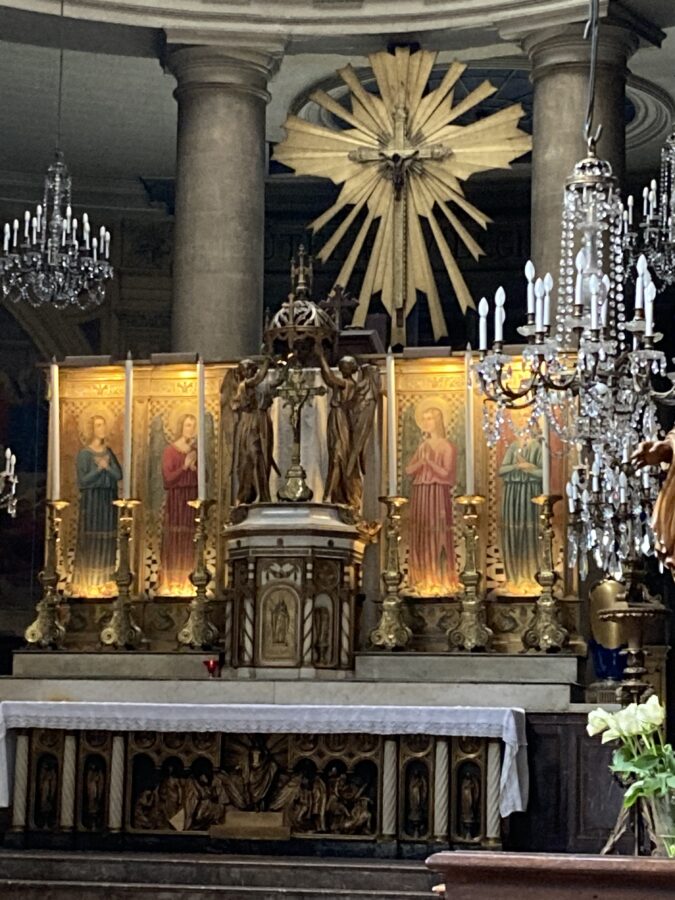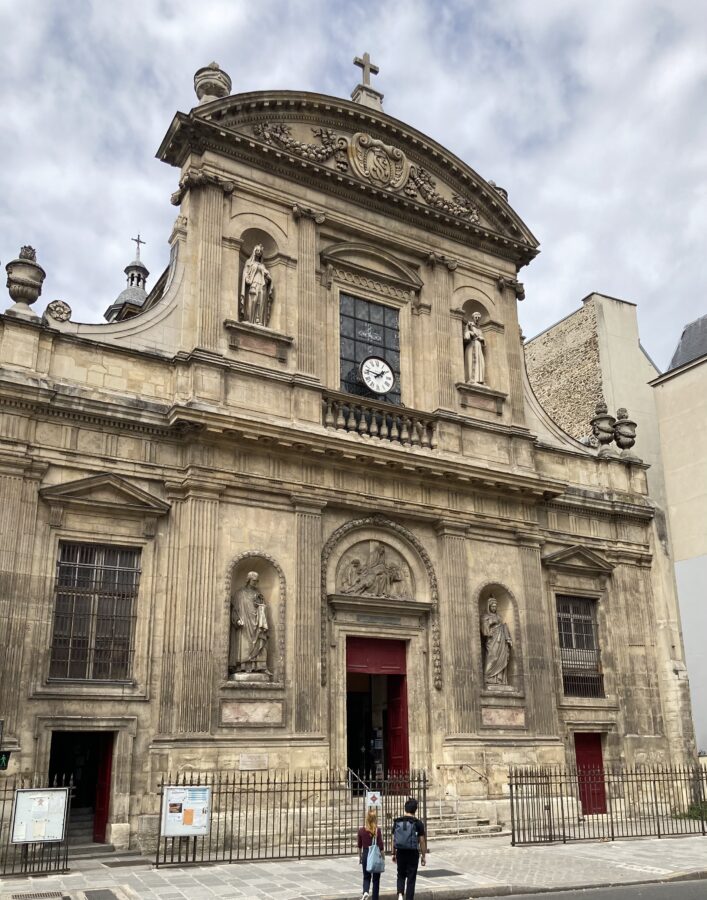 This was the start of rue de Temple and we walked the entire length of the street all the way to Rue de Rivoli. It began very quietly with almost no one around and all shops closed, many abandoned with street repair and construction everywhere.  We ended up in the very vibrant, active area behind the BHV, the big department store in the Marais. It clarified clearly how the area we are in differs from what we are accustomed to as we saw it slowly emerge in front of our eyes. We have certainly learned some new subway routes and how things are connected. Line 1 has always been our thoroughfare but we're expanding our knowledge.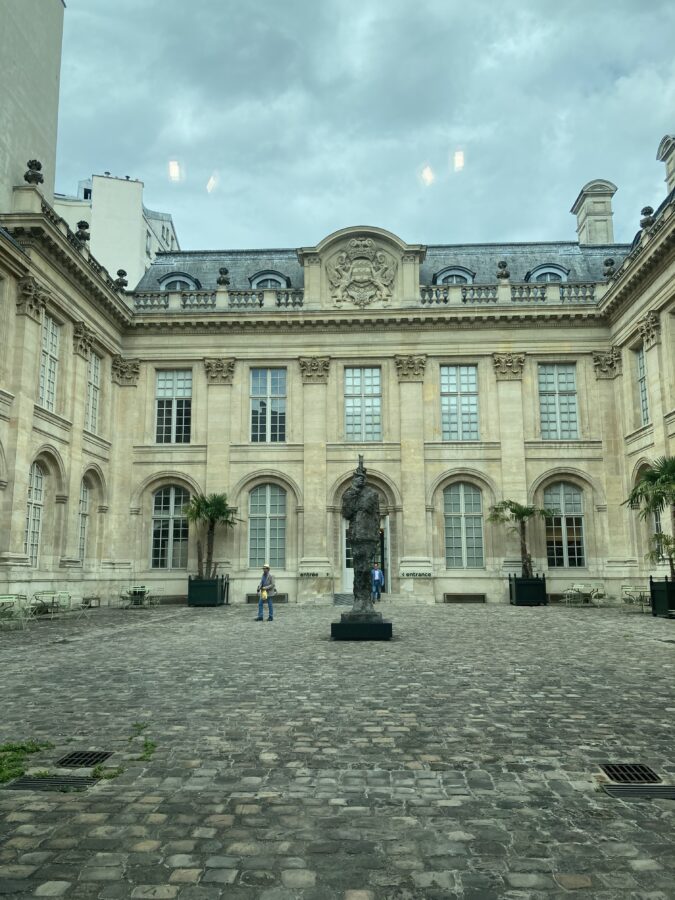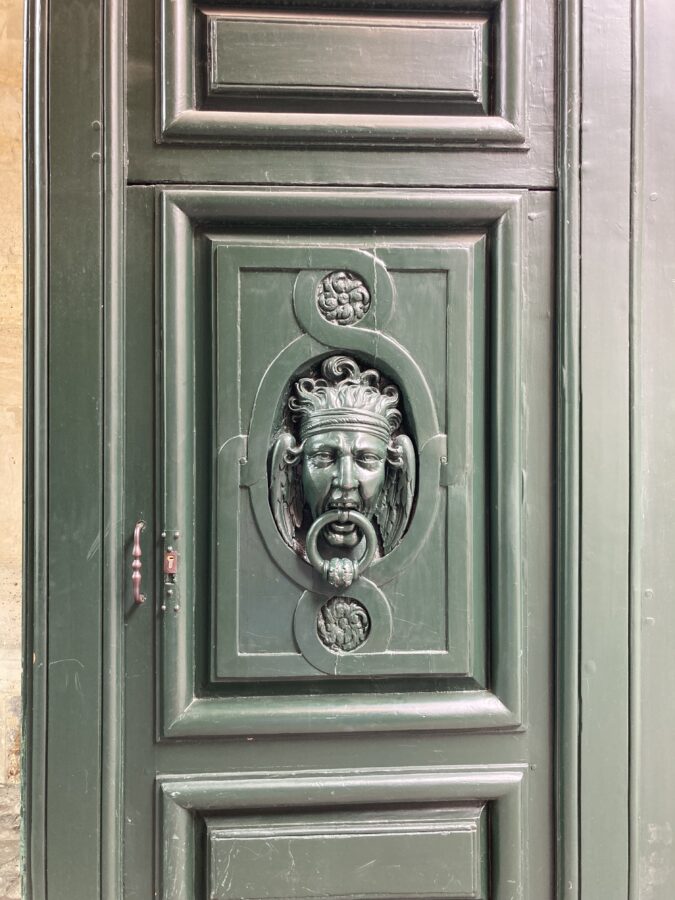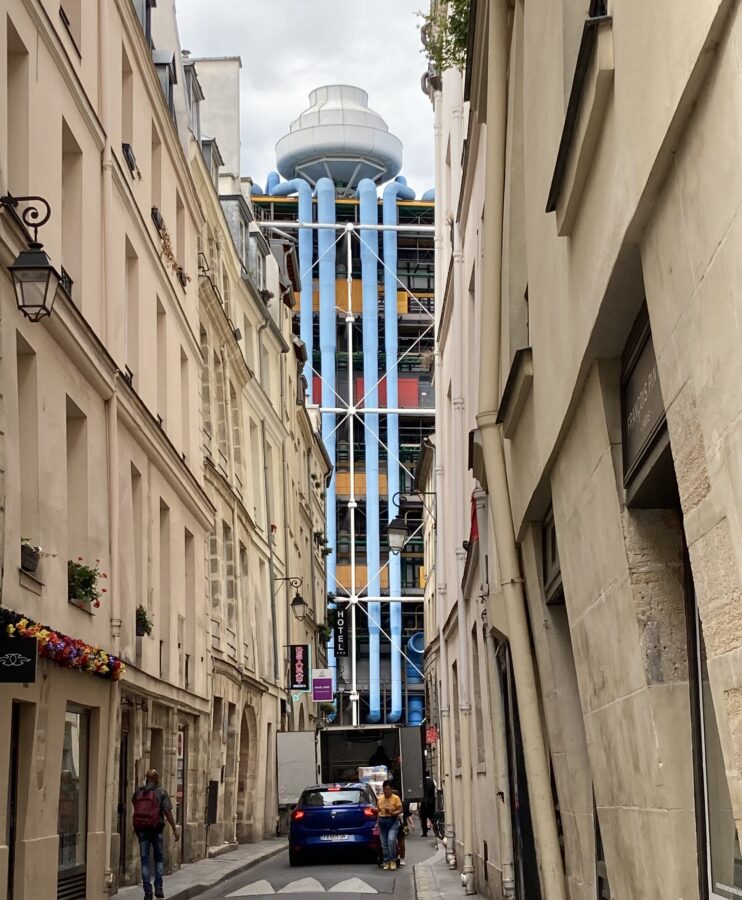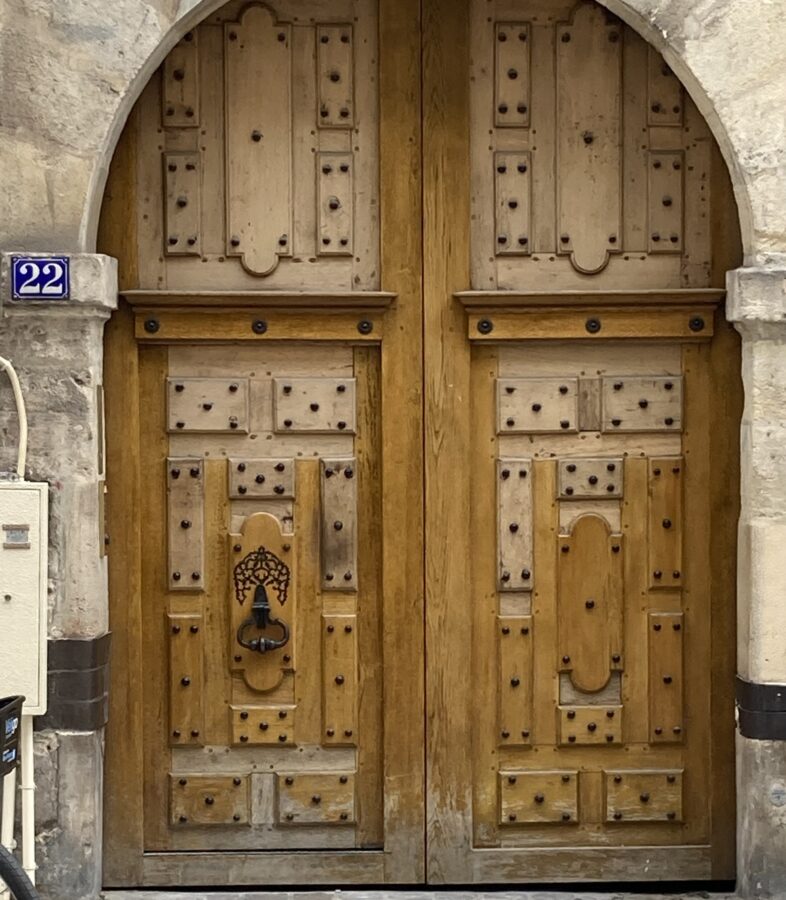 So, not a bad stroll on a nice day. Thanks for joining us! And here's some unique Café chairs from the day.
À bientôt
L & B