Bonjour,
Yesterday, the dogs seemed to be everywhere we went both outside and inside cafés. It was truly amazing, and I was able to snap some great photos. Some of you have commented that you've already picked your favorite doggie, but you better hold off on that!  Just saying…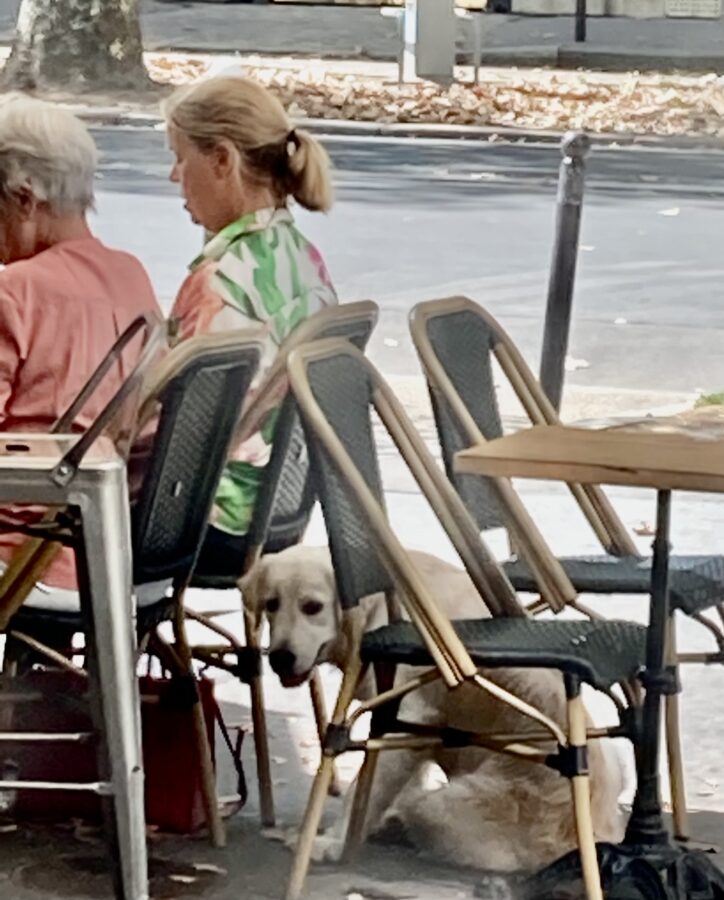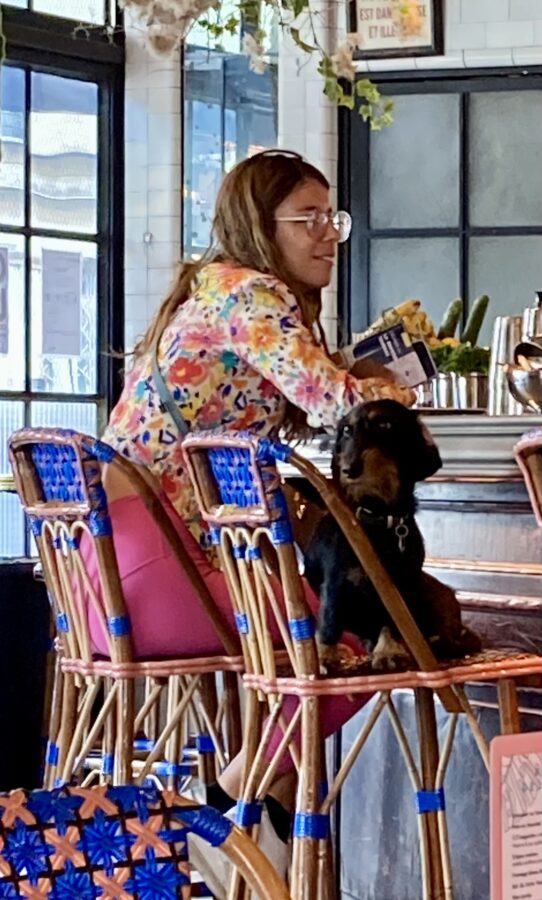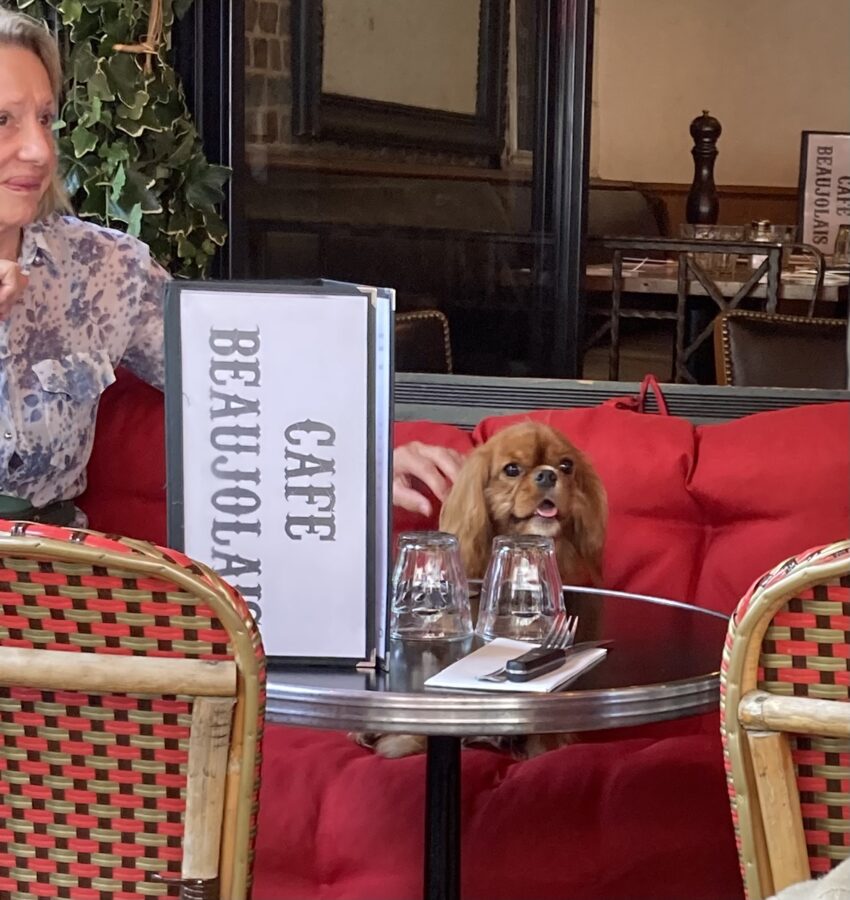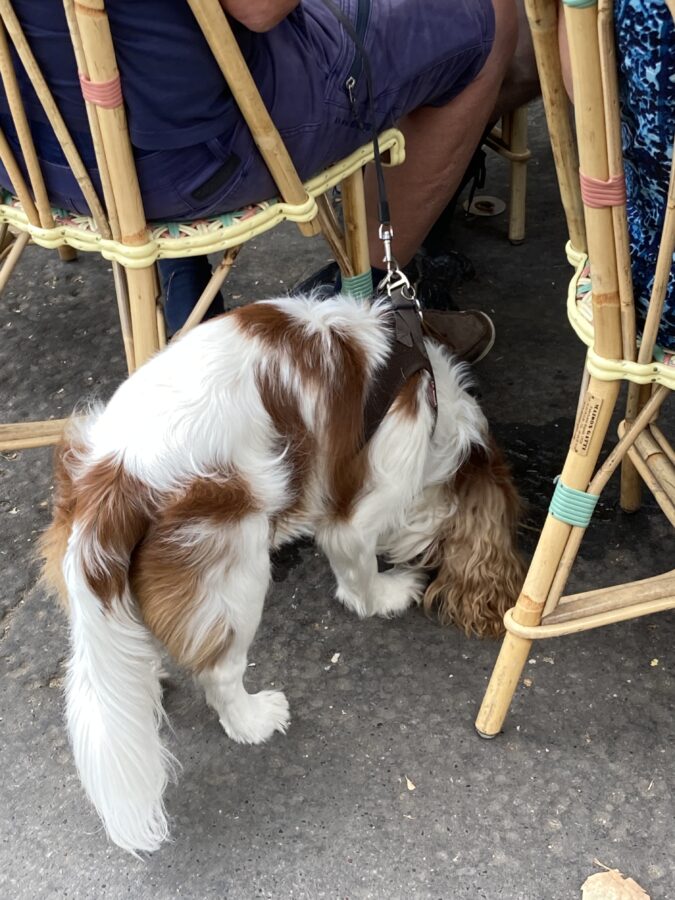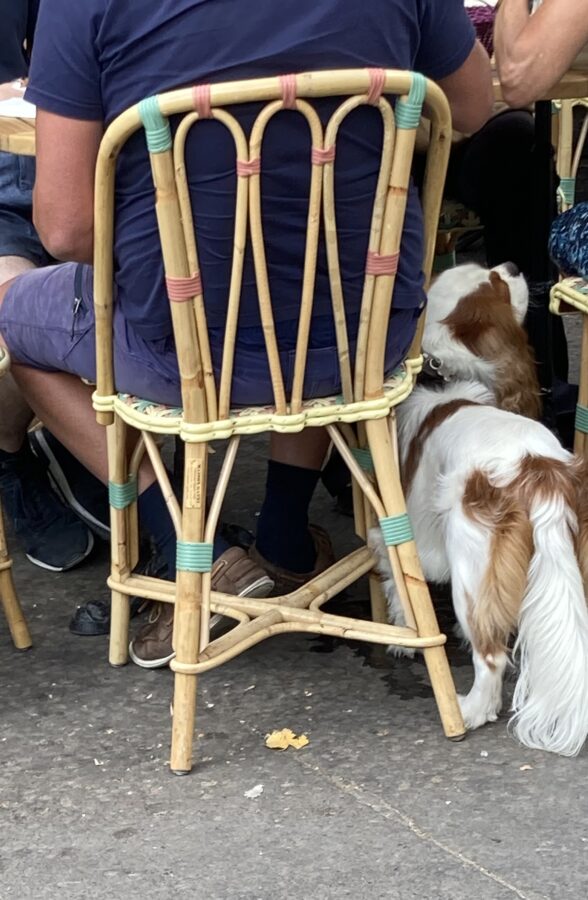 And since we're on animals, we caught the mounted police issuing a ticket to a wayward car along the river…a sight we've never seen before!  That road has been closed for years!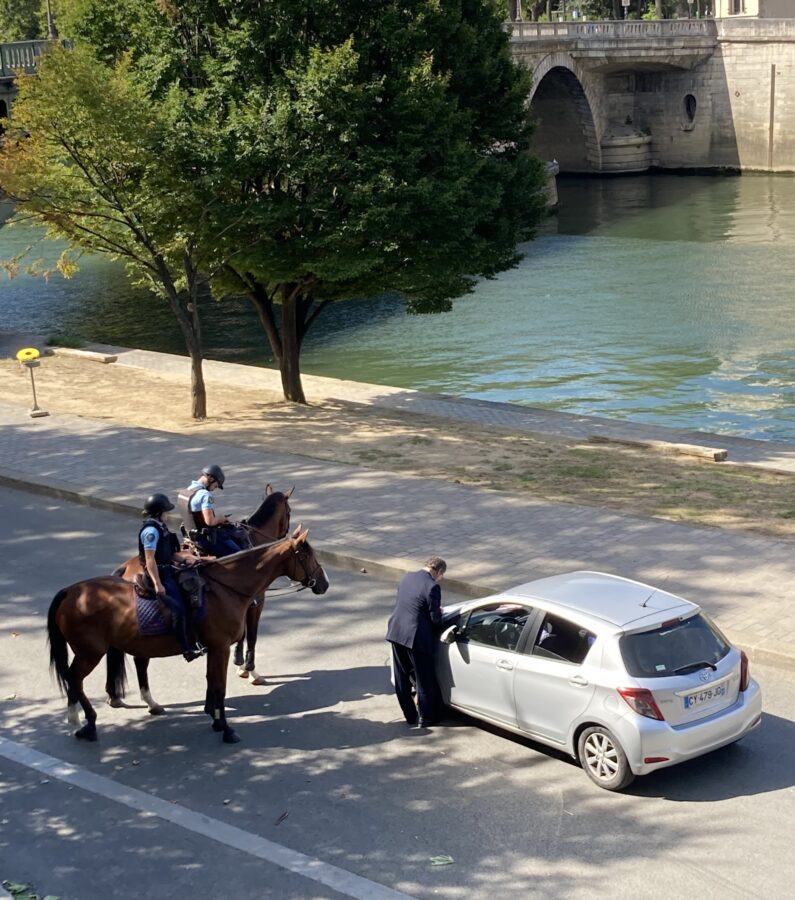 After a breakfast with friends, we spent most of the day on a reconnaissance mission for upcoming company in early September…finding their hotel, checking bus routes, metro connections, and the best ways of moving from one place to another. They are with us for only 2 1/2 days so it pays to be efficient. I think we have it all figured out but of course, weather can be the big spoiler as it seems to clog up everything, especially the buses. Many of you know Cindi and Dave Branham and they will be here finishing out a cruise on September 1, 2, and 3.
By the way, I forgot one significant bit of cultural idiosyncrasy in Sunday's post. The rule in Paris is "DON'T MOVE THE CAFE CHAIRS!!!!" If you do, prepare to be reprimanded, sometimes harshly. Why? I wish I knew, but it is one of those touchy points to remember. We've been screamed at before and saw it again yesterday at the Voulez Vous Cafe. A French lady walked over to another table and picked up an extra chair for her party of three. After she had  re-positioned it at her table and sat down in it, the waiter came with a stool and firmly made her relinquish the chair for the stool. When we tell you not to move the café chairs, we mean it, as silly as that might sound. Charles & Judy Gattis can bear witness to this oddity…ha!
For the first time in 18 years, we are enjoying the dollar and the euro on basically a 1 to 1 basis! I remember the first year we were here we had to spend $1.50 for every euro. It was a killer. Yesterday, Bernie got 300 euros and it cost him $3.36! This morning the euro is at 99 cents to the dollar!
Here's a few interesting cafe chairs from yesterday over near the Eiffel Tower.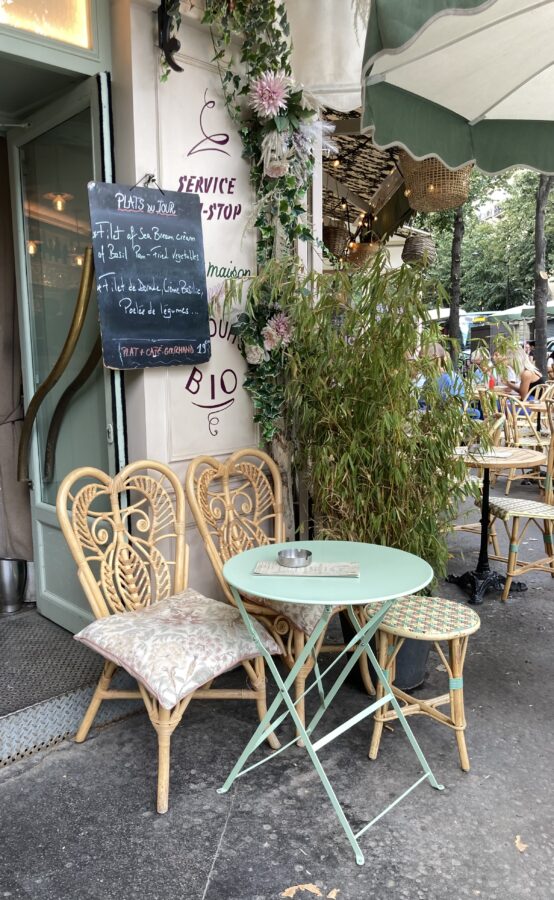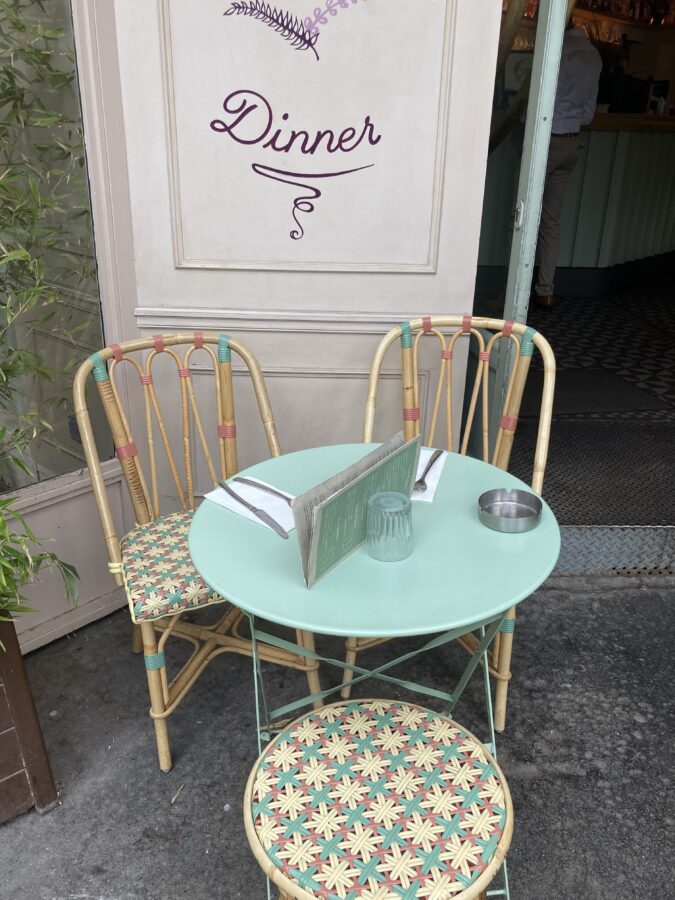 It was a beautiful day, weather-wise, but seems these delightful cooler temps are going to be short-lived.
Have a great day!
L & B