Bonjour mes amis,
Yesterday, Bernie's phone rang around 8:40. I answered. It was Sharon who said, "Hey buddy, we're sitting at Miss Manon having coffee. We've already been to the ATM and stored our bags at the hotel."  Yikes! Bernie had just jumped into the shower expecting to leave our apartment about 9:30 for a prearranged 10am rendezvous. So….we hustled as fast as we could to reach our guests, Sharon and Johnny Tyson, who had arrived super early. We hated that we weren't there to say "Bienvenue à Paris" but such is life.
We had a great first day, though in Johnny's words, "he was a bit foggy."  We understand. After a cool start to the Sunday morning, it got blazingly warm throughout the day. They insisted on walking to our apartment which was fine with us and found it to be what it is, a lovely palatial place. We stayed in this new neighborhood for a bite of lunch, showed them La Place de la Republique, then took them over to the Hotel Caron near our old apartment by 2pm to a wonderfully air-conditioned room which was ready. They took a break for the rest of the afternoon to get settled and refresh.
We went for an early dinner across the river, showed them Eglise St. Paul/St. Louis, La Place des Vosges, the old Paris wall, the beach and the construction work on Notre Dame. I feel quite sure they fell into bed and hopefully had a good night's rest. What we would give for that cool air.
Enjoy our day in pictures which included some new café chairs, street art, and lots of dogs in cafés. Sunday is a good time to find them.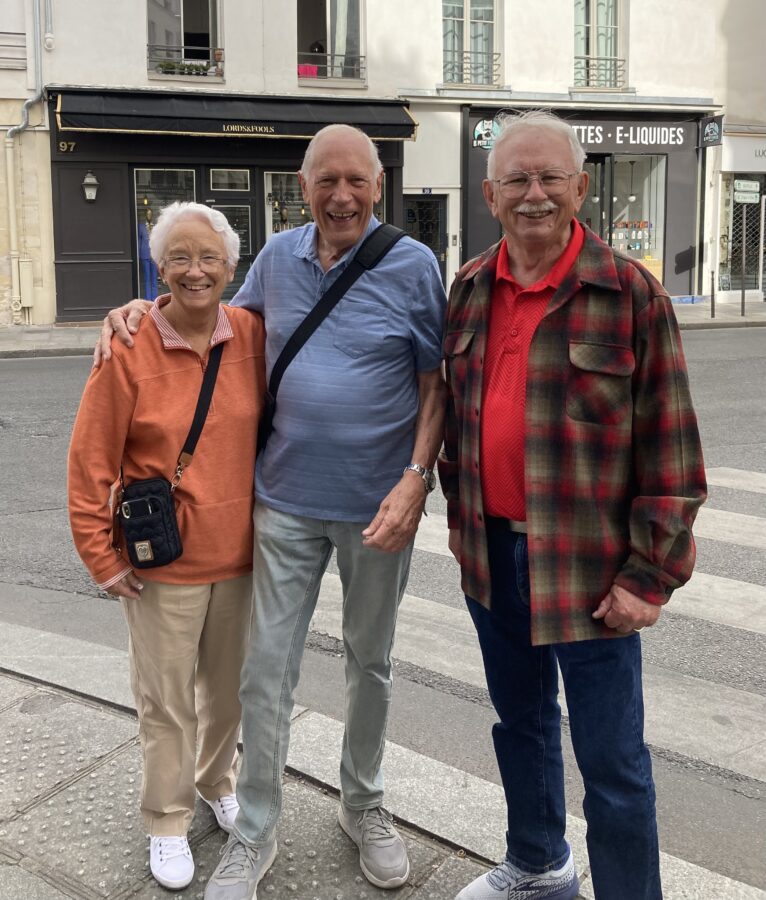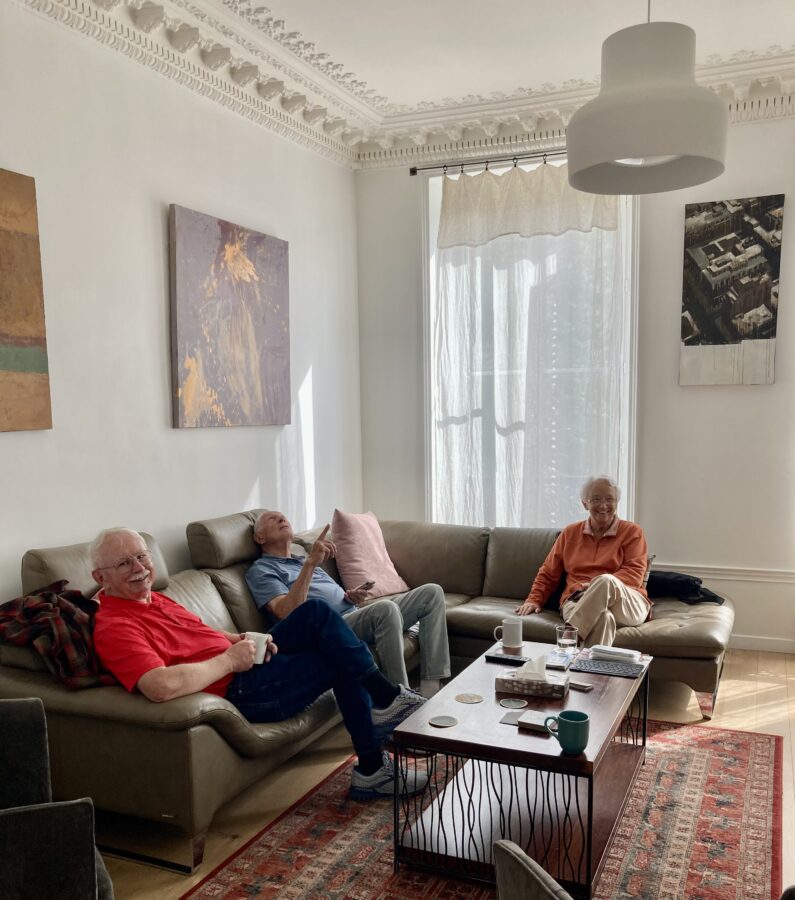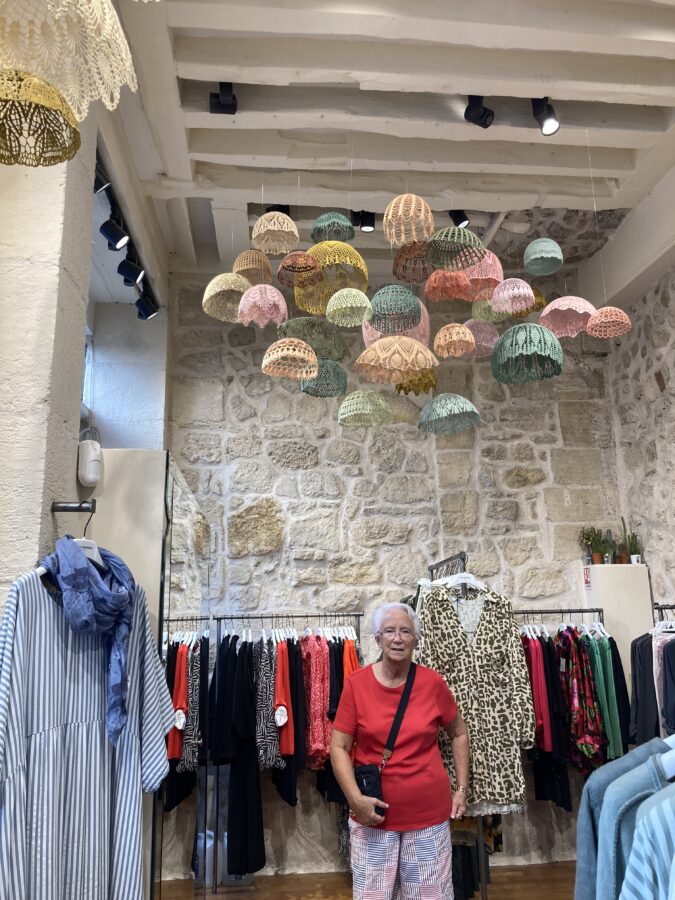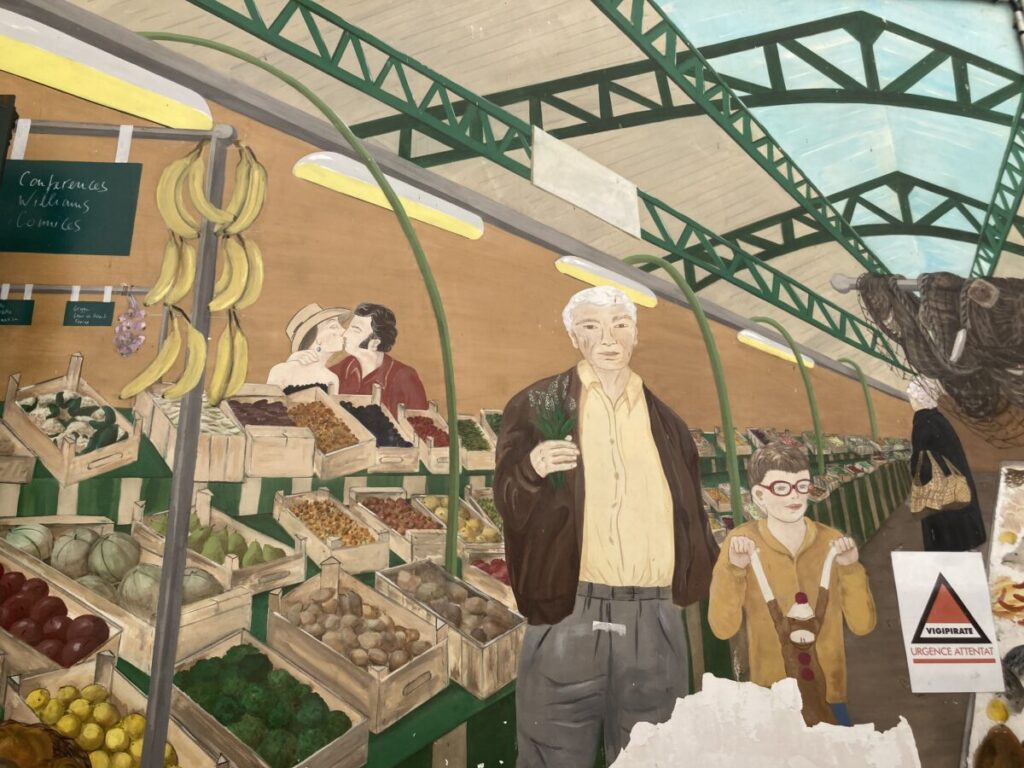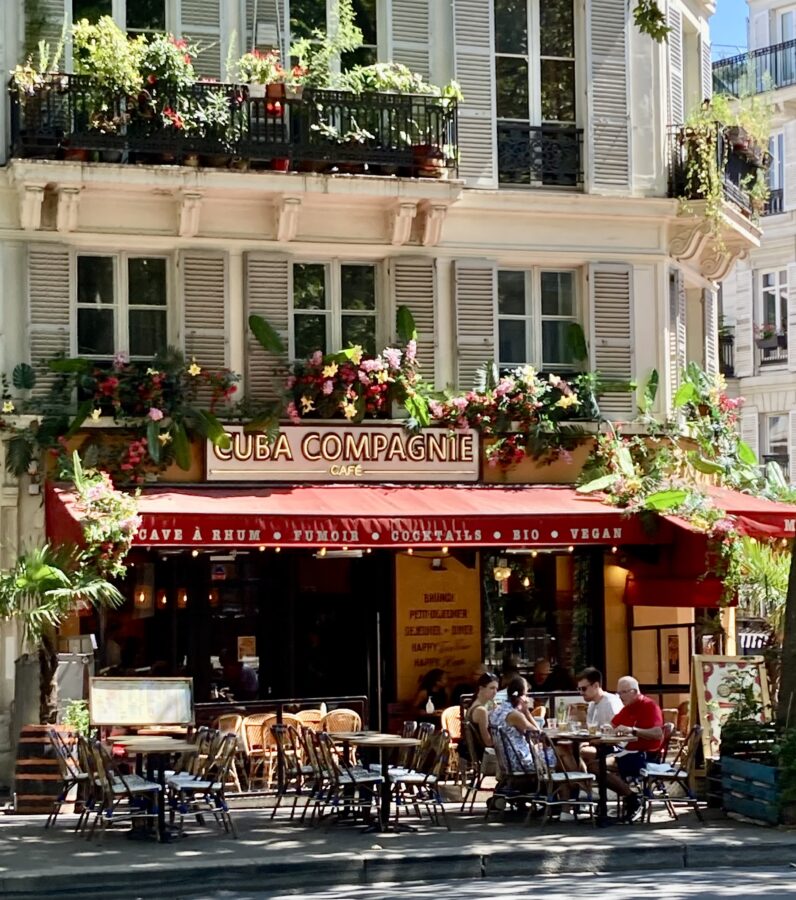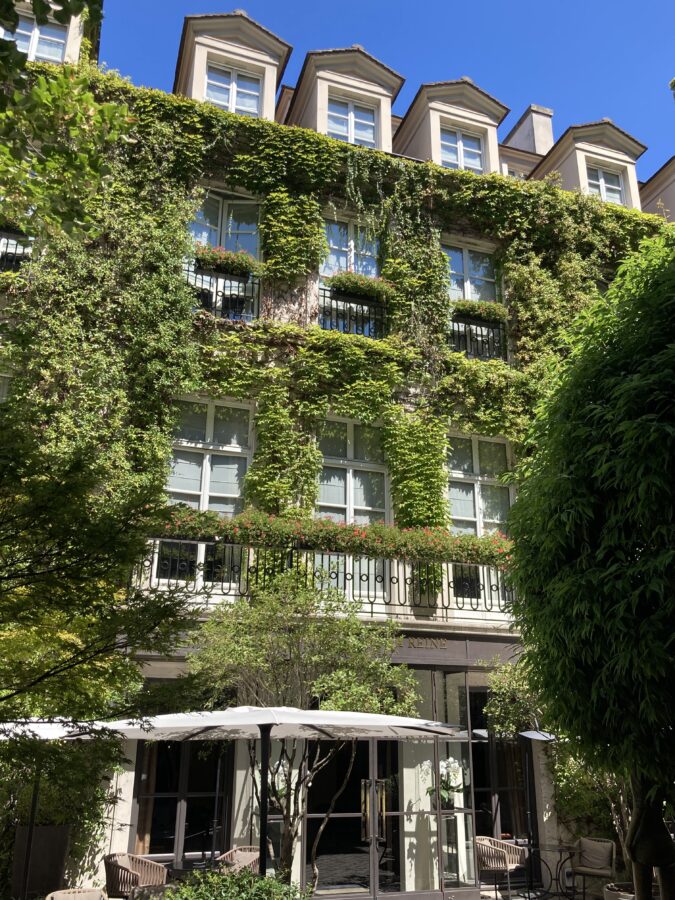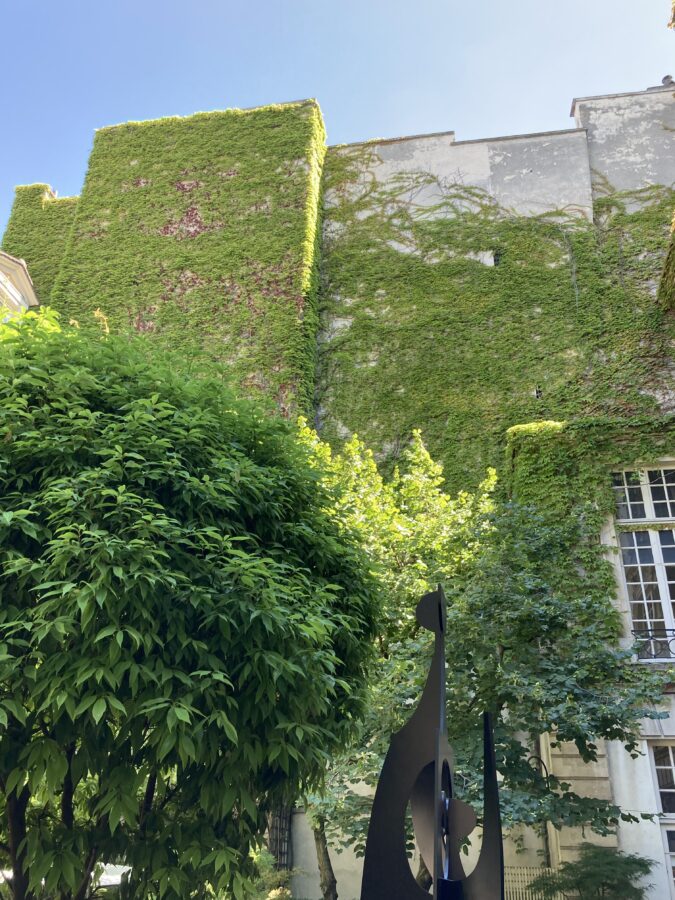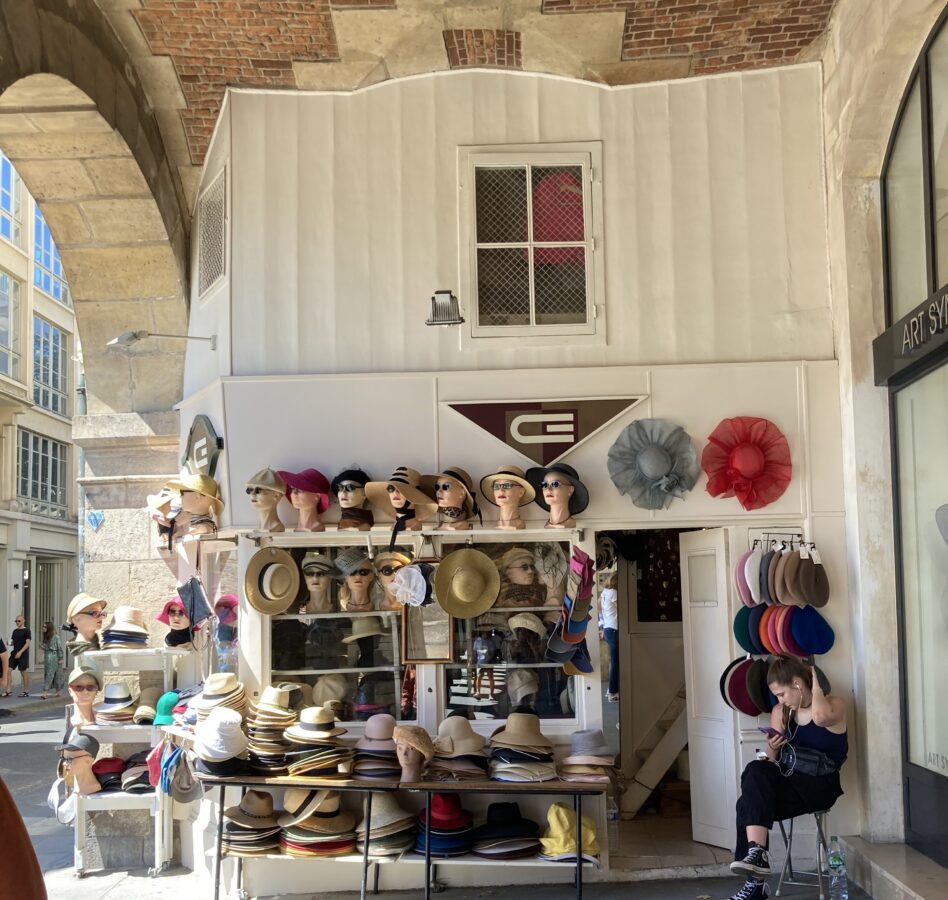 Bernie's goal is to go at a slower pace, if possible, and have plenty of time for relaxation, enjoyment and wine, wine, wine. The first part is hard to do in Paris but not the second!
Because we have to keep air flowing through the apartment, we leave windows open and fans on all night. I'm being eaten alive by something, most likely little black gnats. Any advice from anyone??
À toute à l'heure
L & B