Bonjour mes amis,
The question I have been asked by many of you is, "Are you all okay in Paris?"
This seems to be driven by extreme media reports coming out of Paris about street riots over football, stinky garbage piling up on streets, strikes and other manifestations over labor disputes, dysfunctional transportation, etc. I know that bits and pieces of this are happening around the city, but honestly, we have been unaffected by any of it. Our Marais area has been life as usual for us. The flooding was very visible along the Seine which I have shared with you in photos, but all of the other has not been a part of our experience. We do see a presence of armed security walking the streets, but we noticed that last year to the same degree.
Having said that, there is a subtle difference to Paris this year which is best described as a subdued, dull pall over the city.  The ambiance is less intense, less vital, maybe just less happy is the best way to describe it. In discussing this, we've decided it's partly a sluggish economy, partly the damnable rain and very unseasonably cool temps, and, of course, partly the hovering sadness over the terrorist attacks earlier this year.  We "feel" it more than we "see" it.
An example of this was yesterday's Féte de la Musique, always held on June 21 around the summer solstice or longest day of the year.  It is a city-wide free day of partying, with music as the theme. It is not a holiday so people still had
to work sliding most of the activity to the evening. The rain held off for the most part but the number of groups performing seemed fewer and the energy seemed less vivacious, though we did get our usual set of pics from around La Place des Vosges which we share here.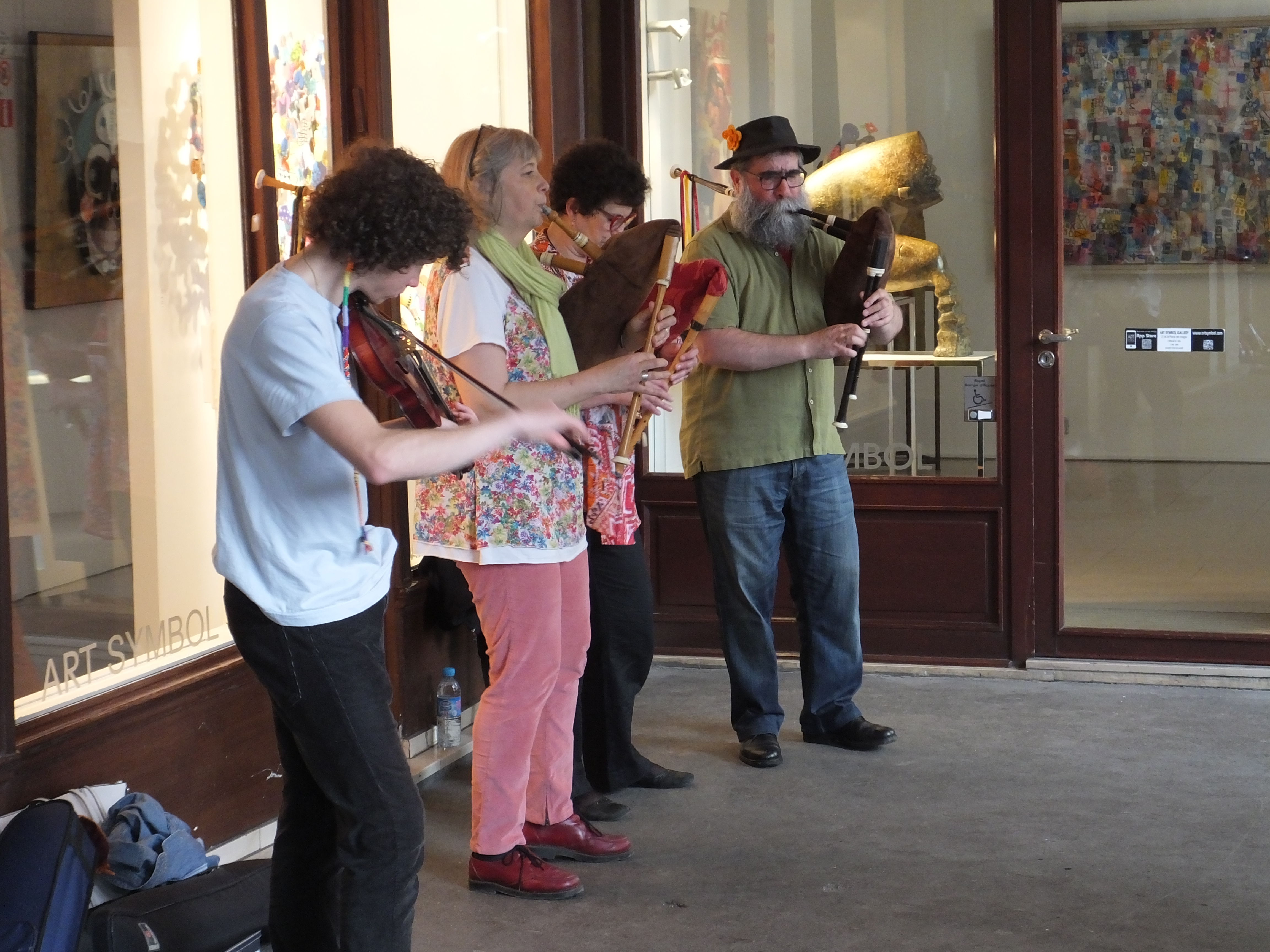 Prior to the festivities, we had a nice dinner at Carette with some amazing salads.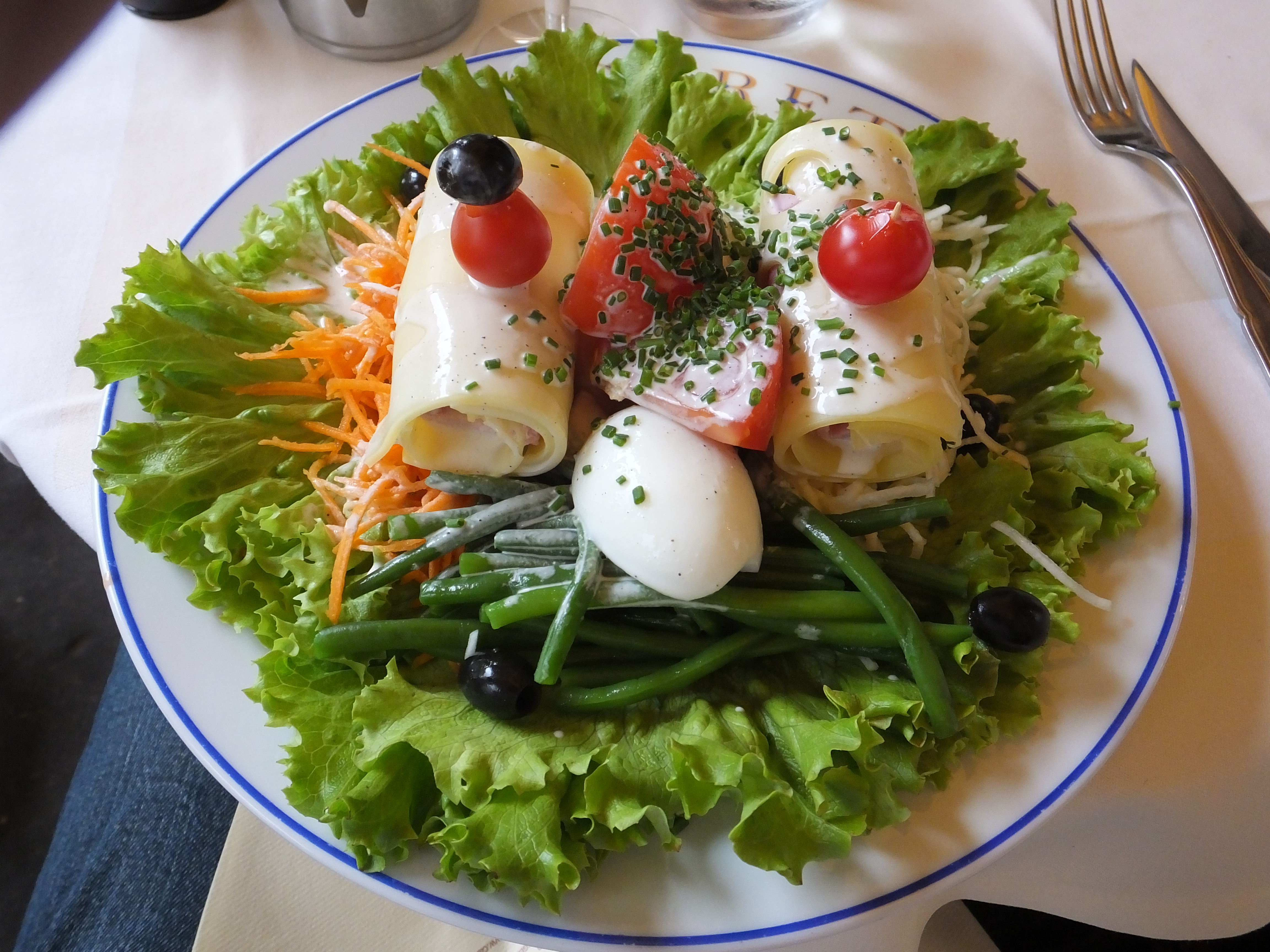 Tonight we meet some new friends for dinner at an Argentinian restaurant called Santa Carne. We promise some pics from that experience. James and Stephen are visiting the majestic cathedral at Chartres today by train. They will be departing Paris on Friday.
Today is supposed to be sunny and 80 degrees and we are SO excited. I have worn only 10% of my wardrobe thus far. The weather and my clothes have been a complete mismatch!
And lastly some new café chairs.
A bientôt
L & B