Bonsoir mes amis,
Sunday is such a special day in Paris. . . easier, quieter, more relaxed with families outside everywhere. Most stores are closed and many restaurants as well.
Our day began with a walk across the river for a special Father's Day lunch with Bernie's son.  We noticed that the Seine has risen at least a foot, maybe more from all the rain. And on our way, we ran across an interesting group holding a peace rally. "Meditate with us one minute for peace."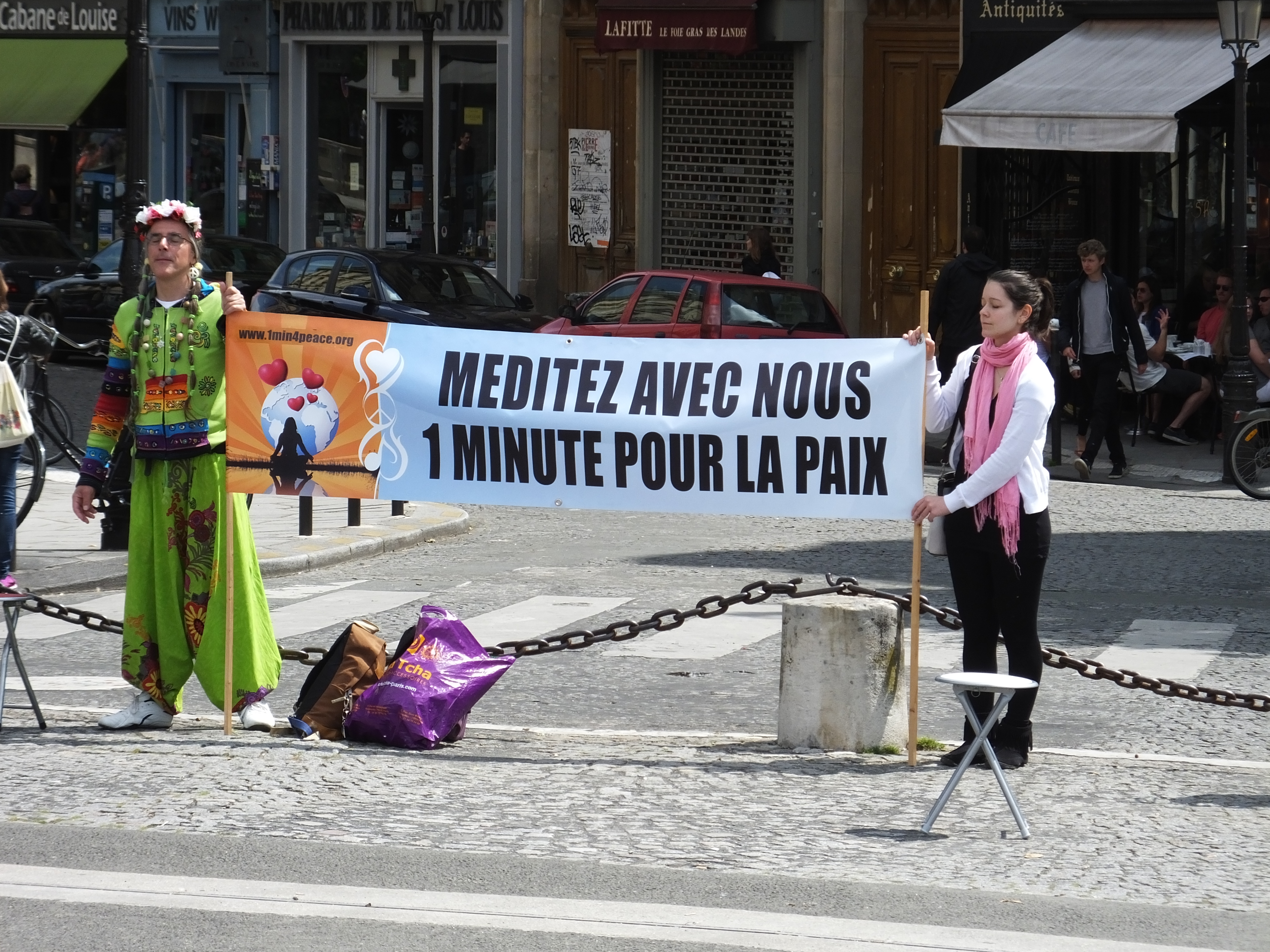 Lunch was at Le Reminet on the left bank, and was Bernie's special surprise for Father's Day.  The restaurant is tiny but well-known; both the food and the presentation were delicious.  Here's some pics for you foodies.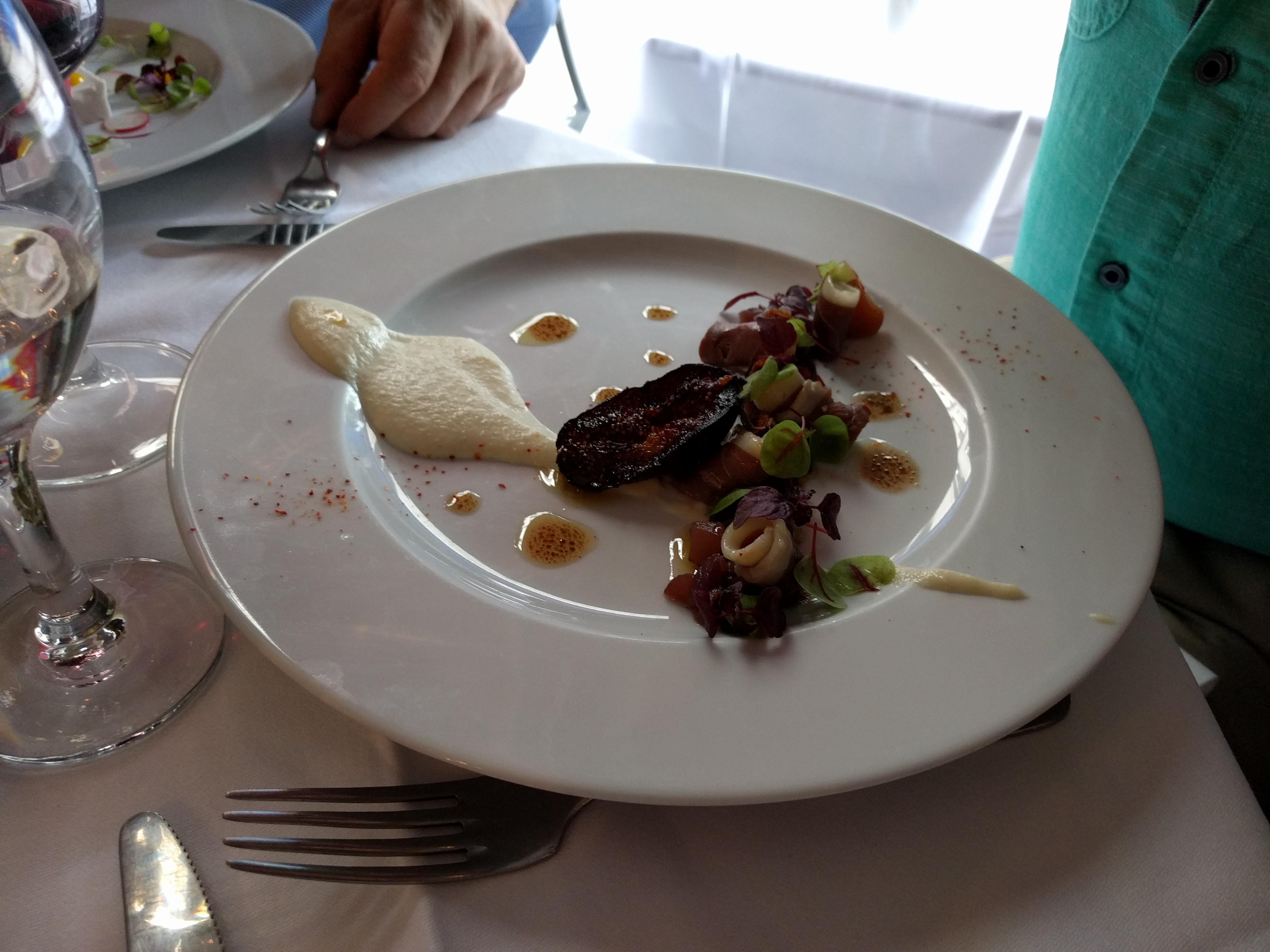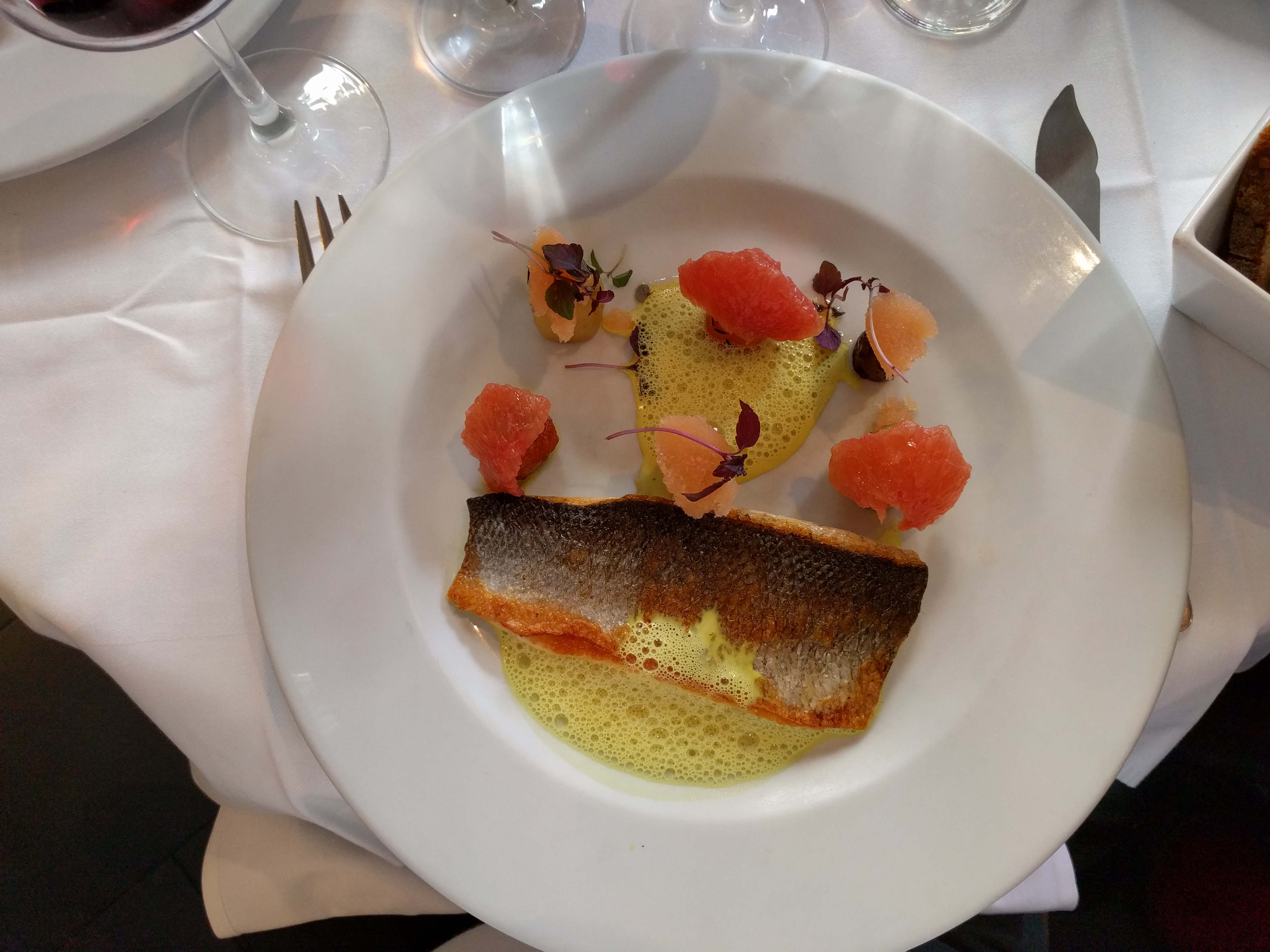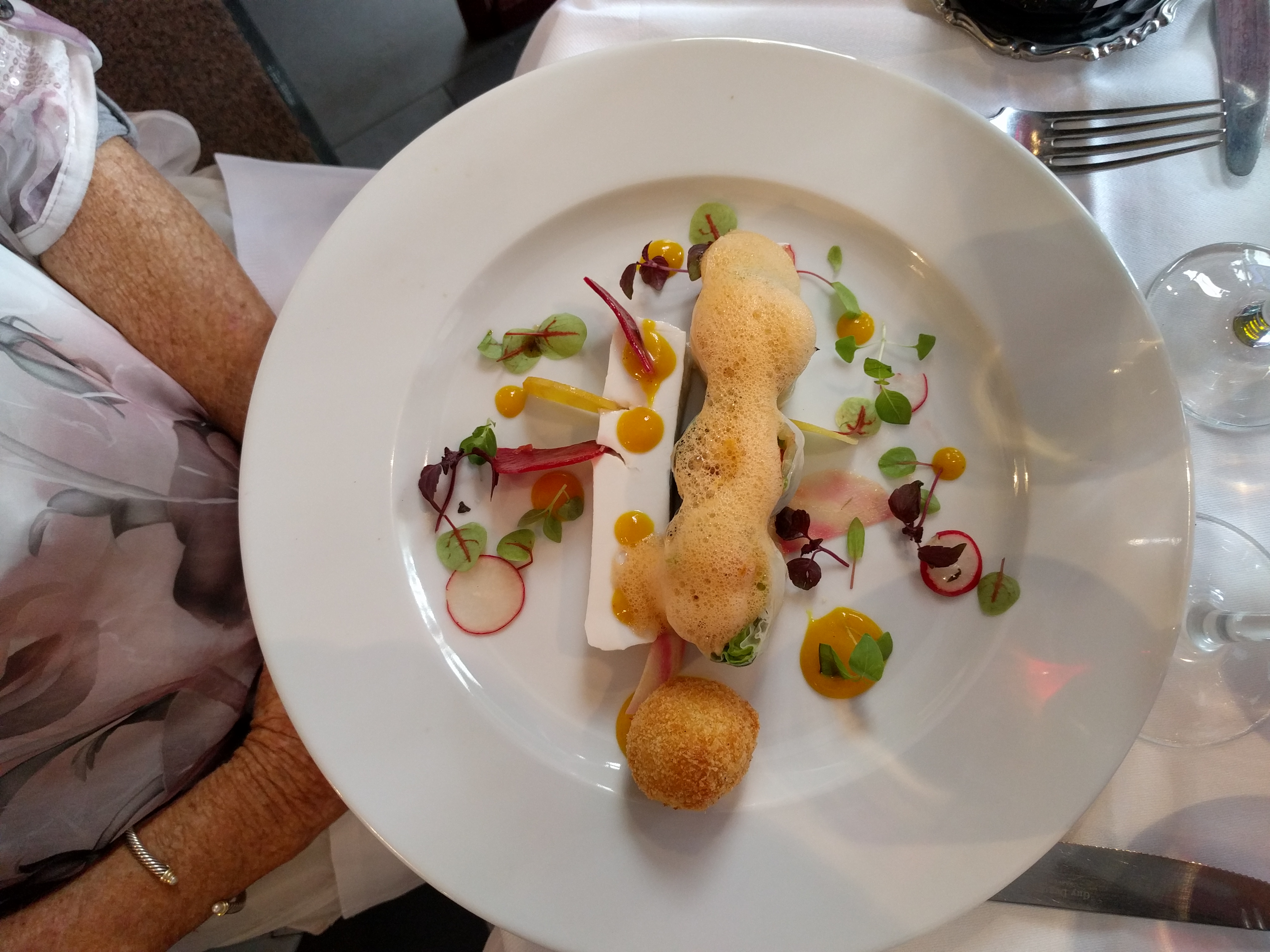 And talk about a happy photo of Bernie, here's one to warm your hearts.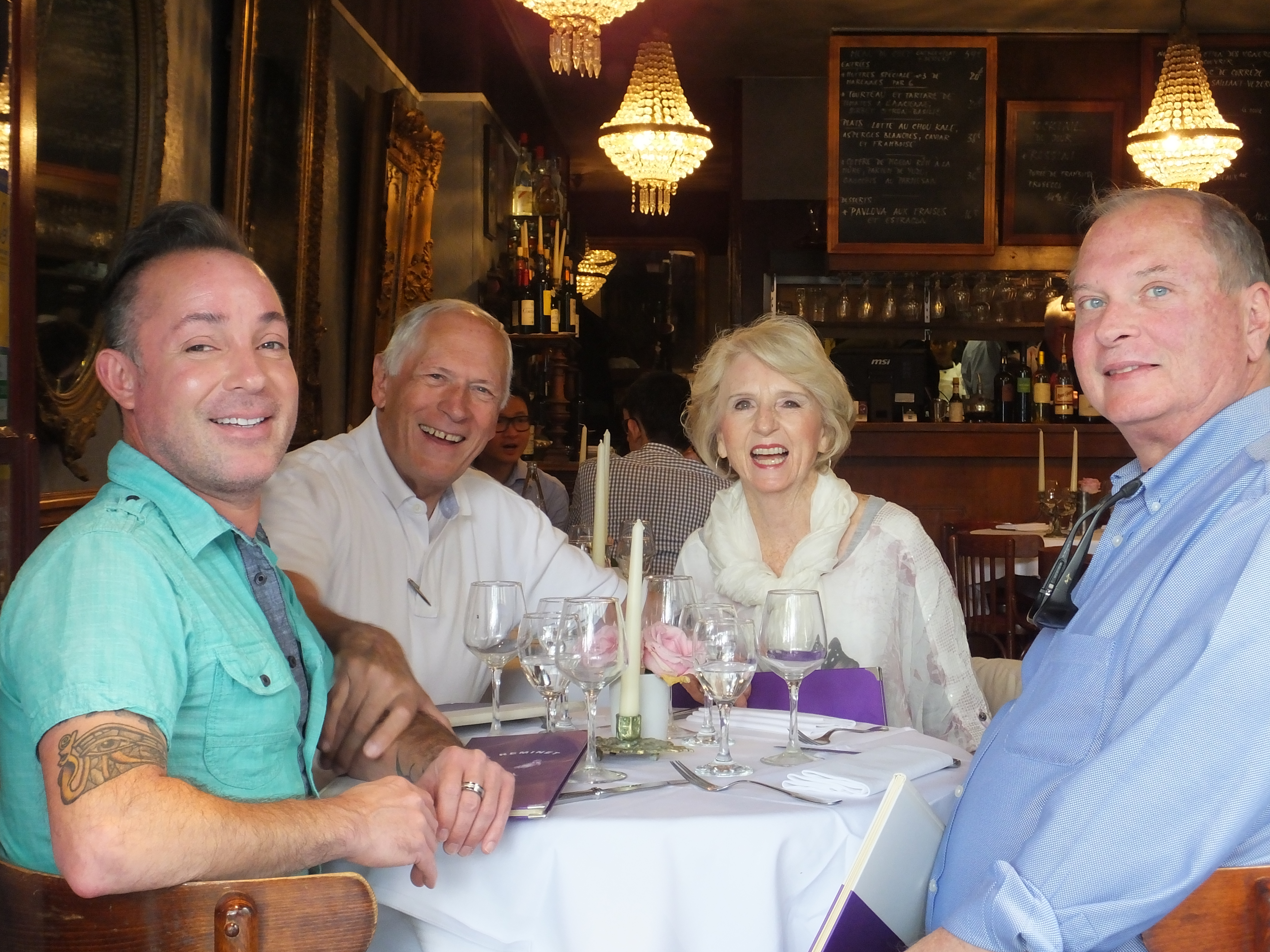 Afterward, we left the boys and headed off to St. Sulpice to see something special, the Jubilé Miséricorde or the Jubliee of Mercy. This year has been designated by Pope Francis as a year of mercy based on Luke 6:36 – "Be merciful as your Father is merciful." According to Wikipedia, "a misericorde (/ˌmɪzərɪˈkɔːrd/ or /-zɛrɪ-/) was a long, narrow knife, used in medieval times to deliver the death stroke (the mercy stroke, hence the name of the blade, derived from the Latin misericordia, "act of mercy") to a seriously wounded knight. The blade was thin enough so that it could strike through the gaps between armour plates." Inside the church was a specially constructed white portal through which those who have made the pilgrimage of mercy are supposed to pass through.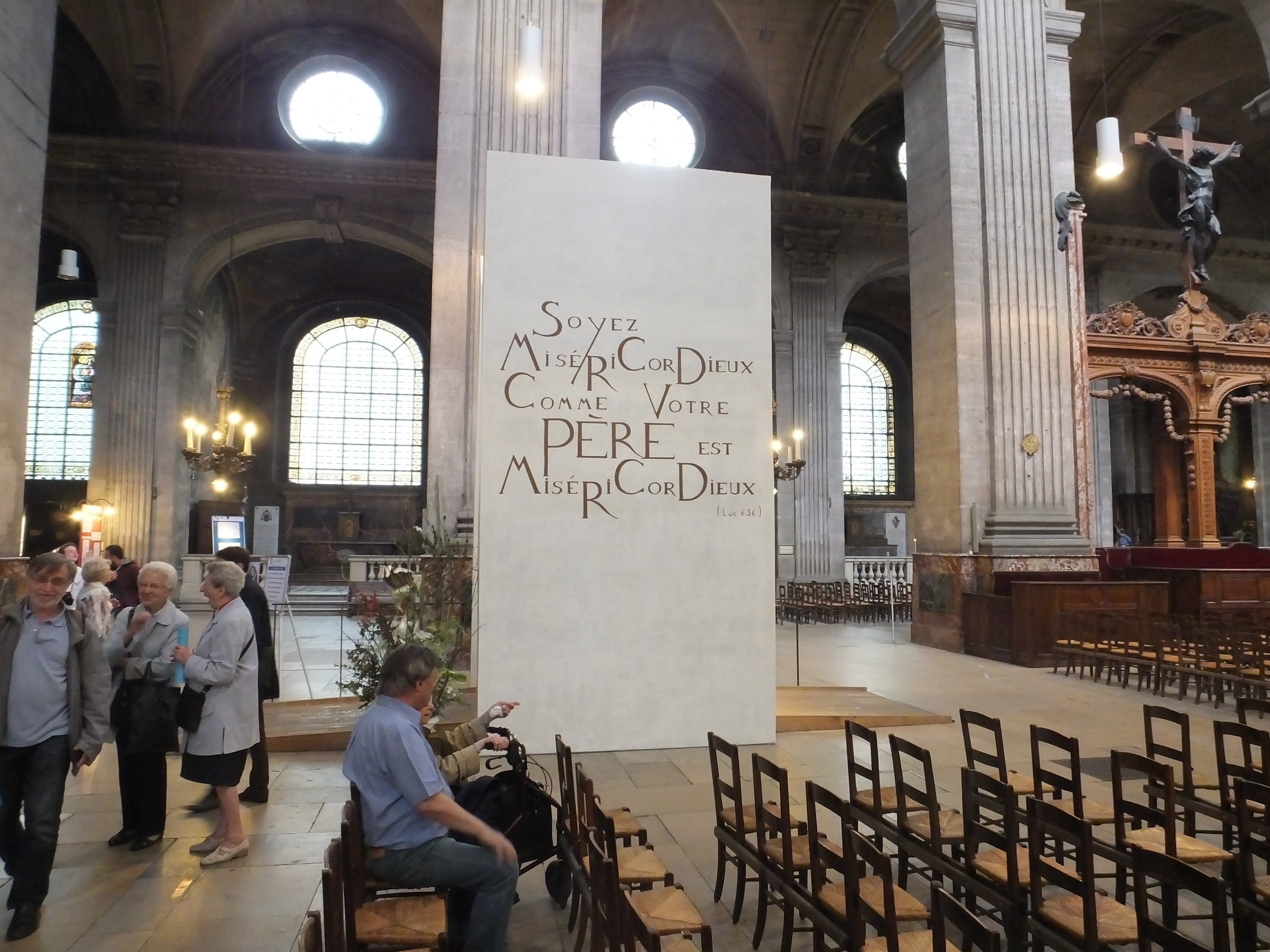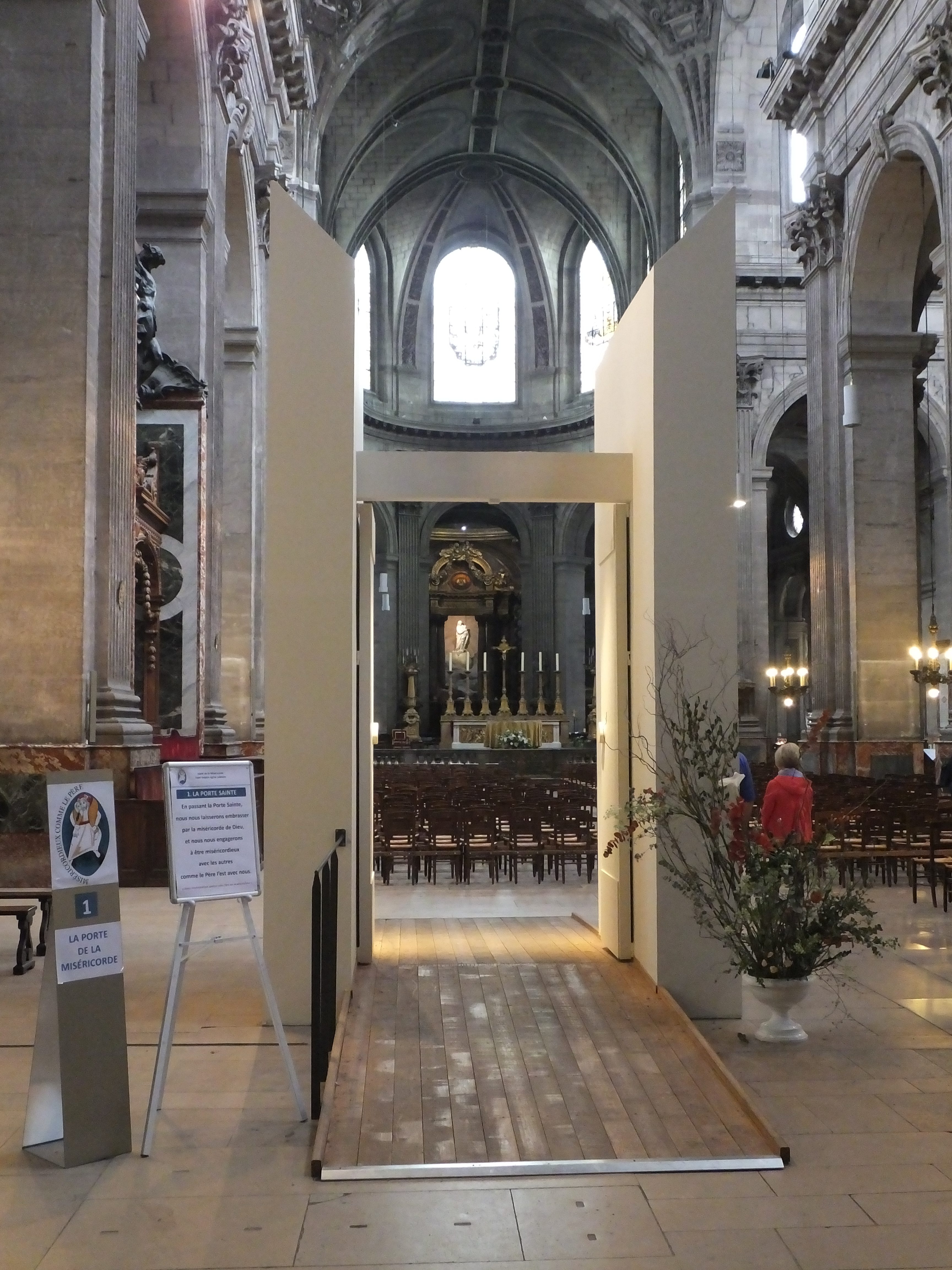 Here are some other pictures of this beautiful cathedral, made famous for its rose line in La Da Vinci Code.
After a trip through an antique fair in the plaza of the church,  we stopped for refreshment at Les Deux Magots, one of the most famous cafes in Paris, a haunt for the likes of Hemingway and Fitzgerald.  A magot, by the way is a fanciful, often grotesque figurine in the Japanese or Chinese style rendered in a seated position. You can find these inside the cafe. Here's some fun photos as we enjoyed our afternoon.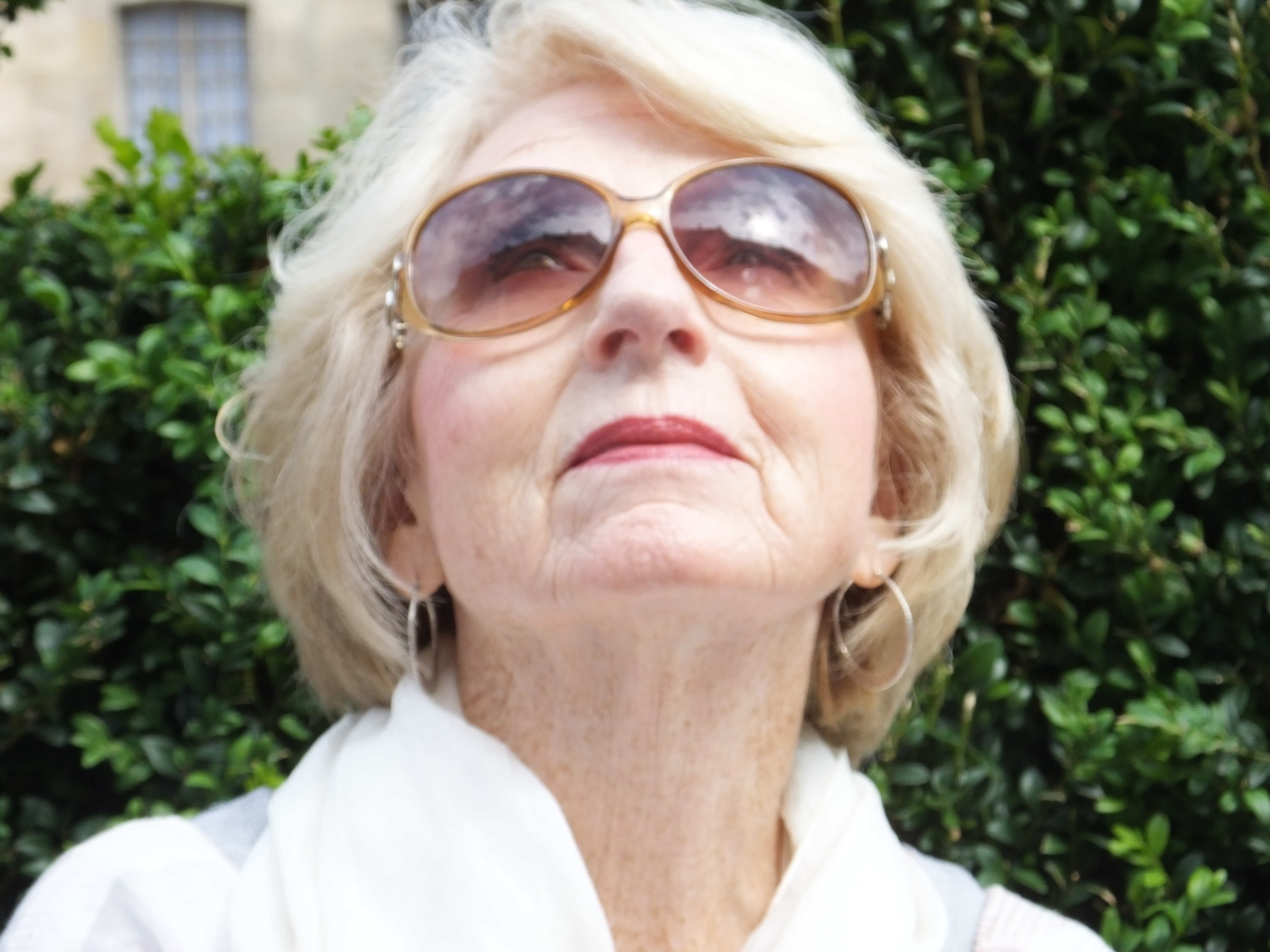 So, that's it. Our wonderful, warm, sunny Sunday in Paris.  Hope yours was as fun.
All the best,
L & B