Dear friends,
Yesterday, the temps were stifling as Natalie and Lisa squeezed all the fun out of their last day. We all bought little $10 dresses, tops and pants, etc. at the market to be as cool as possible. They will most likely disintegrate when washed but they were cool and comfy.
We began by taking the train to Luxembourg Gardens. It was jammed and always an experience. Just going through the station at Chatelet is crazy and finding the right train isn't easy. It was SO hot that it compromised the visit but we took our usual favorite photos. The  trees were droopy from the heat.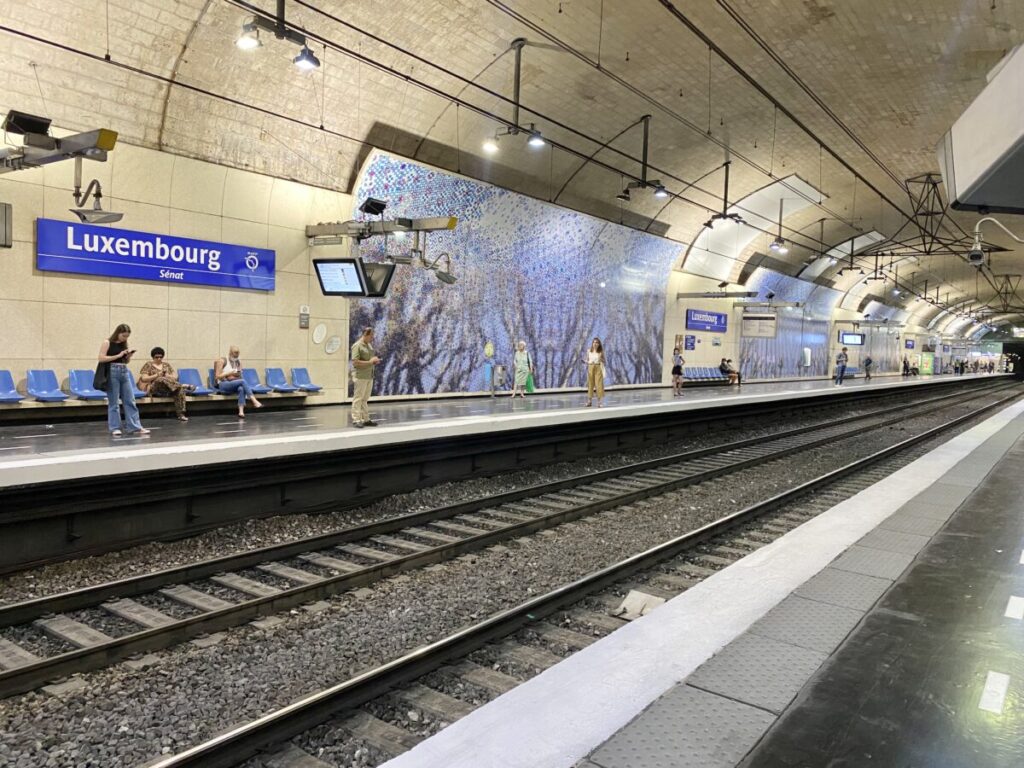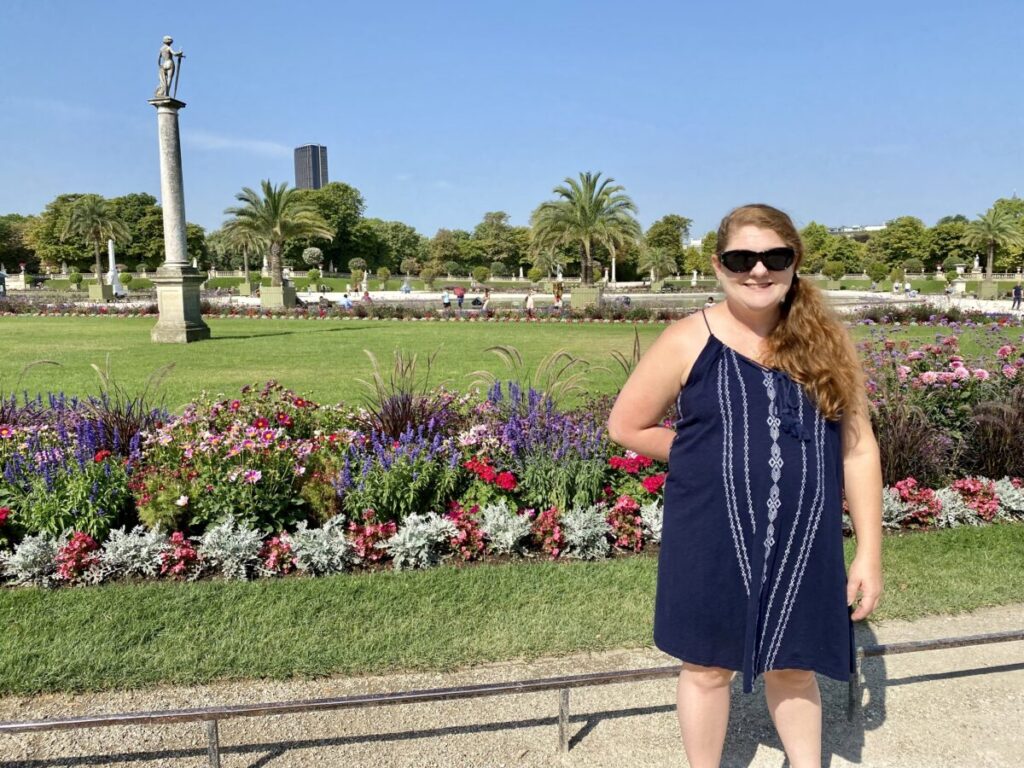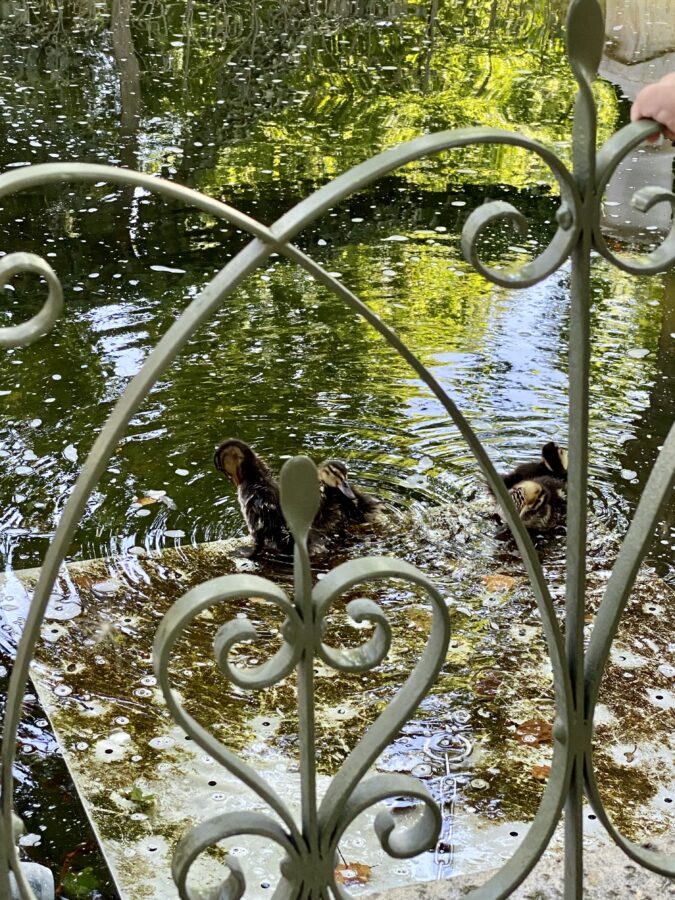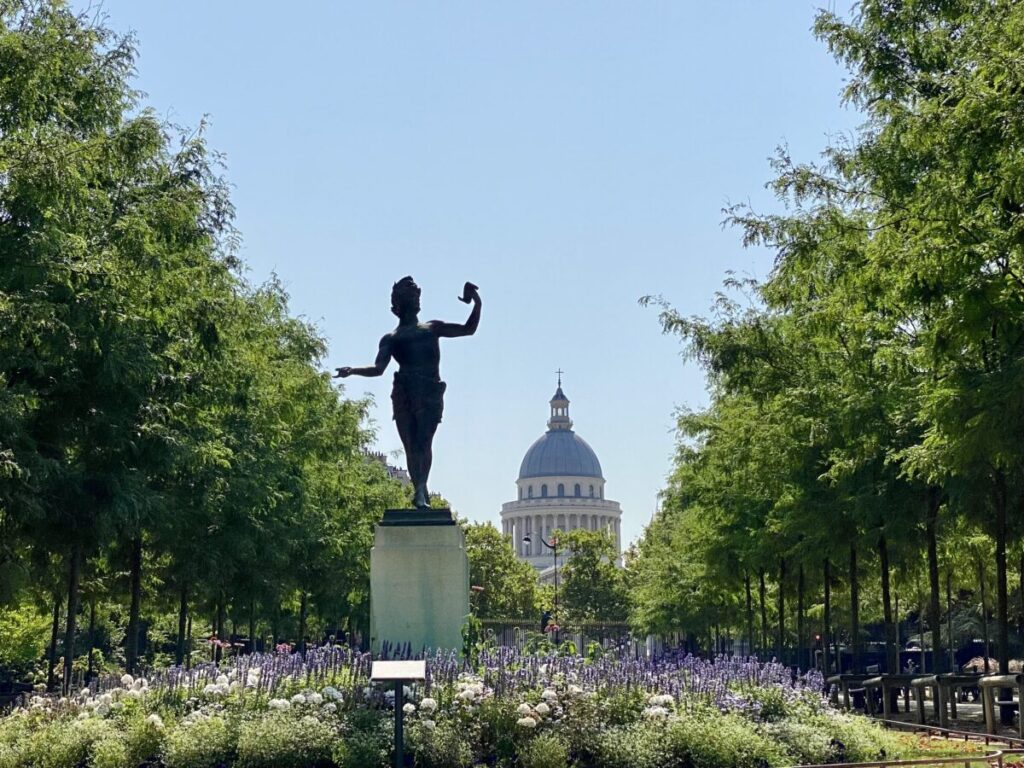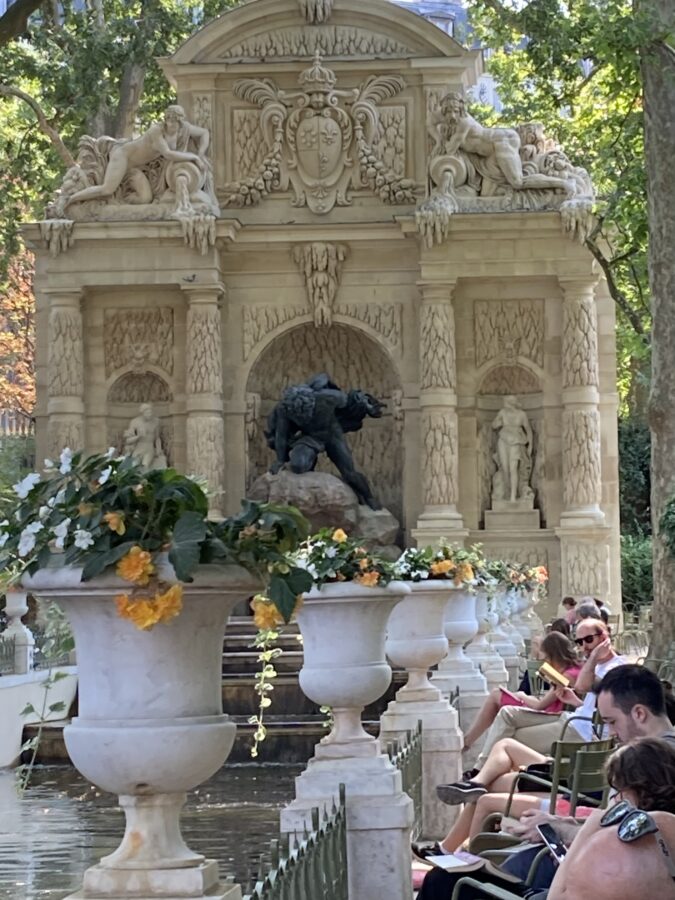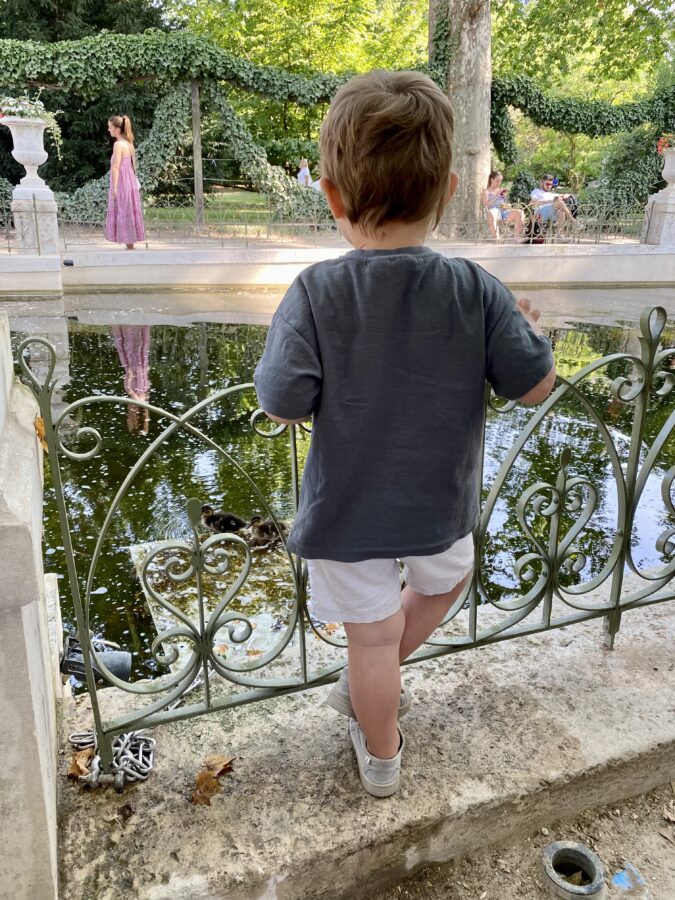 Next stop was the St. Sulpice church and the Rose Line featured in the Da Vinci Code. Not such a big deal anymore. The church is massive and reported to have the best organ in Paris.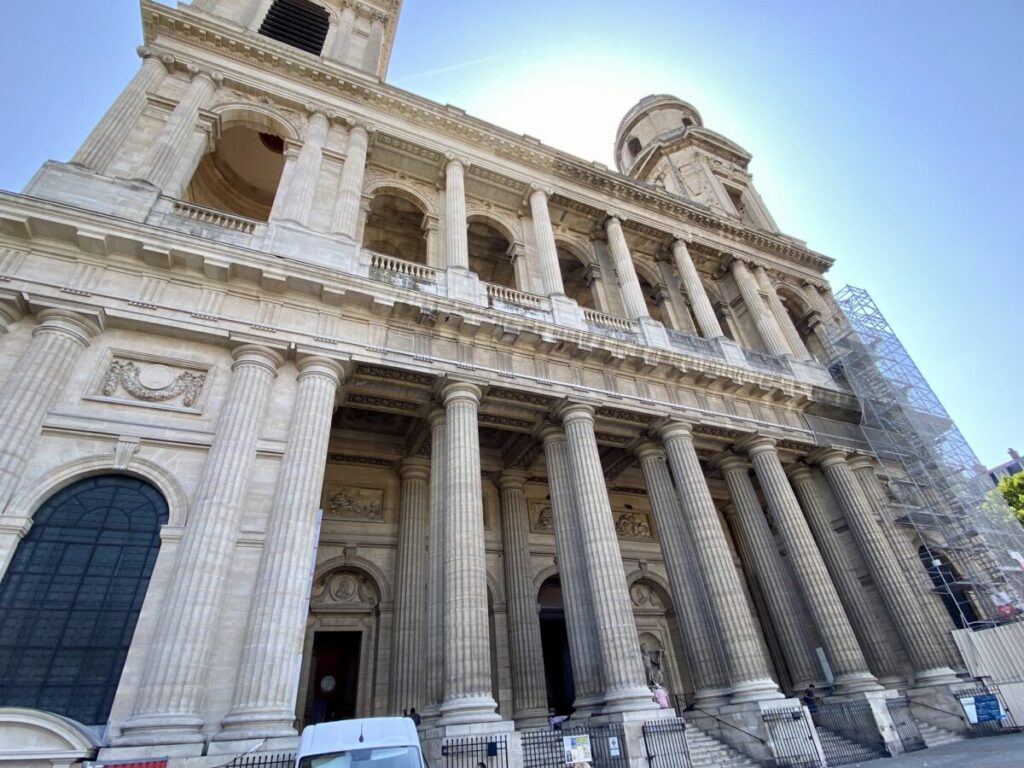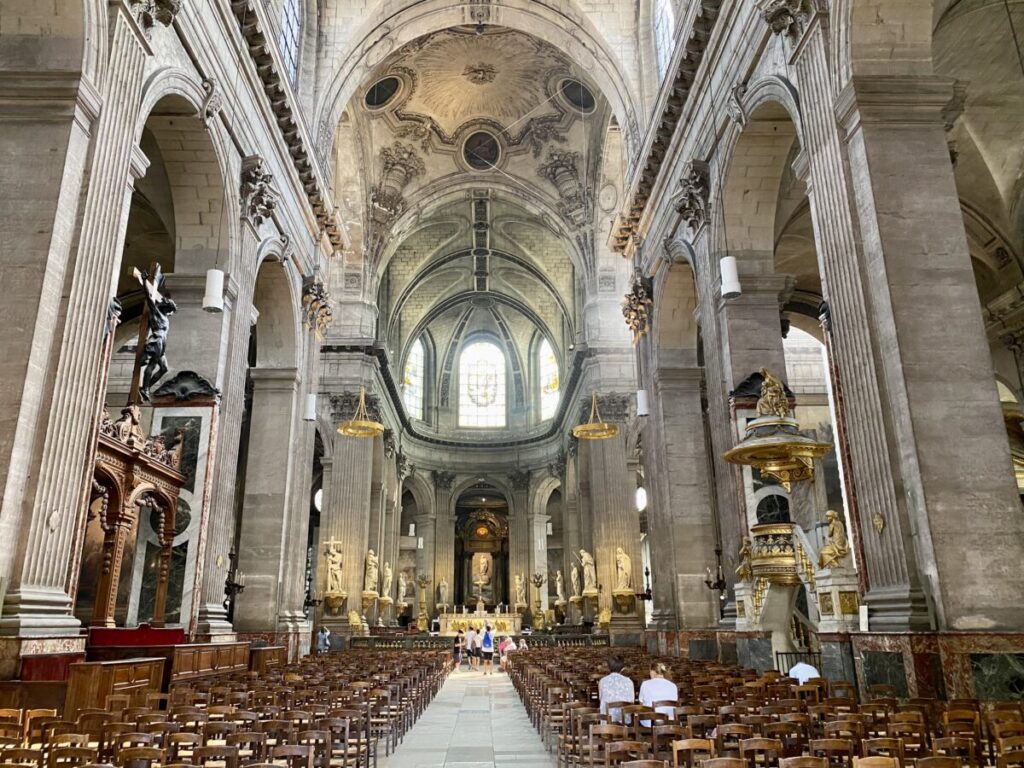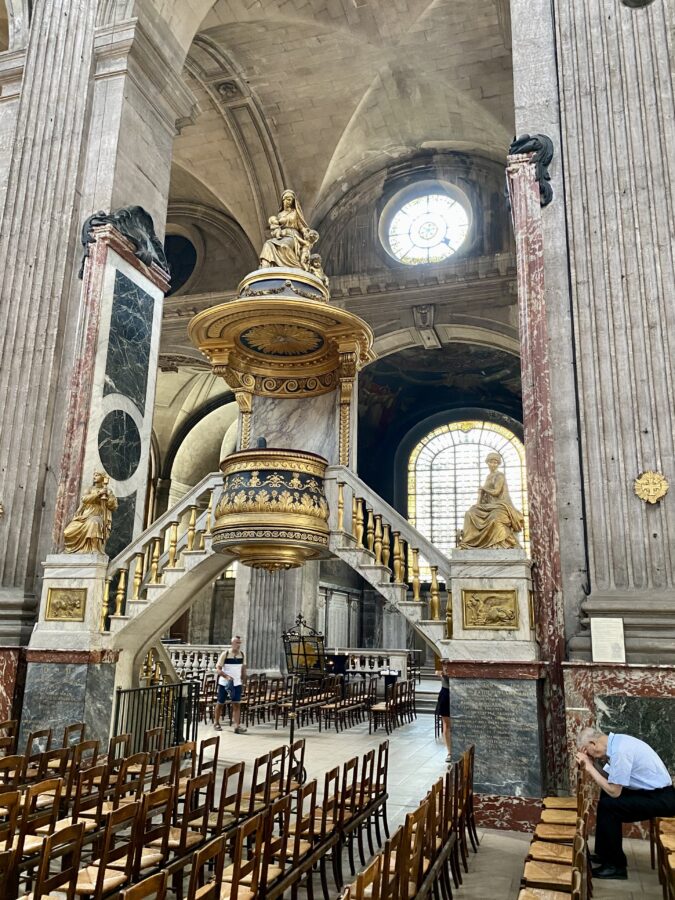 Next up for our day were the beautiful huge department stores with lunch first at what has always been such a delight, Le Brasserie Printemps under the stained glass cupola. To our great disappointment, everything is now different. Of course, the stained glass dome is still there but at the direction of new management, the area has become a "beach" with sand, bathing suits, etc. There's a tiny cafe off to the side with a completely different menu. One employee of 26 years there told me quietly how much she hated the new arrangement. So did we! Here's a look starting with a tiny terrace with a view of the Sacre Cœur.
Then we were off to Les Galeries Lafayette just a block away. Jammed with tourists and some god-awful piece of artwork suspended from the ceiling. We won't share our comments as to what it reminded us of!
We were absolutely beat up from the heat so took a break until dinner time. Just had to go somewhere that had air-conditioning so ended back up at Cafe Francais. Another delicious dinner before our final good-bye. The gals had bought us all kinds of presents…a petite rose, napkins,  a little napkin holder and a book about Paris. There were rose petals scattered all around our table. We gave them big hugs before having to leave them for the bus. We thank them for wonderful memories and wish them a good flight home. Au revoir!!
Our prize photo of the day is this little doggie at the cafe where we ate. He was sitting patiently in the heat without a leash!
We are greeting Bernie's cousins from Alsace in just a few so off to more adventures!
L & B