Bonjour,
Sunday mornings are my favorite time in Paris when it is cool, quiet, and calm. For true Parisians, it's a family day, perhaps with a little church or a stroll in one of the parks. But for tourists, it's just another day, and by mid-morning, everything is bustling. Definitely the hot weather is a blessing and a curse as rain can put a damper on everything. But these temps are tough even for Alabamians!  We grabbed the day and filled it with busy pleasures.
Our morning began at the appropriately famous Bastille Sunday market. How many times have I posted about this!! But the photos still capture people's hearts. Natalie and Lisa certainly had a fun time. The market was back to normal, it seemed, after the lackluster presence last year following COVID.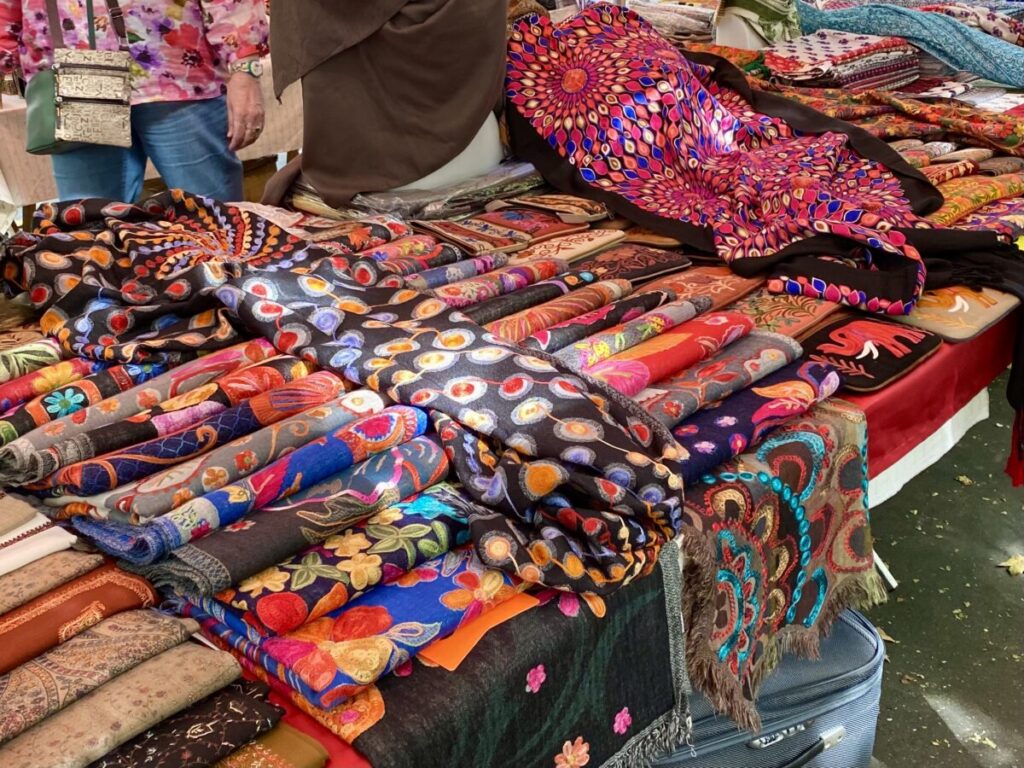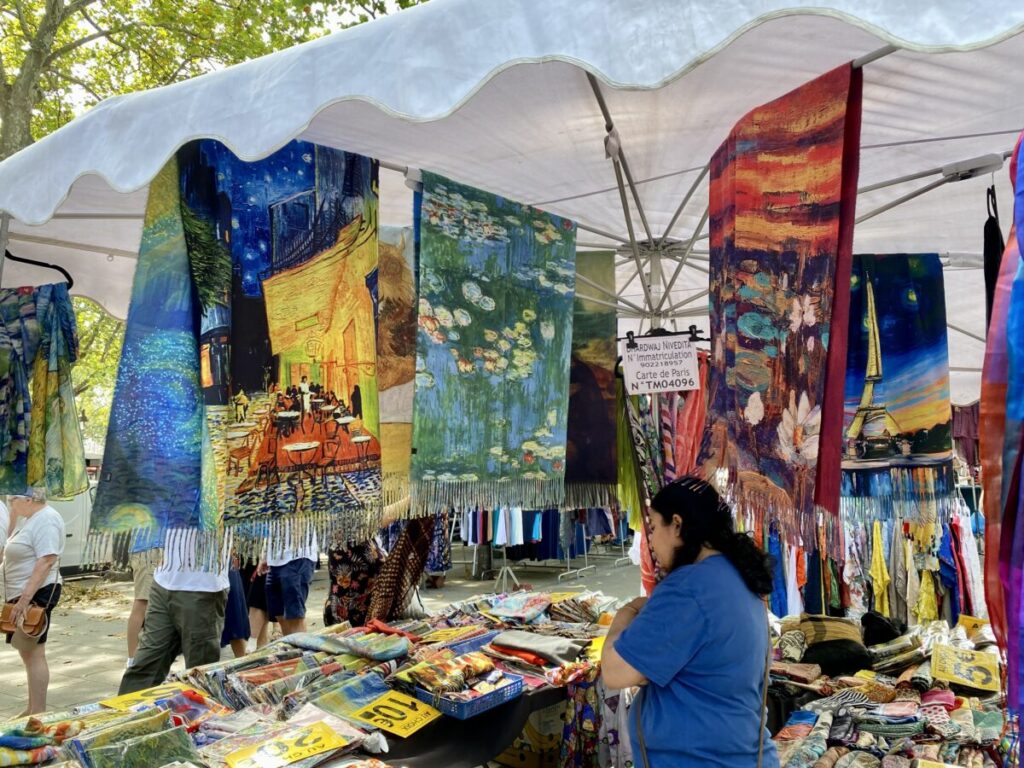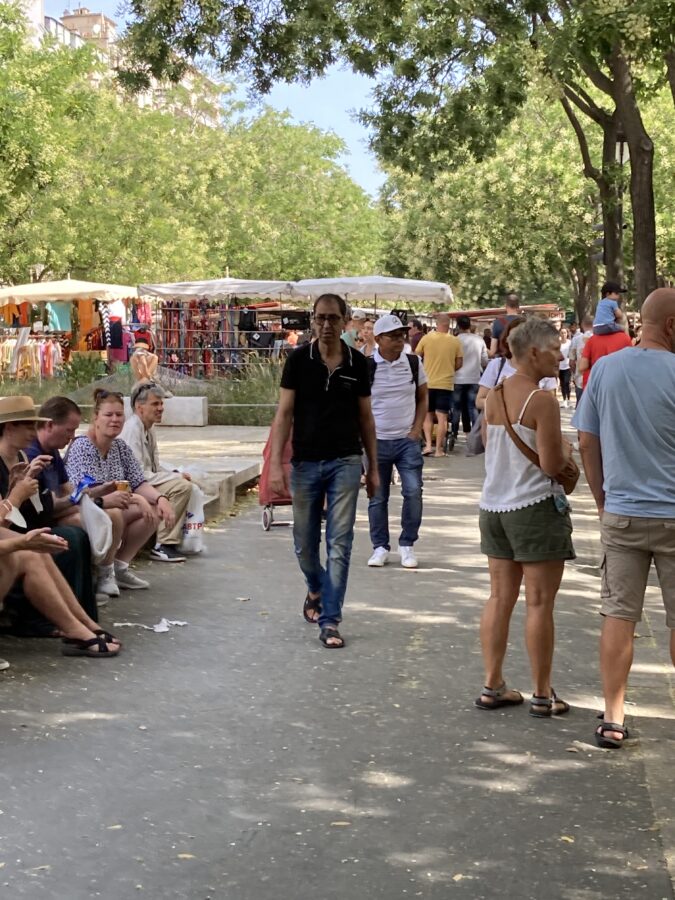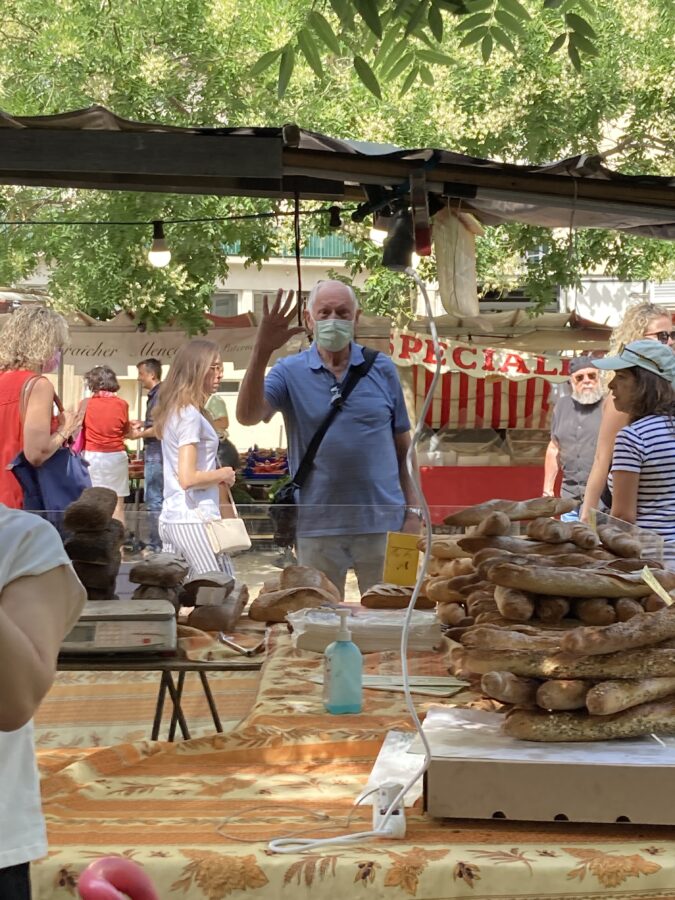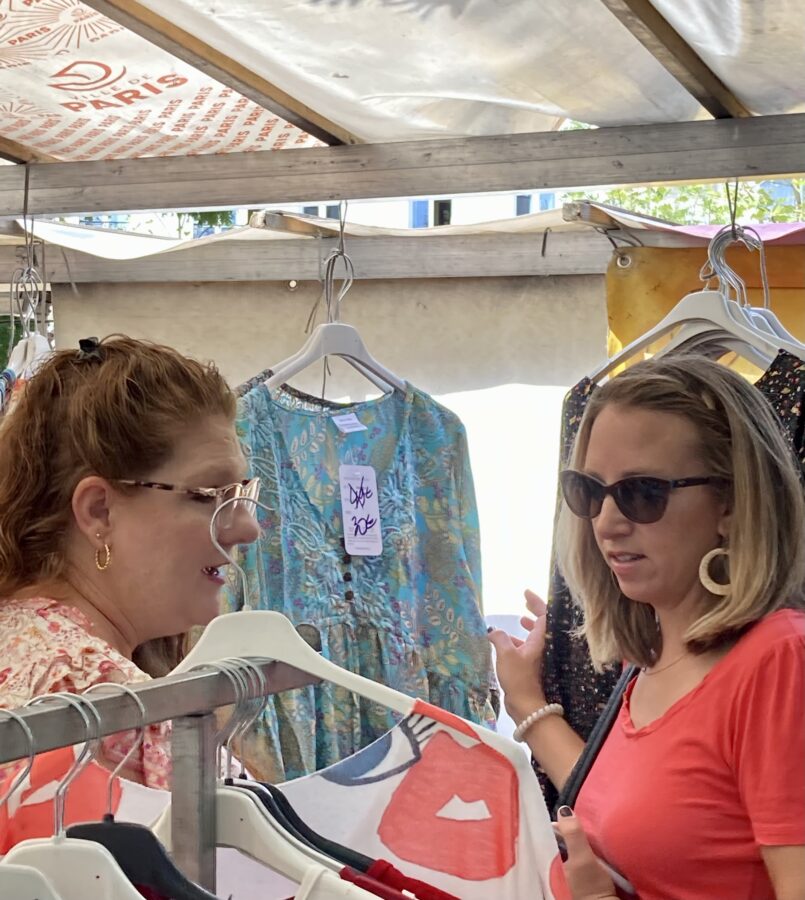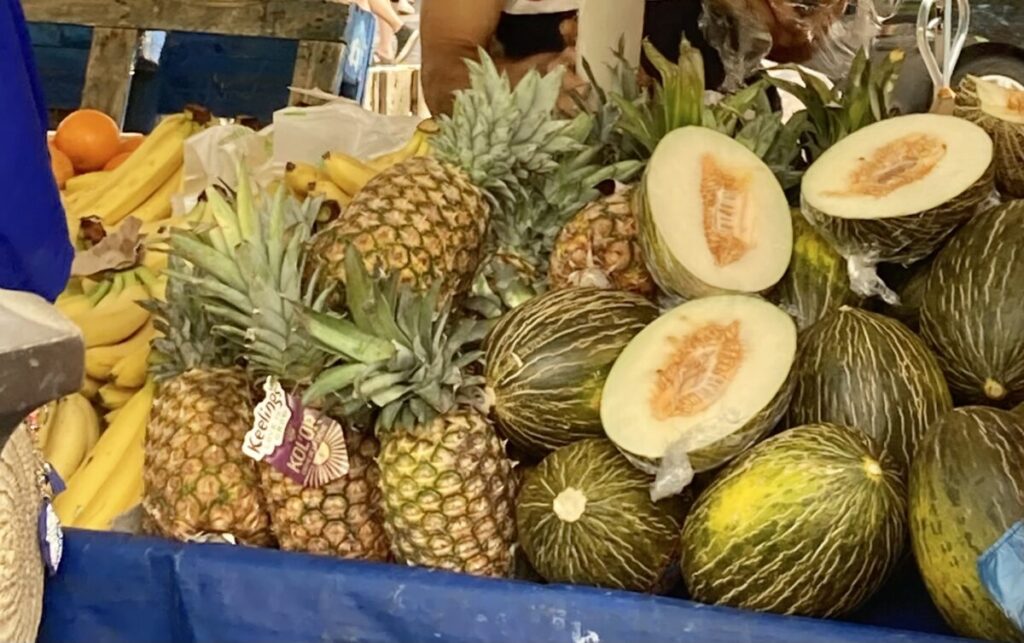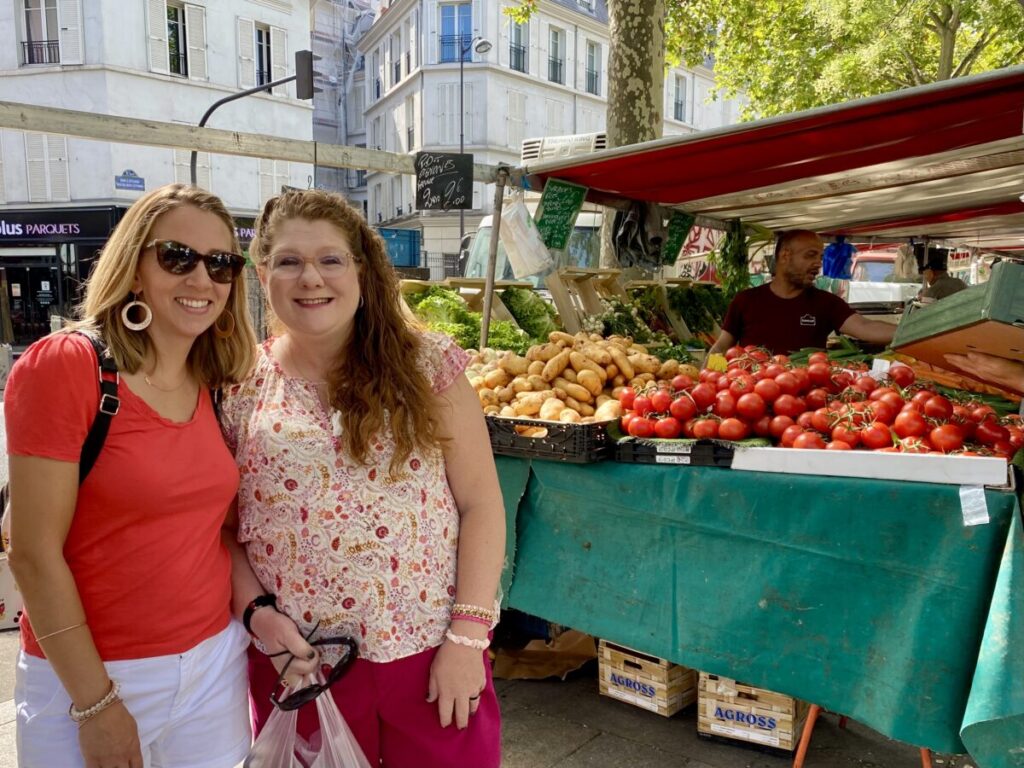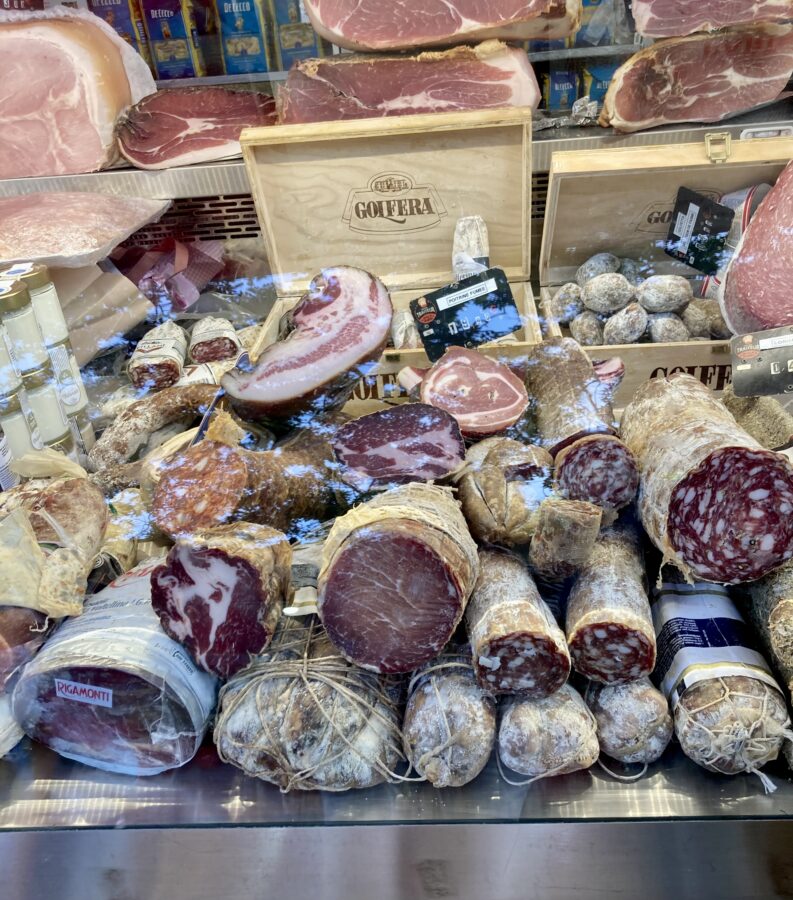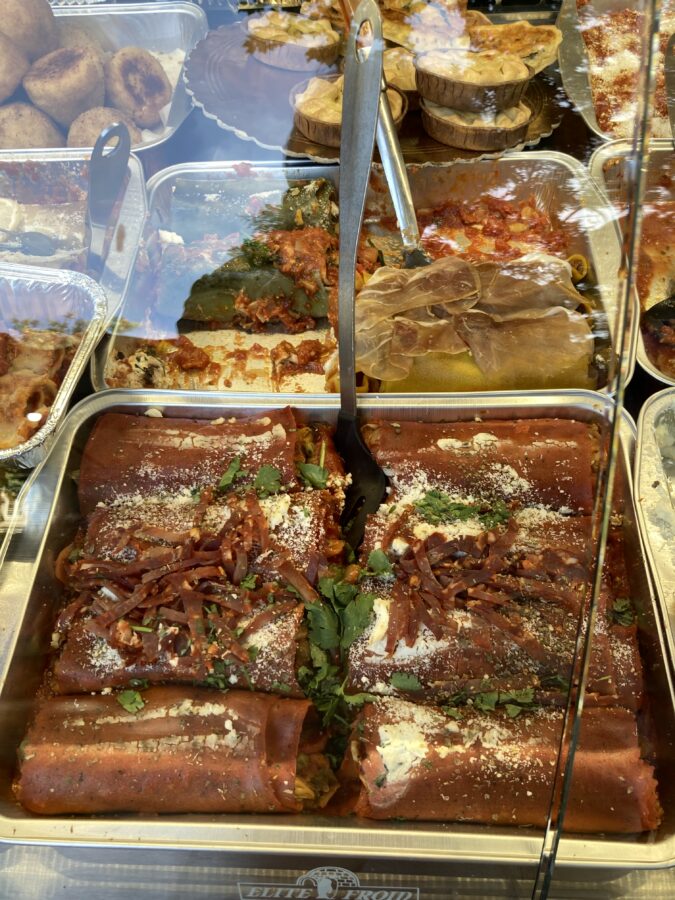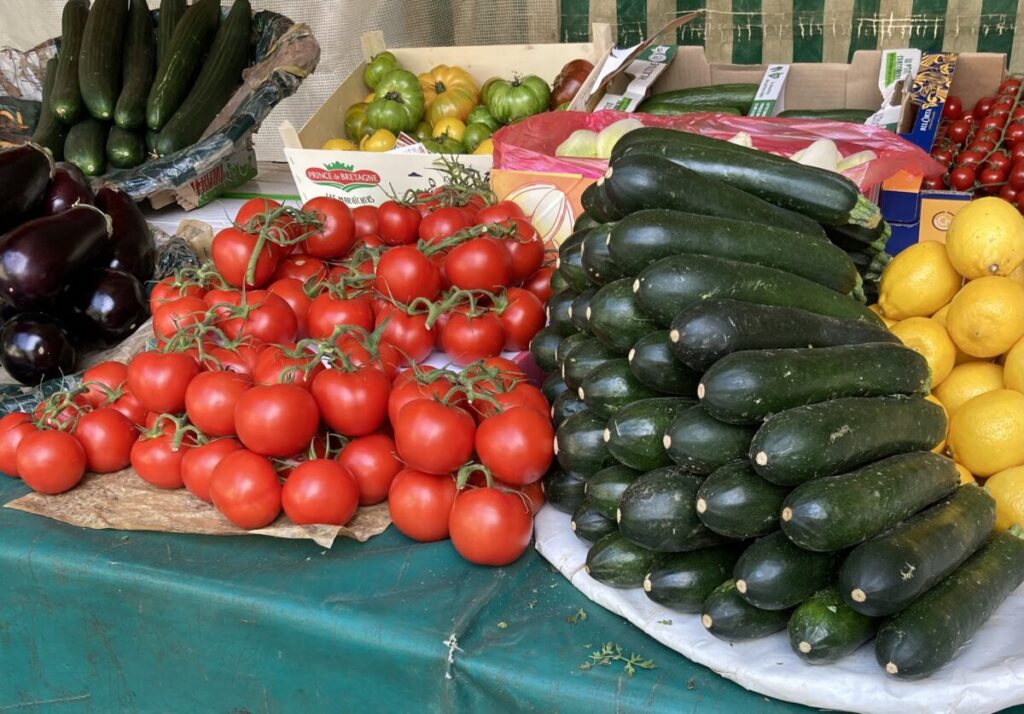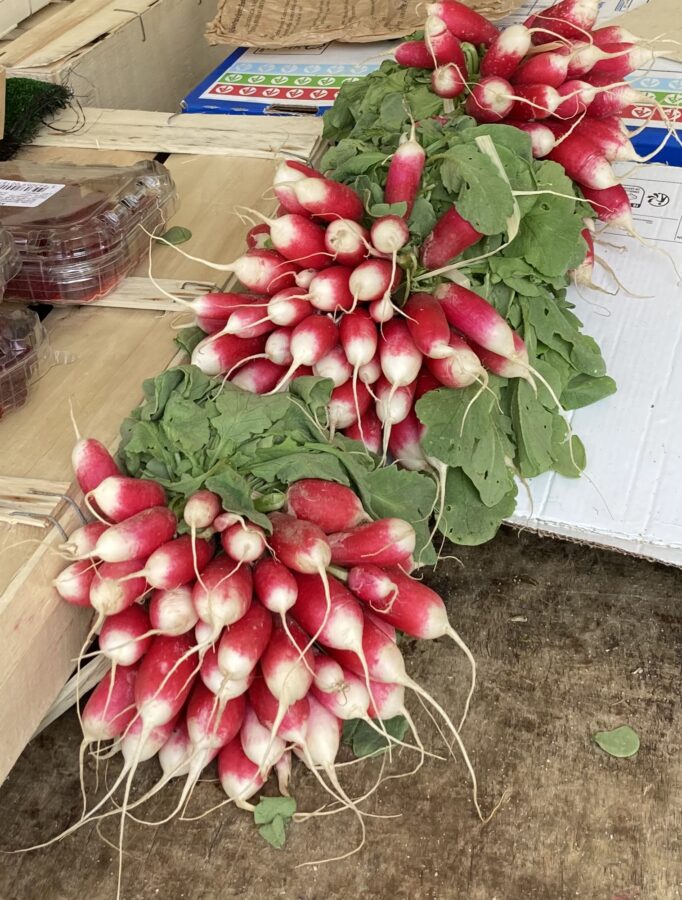 After a quick bite of lunch in the air-conditioned Hippopotamus, we were off to a packed Montmartre. Many of you know, this is my favorite spot in Paris because of the ambiance, even the litter and broken wine bottles seem to fit! The gals were in shopping heaven.
(Sorry the photos are sometimes out of order, but those who use WORD PRESS probably understand. I'm always in a rush before we head out for the day.)
Hopefully, the gals found their way home alone. We left them about 9pm after a glorious but hot day. It's supposed to be 103 today so send cool thoughts our way.
Here's a few cafe chairs from the day but alas, no doggies in them.
If you're wondering about DisneyLand Paris, the adjectives were "unbelievable, spectacular, prettier than DisneyWorld." They had a fabulous time, and when I get a minute (hah!), I'll do a separate post with just their pictures, dozens and dozens!!
À bientôt
L & B