Bonjour,
We've discovered several great things about our little Paris apartment…it has a very comfortable bed (9 hours of sleep last night for two tired souls) and a fantastic large shower.  I believe with those two amenities, we can easily be at home here.  The motto is: a place for everything and everything in its place. For sure, it will be another memory.  Our landlord has been most gracious and helpful and greeted us yesterday with two bottles of wine, a bottle of champagne and a bouquet of red roses!!
This has definitely been what we refer to as a slow easy day.  It started out quite cool and cloudy this morning, but by day's end, the sun had graced us with its warmth.  We walked to our second apartment on rue Beautrellis (the one with 70 steps) just to check it out and love the location. We met our friend Richard Nahem of the blog EYE PREFER PARIS for a cup of coffee in the neighborhood and started arranging for him to take a photo shoot of Bernie and me for possible use on the cover on our book.  Remember it's due out hopefully in October.
Then we decided just to cruise the neighborhood and capture some of the familiar surroundings for you in pictures.  Just click on each one to enlarge it for a better view.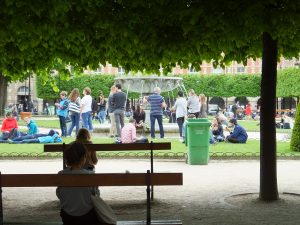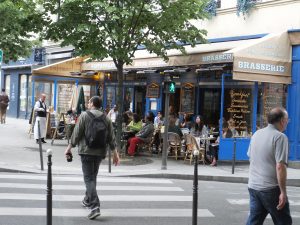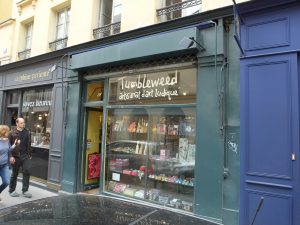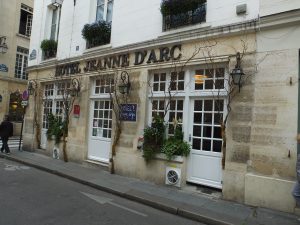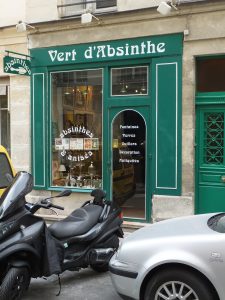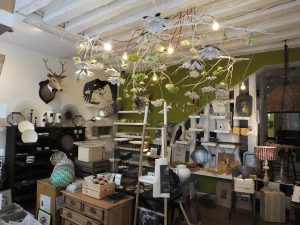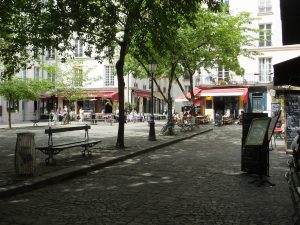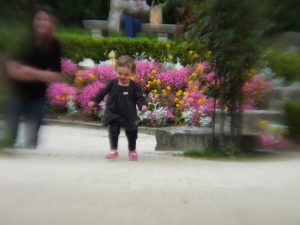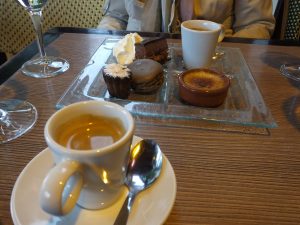 We concluded our day at a favorite cafe for dinner and a popular Paris dessert, Cafe Gourmand. We met a delightful, young New York couple enjoying Paris together. We offered a tour of Montmartre if the weather improves before they leave on Saturday, so we'll see if that materializes.
The really drastic news of the day hit Bernie pretty hard.  His golden Métro ticket appears to have finally stopped working.  It's 8 or 9 years old and has saved us hundreds of dollars.  Oh well. We certainly can't complain.  This evening we ran into some of our friends and neighbors on the street and reconnected with one of our favorite waiters at Ma Bourgogne.
If you see demonstrations going on in Paris in the news, they are not close to us. The transportation unions associated with the trains and airports are protesting about the labor laws.
Love hearing from you!
A tout a'leure,
L & B