Bon Week-end to all!
Yesterday was a blissfully wonderful weather day. Here's a chuckle to start the blog. I had to slip into a "toilette" and disrobe a bit ending up with a sweater turtleneck tied around my waste, my jacket on my arm, and my scarf flapping in the breeze. I know the weather gods love to play havoc with me!
First a little French. "The connotations of the French verb flâner surpass the mere concept of a tranquil walk. No English counterpart manages to intertwine the notion of wandering and idleness with that of underlying admiration and wonderment." I found this quote on the web (forgot to note the source) but it perfectly describes our day yesterday. Our intent was nothing more than just seeing what the day might bring, and we walked almost 9,000 steps finding out. The entire day for us was the joy of being in Paris…la joie de vivre.
We started in one of our favorite places around La Place de la Madeleine called Le Village Royal for lunch. It's a bit pricey but lovely. And the same maitre d' has been there for at least 15 years.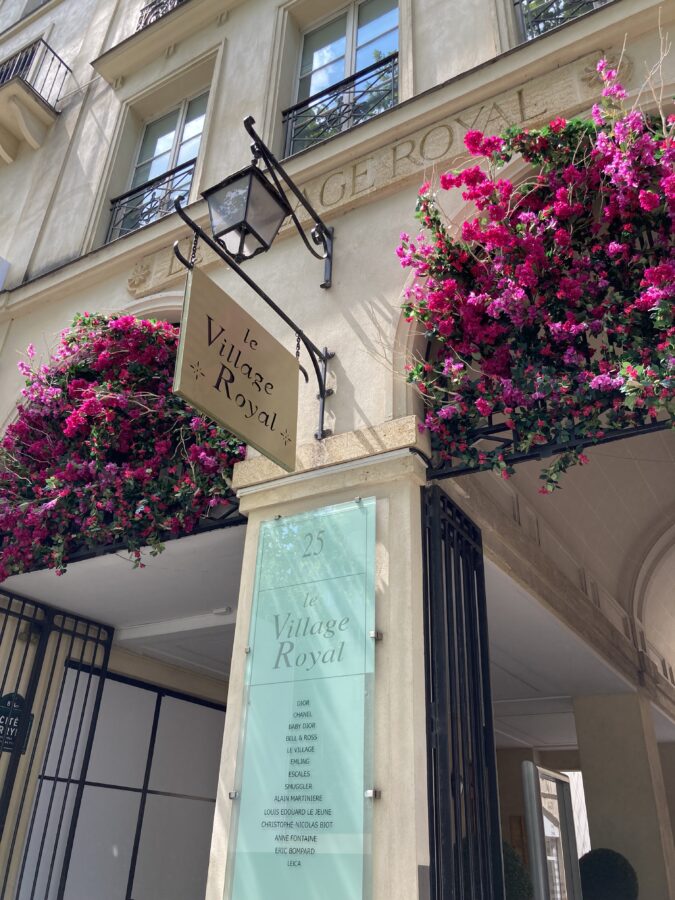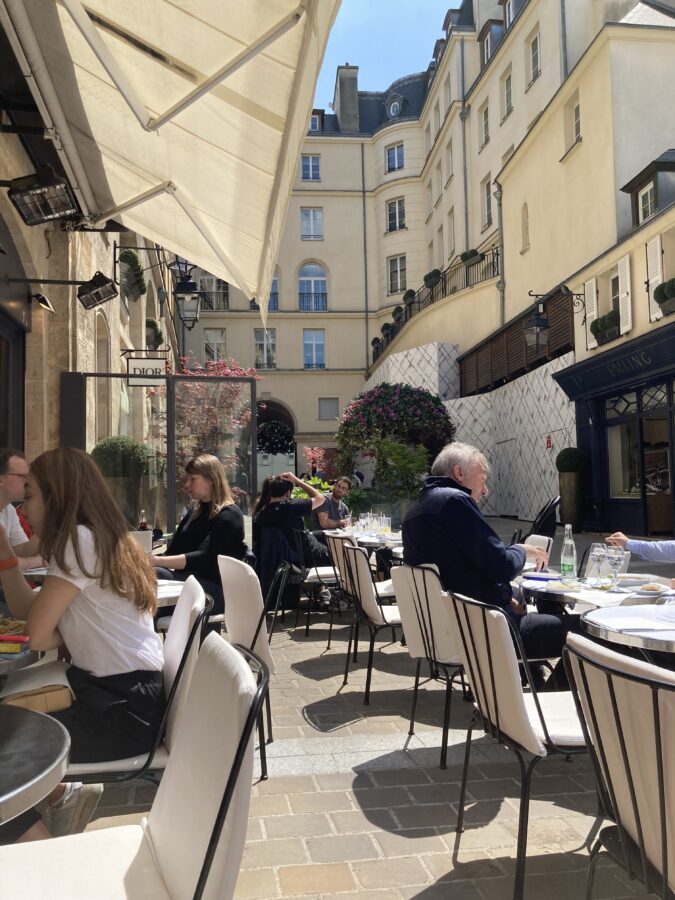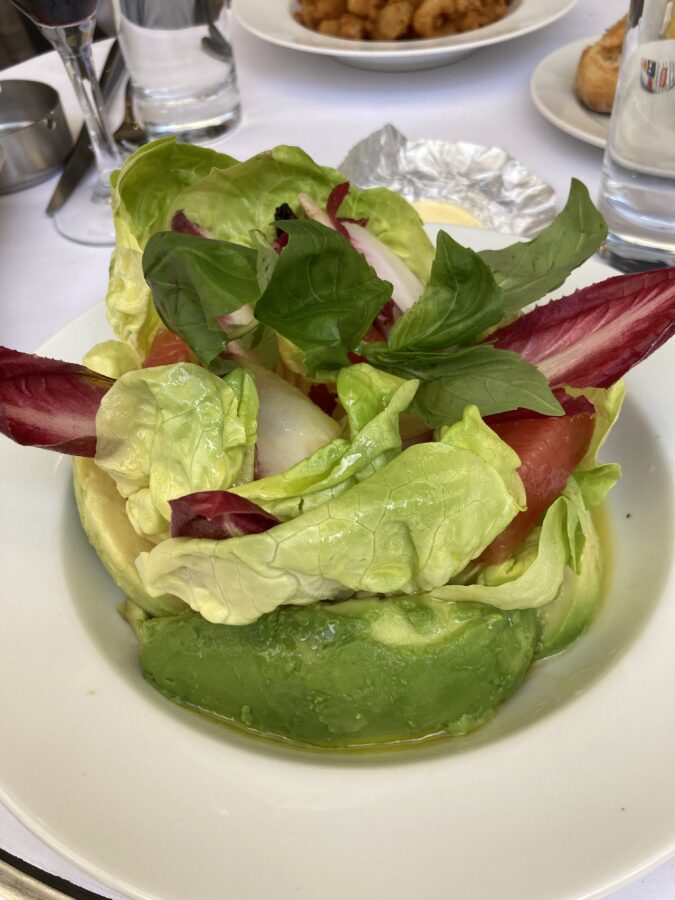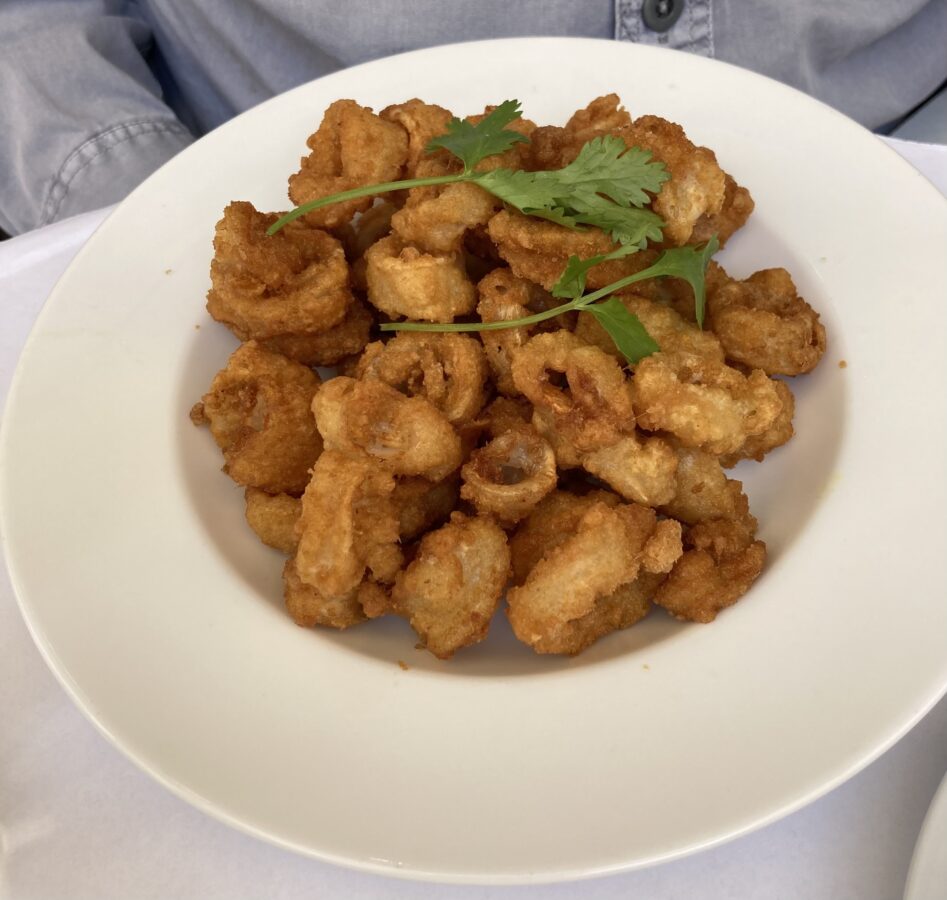 Next was a stroll around La Place de la Madeleine, one of the high-end neighborhoods which is in transition. Many of the shops have closed since the pandemic. And the Madeleine church is under massive renovation as is most everything in Paris. All in preparation for the Olympics in 2024.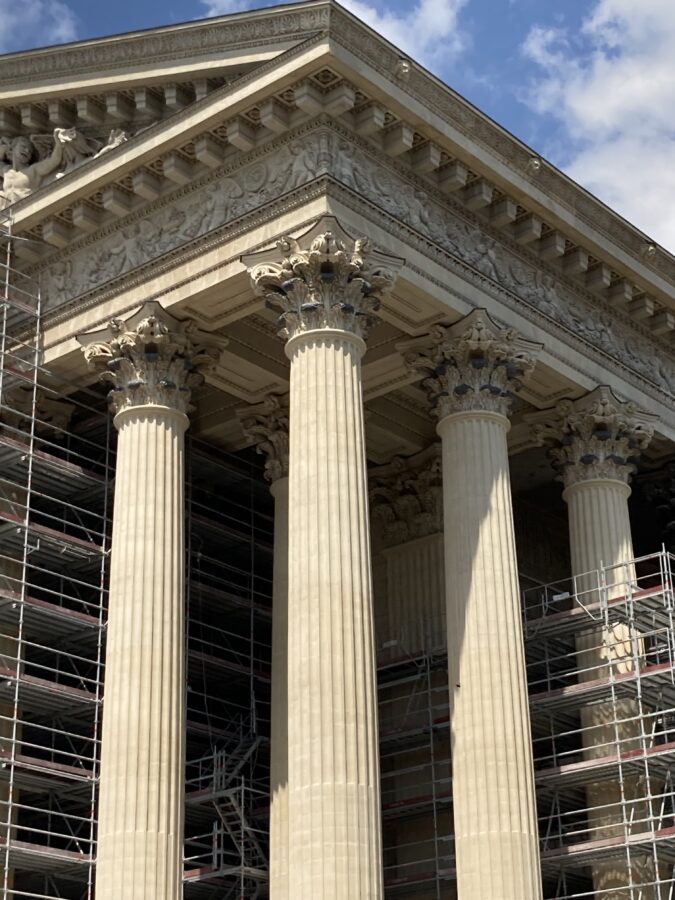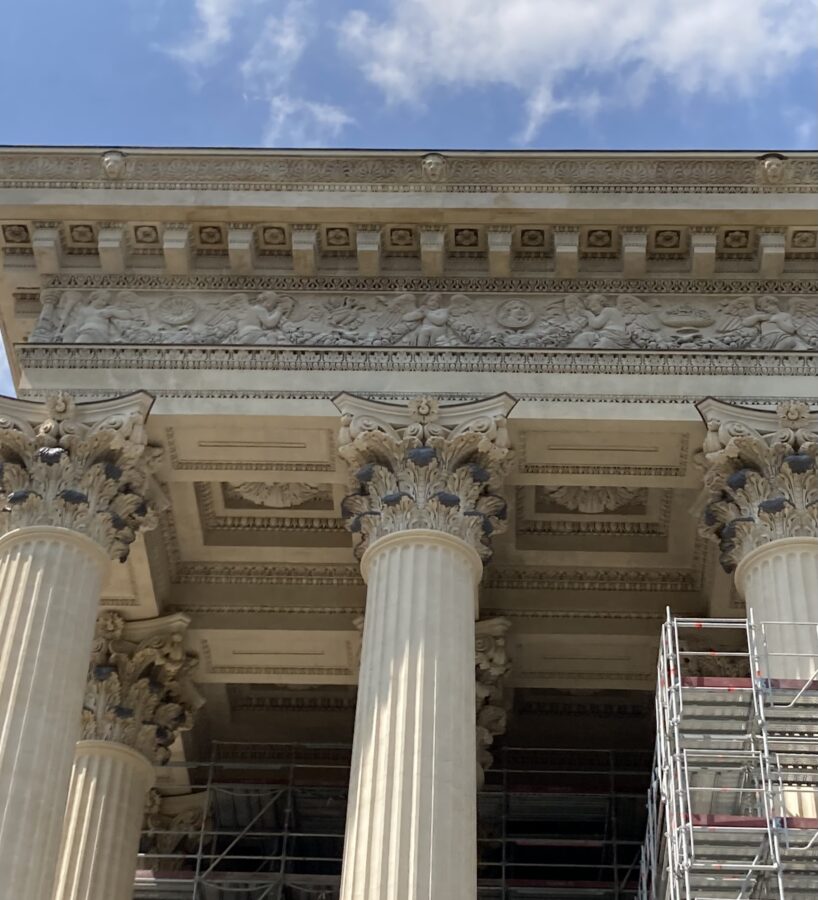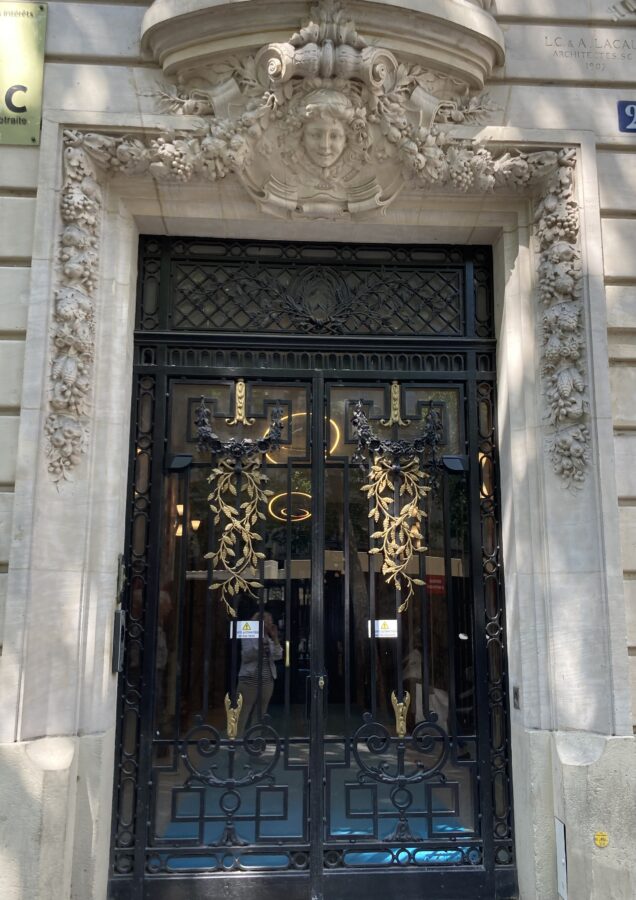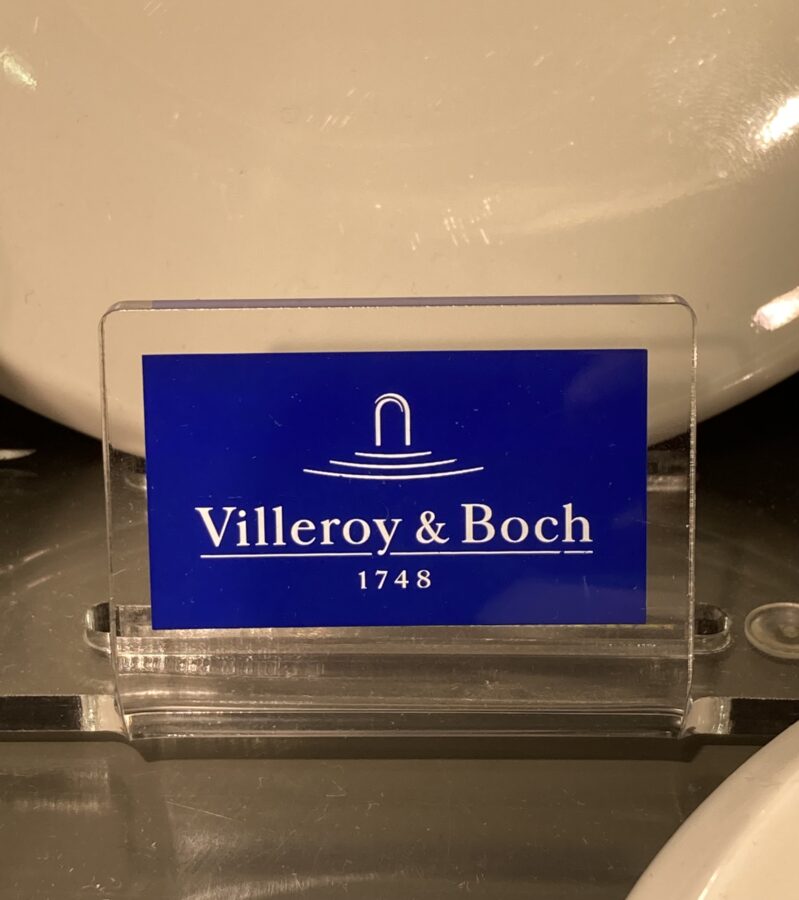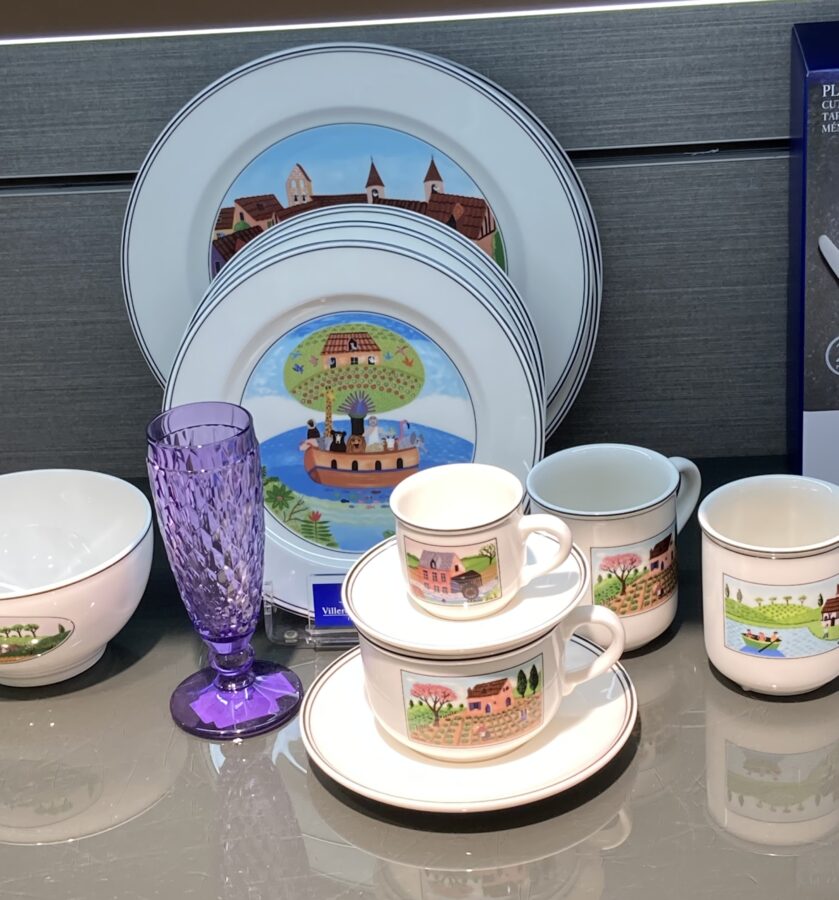 Rue St. Honoré begins here, and it is one of the districts of haute couture (high sewing, high dressmaking) for those who wish to spend a bundle. It's SO fun to look. Most creations are custom-fitted, constructed by hand from start-to-finish. You will notice the reflections from store windows which is why shooting these is always a challenge. Enjoy the walk!
Hope you have enjoyed being a flâneur à Paris.
Regrettably, things happen while we're away which bring us back to reality. A special friend lost her husband quite unexpectedly, and my son's minister in Birmingham was killed in a car crash on Thursday. Special thoughts go out to them.
Treasure every day!
L & B