Happy Sunday to all,
What a difference weather makes for all of us! It was a glorious day yesterday in Paris with temps pushing 70. No rain, very little wind, a great day for walking and spending hours at street-side cafés.
Our Metro Line 1 has been closed so we have to maneuver a new route, and our very first photo of the day was a jewel. Nothing but smiles.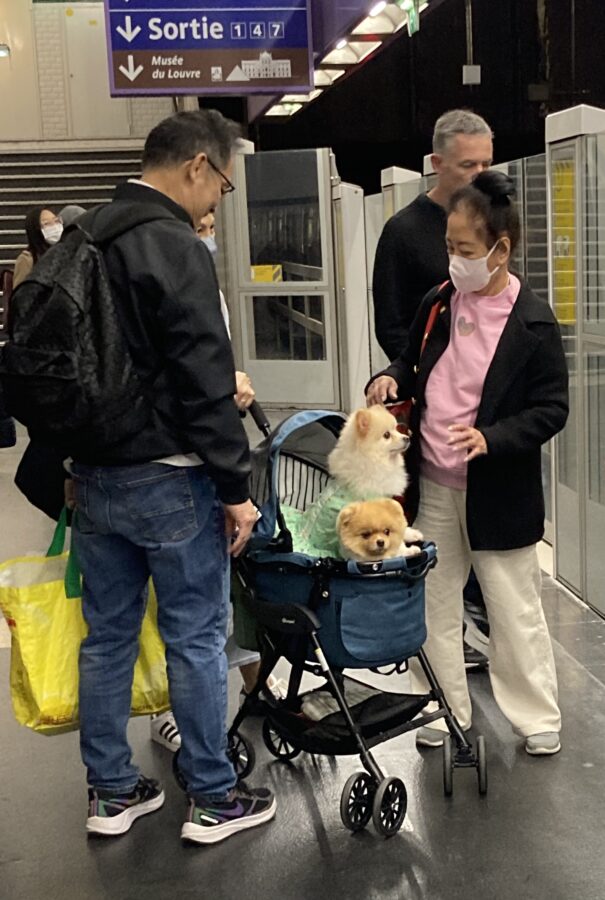 We were expecting a phone call from friends of Bernie's son who were due to arrive yesterday morning. They had requested a brief meeting with us to discuss their itinerary. We planned around that, but it never happened. We planted ourselves at a café for brunch that was near their apartment. They are the ones with the 4-year old! Possibly we overspoke when we expressed a hesitancy about taking the youngster to the Louvre in a stroller! Anyway, we sat right across from the entrance to the Tuileries.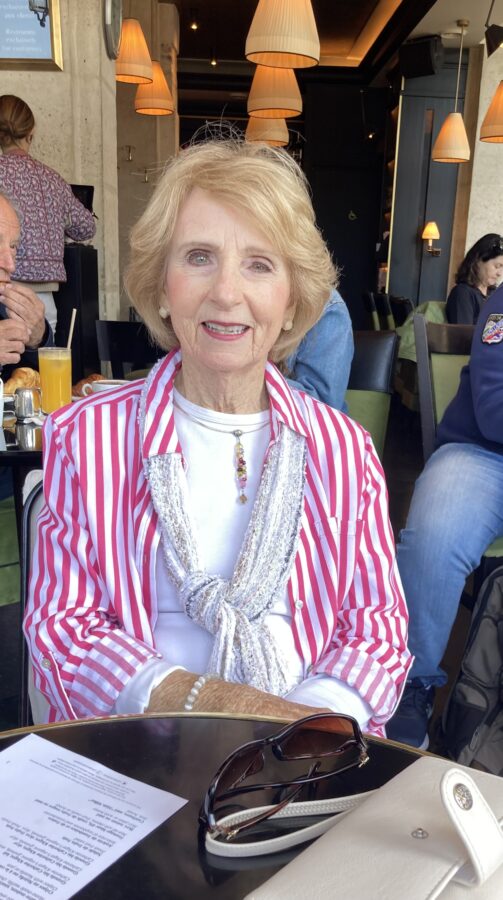 It was such fine weather that we decided to walk to Le Petit Palais for a rendezvous with Hannah Swartz at 1pm to see the Sarah Bernhardt exhibit which is high on the list of things to do currently in Paris. It was very well done, and I encourage you to read the commentary that I've posted. I knew a little about her but learned so much that was new. For example, she had a leg amputated and continued onward with fortitude in her career.
First, a few photos from our promenade on Les Champs and then the exhibit.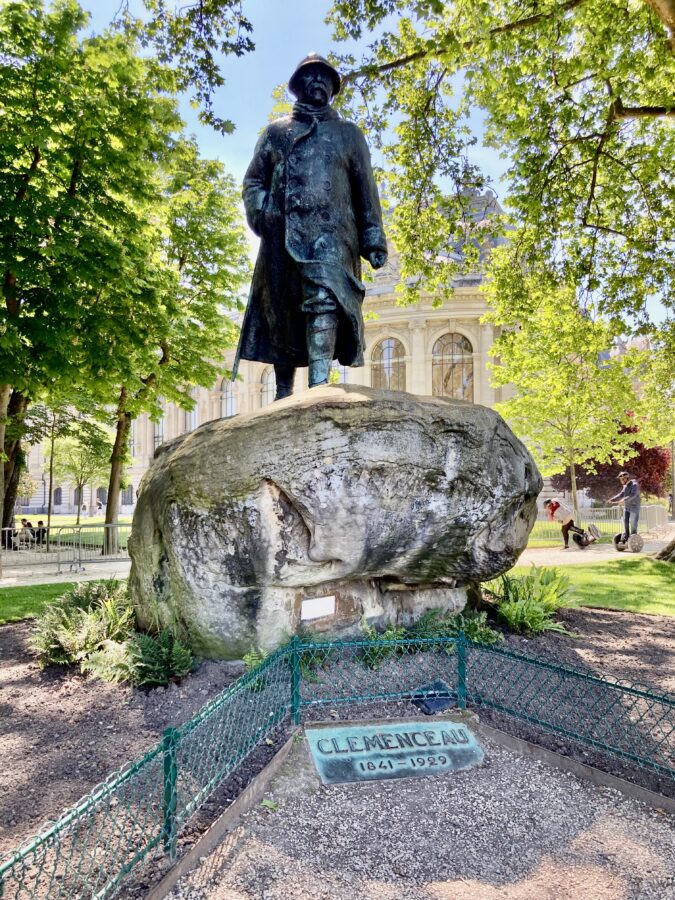 The rest of our day was spent walking (11,000 steps!), imbibing at sidewalk cafés, riding a very crowded bus, striking out on getting into the SO rooftop bar, and finally finishing with a delicious dinner at Café Francais at La Bastille. We will have a "goodbye til next year" dinner tonight at Le Grand Colbert. Hannah will be returning to the States for a while;  before her return to Paris, we will be back in the USA. Bon Voyage.
One of the joys of Paris is linking up with new friends!
Enjoy your Sunday!
L & B