Bonjour,
We found a way to make our central focus yesterday in Paris about food! That's not hard to do in this wonderful place. Our friend Jan was only able to join us for dinner, but we enjoyed the earlier part of the day with Tony.
Our stop for lunch was the Terrace of the Plaza Athenée, a gorgeous hotel along Avenue Montagne in one of the "high rent" districts of Paris off the Champs Elysées. Here is the exterior of the hotel.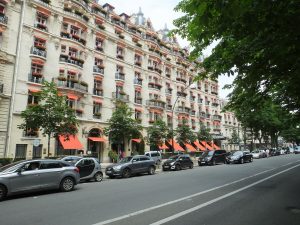 Here are some of our choices for lunch.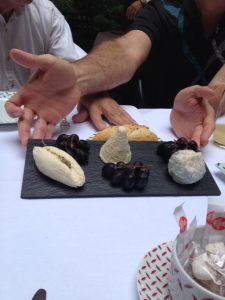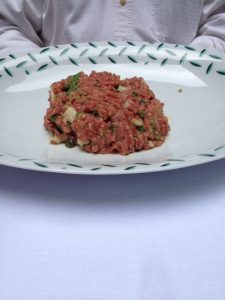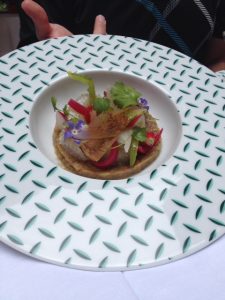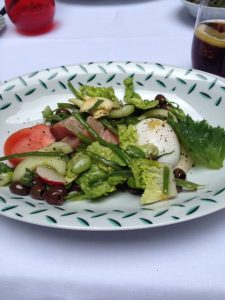 After lunch, we walked for several miles looking for a new spot called Le Carreau du Temple which was an old covered market, originally the site of the Knights Templar and a place where prisoners were housed during the French Revolution. I thought it was an active market, but actually was closed due to preparation for an exposition of some sort. So we were a little disappointed but certainly walked off our lunch.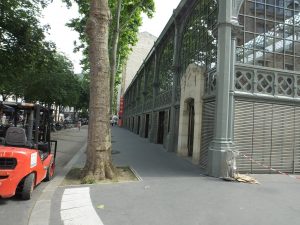 Last evening, Jan & Tony treated us to dinner at one of their favorite places, Le Train Bleu, the blue train, which is located in Le Gare de Lyon, a train station.  It sounds bizarre but a lovely place. Great night with friends!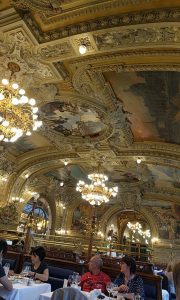 Here's a lovely door we discovered during our stroll and a few more interesting café chairs in the market Les Enfants Rouges.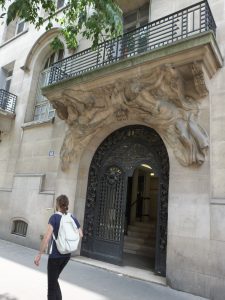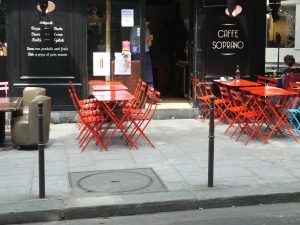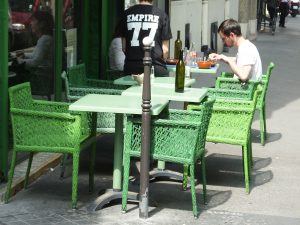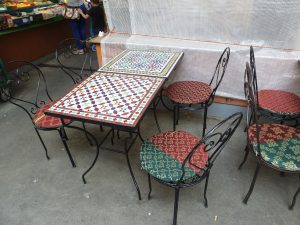 Best to all,
L & B