Bonjour,
The L & B Travel Company is now open providing daily tours all over Paris!
We welcomed Sharon and Johnny Tyson on Thursday, joining Dennis and Jodie Clements. So now we are 6! What a fun few days we've had. Both couples flew over on our airline of choice – La Compagnie and loved it. It is the only way to travel to Paris. We highly recommend this all business class airline, owned by a Frenchman.
Sharon has been worried about her mobility but so far has done great and Johnny's goals were pretty easy to accomplish…"French bread, French wine, and French cheese." Jodie is using a Rick Steve's guide for her French vocabulary (she already speaks excellent French). She found phrases he recommends to tell the waiter that you've loved your food. One of the words was "Orgasmique." The look on the waiter's face when she said that was like nothing I've ever seen, and it's been our giggle point constantly. Our biggest decision is which wine to select from the menu.
Here's a round of pictures from the last few days, including our day up at Montmartre yesterday.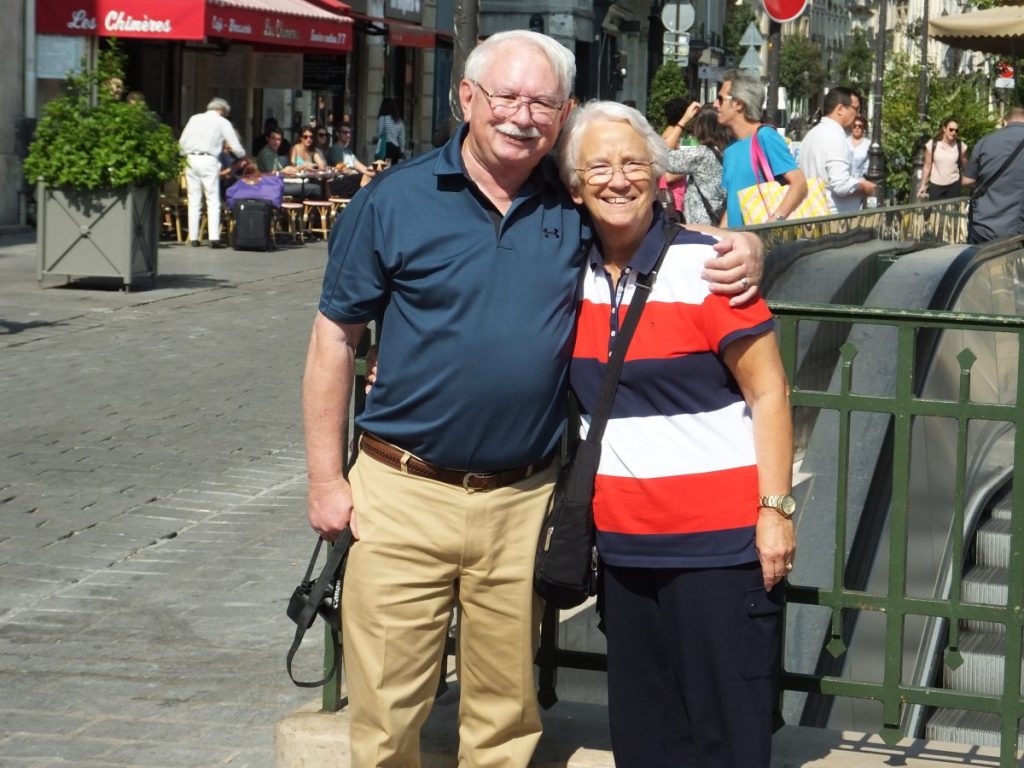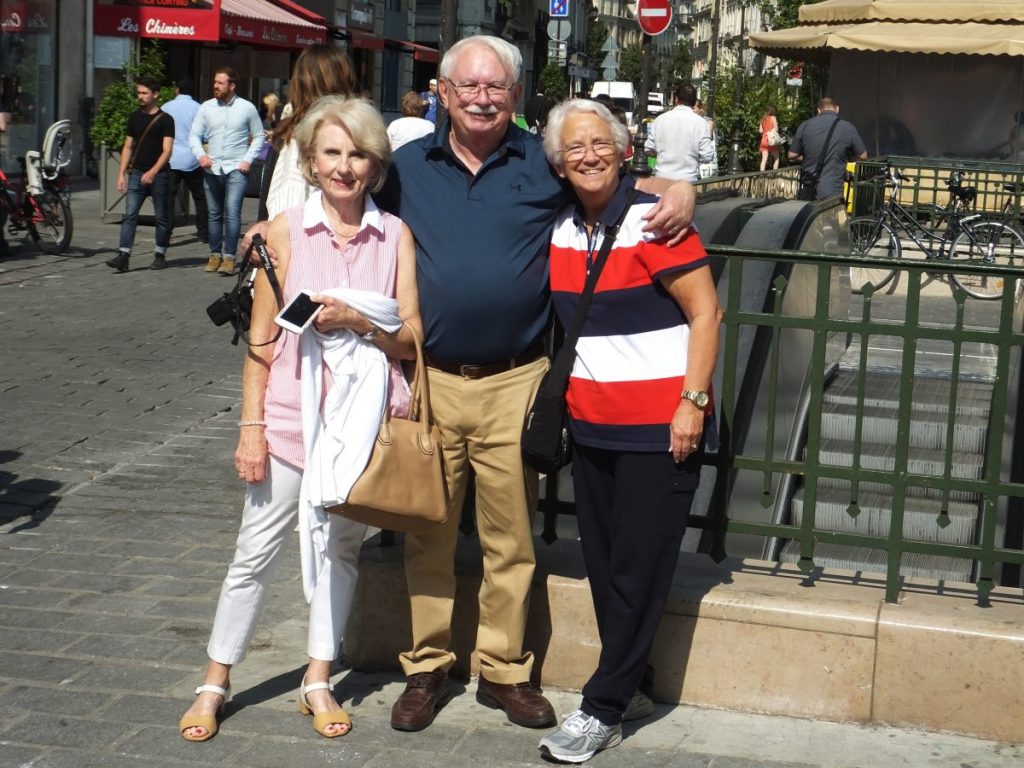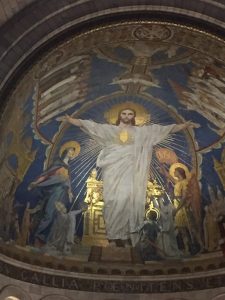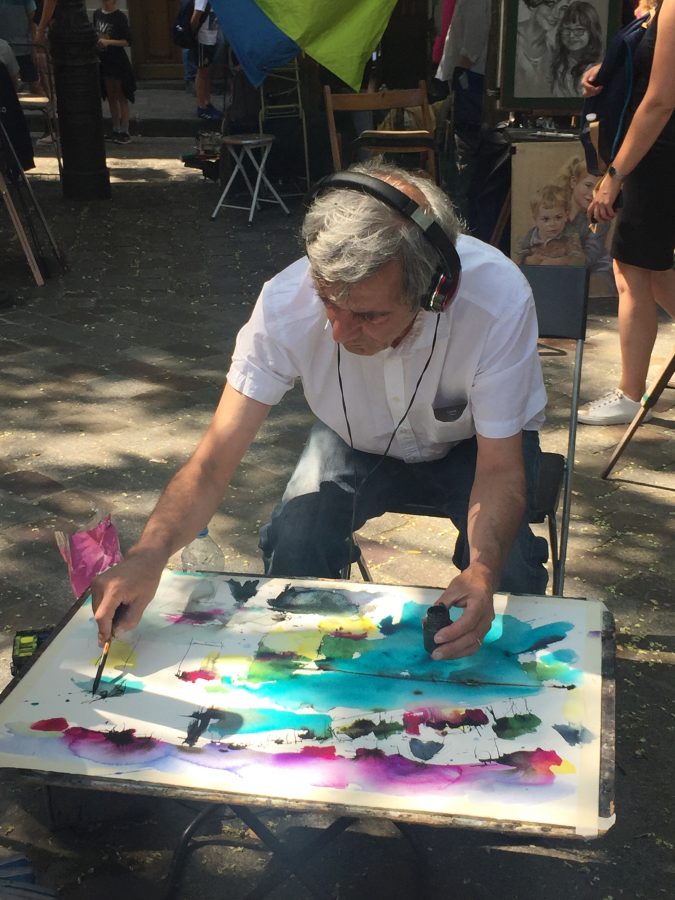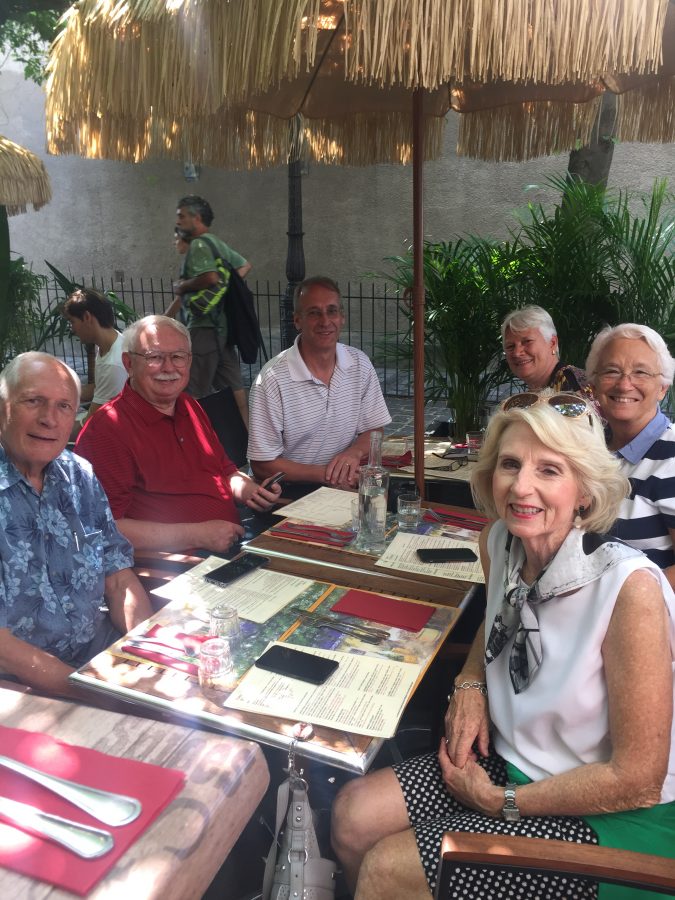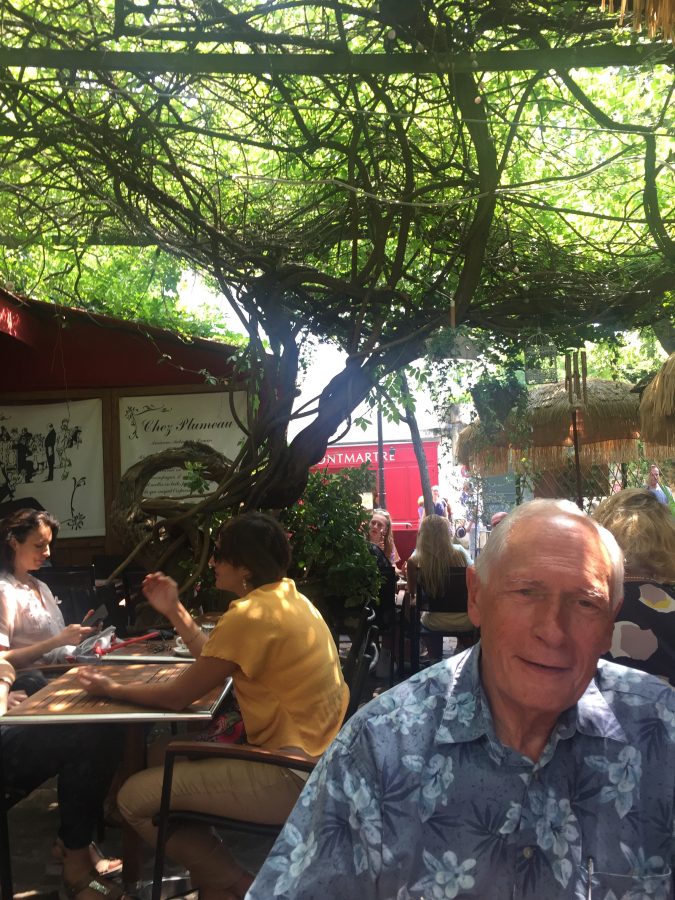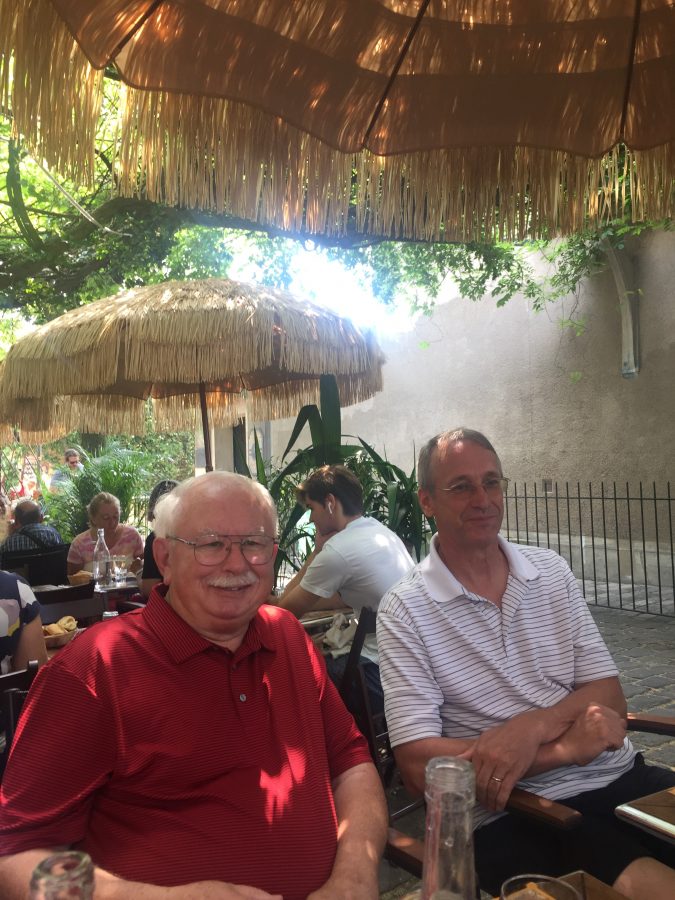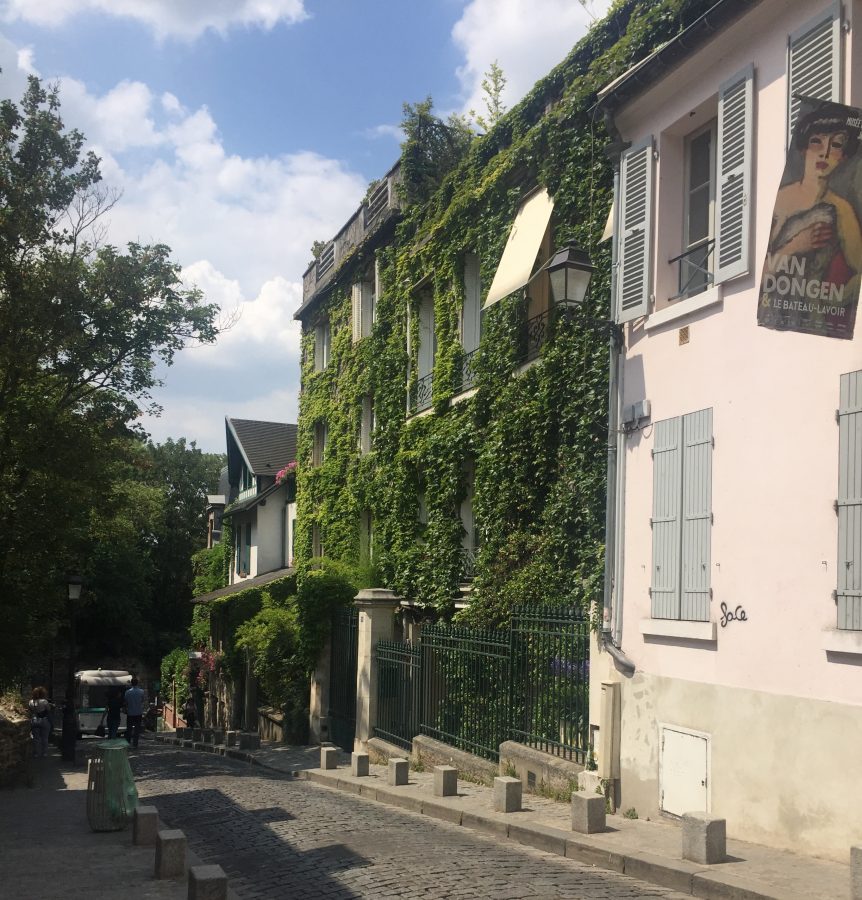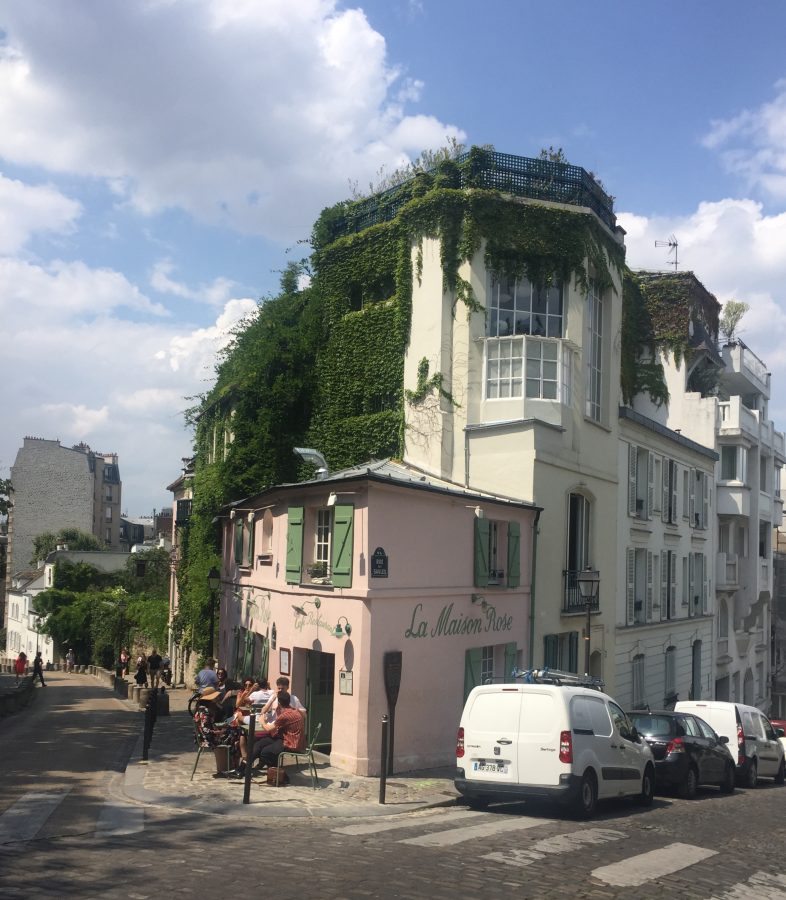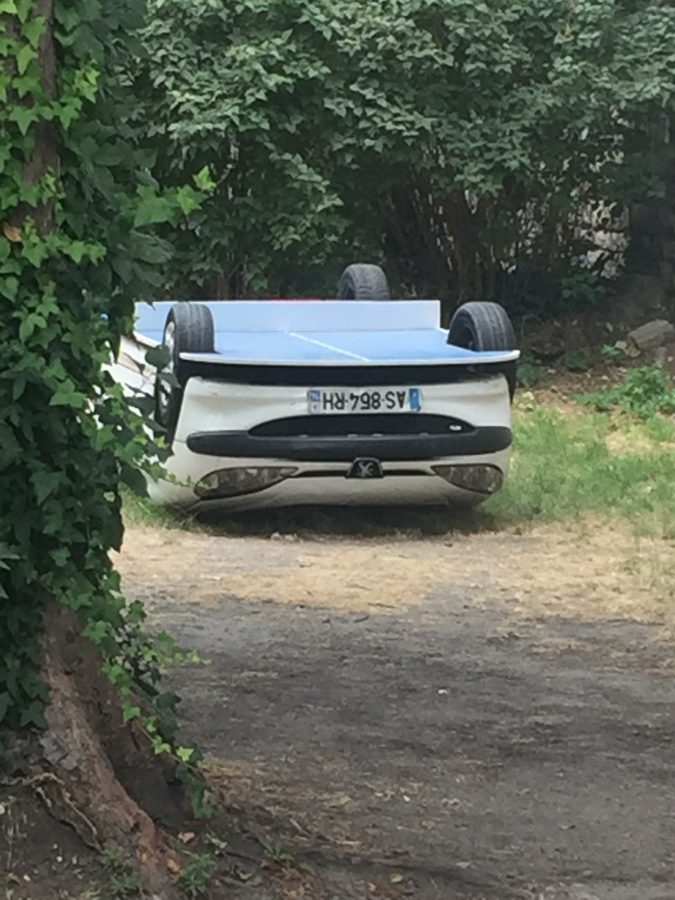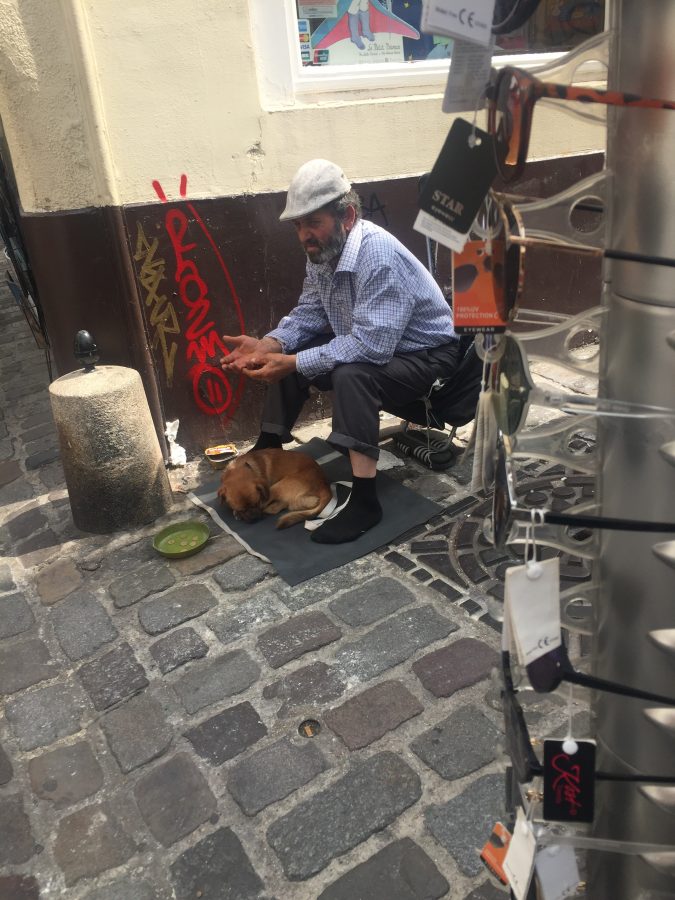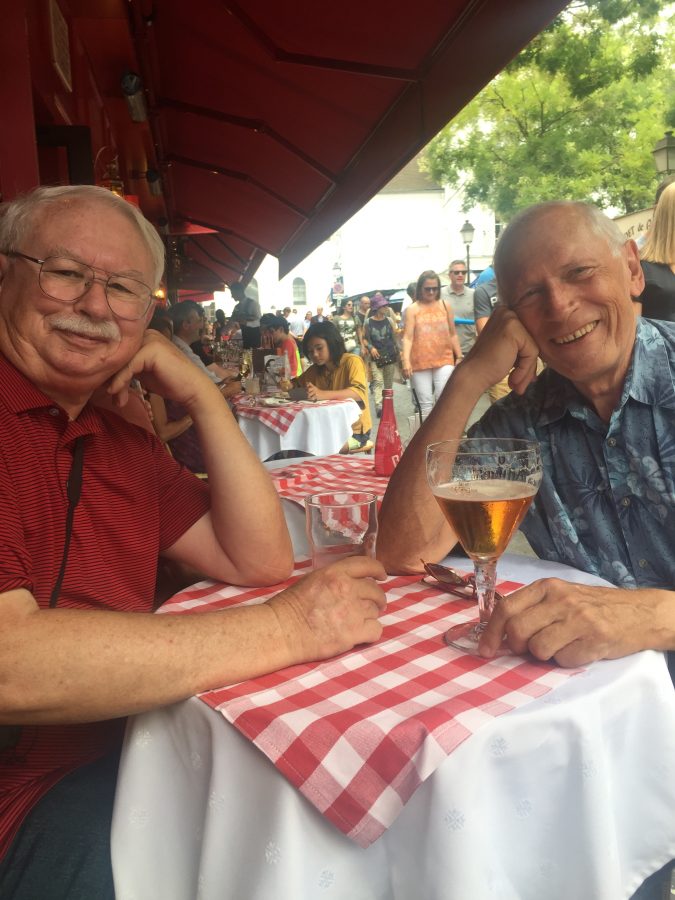 Street scene of the day is this prize!
Today is Bastille day so we have the parade this morning which we'll watch from Pont d'Arcole followed by our brunch at Le Bouquet St. Paul where we watch the parade break up. (Jim and Peggy Bilbro, we miss you and love you!) Tonight is our dinner cruise on the Seine culminating with fireworks from the Eiffel Tower. Our taxi pick-up is 12:15 am as we'll be dragging ourselves home very late.
Stay tuned because Sunday is the World Cup final for France. Allez les Bleus.
À bientôt,
L & B