Bonjour,
First, let me thank each of you who make comments about the blog both on my website as well as on Facebook. They are so appreciated and even when I'm exhausted, spur me to keep writing and posting. It's a fun part of being in Paris for us. Forgive me for not replying to each one of you. There is just not always time. If you're relying on FB which can be erratic, you can subscribe to my blog by going to www.lindaspalla.com. Scroll down to the subscribe button, enter your email, and then confirm it when receive the special email sent directly to you. This can sometimes go into your spam or junk file, so check that. If you don't confirm, you will not be subscribed.
So…(or alors as the French say), yesterday was a "do what you want to do day" and we split into pairs. Johnny and Bernie went to Les Invalides because Johnny is a Napoleon expert and war gaming enthusiast. Sharon and I went to the grande magasins or huge department stores, and Jodie and Dennis took a tour to Versailles. (Sorry, no pics from that but I'm sure Dennis Clements will post on FB). We ended our night with a special treat from Sharon and Johnny at Le Train Bleu, the beautiful restaurant in Le Gare de Lyon.
Here's a sample of our day starting with Les Invalides where Napoleon is buried. It was originally a place where soldiers were cared for when injured or sick, thus the Invalids.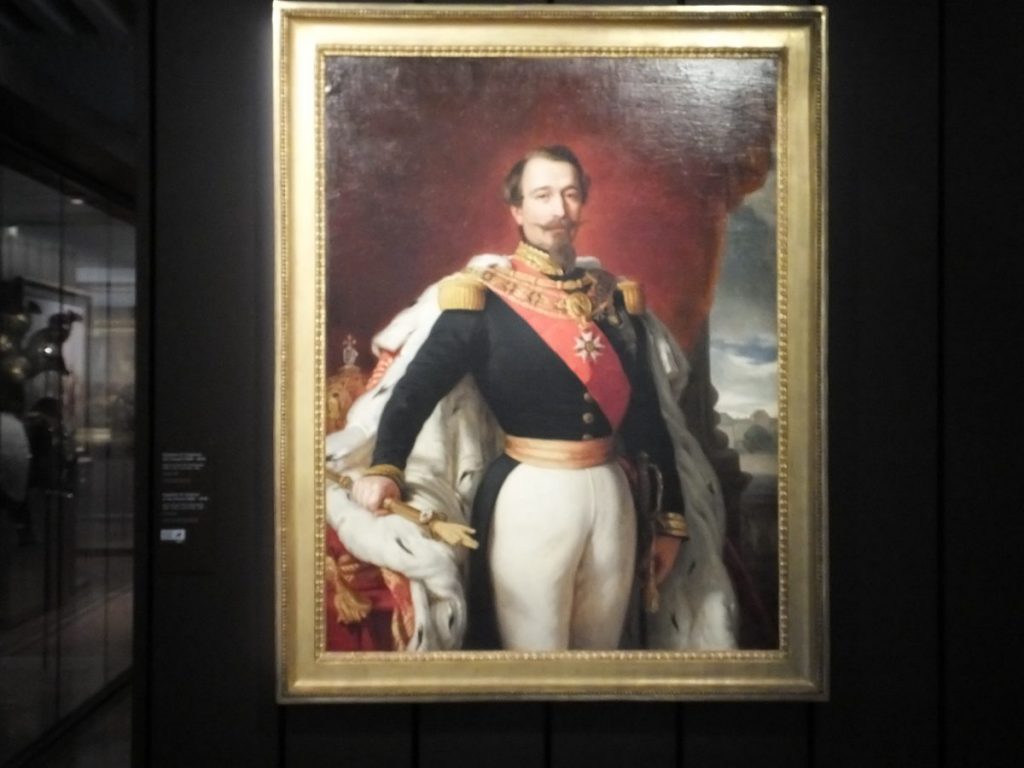 Sharon shopped for gifts for friends and bought about six scarves inside the beautiful domed Les Galeries Lafayette.
We took in the view up top and then toured their gourmet food shop across the street. Our lunch was in the beautiful brasserie at the other huge department store called Au Printemps. After a delightful lunch under their stained glass dome, we walked to the front of the great Opera House, La Palais Garnier. Sharon was much better about taking pictures so you can reference those on her FB post under Sharon Tyson.
Our evening concluded at one of our favorite dining spots, Le Train Bleu. If you've not seen our pics before on this blog, go to their website!  Johnny seemed to hit the jackpot with his menu selections having the lamb and then a magnifique dessert of chocolate.
The fun shot of the day were these glasses on display at Les Galeries Lafayette.
We have been in Paris for 34 days without a drop of rain. It's dry and dusty to say the least. I've gone through one sinus infection and now working on another. Oh-là-là.
Today…the Tour Eiffel!!
Have a great day,
L & B