Bonjour,
Paris is quieter, less congested and quite cool. It's in the 50's at night and low 70's during the day. Who knew? I can remember upper 90's in mid June a few years ago.  Seems I never quite get the wardrobe selection correct as I planned for very hot weather. Oh well, we'll adjust.
Yesterday was a busy start to our visit getting all the loose ends tied together…more grocery shopping, a few purchases that we needed to make us more comfortable, updating our Metro card called a Navigo and trying to make some plans for the imminent visit of my daughter Natalie and 12-year old grandson, Carson,  in less than a week. Accompanying them will be Natalie's niece, Emily, who is desperately awaiting the arrival of her passport! Think good thoughts on her behalf. She will be 17 on Bastille Day and we are hoping to celebrate with Parisian fanfare. It will be a dreadful shame if the passport does not arrive in time.
The most important question of the day from Bernie was "Where are we eating lunch?" The obvious answer was a trip across the river to Ile St. Louis and a favorite spot called Cafe le Flore en L'Ile.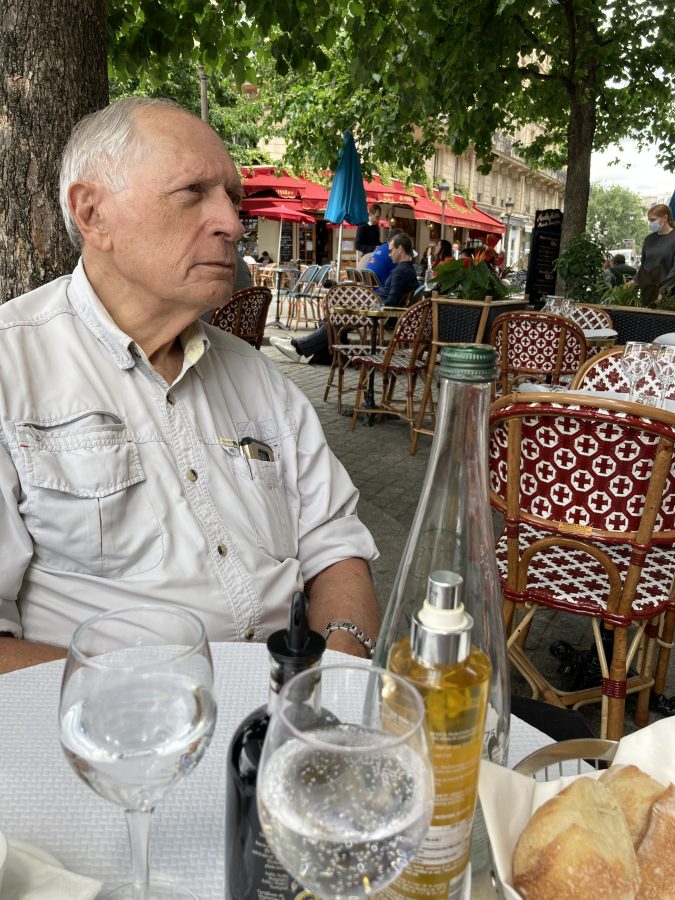 We walked toward Notre Dame which is still totally inaccessible and found an artistic photography exhibit about the restoration of the cathedral.  It was  done  with  such  French  elegance.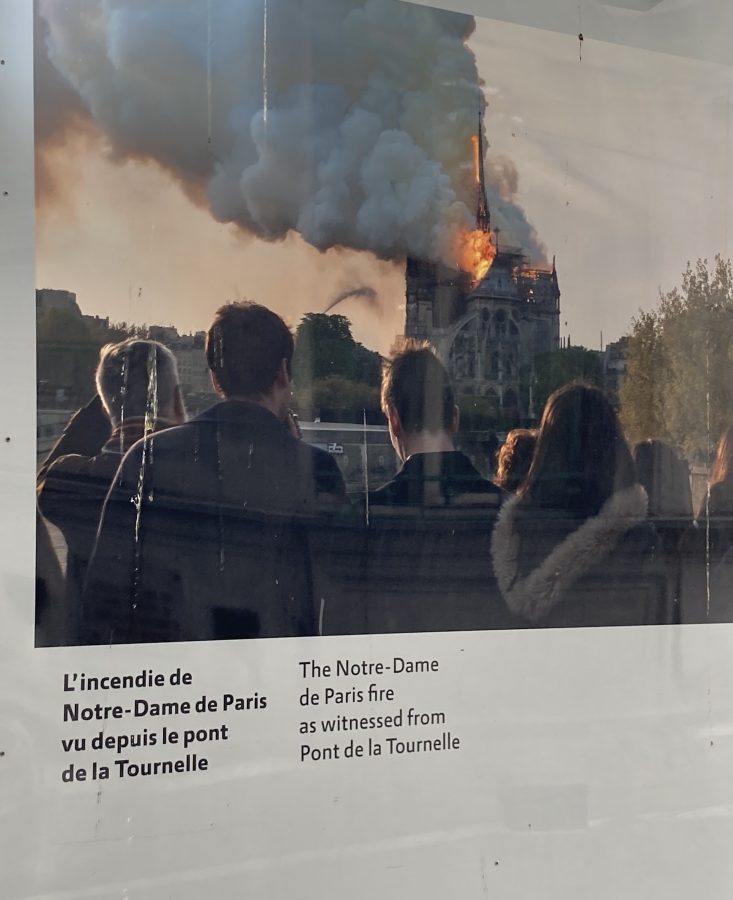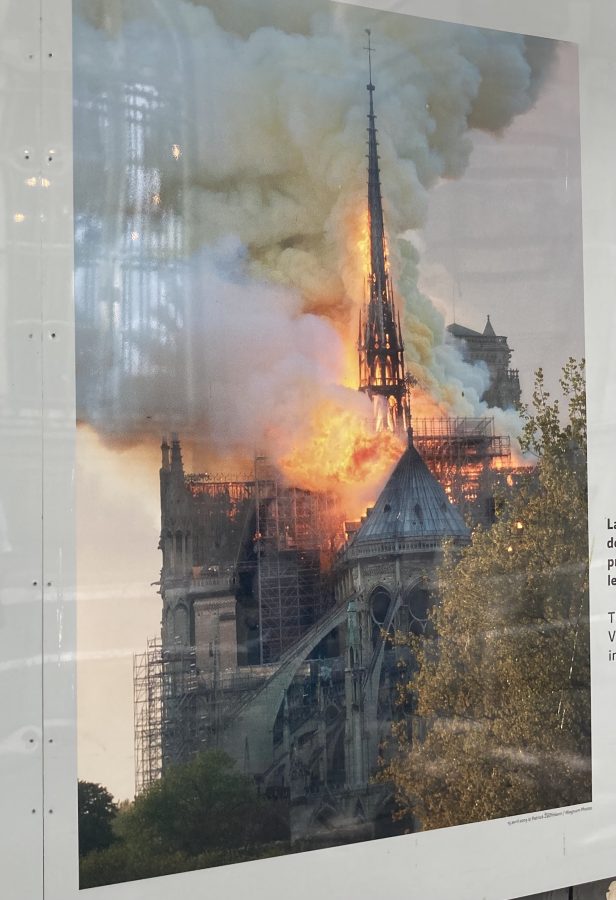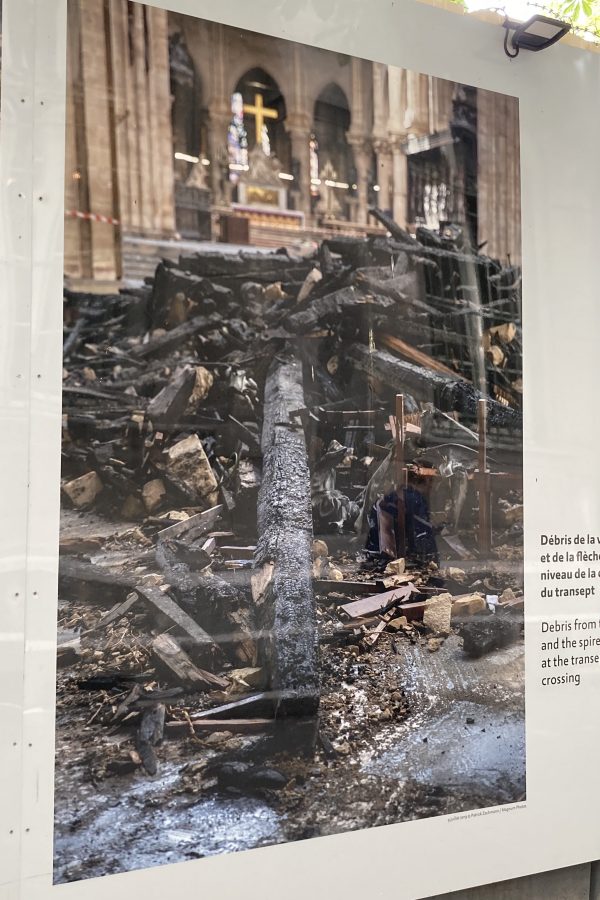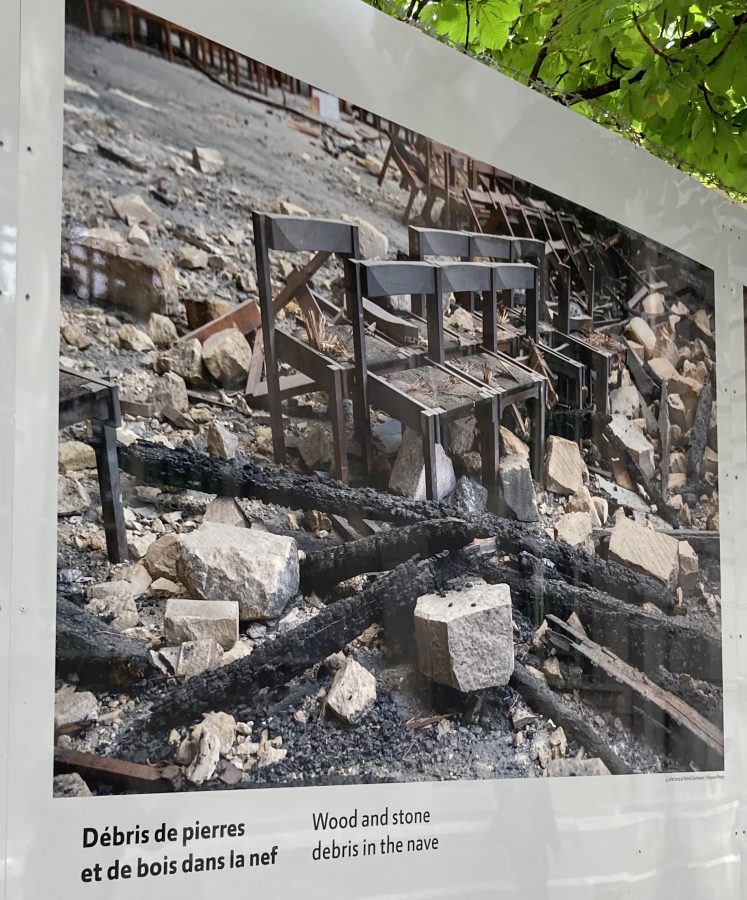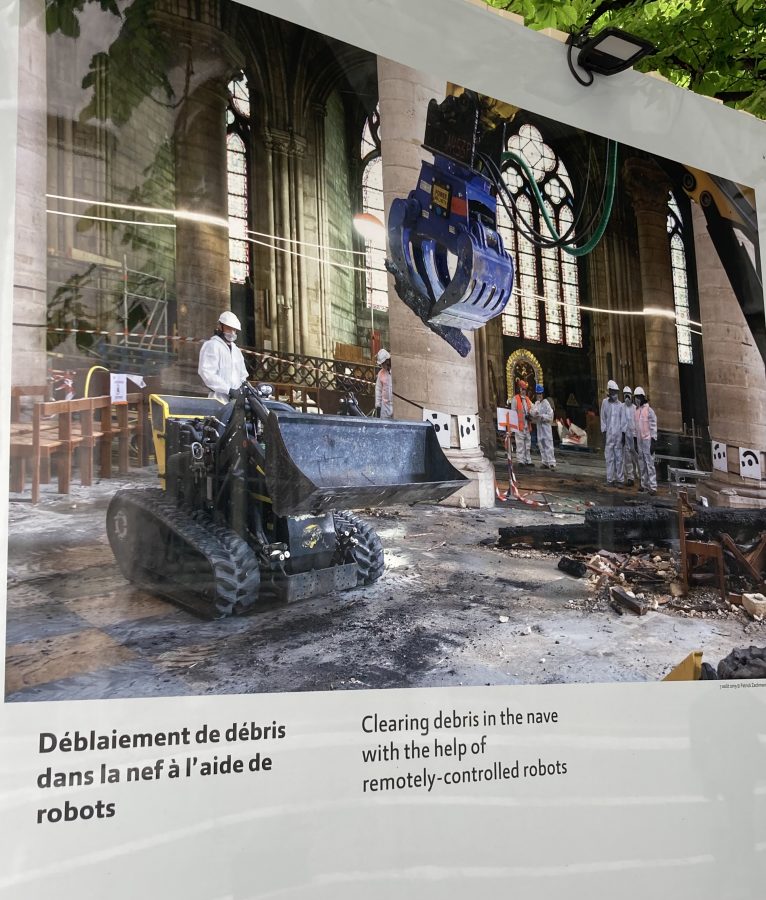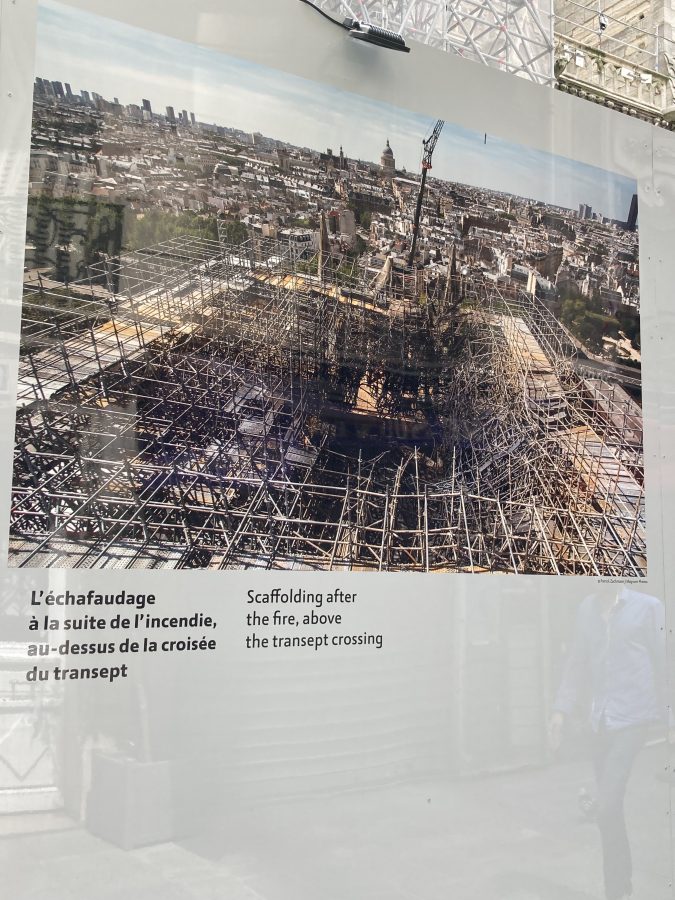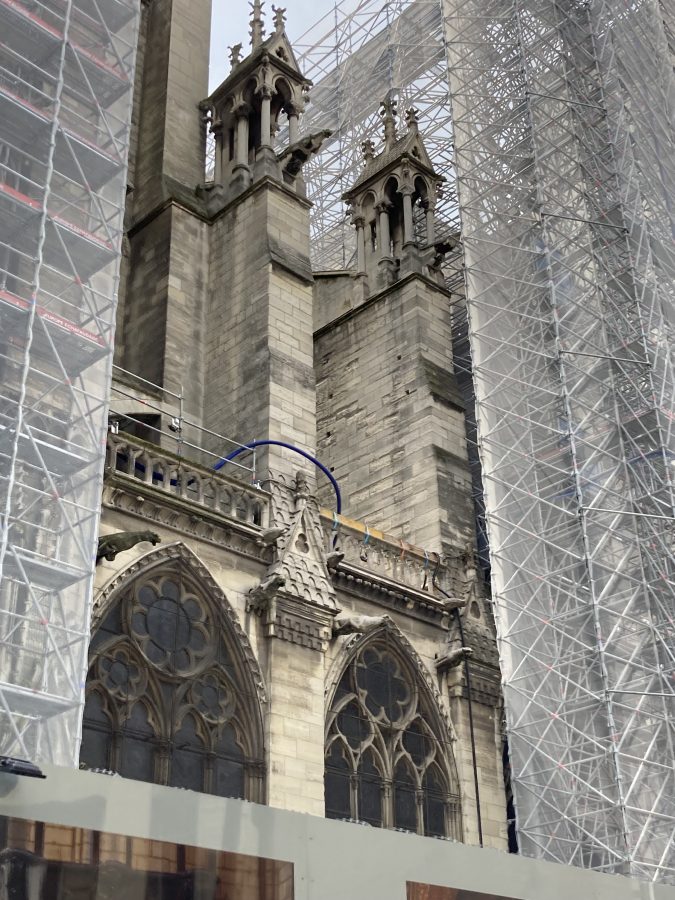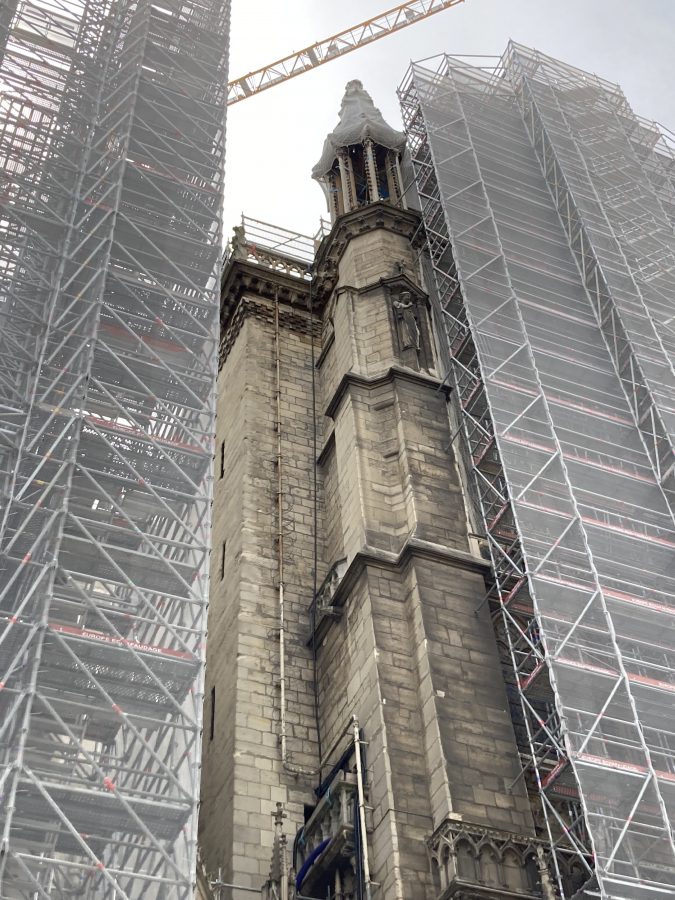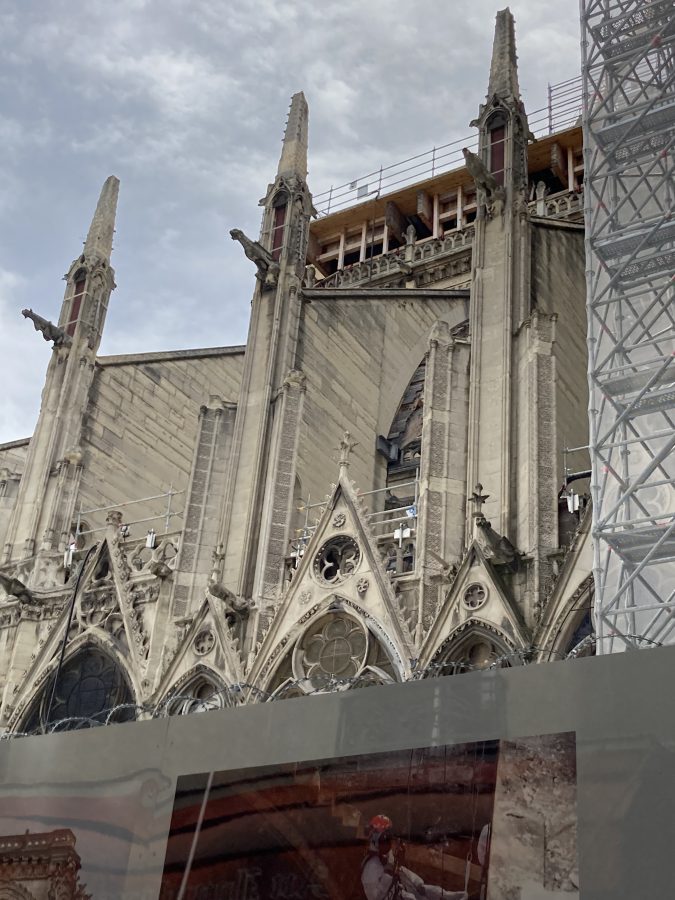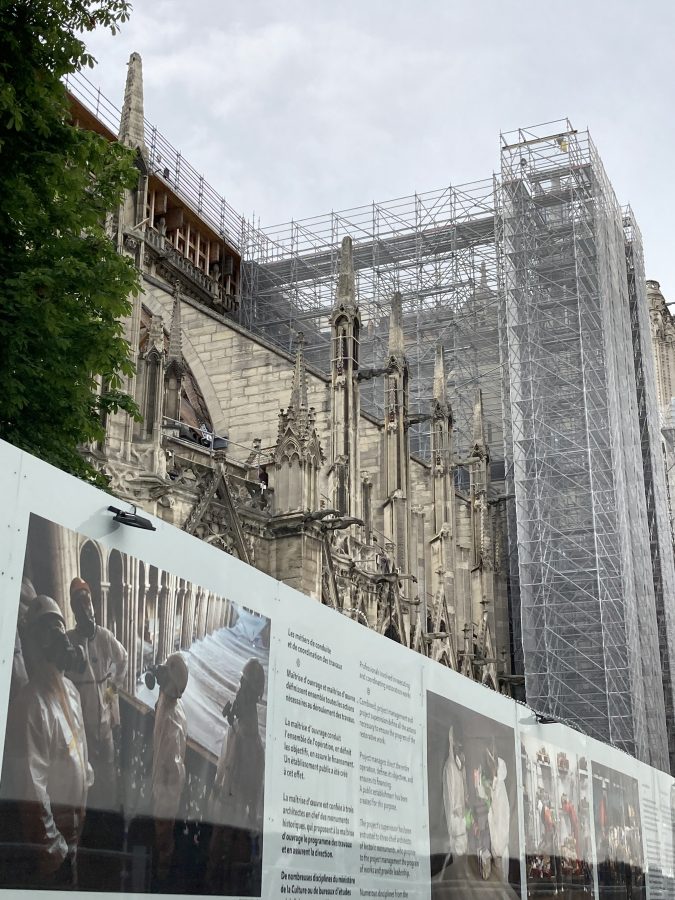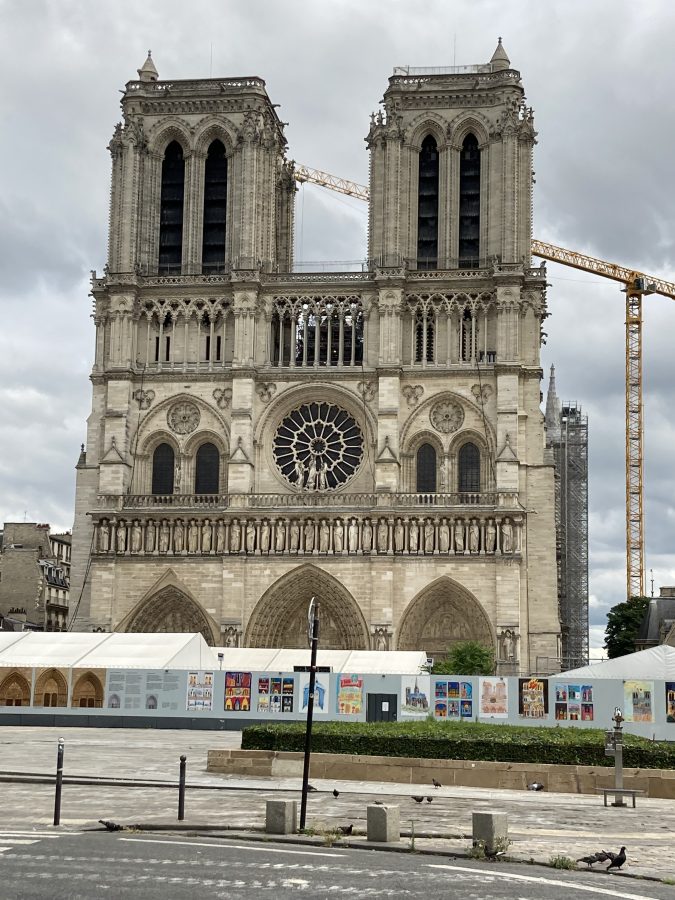 I needed a book in English to read at night so none better than the Shakespeare bookstore right across the river. They have an outside kiosk which always has used paperbacks for 4 or 5 euros!
We spent the rest of the afternoon trying to find a spot to view the fireworks on the 14th but to no avail. We tried several ideas, none of which panned out. The locals at the hotels and restaurants don't yet know which streets or subway stations will be open or closed which makes it very hard for us tourists to plan. Spontaneity will have to claim the day.
Our lover of the day photo is surely the purist example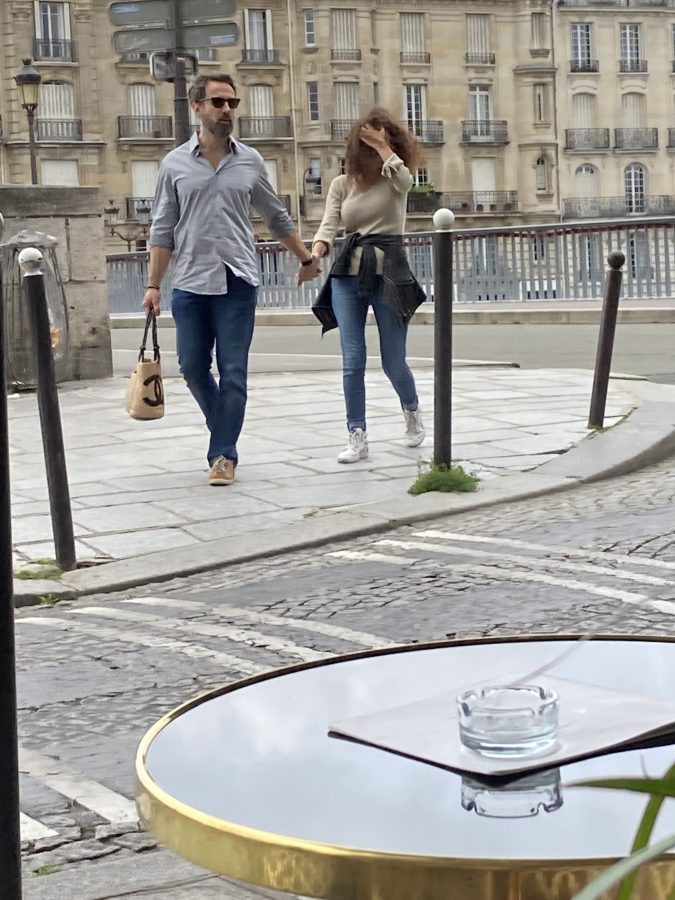 of devotion when a guy carries the purse for his beloved.
Here's a selection of doors and door knockers which we hope you enjoy.
In trying to remember who voted for which theme, Lynne Berry Vallely wanted store windows. Here's a good one from along rue de Royale.
And for my neighbor Melanie who loves the flowers, here's one of the delightful flower shops that are everywhere.
Lunch was late and very filling so we basically had no dinner and were off to bed early…two tired puppies.
We hope everyone had a great Fourth of July, and we all remember the victims of the tragedy down in Miami. We have no working television at the moment which may well be a blessing.
A bientôt
L & B