Bonjour mes amis,
First of all, merci beaucoup for the positive feedback on my blogging. Many of you commented and that was so rewarding. It does take quite a bit of my time but has become a part of my daily Paris experience. If it brings a little joy to your day, how wonderful is that.
Yesterday, the weather was near-perfect and the way Paris summers are supposed to be. It was cool and breezy and just barely tipped 80 degrees for about an hour. We meandered over to a favorite area called rue Montorgueil in the second arrondissment. It's one of the fabulous pedestrian streets in Paris and some of the best people watching. The food is café food, good but not great, with the exception of one Michelin-starred spot called Frankie's at the far end. I assume it's still there. We didn't check it out. We have always thought that an apartment in this area might be worth investigating.
Our departure on Metro Line 8 from our apartment is effortless as our subway station usually looks like this, empty, with a 6-minute wait.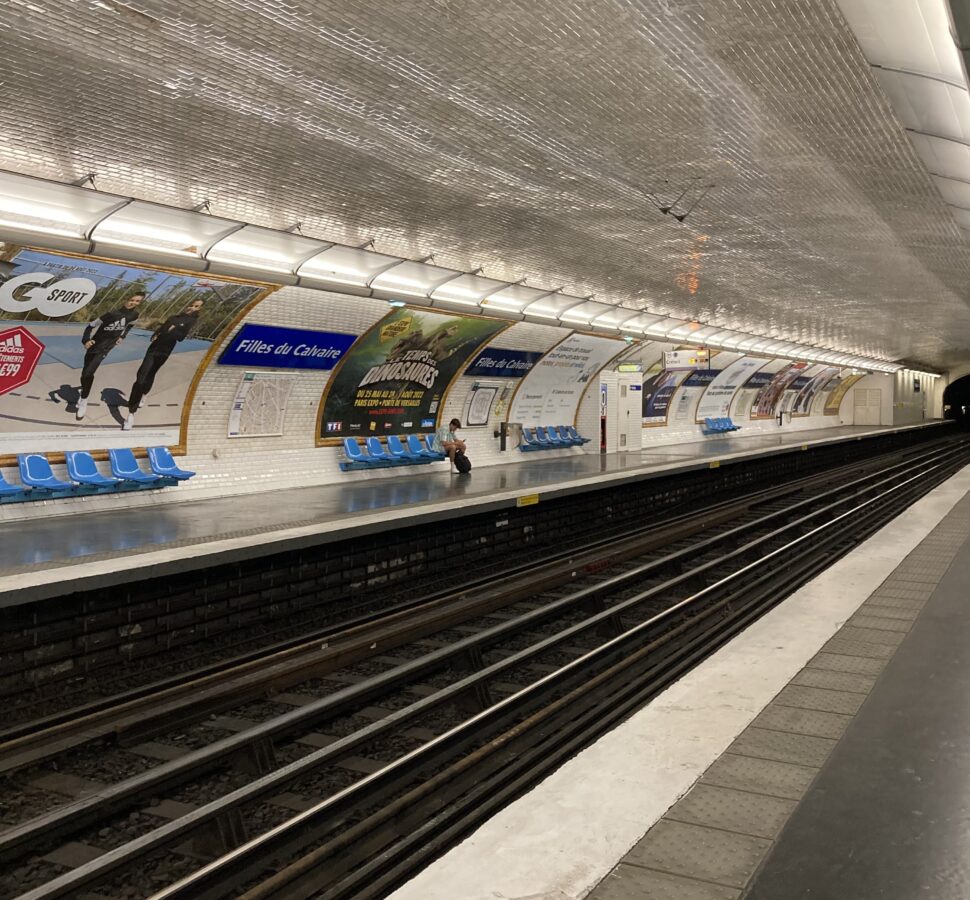 We had lunch at one of the many cafés on rue Montorgueil , the first of which we left because the head waiter wanted to bicker over which set of chairs we could have. That set a bad tone even with Bernie especially when it was early (12:15) and most of the chairs were empty! He was going to put us over in a corner. So we smiled and said, "No thanks" and kept walking. The cafe we chose was just the opposite. The head waiter was happy to see us, saying to sit wherever we liked. What a difference a first impression can make! We should all take note. The food was excellent and the service prompt and attentive.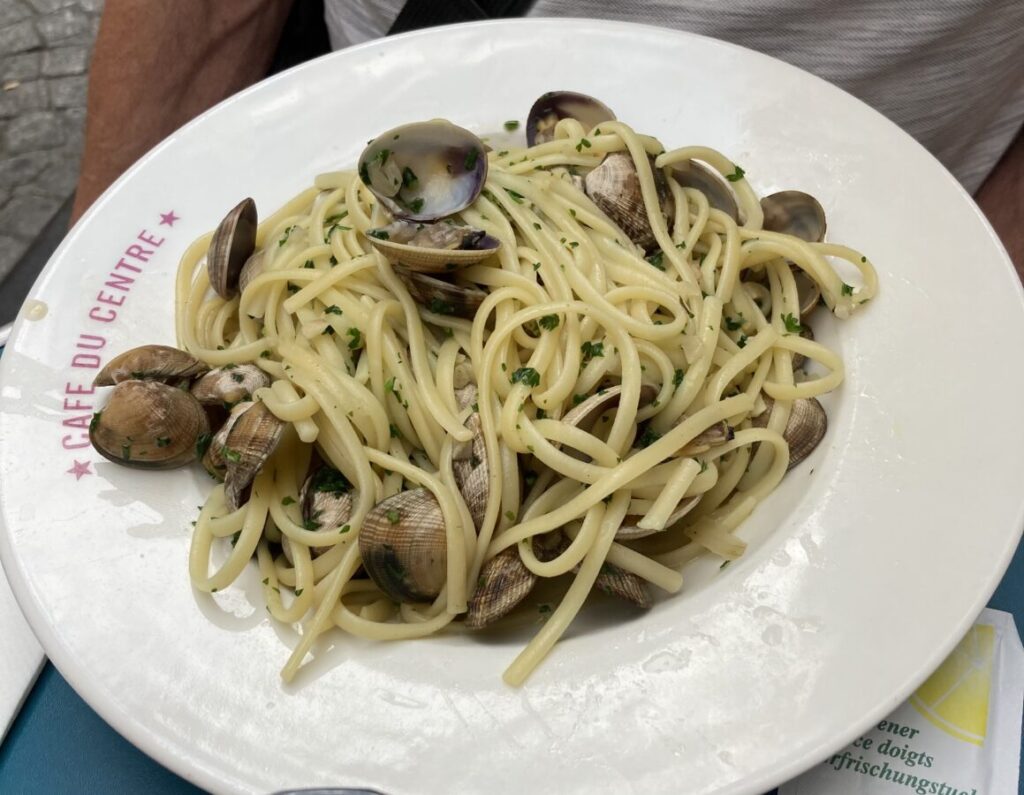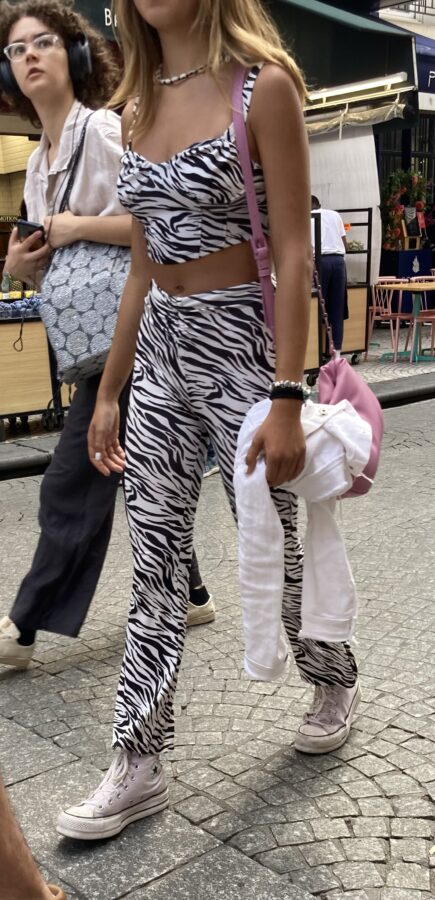 In Paris, one must learn to look up, look down, look all around because there are treasures of  history and visual images hidden everywhere. Inlaid upon the tiny tile along the street was this plaque marking the arrest and eventual execution of two homosexual men. They were burned alive in July of 1750, and this was the last time two people were killed in France for being gay. Wow!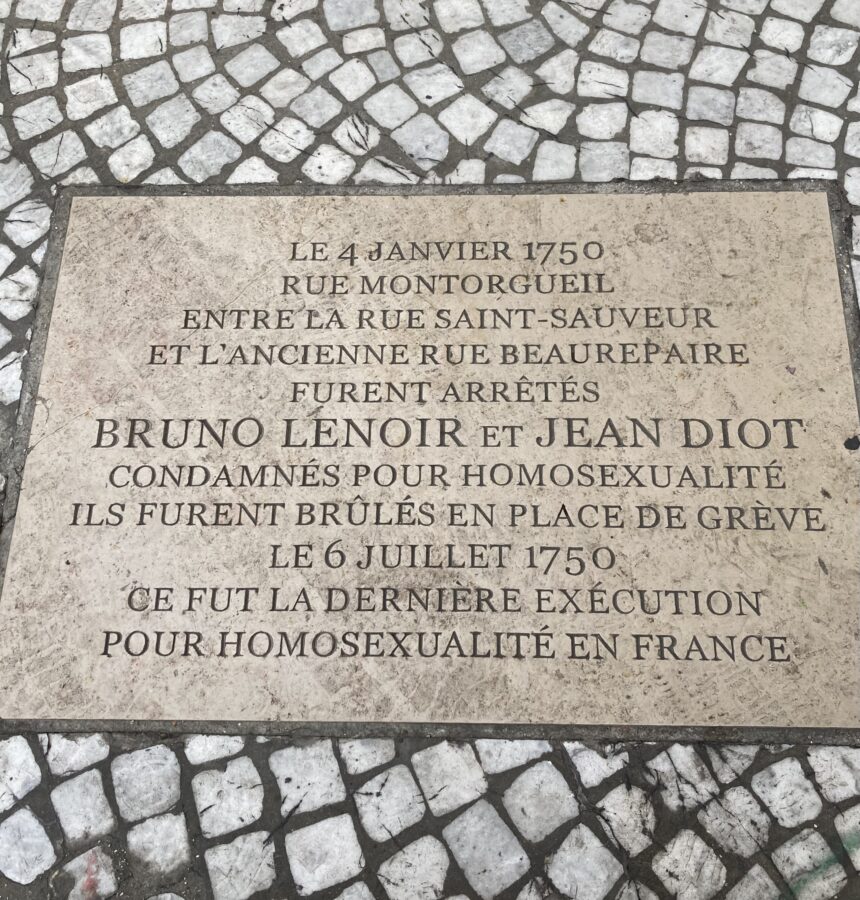 Just a touch of fall was in the air and couldn't help but notice these pumpkins at the fruit market!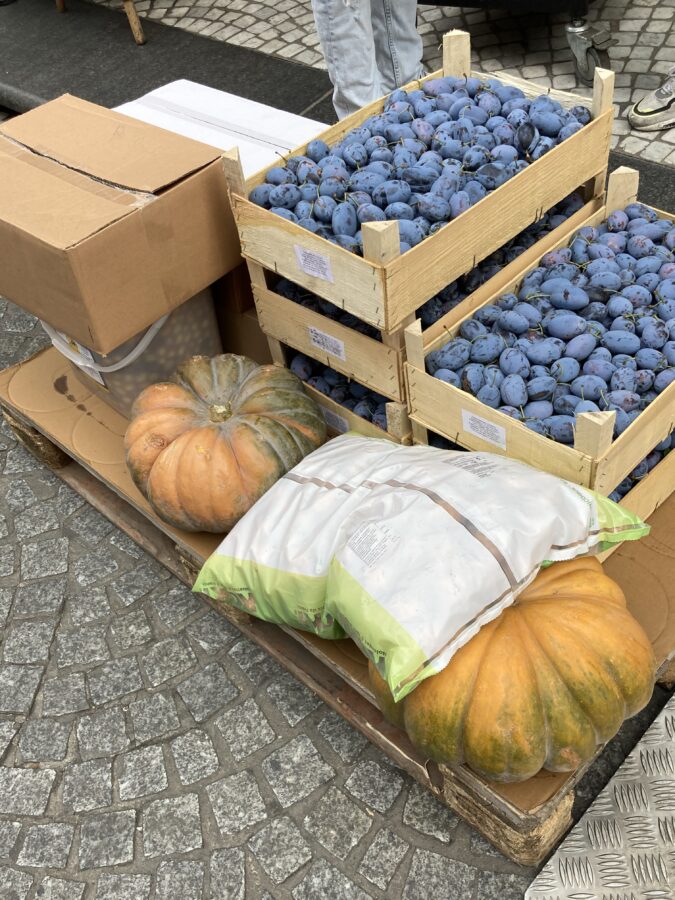 Bernie took a little nap over his beer and I walked along the busy street of Etienne Marcel looking for bargains. Very pricey and no bargains to be found.  But some nice images.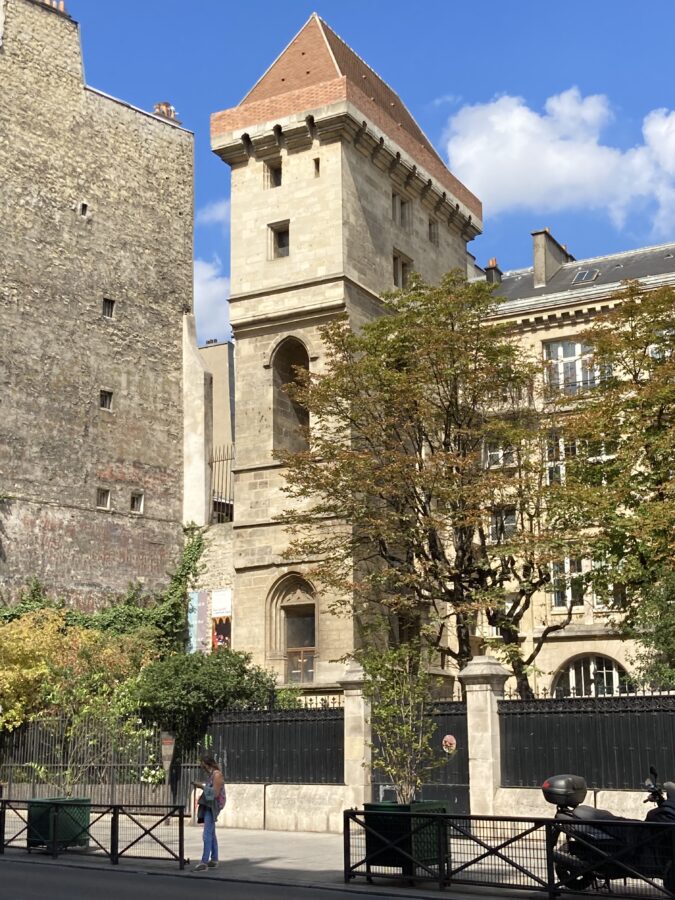 Our evening stroll was back in our area (so miss the river) and a few interesting photos.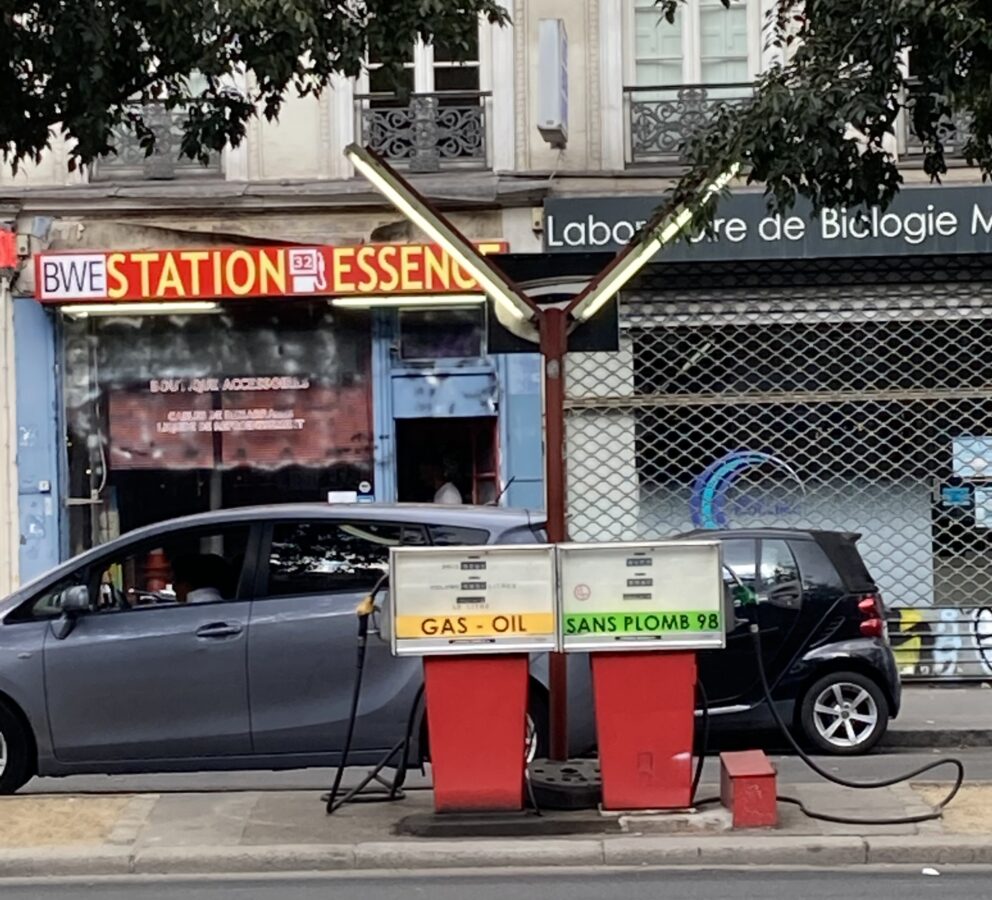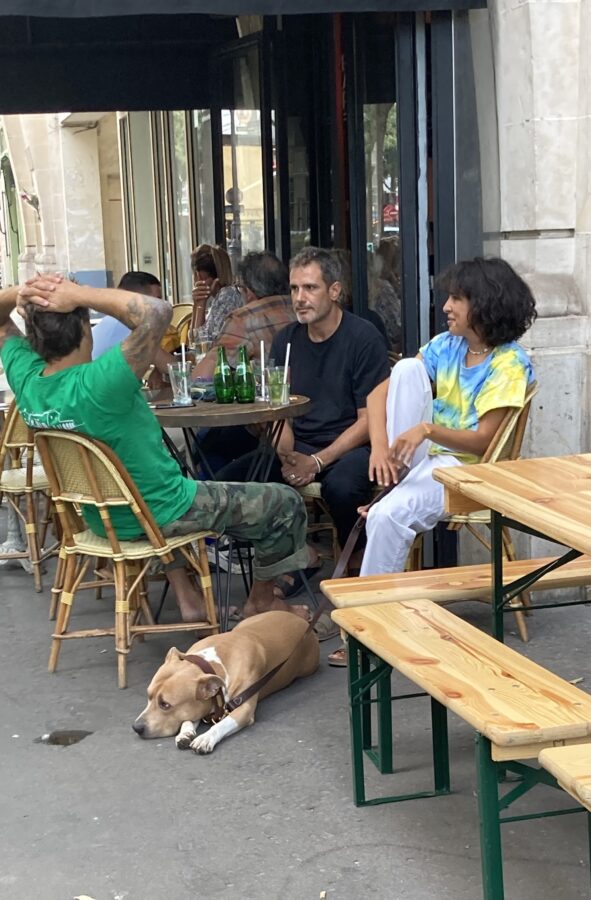 It was a very nice, slow easy day…no rush, no bother, no commitments. Tomorrow we will meet the Bilbro's for lunch but separately. Girls lunch, guys lunch…good weather again!
À bientôt