Bonjour mes amis,
Hooray for good neighbors who fix broken faucets. Yesterday, we got a functional kitchen sink again thanks to our upstairs neighbor. Life is back to normal after a difficult few weeks. How we take the simplest things for granted.
Sunday afternoons are wonderful in Le Marais. The whole world comes out to shop when the sun is out and walk the streets as I did, just ambling along looking for interesting photo opportunities. They are not hard to find. Bernie met me after a while at the beautiful new café at Le Musée Carnavalet. We had two unused coffee vouchers and sat a spell enjoying the beauty and the refreshment.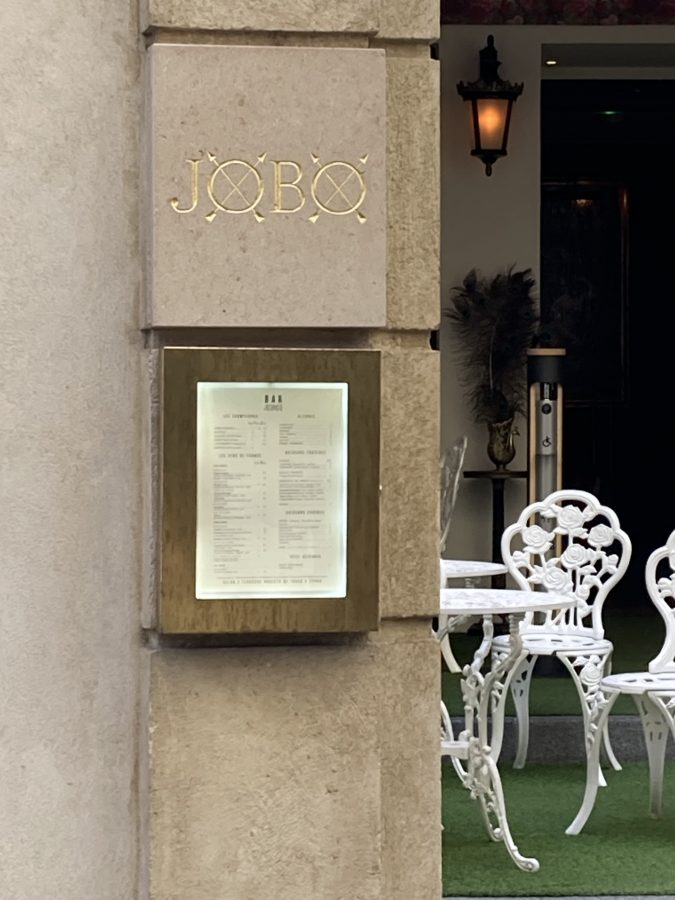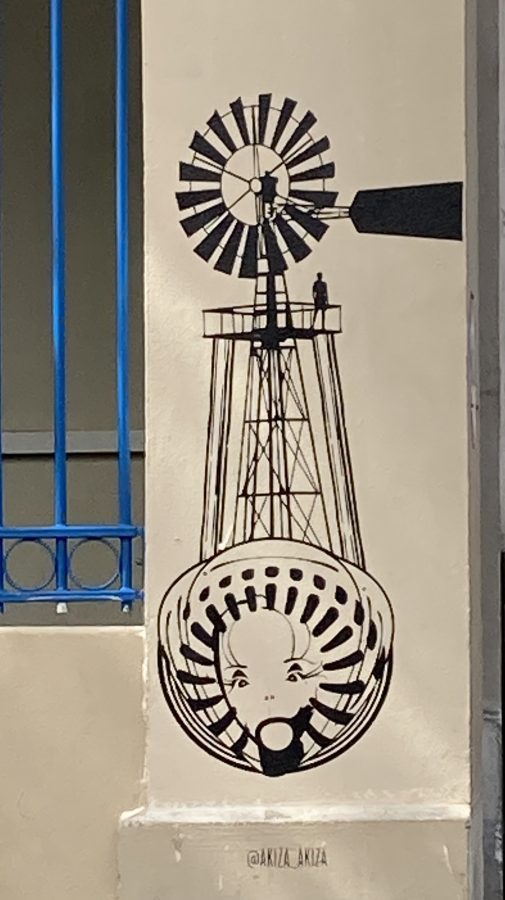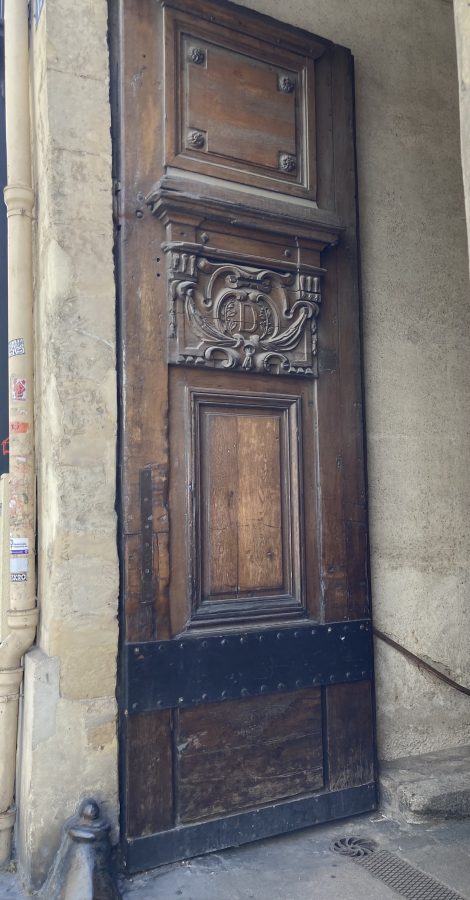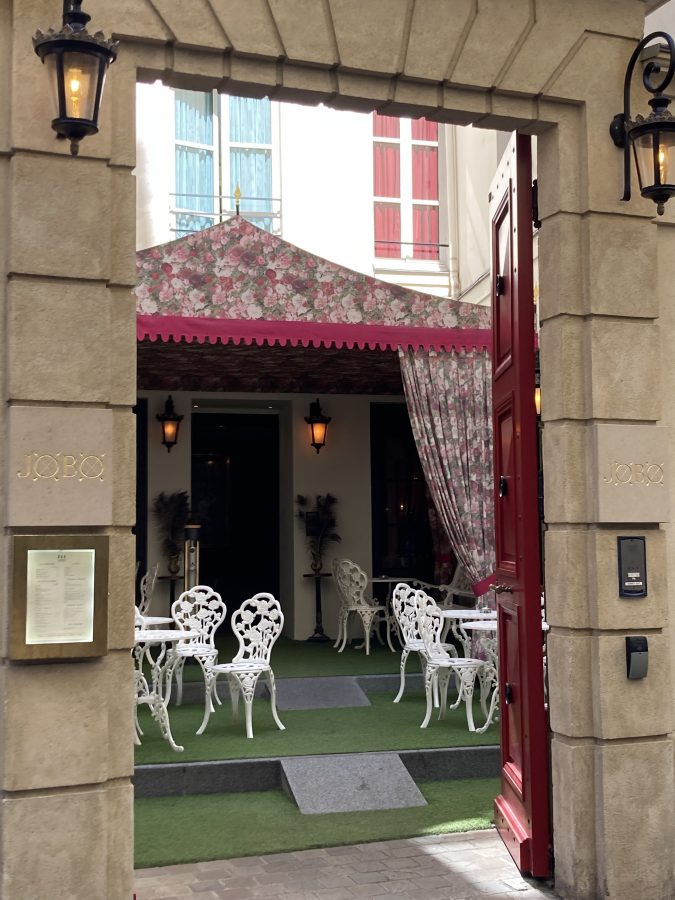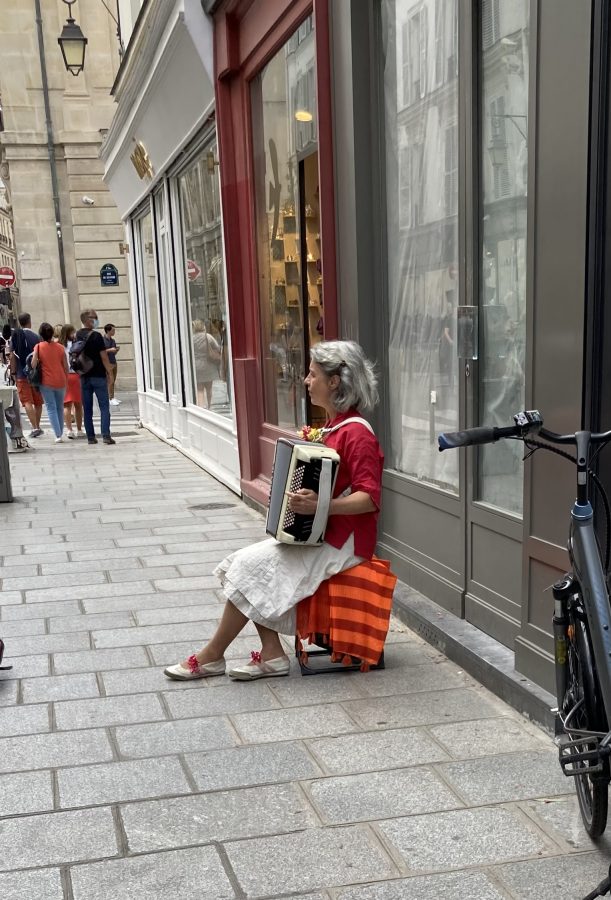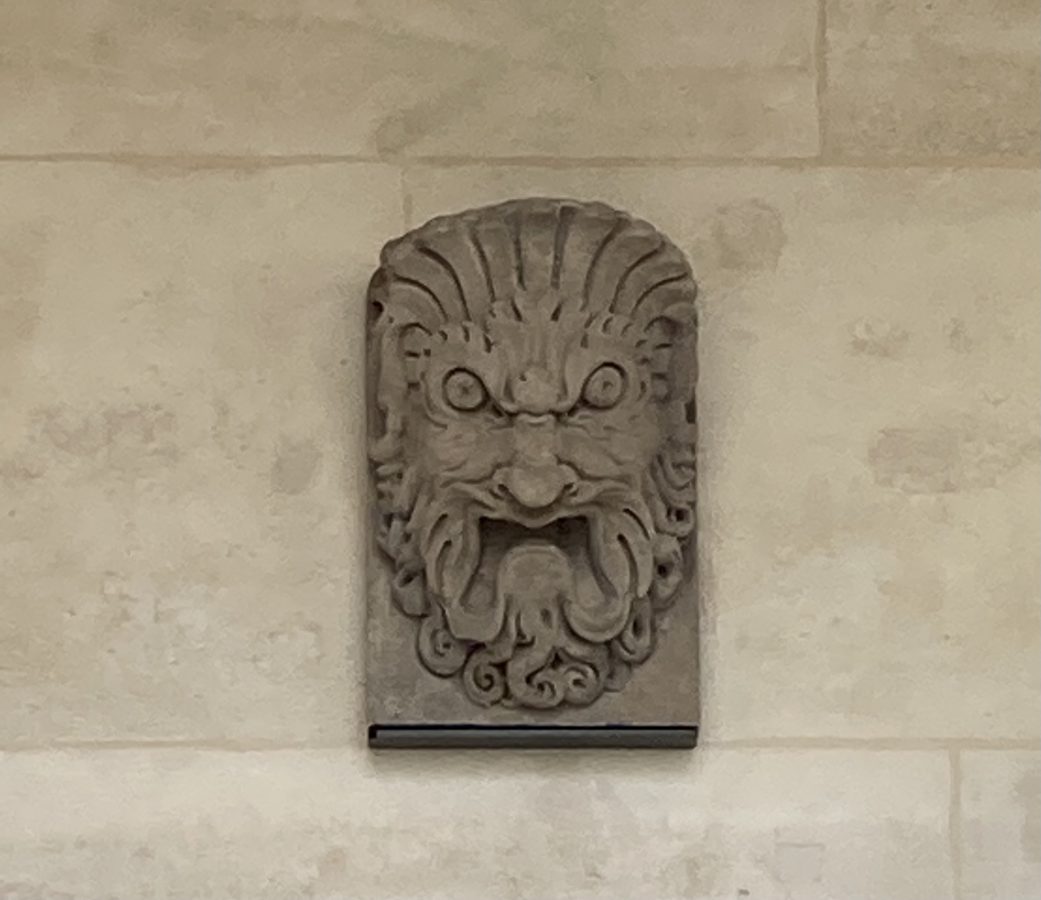 Yesterday after spending much of the day in the apartment with the sink repair, we did a little more strolling around the Opera and Boulevard Haussmann. Although we enjoy the area, it always reminds us of why we love the Marais, and why we will always choose to stay in the Marais if we can. The streets are wider and filled with high commerce, no tiny mom and pop shops, no fruit stands, no bustling regular locals carrying their half-eaten baguettes.
We ended our day at the famous Café de la Paix which opened in 1862 and is now the Intercontinental Hotel. It sits on the Place de l'Opera. Their website says, "It has watched generations of Parisians meet, find love, and share moments together, over coffee, over a lifetime." We started on the exterior and then moved inside for dinner. It is beautiful, but the food not remarkable. However, an A Plus for ambiance and service.
We entered the subway station to come home which we've done dozens of times and suddenly noticed something that's probably been there for years…delightful little images on the wall reflective of a night at the opera. Enjoy!
We have two sets of lovers for today, but alas, no kisses!
My blessing of the day was a video from my 14-year old granddaughter who is on the flag corps at her school. She produced an amazing routine to a song called "Time to Say Good-bye." It's special because all of my grandkids have learned this song (the Sarah Brightman version) from the time they were babies. I would play it in the car while taking them hither and yon. They were all somewhat mesmerized by it and have a little fun move they do at the very end. I'm SO sorry I can't effectively post a video. It's elegantly and gracefully done and  made me cry. Thank you, Avery Lillian, for this wonderful gesture!
À bientôt
L & B