Bonjour,
If you're not much into art, you may not appreciate this post, but we hope you will hang in there with us and find the content interesting, perhaps educational, and indicative of all the treasures one can find in Paris.
Our day's adventure focused on a visit to one of Paris' most distinguished and beloved museums, Le Musée d'Orsay on the Left Bank in a spectacular old train station, Gare d'Orsay. And yes, the trains actually did run here until the modern trains in the early 1900's became too long for the station. Even if you are not into art, the structure itself is worth the visit.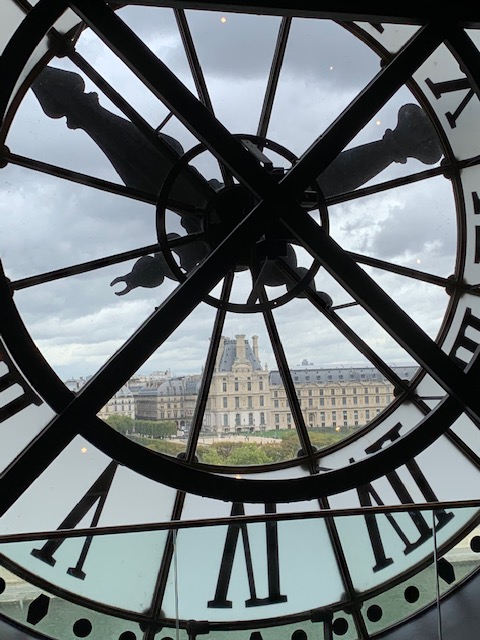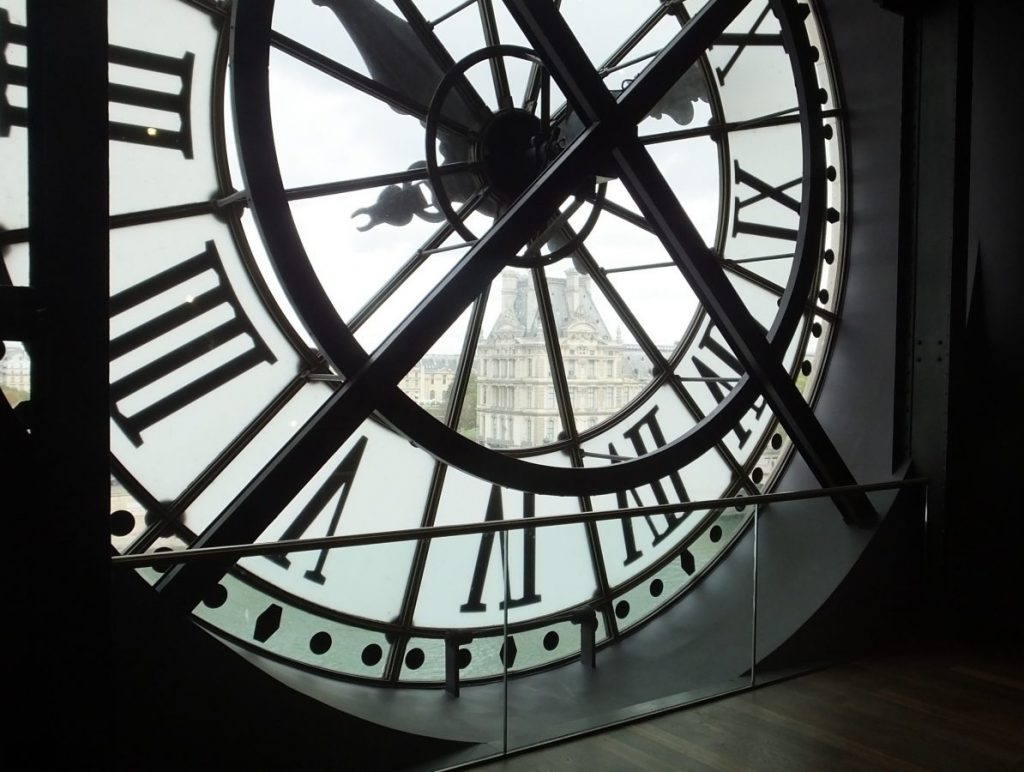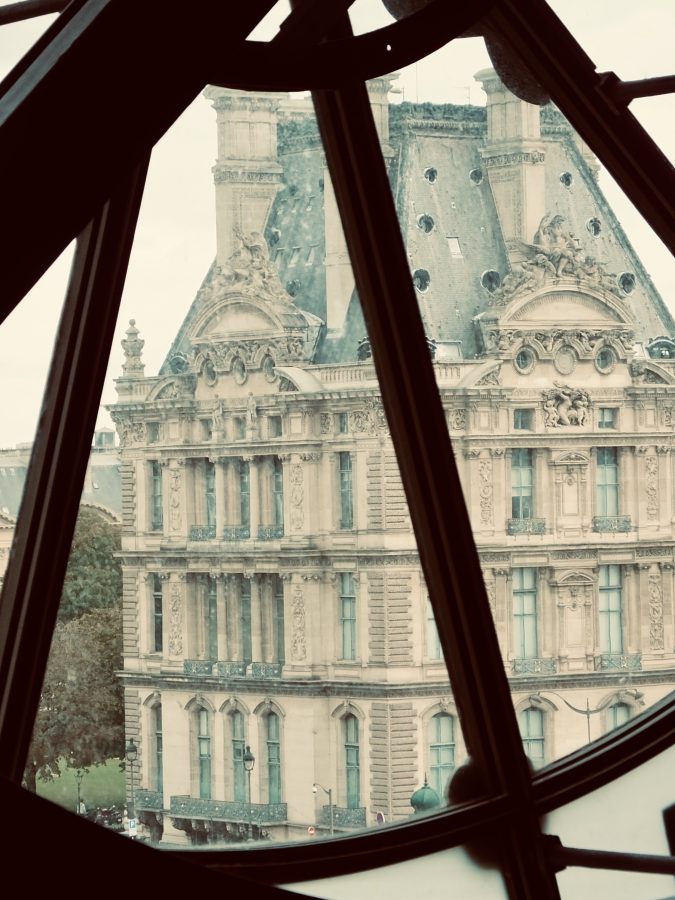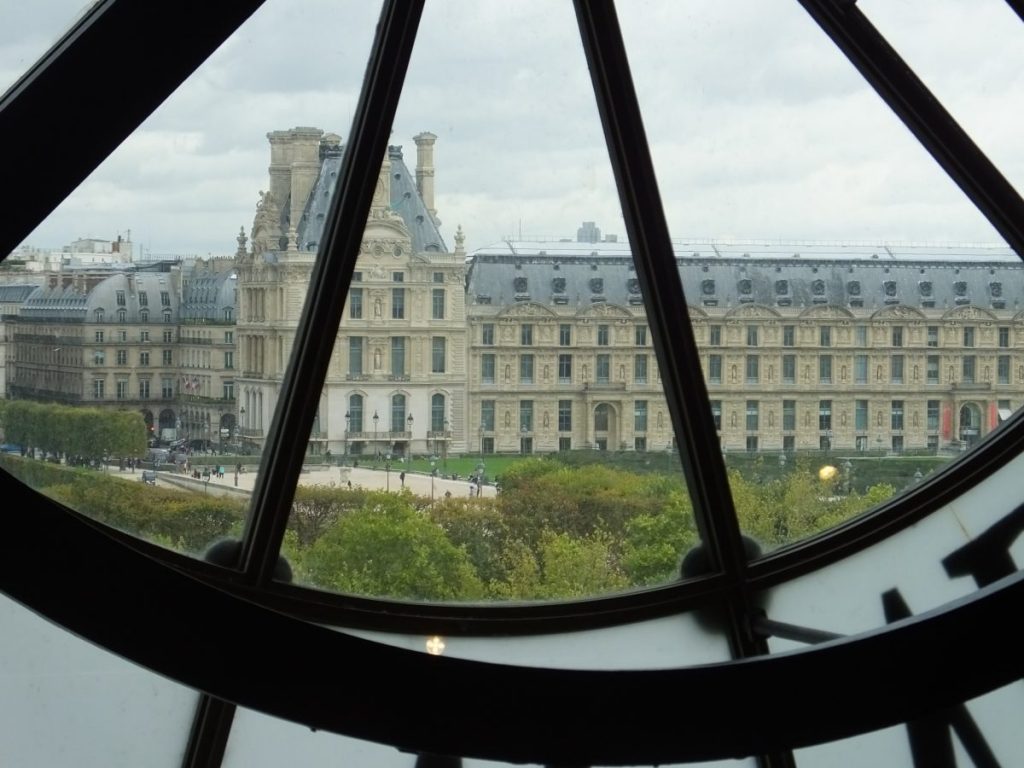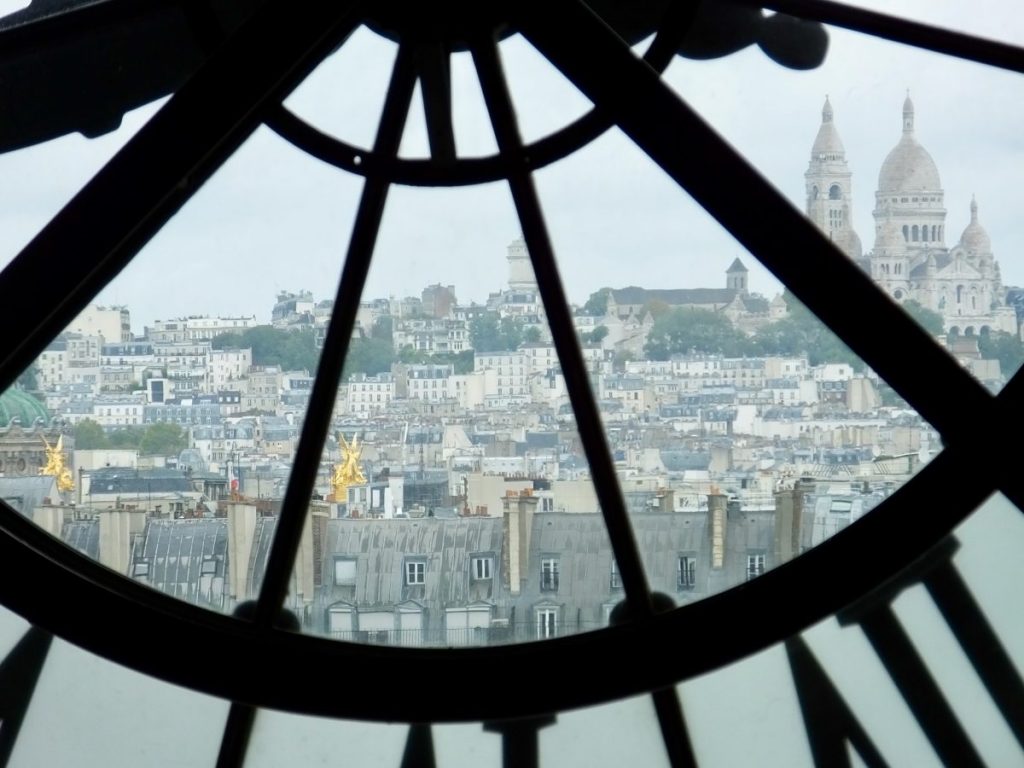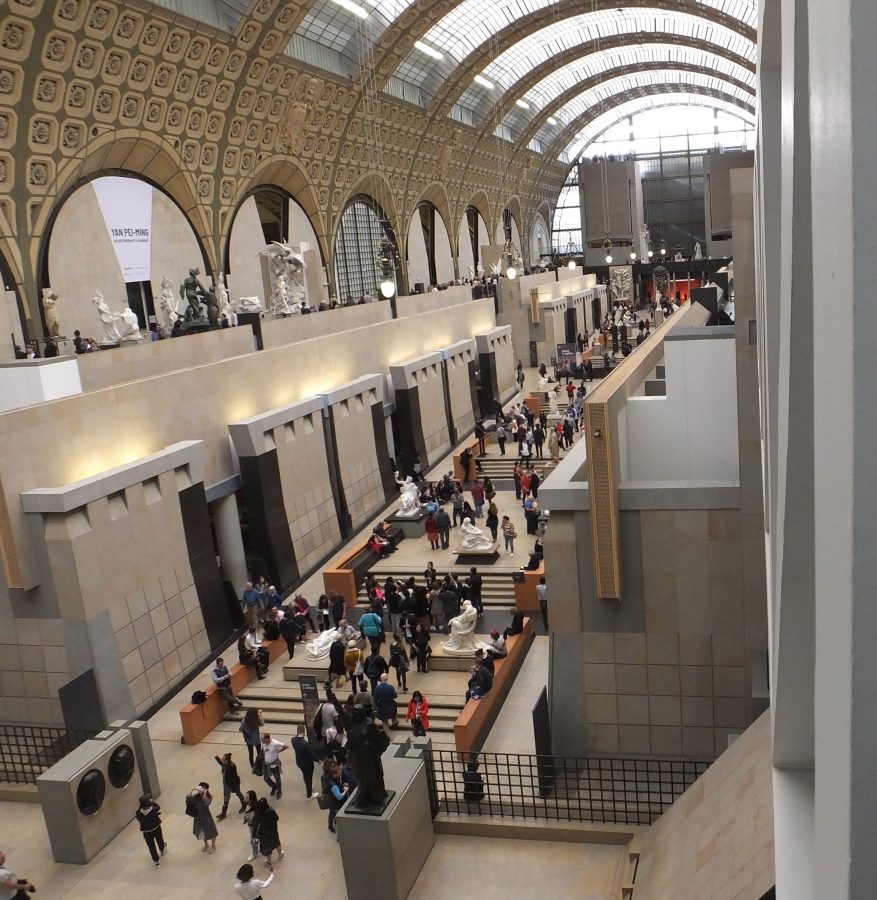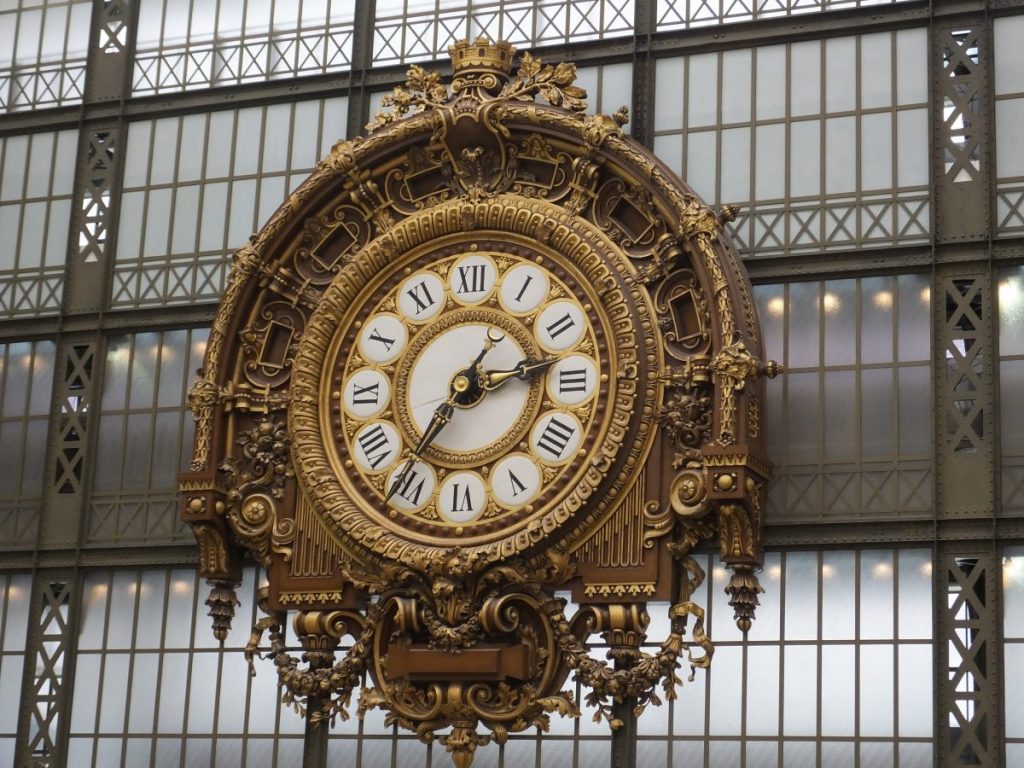 Plans and agenda in Paris get complicated because of the unexpected. We were going to zip right over to the museum which is a little difficult to get to from where we are only to be greeted with a 45-minute wait. Just unbelievable how many people were in line like us with no ticket and just as many waiting who already had their tickets. In a downpour of rain, we stood patiently. By the time we finally got in, it was noon so we decided to beat the lunch crowd and happened upon a restaurant on the second floor which was fantastic. It was our smartest move of the day. Great food and quick service in a lovely environment.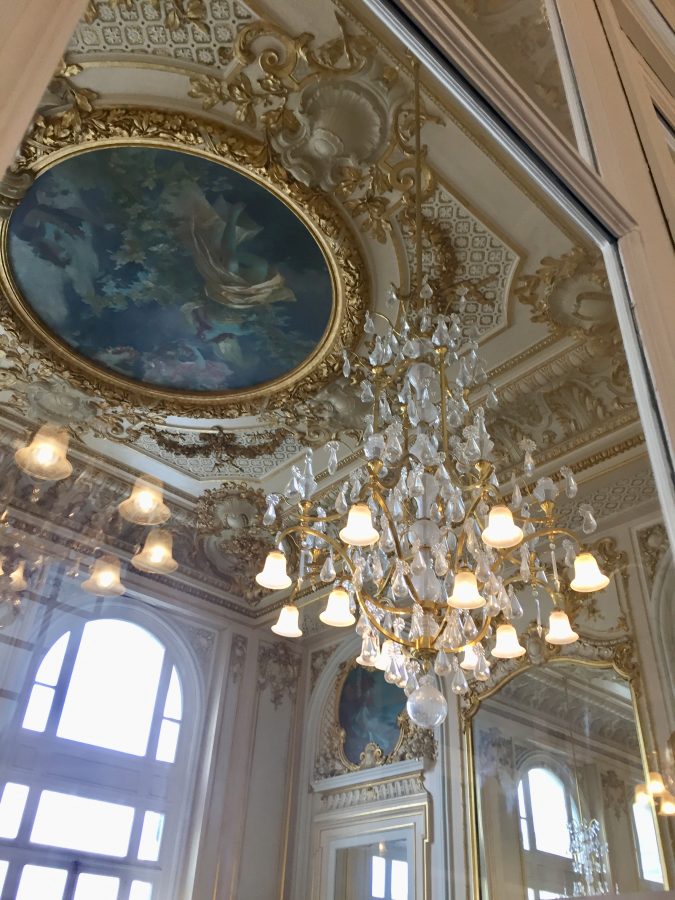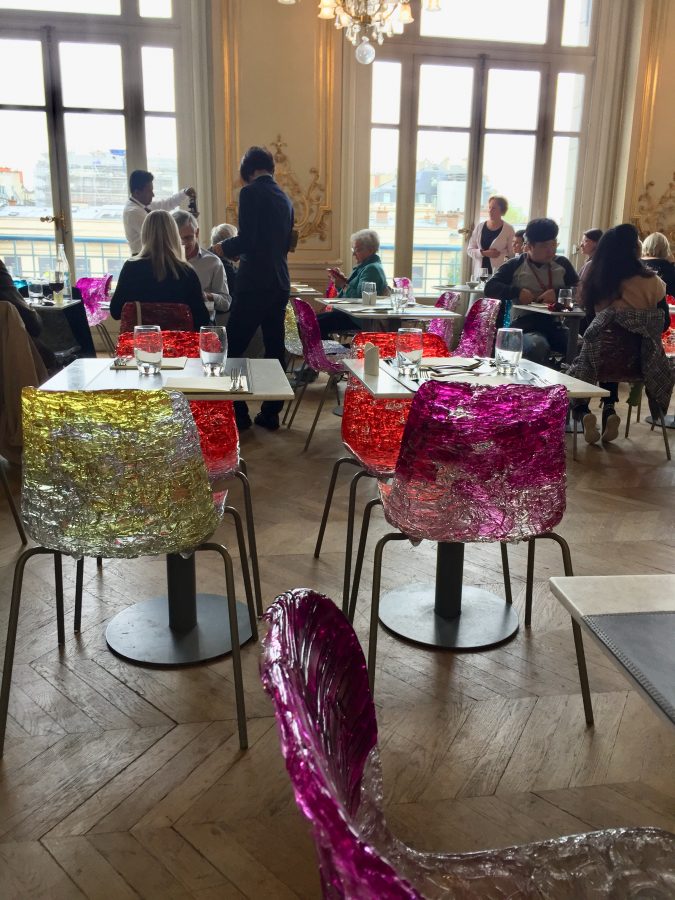 About six or seven years ago, the museum was renovated and rearranged and a source of much frustration trying to find the impressionists who were scattered all through the museum. Always before, they had been clustered on one floor. Well, I'm proud to announce that the situation has been corrected and all the better-known impressionists are on the same floor again (the fifth) which is SO much better. Monet, Renoir, Manet, Pissarro, Van Gogh, etc. Bernie gets credit for almost all of these photos. The pattern is to show the art, then the artist with explanation and title. Hope you enjoy the tour!
We ended the afternoon with a quick trip over to St. Chapelle for Bob and Cindi to see in the late afternoon sun. We waited for them across the street at a favorite café.
Our best light shot of the day was this subway station at Cité.
Dinner was a roasted chicken and potatoes from a street vendor we affectionately call "the chicken man" who has been in the same spot now for 12 or 13 years. And then, oh-là-là, we ended our day, all four of us, folding underwear in the Lavamatic across the street!
From the height of elitism and great art to the depths of real life…that was our fun day. Hope you enjoy.
L & B