Bonjour mes amis,
We are greeted this morning with so much bad news from America: COVID increases, Hurricane Ida and the situation in Afghanistan. We pray for all of these tragedies and feel a sense of desperation for those caught in their grip and those who have lost their lives. May God have mercy on our souls. May God bless our leaders, our soldiers, our nurses and doctors. One FB post I saw early this morning said, "Turn off the media and love one another." That would be my fervent hope for America.
Perhaps we bring a little fresh air with these posts. Speaking of fresh air, it was 54 degrees yesterday morning at daybreak, with a high of 67. Cool, rainy, and driving us to shop for some appropriate clothes to make it through September. Even Bernie has succumbed. Much of what I brought in preparation for a very hot summer has never been worn! Every day I'm saying out loud, "I should have brought this or this or that. Everything I need is at home!"
Our weekend was easy and relaxed, nothing terribly special, but full of fun images which we offer for some stress-free enjoyment. We'll share some food, restaurants, fashion, street art, flowers, doors, tattoos, and an update on the wrapping of the Arc de Triomphe. If you recall, the artists are Christo and Jeanne-Claude, now both deceased, but whose advocates are completing the project. They were both born on the same day. She died in 2009 and he, in 2020. Bernie is fascinated with it! The wrapping has begun which you can easily see so progress should be swift now.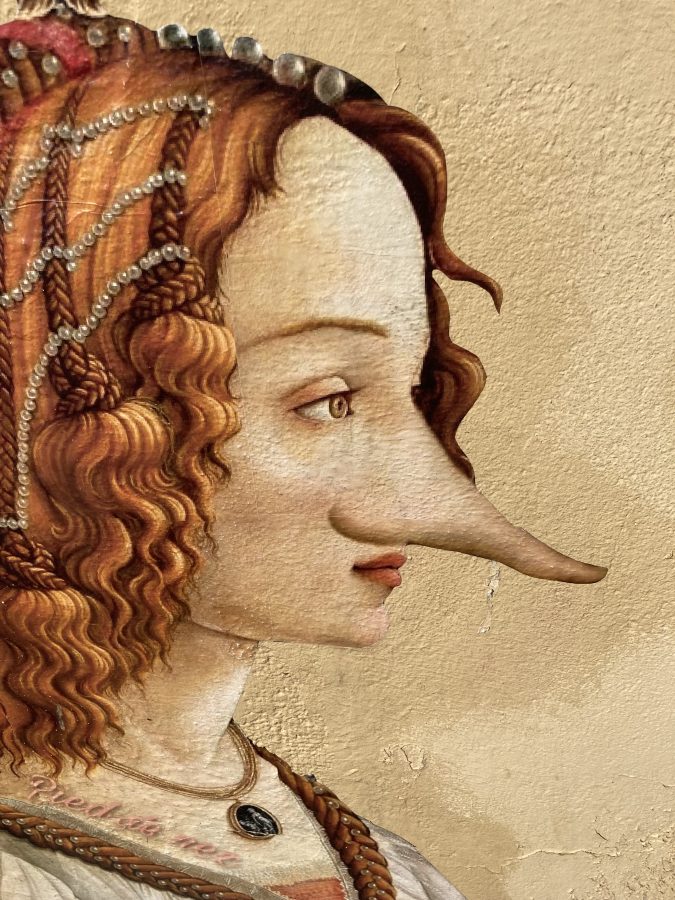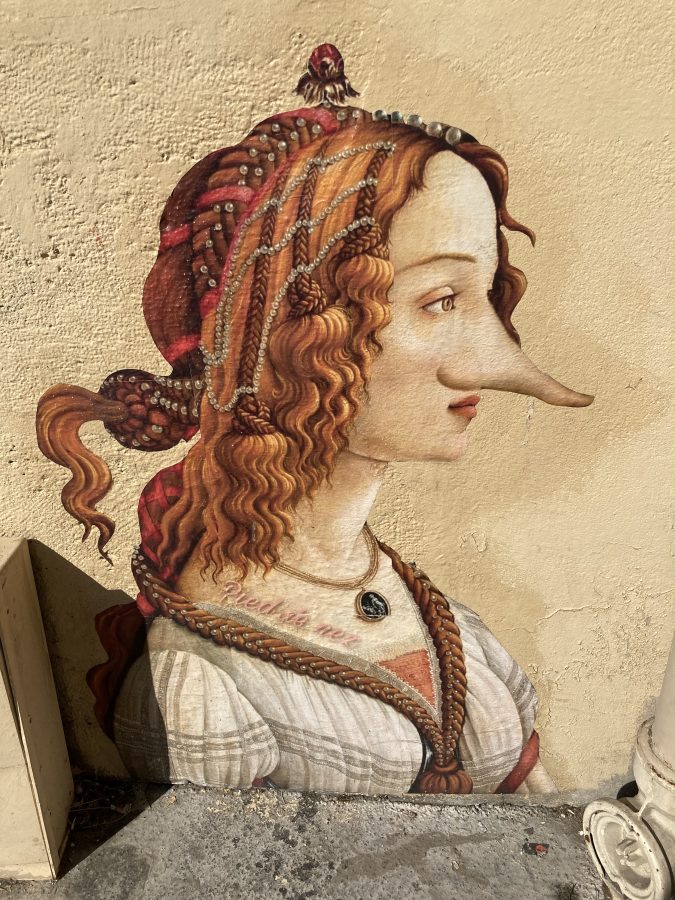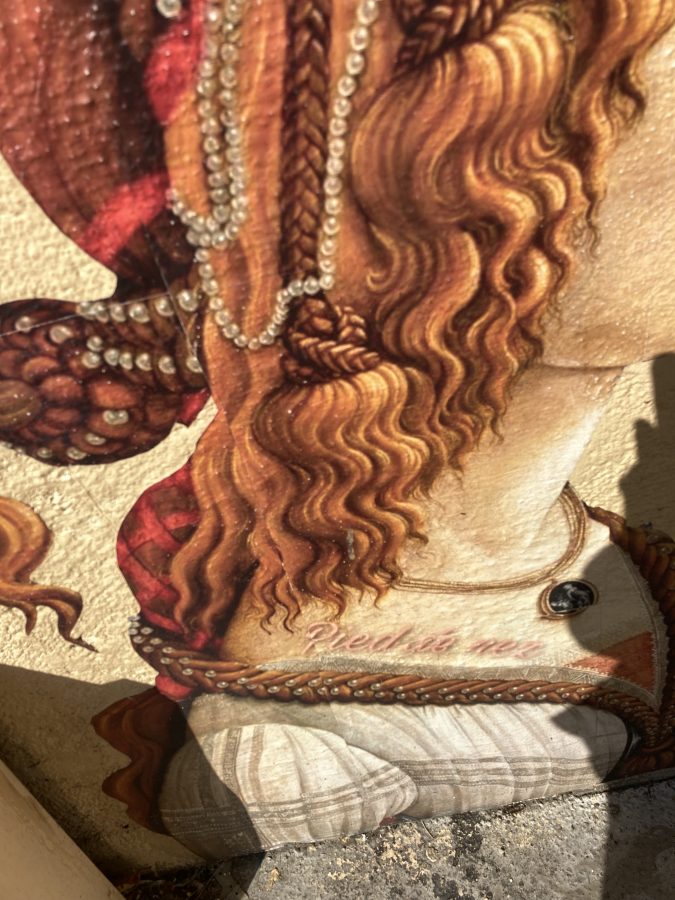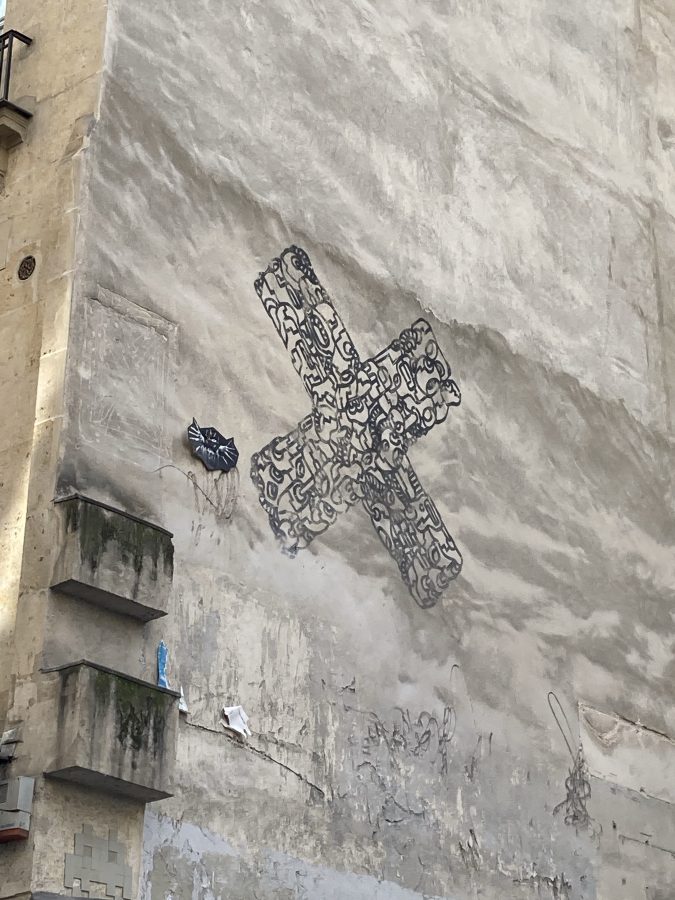 So that was our weekend. We hope yours was as good as it could be. We hope you remember to turn off the media and love one another!
À bientôt
L & B