Bonjour mes amis,
This has been the week for new Paris adventures!
Yesterday, our neighbor Chantal, became our tour guide to the Foundation Cartier in the 14th arrondissement. Ironically, this new experience was just a block or two from the Liberation of Paris Museum! And at the advice of another friend we found a completely new pedestrian market street called rue Daguerre which is similar to rue Montorgueil and rue Cler. Loved the area! Maybe a spot for a different apartment next year. I will have to research it, knowing how  very difficult it will be for us to leave the Marais!
The Foundation Cartier is a space for contemporary art exhibits. Yesterday's was called "Cherry Blossoms" by Damien Hirst. Hirst is from England and this is his first exhibition in France.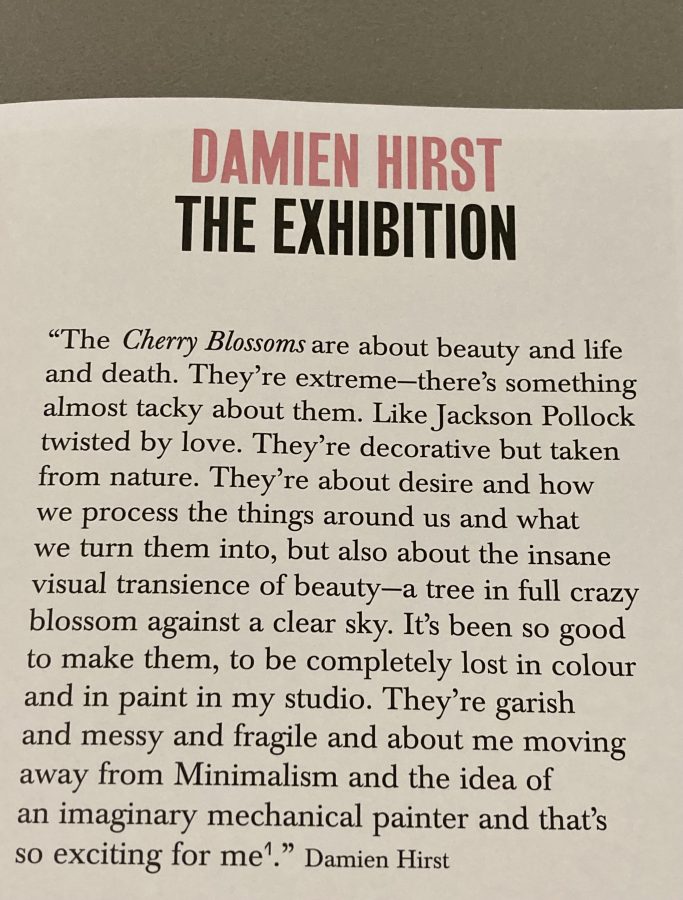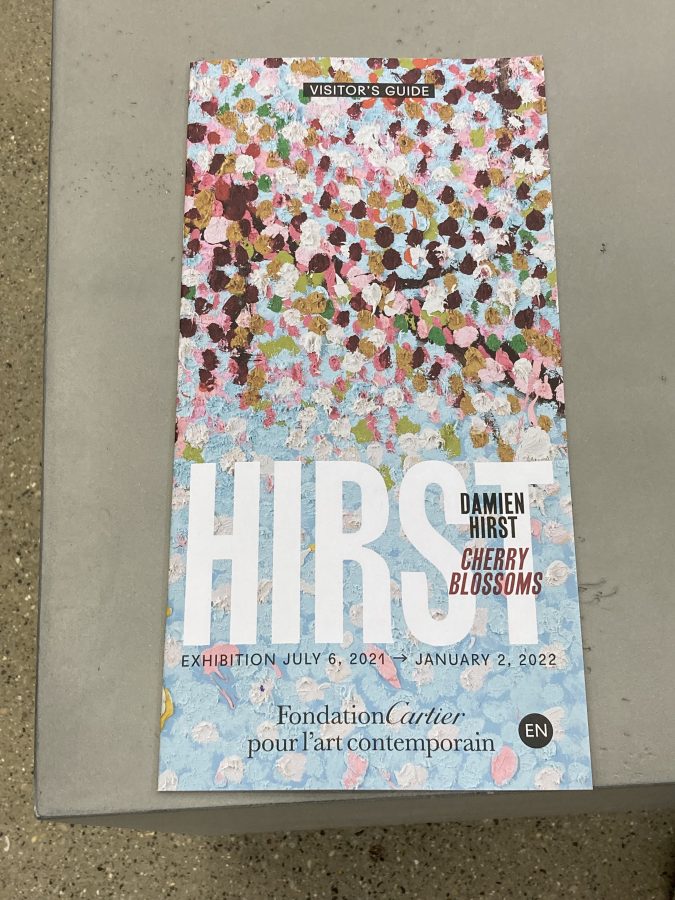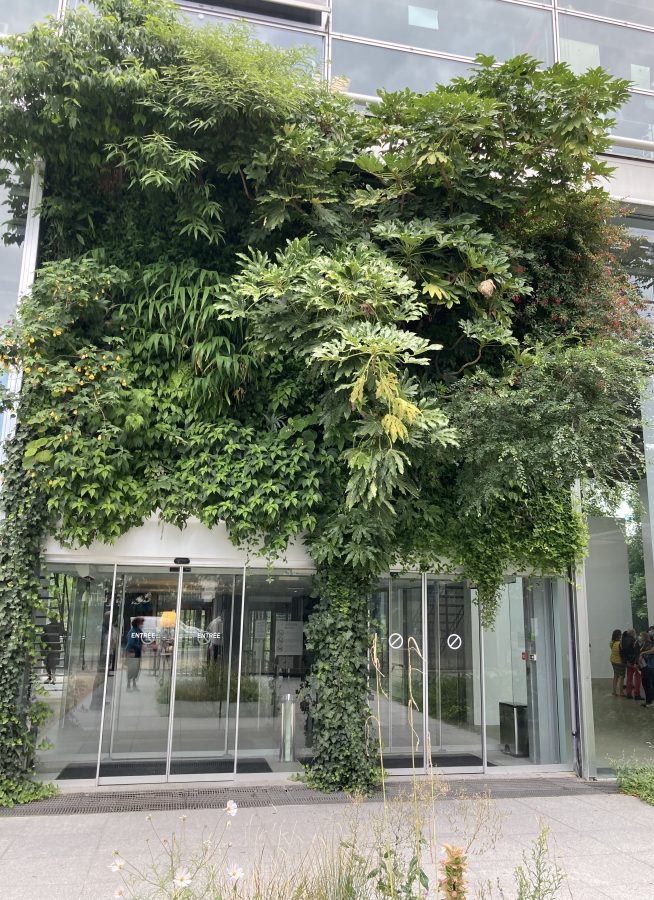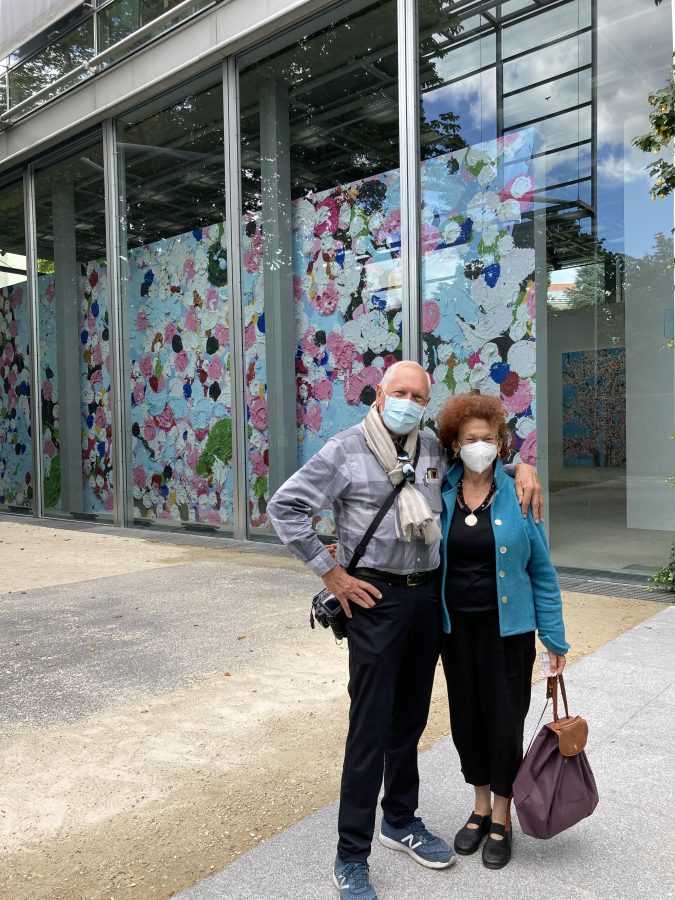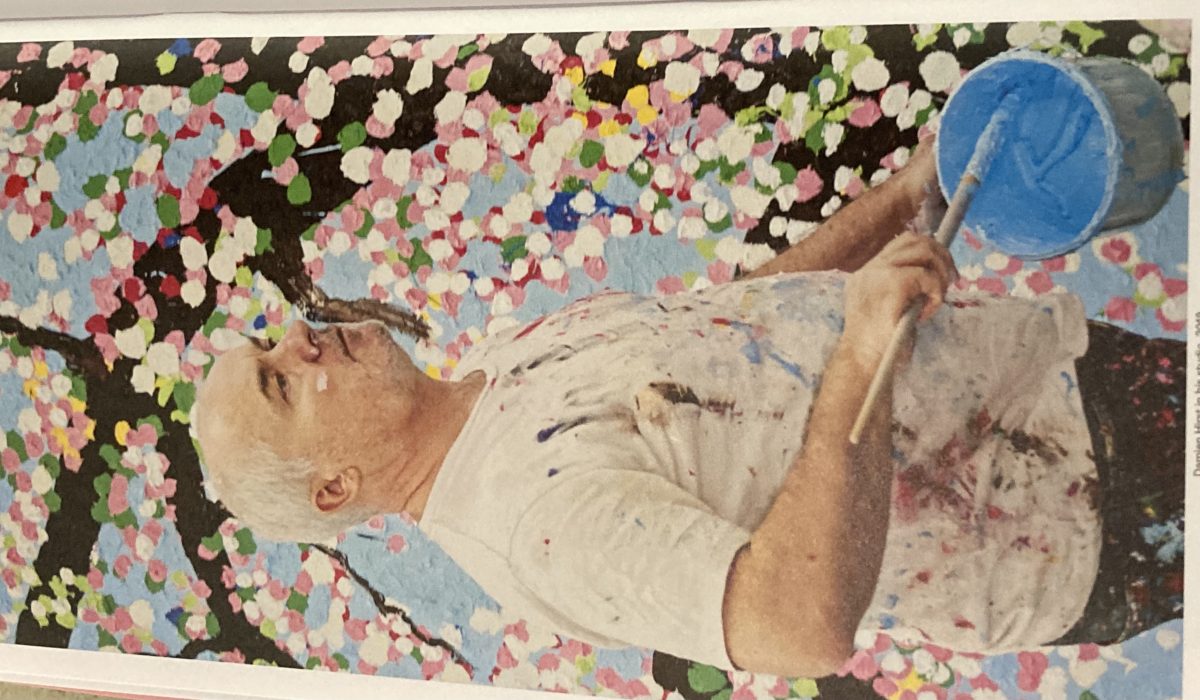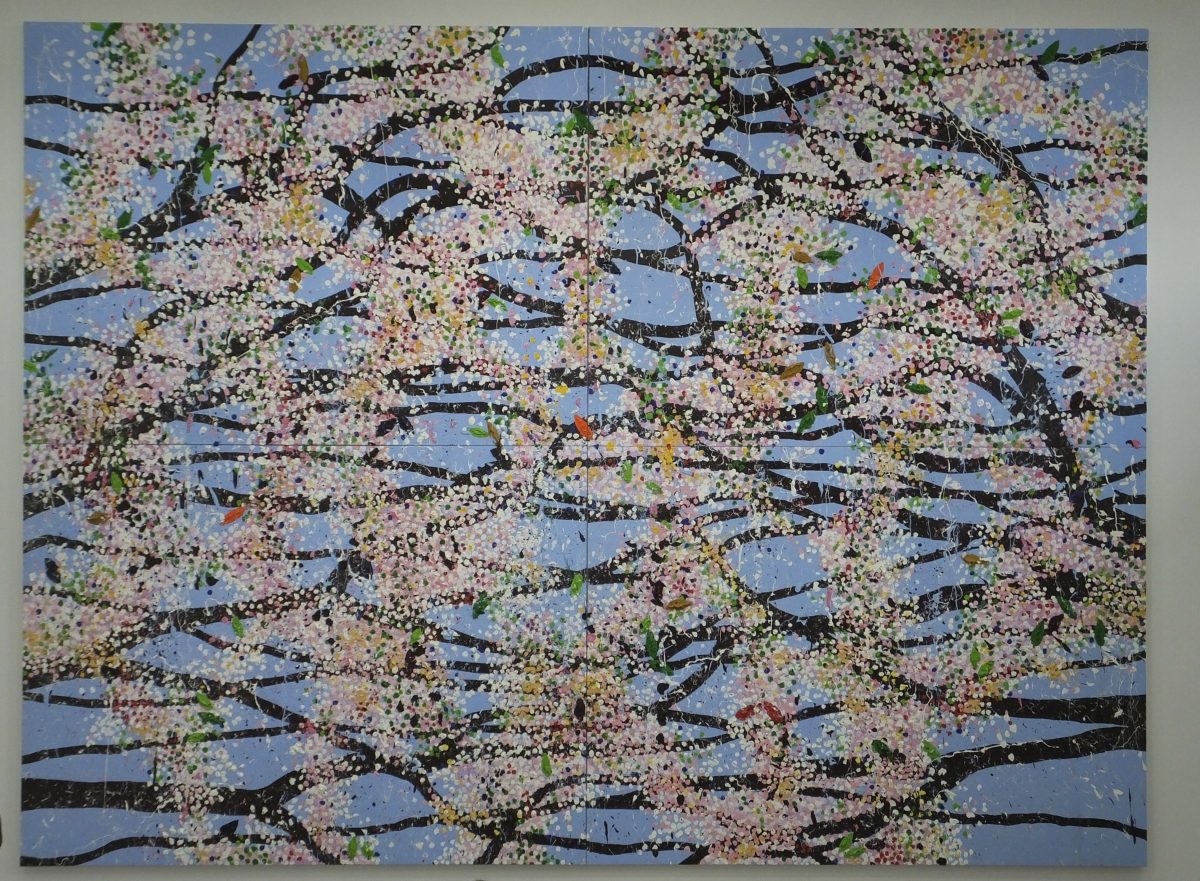 A short video showed the artist literally just throwing the paint on the canvas with long brushes. Really fascinating.
There is a quaint café in the back where we had some refreshment and found our lovers for the day. Same couple in two poses.
Here's a few photos of rue Daguerre, the new market street for us.
Coming home after a busy day to cooking dinner is not my favorite thing so we ended up again at Les Fous de L'ile, the crazy people on the island. This time it was so cool that we had to eat inside. (It is 57 this morning as I'm writing this.)
Jim Bilbro, we rode the bus to all of our adventures today! Learning as we go!
Have a wonderful weekend all.
L & B