Bonjour,
Refreshed and rested, I'm back on the blog. I miss it terribly because it's my way of staying connected, and we love seeing your comments.  Finally, July weather is upon us with gorgeous blue skies and temps in the mid 80's. Our fans are up and running for the first time.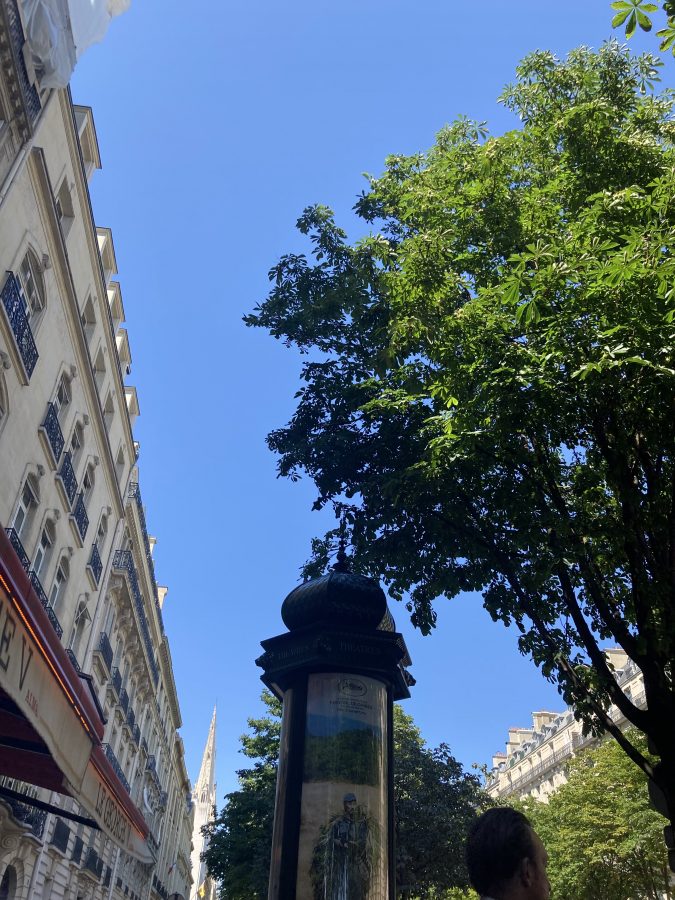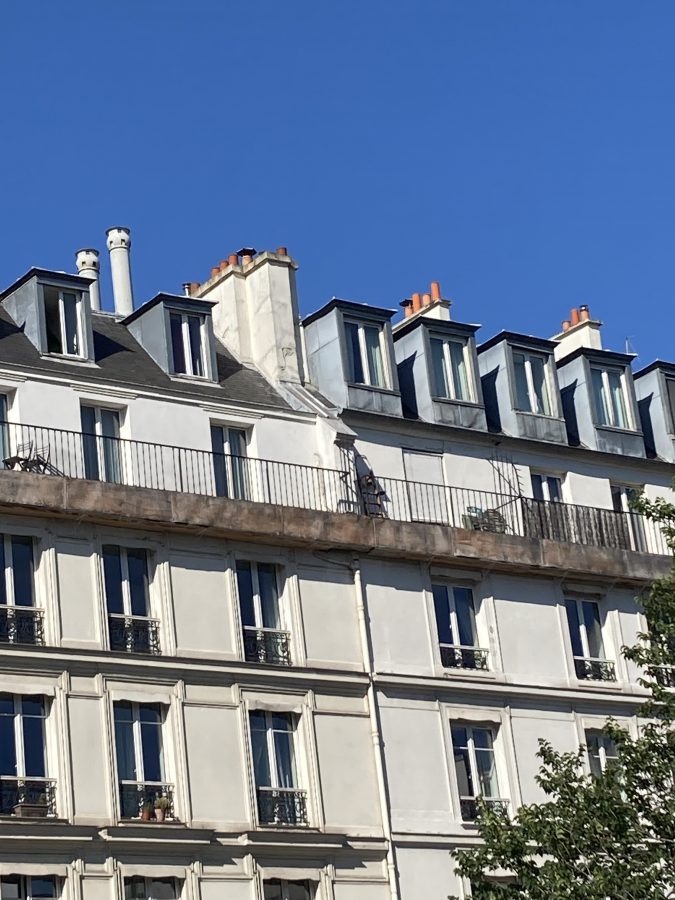 I slept for 10 hours on Sunday evening which was the rejuvenation I needed. What an amazing difference. Monday is a slow day in Paris as many of the shops and restaurants are closed after a long busy weekend. There is less traffic (though there's really not that much this year in Paris) and less noise to disturb a deep sleep in the early morning. Bernie was right behind me with about 9 hours. Alas, age does make a difference which we're discovering this time.
Much of the day was spent on laundry which is my nemesis here. Though we have a washing machine in the apartment, it is very small and we don't have a dryer. What we do have is a new Laverie about 5 blocks up the street. Our old one which we could see from our window closed 3 years ago. I must say that the new one is so clean and well organized that I don't mind the trek unless it's raining. We did five loads and then threw everything into the huge commercial dryer. All in all, it took about four hours. There's still one bed to strip and some of Bernie's jeans and slacks left to wash, but we got a good head start.
I fight a losing battle on the cleaning here as there's a fine black dust from car exhaust which settles on everything, but I gave it my best shot yesterday. Sounds pretty gross but you learn to live with it!
Most of my shopping is on the street as that's what I chose to afford. Found a cute new outfit.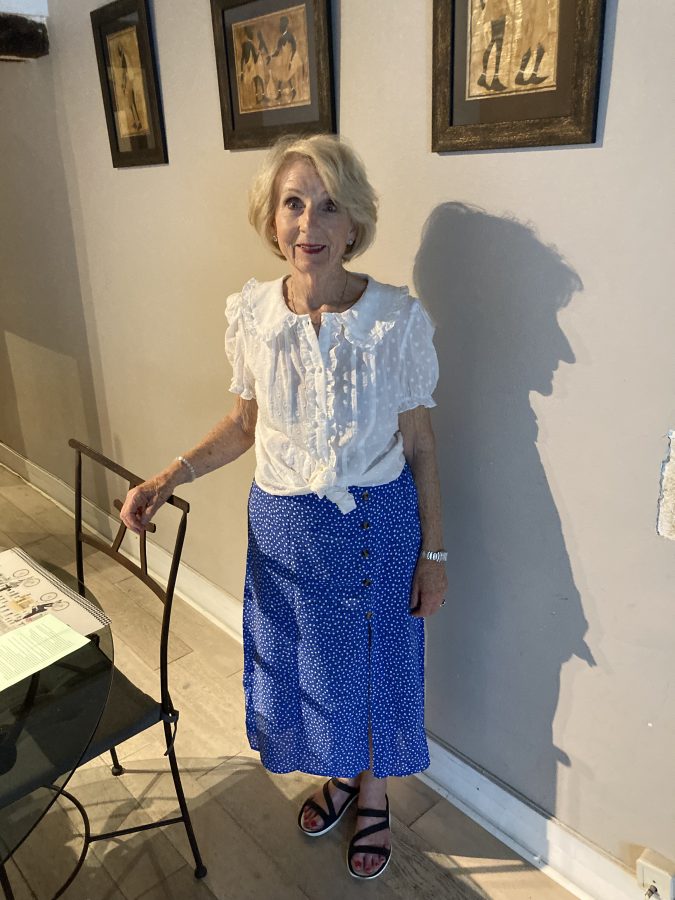 The fashion this year for women is either very long skirts and dresses or very short shorts. Guess which I picked? Along the way, I encountered a very old toilet with a pull chain in one of the cafés. I had warned Carson about these but we never saw one while he was here.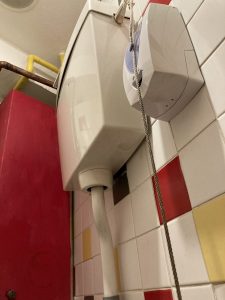 About 3 o'clock we headed out for the BHV (Bazaar of the Hotel de Ville), the large department store in the Marais. We were in search of some water-proof tape, some cheap white earrings for me as I lost mine out on the street, and a new pillow for Bernie. We were successful on the first two, but oh-là-là, the pillows started around 85 euros all the way up to 300 or 400 euros! That was a shock because we've never pillow-shopped before here. Checked around a few other places we thought would be less expensive like Paris Discount (kind of like a TJ Maxx) but never found anything. Living here all the time would be very expensive.
We enjoyed a small salmon salad in the apartment and then a lovely stroll in the evening across the river to Ile St. Louis. Between the Right Bank and the Left Bank sit the two islands of Paris which make up some of the oldest. I'll caption our stroll.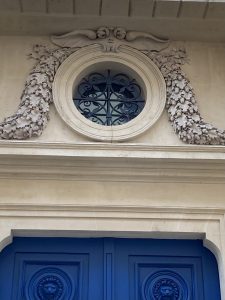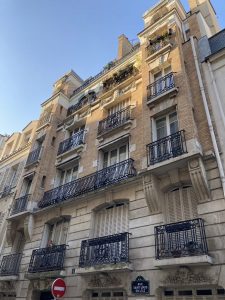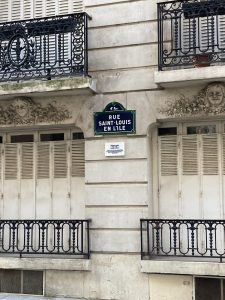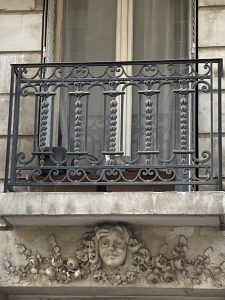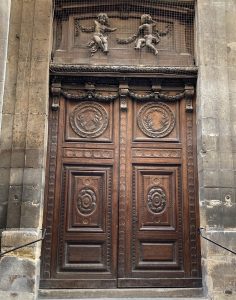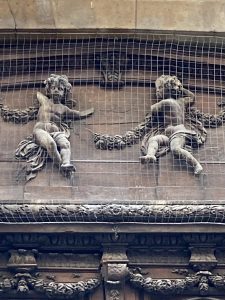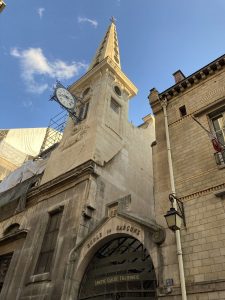 We're looking at another beautiful day and thinking through how we'd like to spend it. It's such a tough life here…ha!
À toute à l'heure
L & B