Bonjour mes amis,
It was just a year ago that Paris looked like this (see the photo above) after nearly a month of rain and dreary weather, flooding the Seine over its boundaries, stopping all river traffic, and closing the then river-side expressway to automobile traffic. June of 2017 has been the exact opposite with absolutely gorgeous weather, and it looks like this pattern will continue for a while. My son and his family arrive this Friday so weather is top of mind for us right now!
Yesterday was laundry day which went very well but does take a chunk of time. We ate lunch out while one load was processing (2 hours and 41 minutes!) at one of our favorites in the area called Chez Janou. It's so French that they don't offer the menu in English! The food is trés bon and beautifully presented. The petit tablecloths are green-and-white-checked to match the café chairs. Bernie had les moules or mussels prepared in a unique way, cut open with the appearance of escargot. I had perch…both were divine.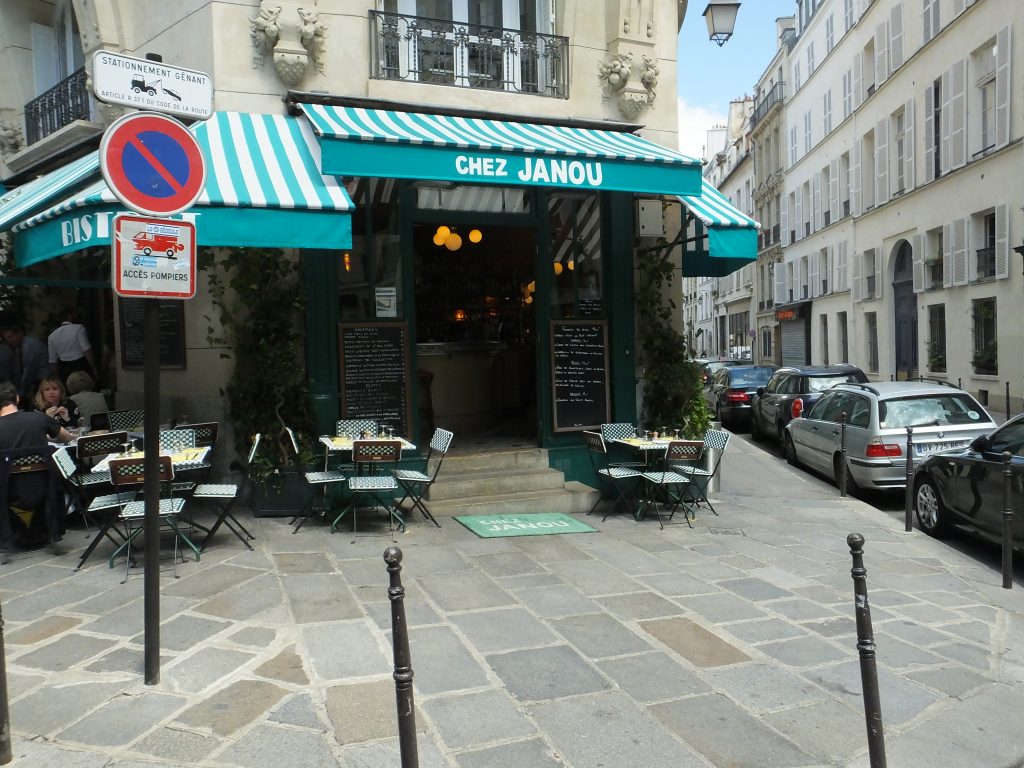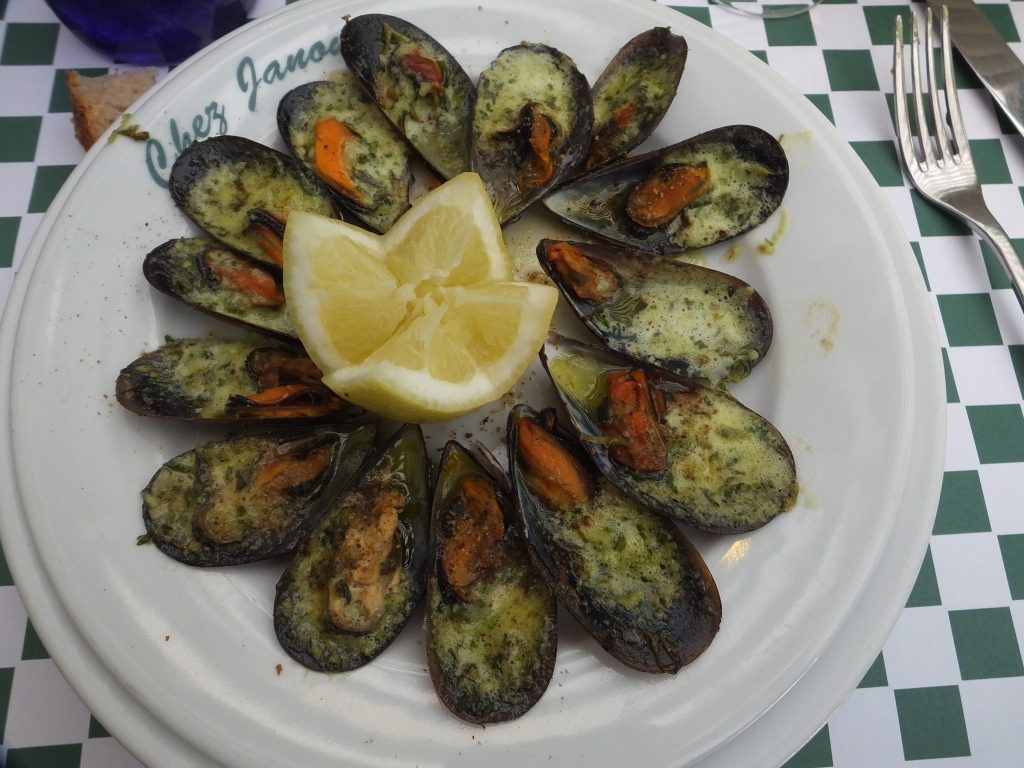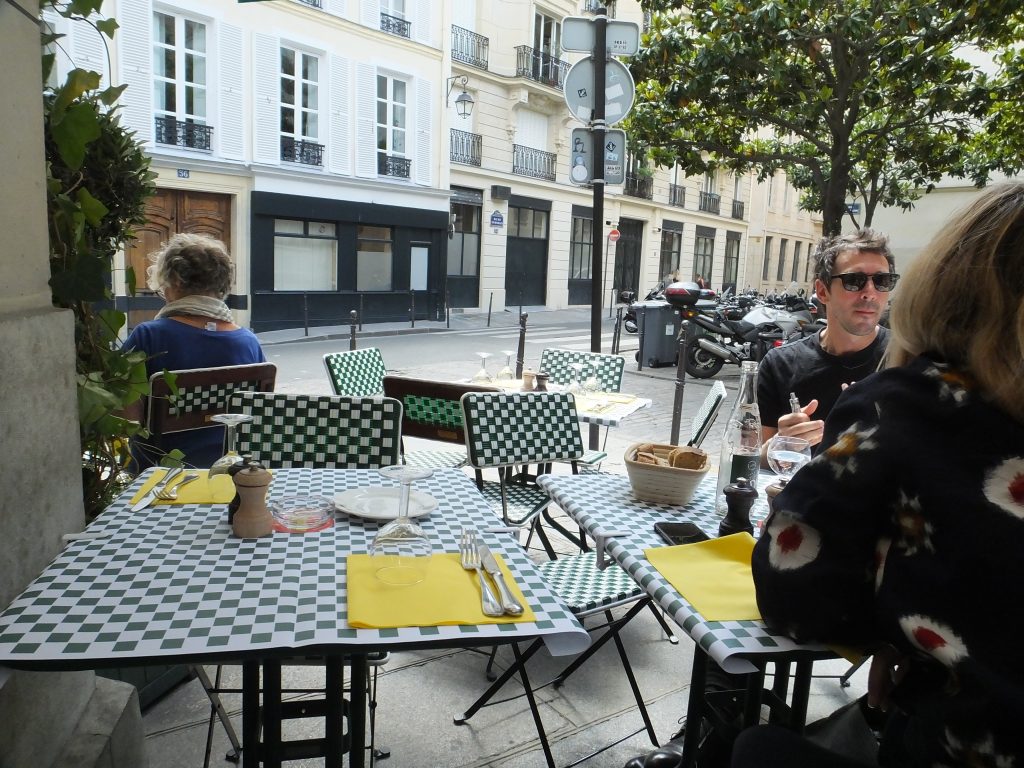 We caught some fun shots around the area in pursuit of a new park which we never found!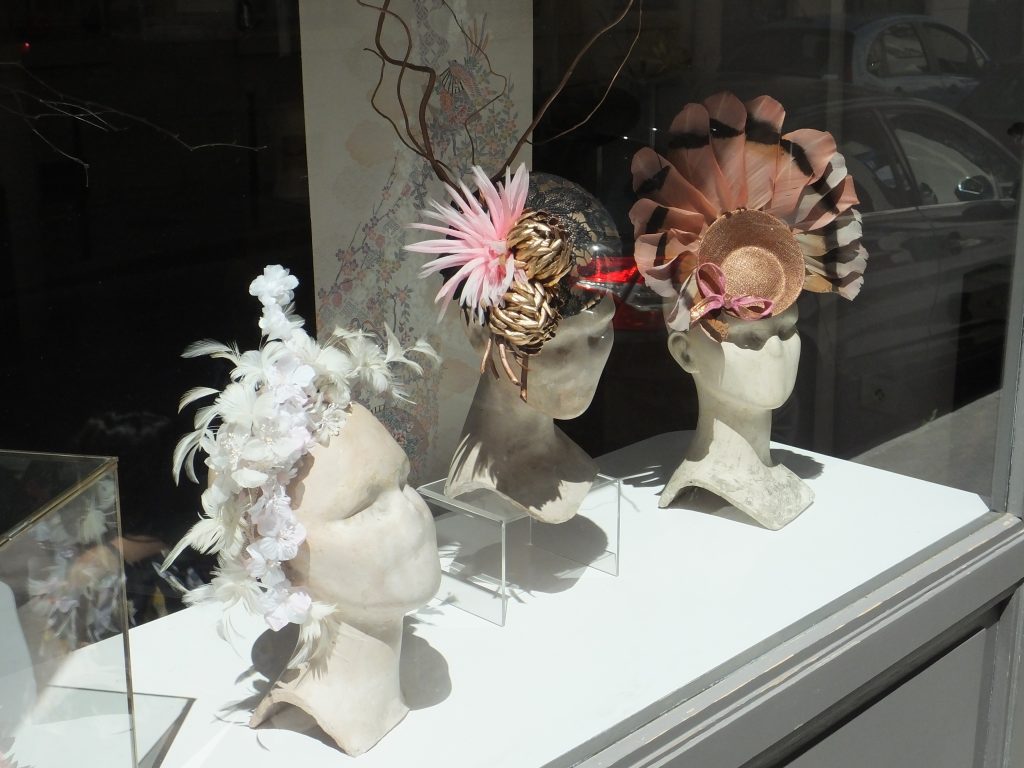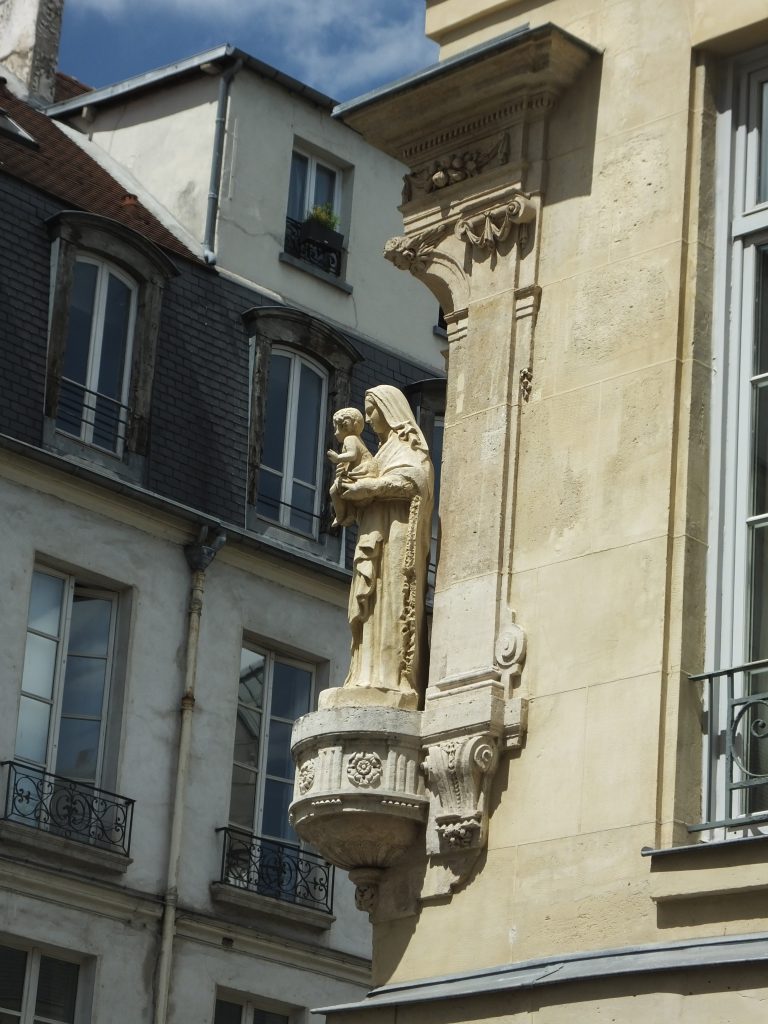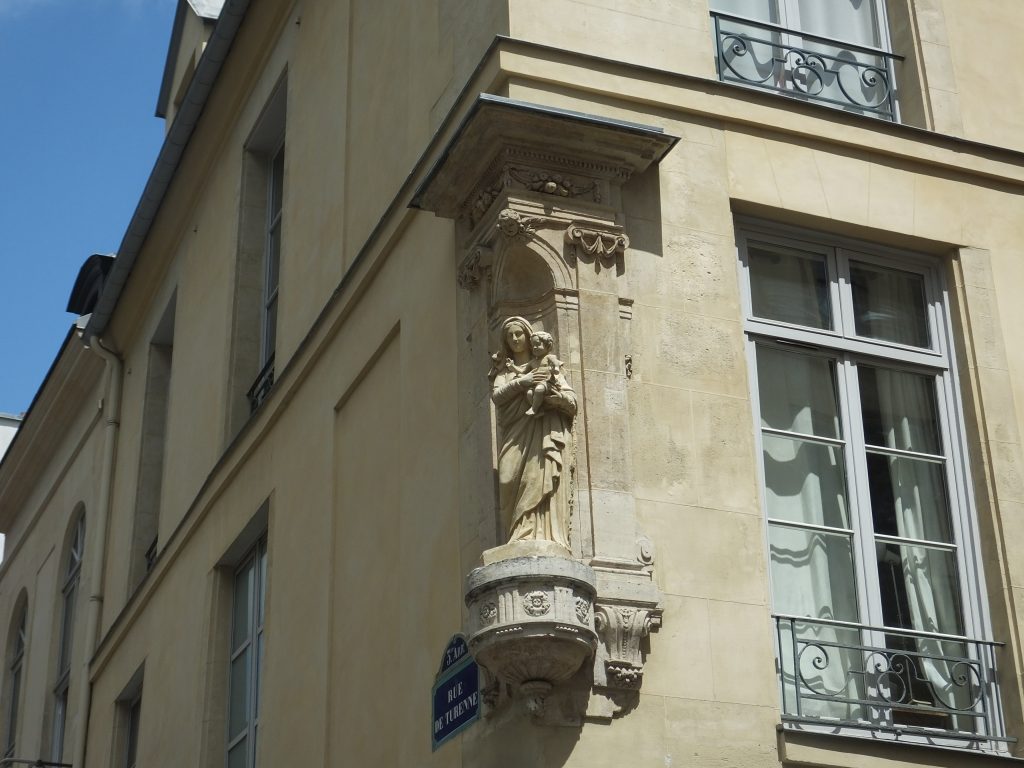 After an eat-in dinner snack, we went to the Eiffel Tower around 7pm to see what the lines were like at that time of day. The news was quite good: very small lines so this is likely when we will take our company over. Security was tight and to be expected. We're glad to see that the heinous zip line is gone. I saw on Facebook where it was just set up for the French Open.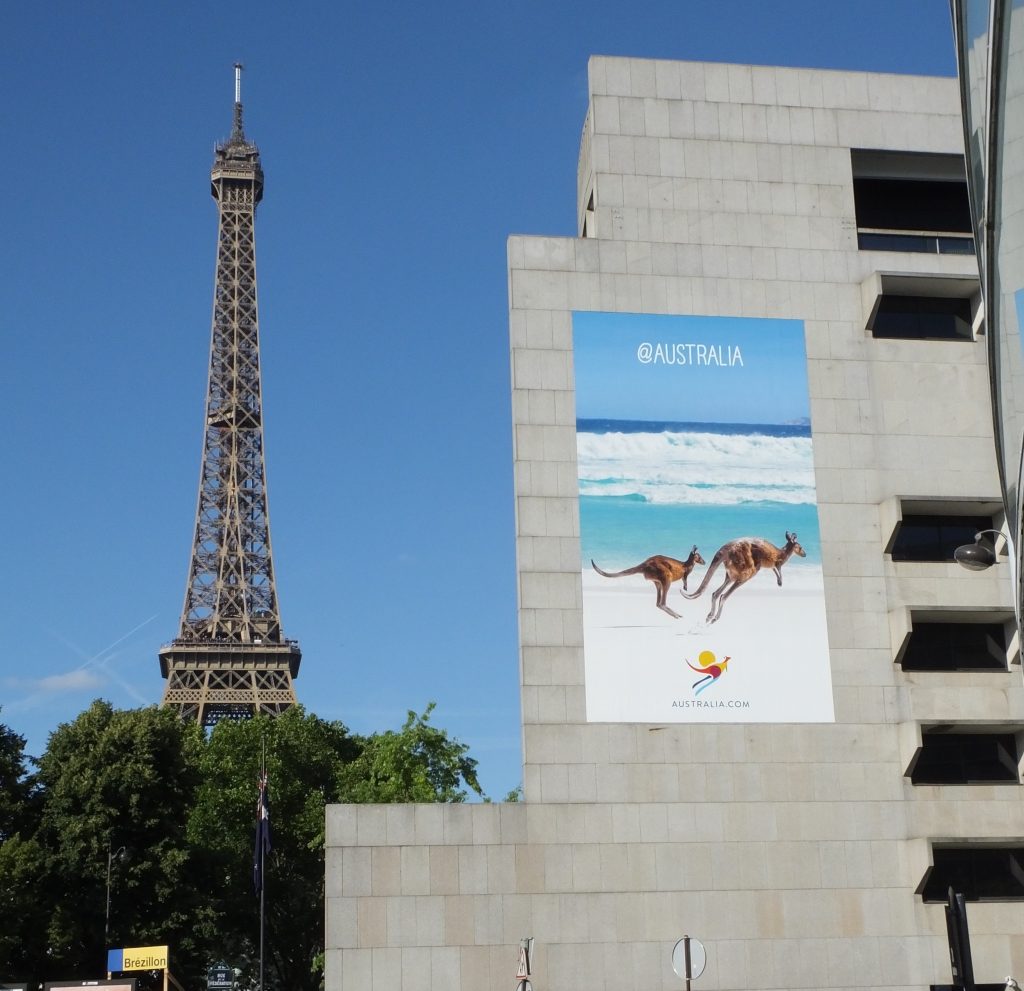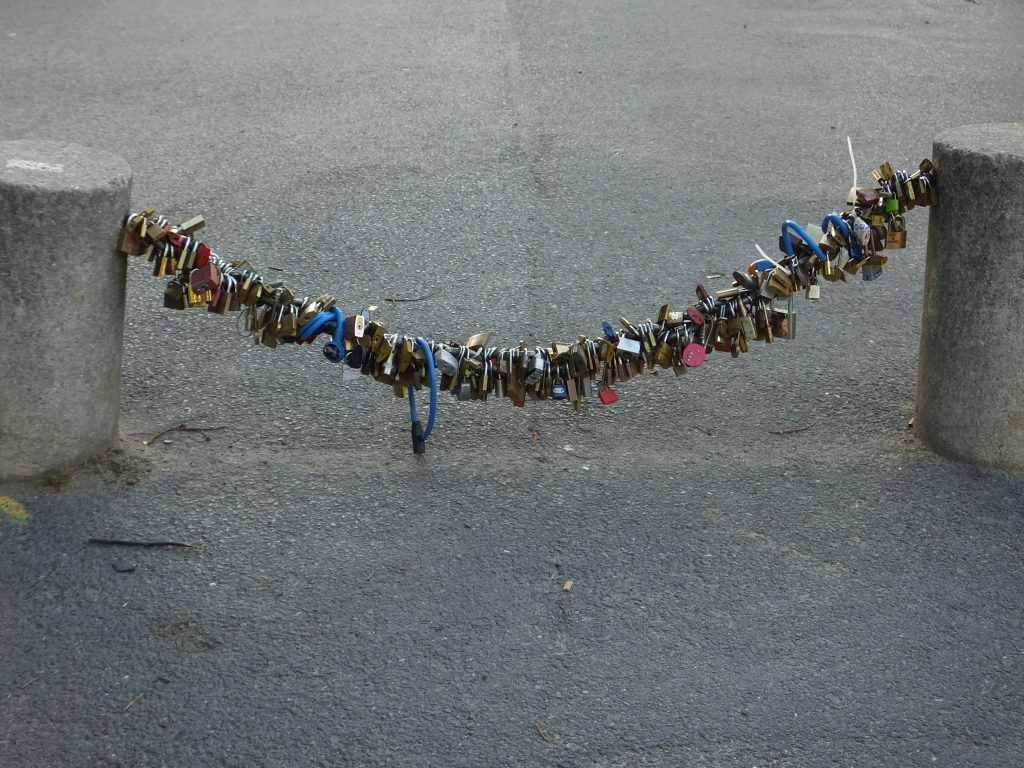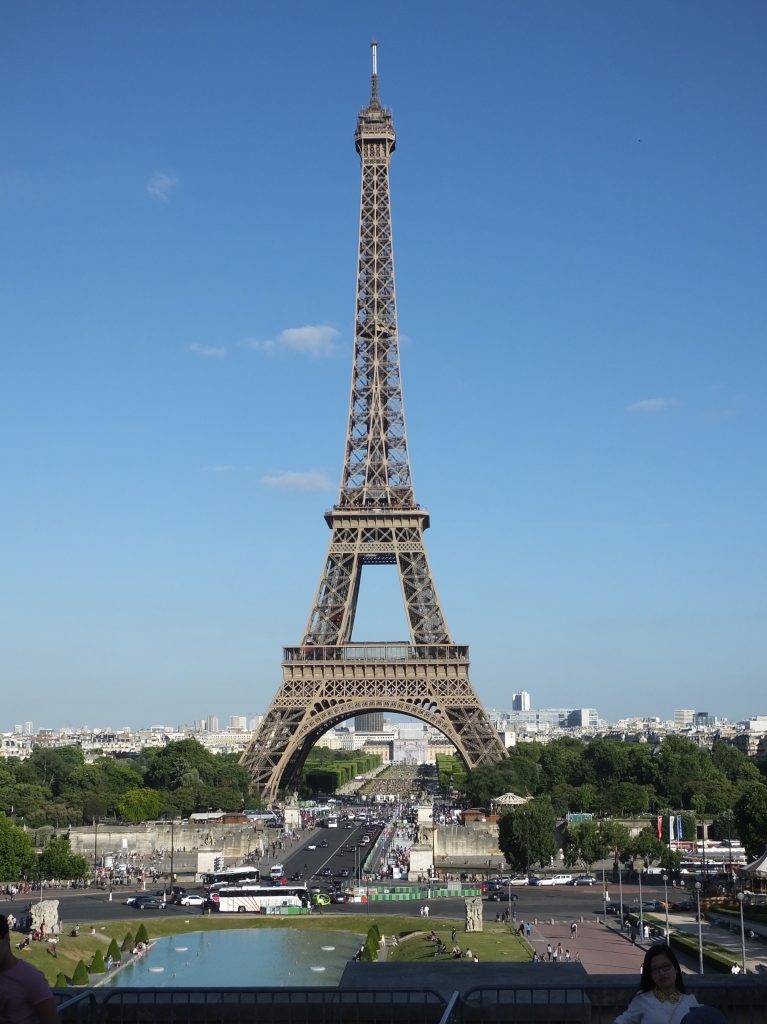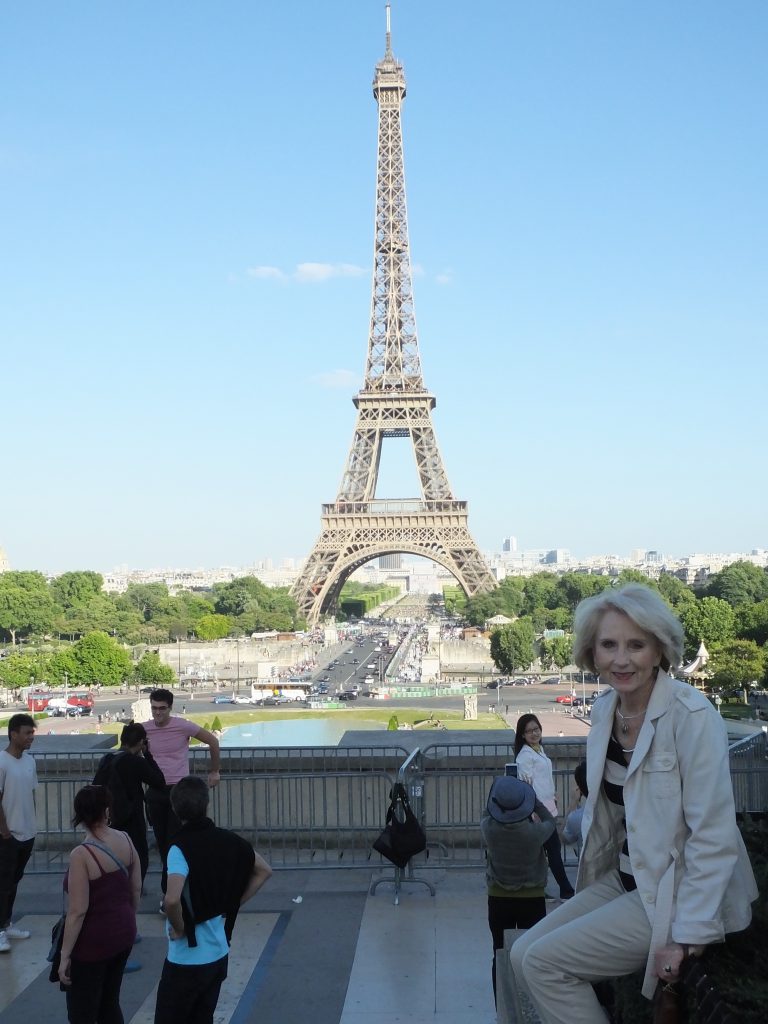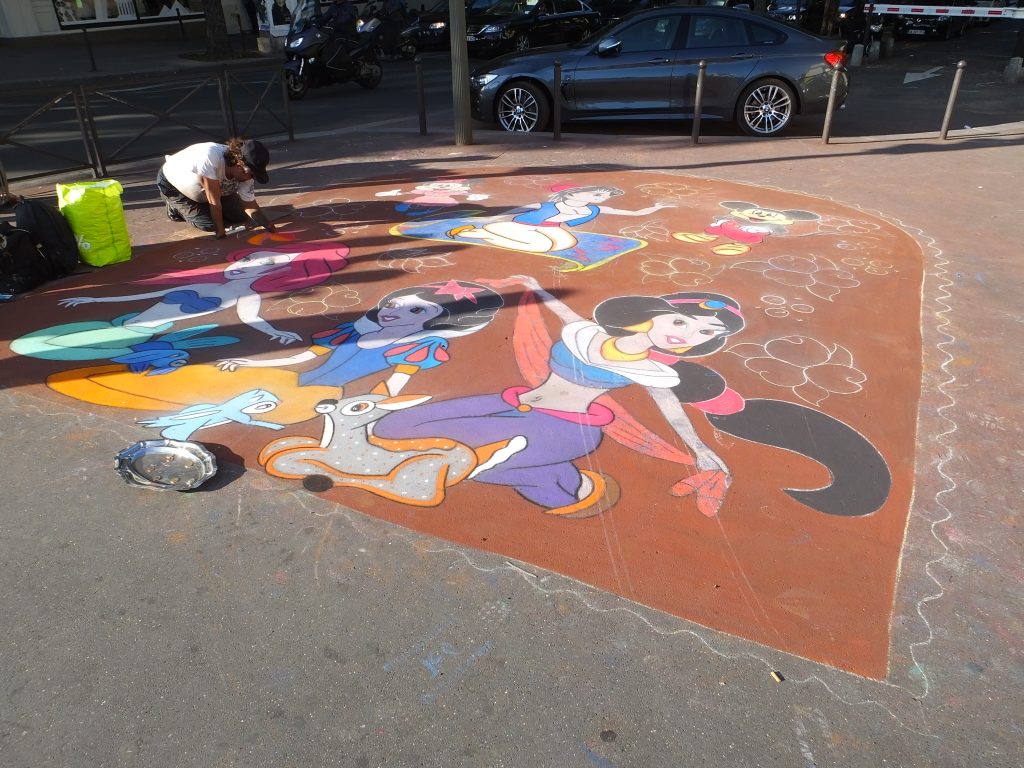 We finished the evening with a Café Gourmand at Le Wilson restaurant, one of the nicest for only 8 and a half euros.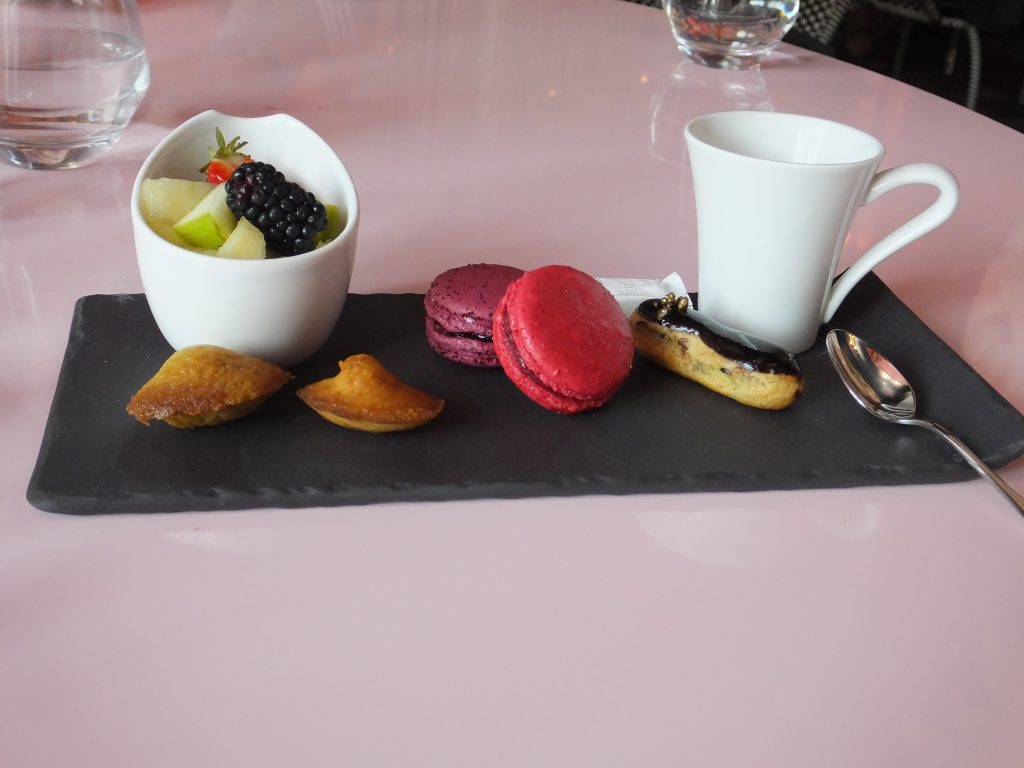 Hope you enjoy the larger pictures, a format I will continue since many preferred it.
À bientôt,
L & B