Bonjour,
Saturdays are extremely busy in the Marais because locals use this as their shopping day for goods, food and other services. Add to that the swirl and glut of tourists and the streets are almost impassable. I was just reading an article on CNN's web site about how tourism is up dramatically all over Europe. With it is also a dramatic increase in the price of lodging and transportation. Some of the biggest pain is being felt in train travel which has always been so affordable across Europe. I'm glad that we are staying put in Paris for this year.
Yesterday, we built our day around, you guessed it, eating! How often that happens. We chose the tearoom at Le Mariage Frères on a tiny street in the Jewish area called Rue du Bourg  Tibourg. We haven't been there in years. They have locations all over Paris and actually all over the world, but we have found this particular location to have a most pleasant tearoom for lunch. Waiters in white linen suits, palm trees, subdued lighting, almost 300 flavors of tea, and a scrumptious pastry cart. I know little about tea so I always bow to the waiter's suggestion from the overwhelming menu. It's always a fun experience and the prices are reasonable.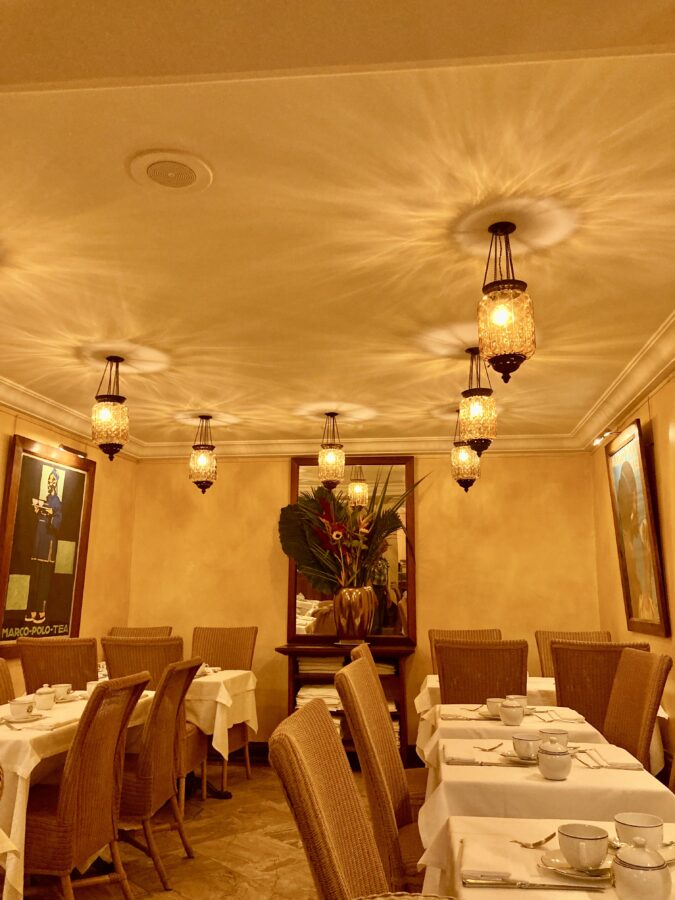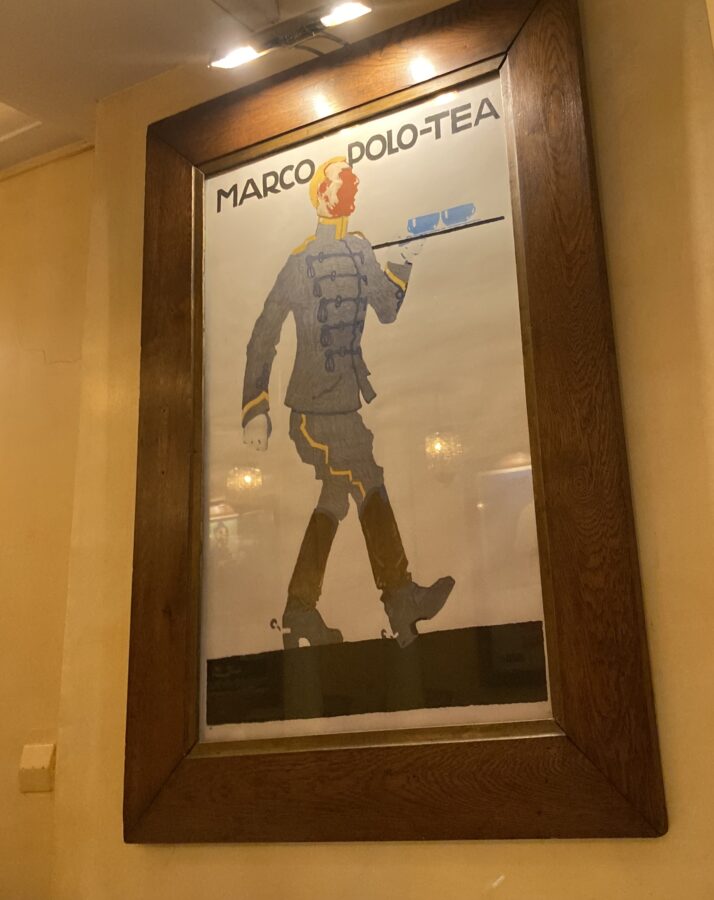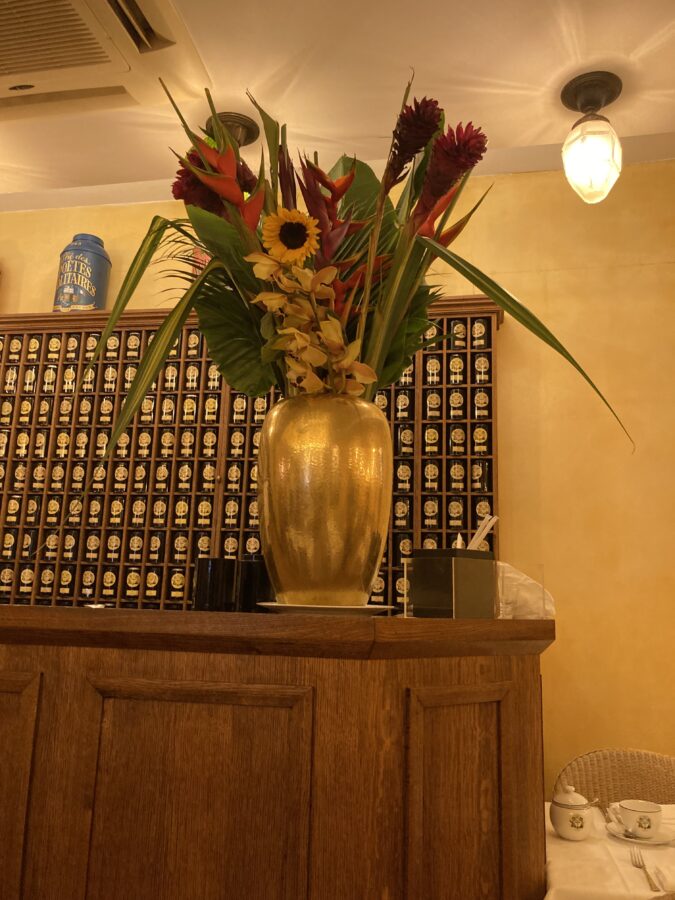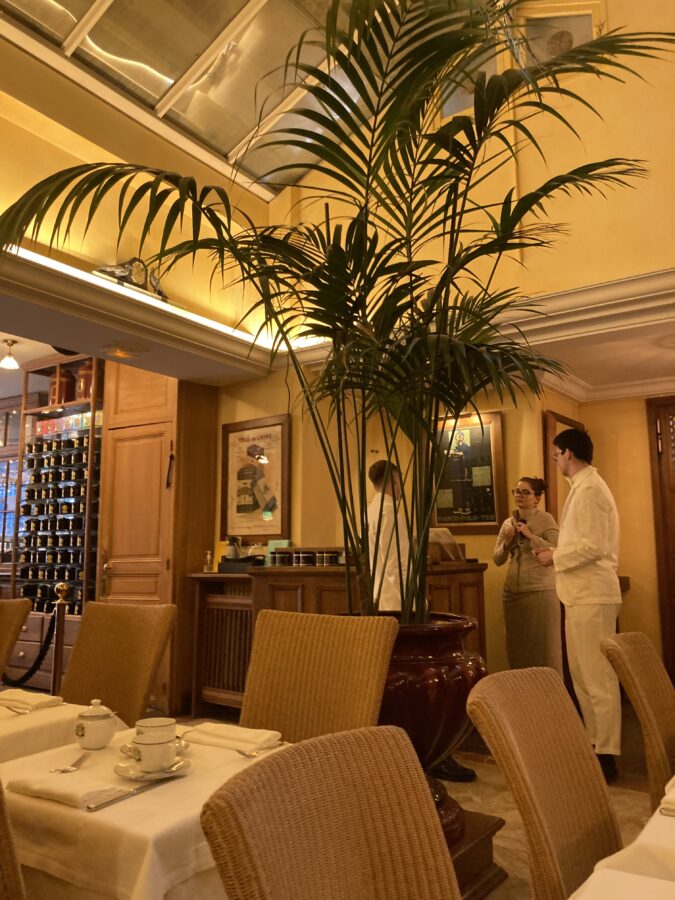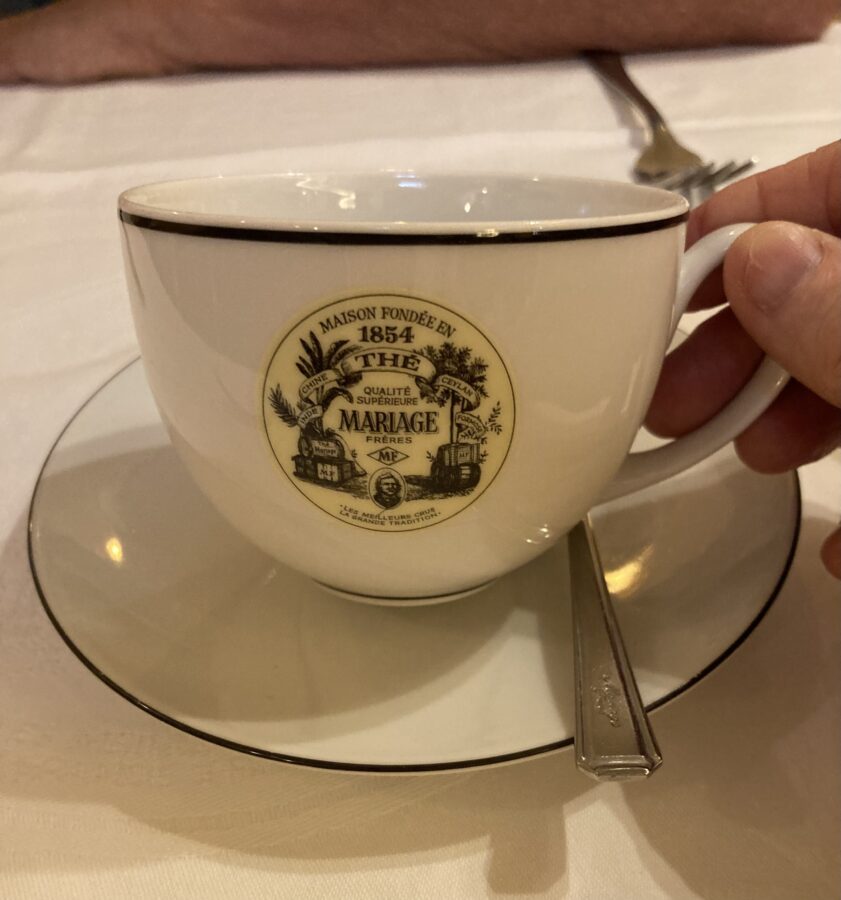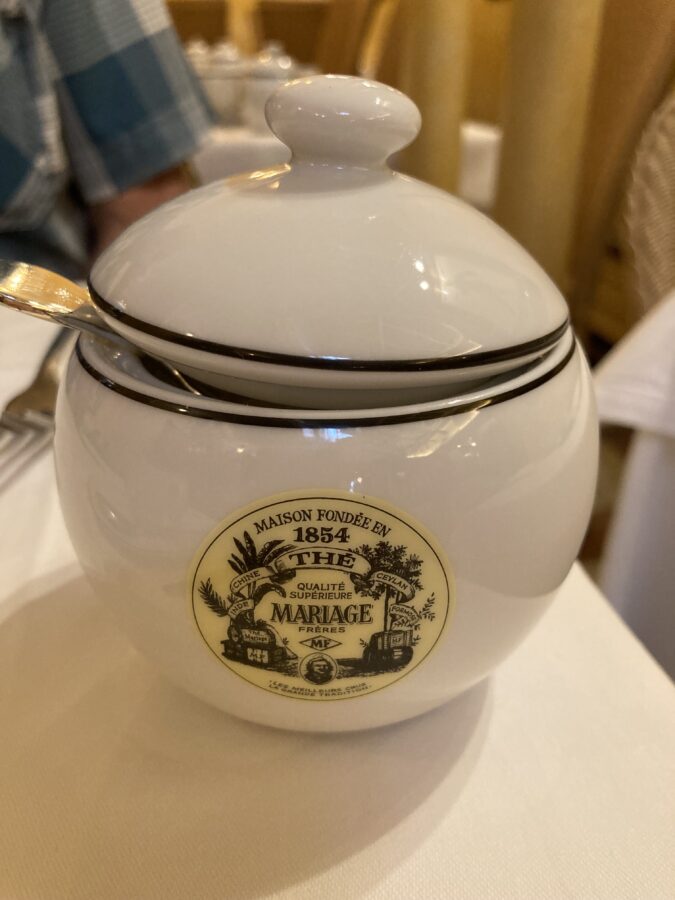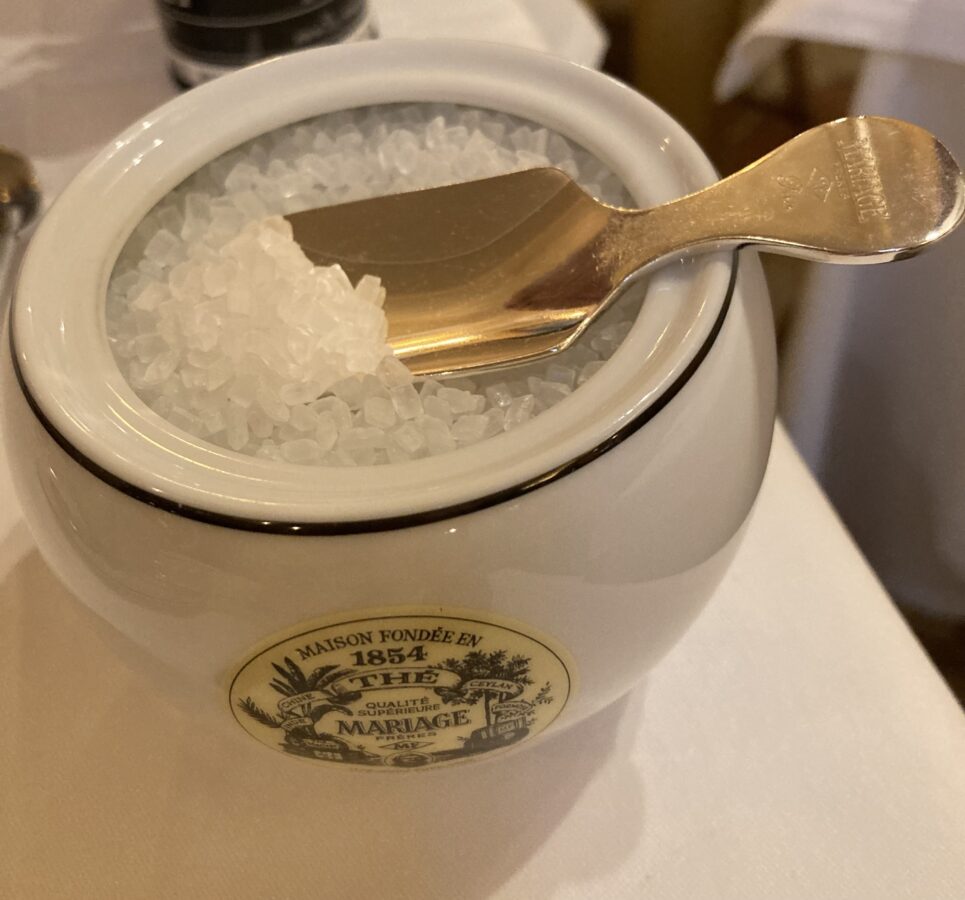 Our stroll to the tearoom was along the main thoroughfare of the Jewish district, Rue des Rosiers. It was not as busy as usual because of the Saturday Sabbath. It's a fun, pedestrian street that everyone should visit while in Paris.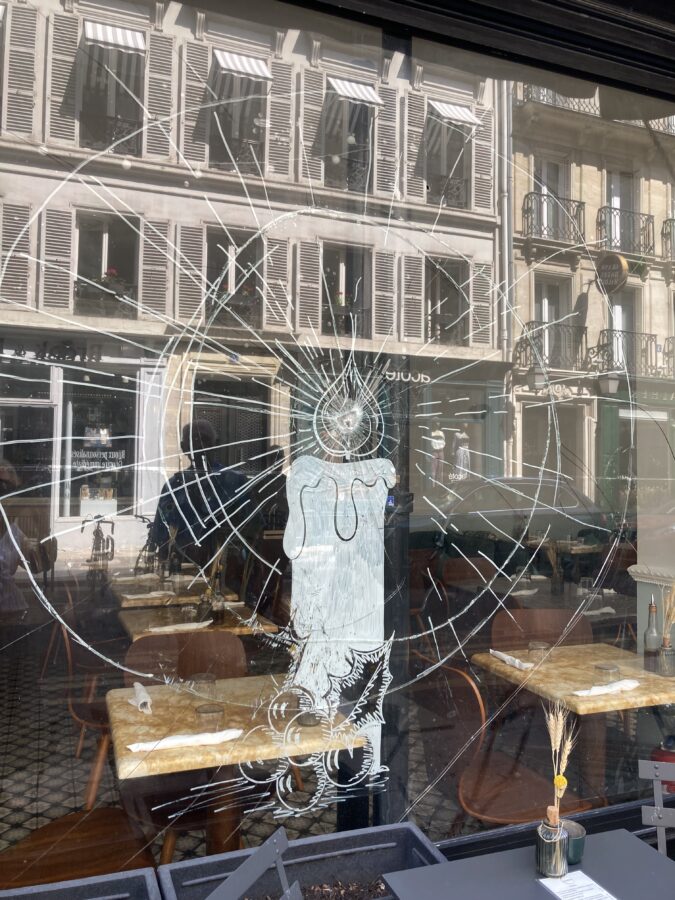 After a rest, we walked to the SO Hotel to try for a reservation at the new Bonnie Restaurant which I had been unable to complete on line. All is well, and we are set for 8 people on the 22nd during Bernie's cousins' visit. It's pricey but hopefully will be a memorable night. Both food and the view are said to be spectacular.
A friend of ours shared some interesting info about the upcoming Olympics in 2024. She lives and works here so she knows the ropes. The tickets are up for sale but all are on a lottery basis as you might expect. The Opening Ceremony on the Seine is going for 2700 euros per person! She passed on that…ha! Other events were 900 and 600 euros per person. Finally, she entered the lottery for the archery competition in the Tuileries for 190 euros per person. We'll see if she gets chosen. Given the crowds now, we have absolutely no interest in coming during the Olympics. We will, of course, watch every minute from our televisions at home. Bah humbug!
Food again is a priority today as we're having lunch at a new spot with our friend Richard Nahem. Stay tuned!
L & B