Bonjour,
We awoke this morning to the shock of Great Britain's vote to leave the EU, followed by David Cameron's resignation. If you have investment in the US stock market, there will likely be some some rocky days ahead. Regardless of your opinion on this issue, it will bring huge changes to Europe and the world, emphasizing how connected we are globally. For Americans, it will mean cheaper travel to England at least for a while, and the dollar here is already up against the euro. Those who voted to leave (52%) are primarily the labor party whose biggest issue seems to be immigration, not unlike in the United States, as well as a statement against big government and the wealthy. Time will tell what the all the ramifications will be.
Life does have a way of proving us wrong just when we think we are right! After stating so vociferously that we had not experienced any of  the dissention in France, there was a rather large "manifestation" or strike in Paris yesterday at noon, and it was right out our front door at the Bastille! Bernie discreetly tried to get some pictures. The good news was that the strike led to no violence at all, though we were shocked at subway closures and having to pass through a barrage of policemen checking our personal handbags and backpacks.  So. . .the irony was pretty incredible.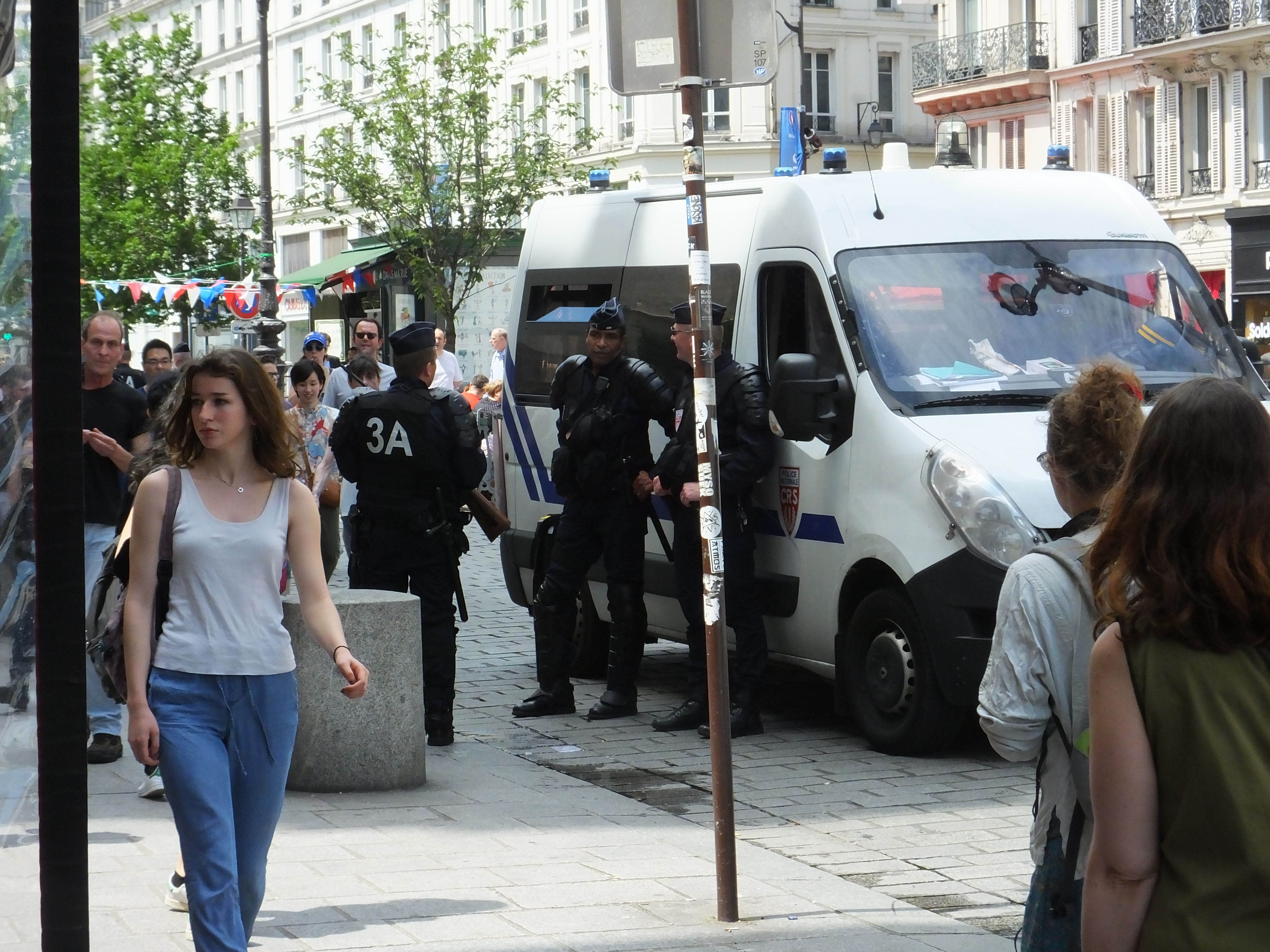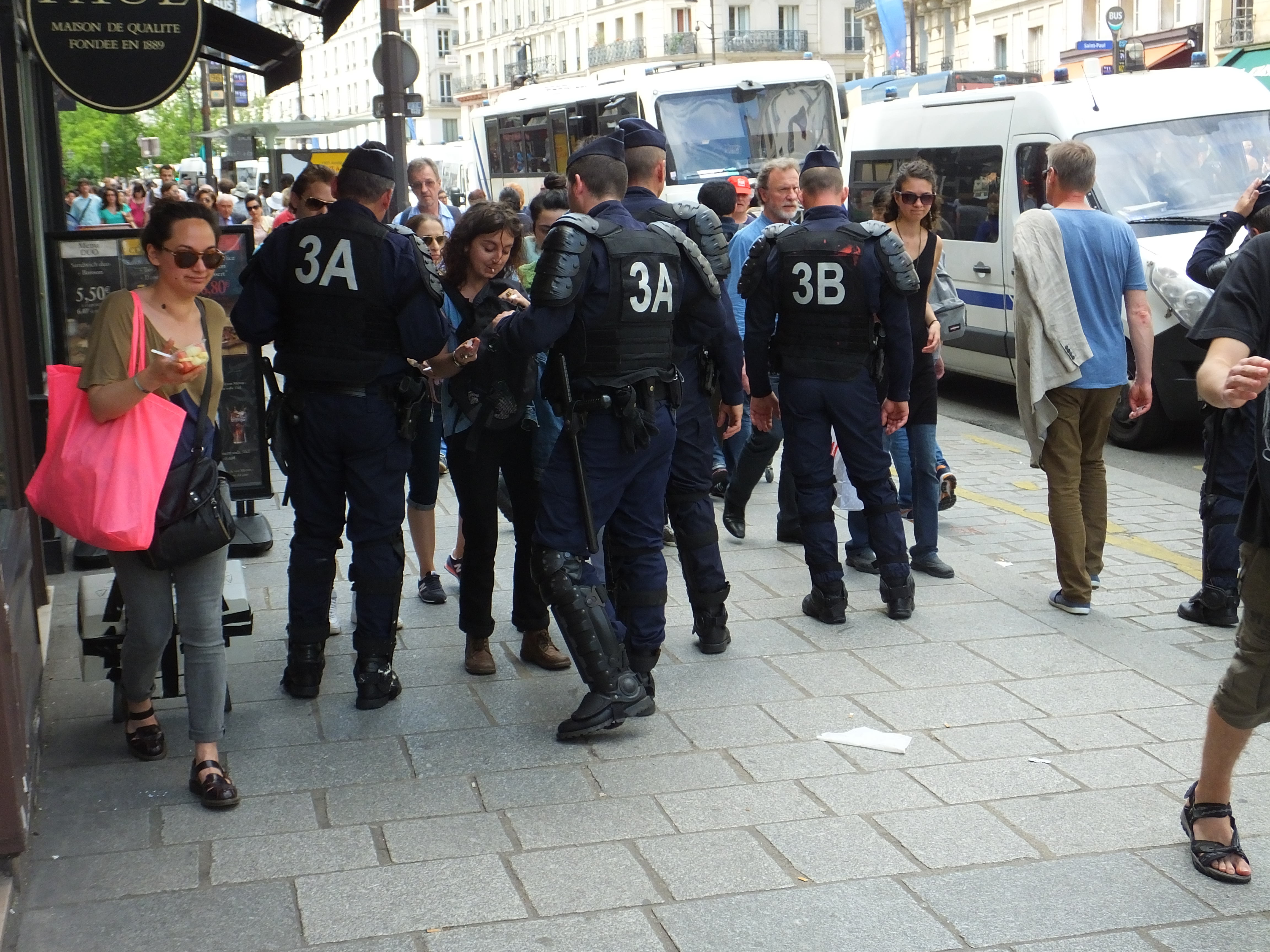 Because of the day's events, we had to change our "programme" which had been a trip via subway through the area called Nation where many of the protesters were coming from.  We decided just to go to the Champs Elysées for lunch. One of our favorite little restaurants had closed and we were so disappointed.  It was a little hideaway spot at the end of one of the shopping passages. We shifted gears, ate lunch, and strolled. Here's a funny for you. . .it was almost 85 degrees yesterday in Paris so MAYBE summer has finally arrived.
Last evening was Bernie's son's final night in Paris, and we enjoyed a very pleasant, but warm, meal at a delightful little restaurant on Ile St. Louis called L'ilot Vache, the place of the cows. This is one of the best buys in Paris for a nice dinner.  The fixed price menu is 39 euros and includes a starter, a main dish, a cheese plate, and a dessert. Fantastic! Here are some pics from our delicious meal.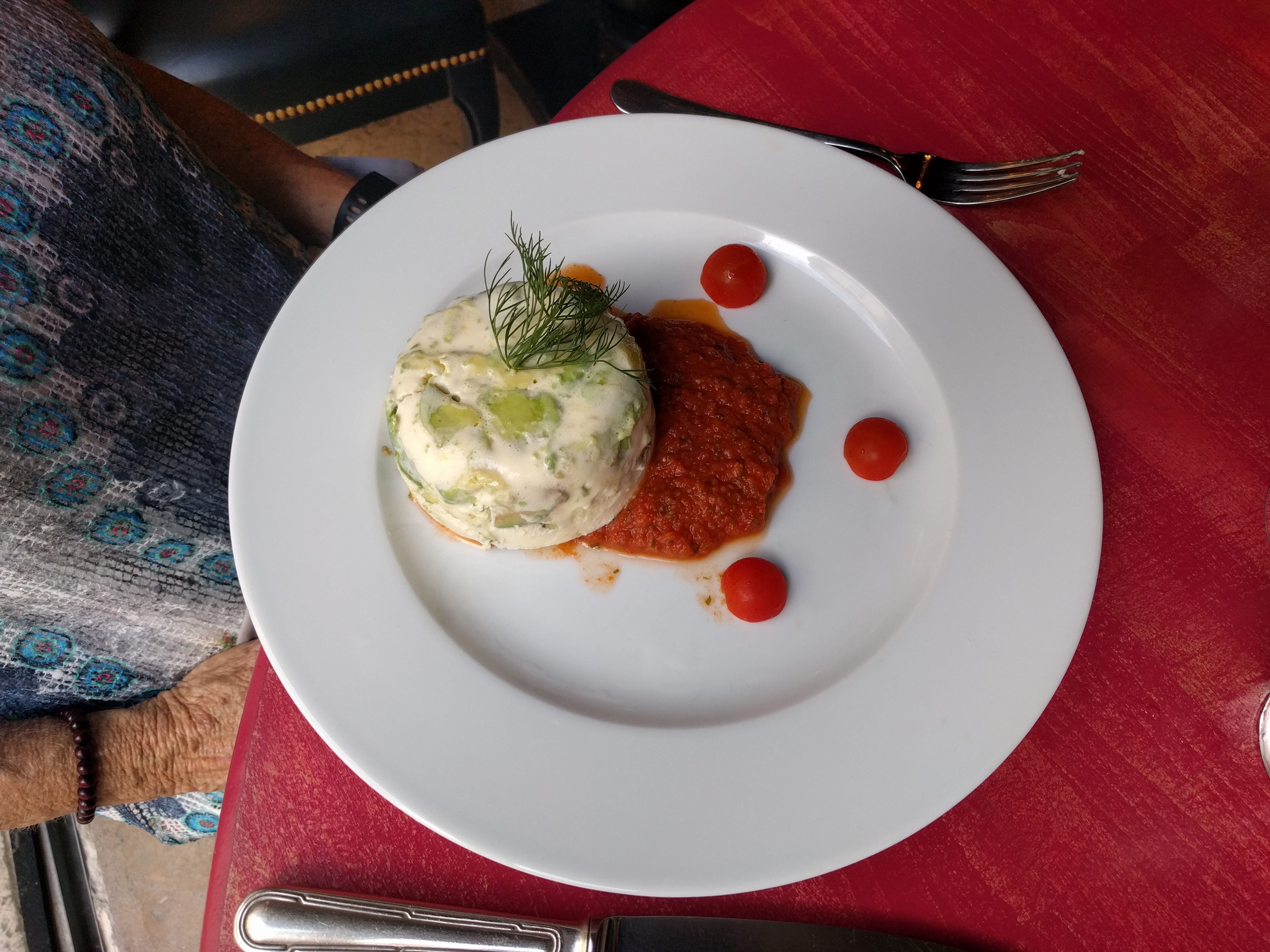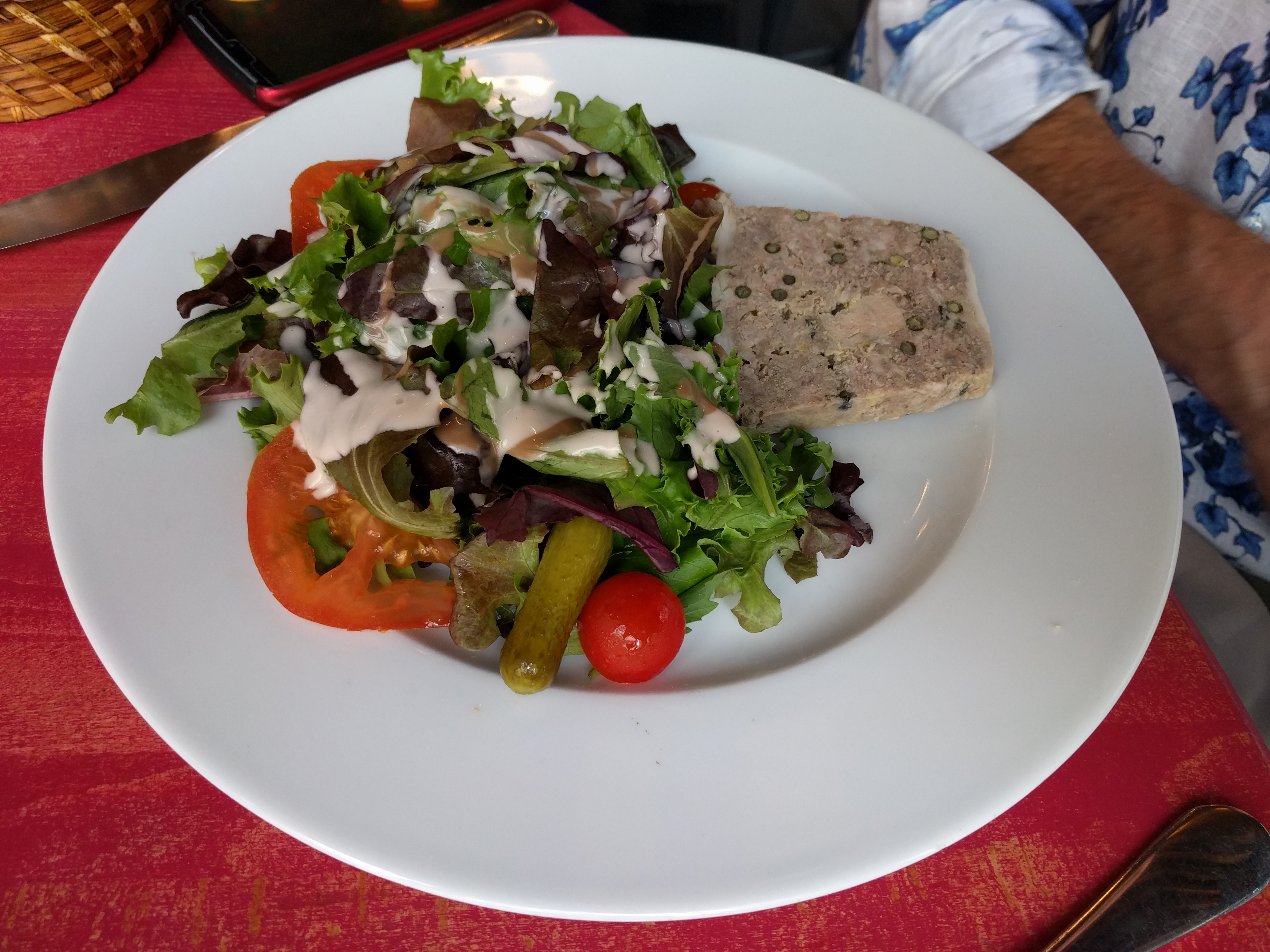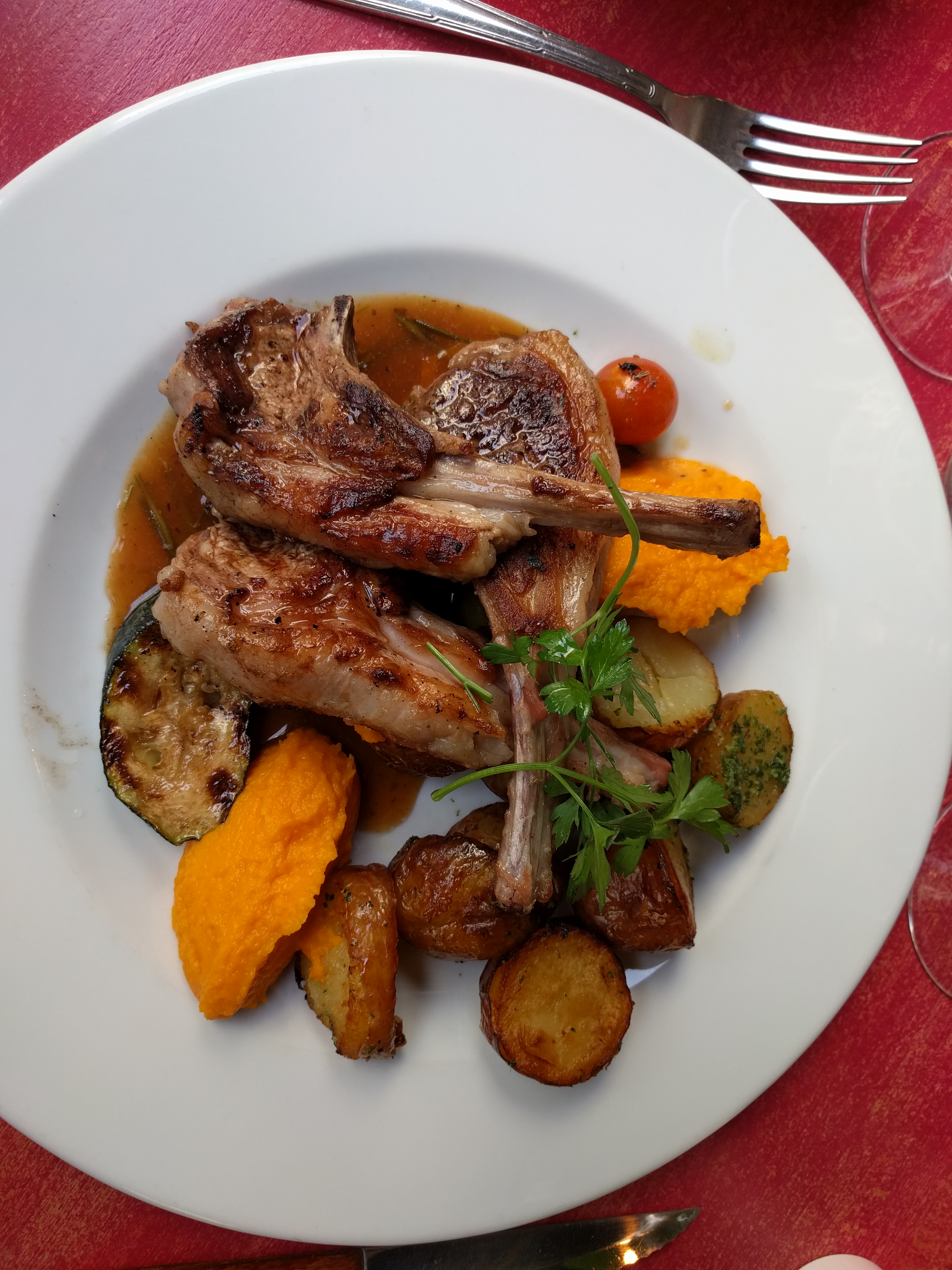 I'll close with a fun little sign which is Bernie's favorite and hangs in our little cafe that we love, Le Bouquet St. Paul.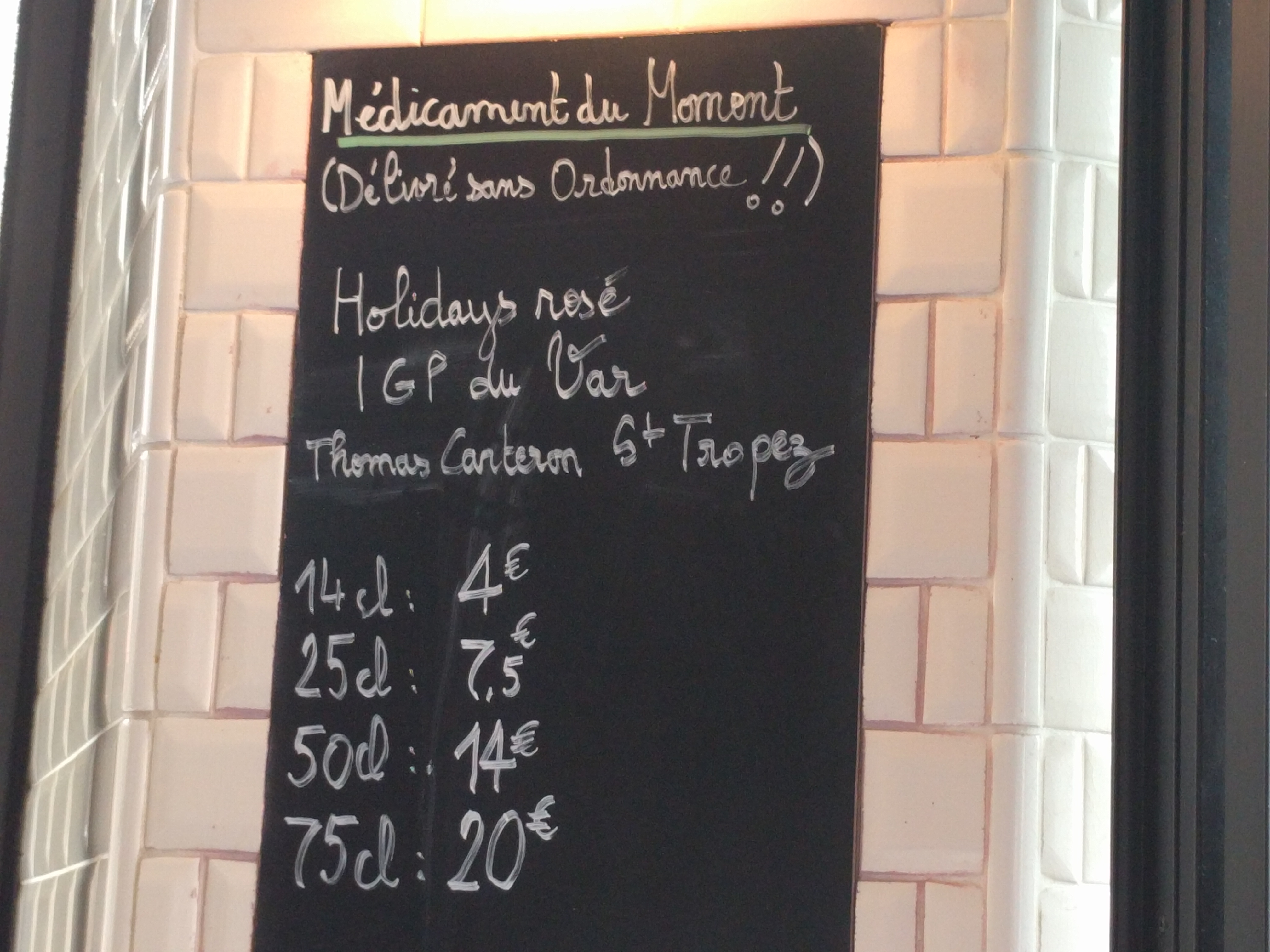 We are reading about the unbearable heat in Alabama and send our condolences.
A bientôt
L & B