Bonjour,
When you don't receive a blog from us, it's because it's rained all day the previous day or we've done laundry all day or some of both. Monday was that kind of day, but we've had two days since that were wonderful. We've been out enjoying the better weather, but shifting our emphasis to after 5pm to catch the lights of Christmas after dark.
Today the lights are turned on along the Champs at 5pm and we will be there! This year they will be red.
Yesterday, we went to an area that we're not very familiar with around St. Denis/Sebastopol/Saint Martin to a restaurant called Bouillon Julien which was on my list of things to do for 2019. It kept showing up on various web sites I follow, and now I can see why. It's a Belle Époque style established in 1901 and is lovely on the inside. Here's their slogan: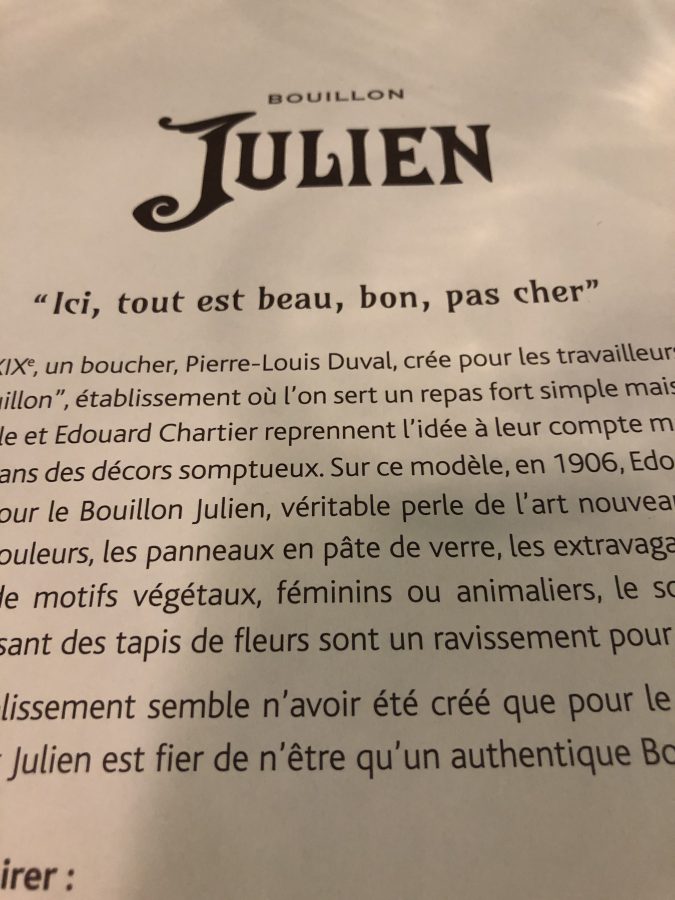 Translated the first line means "Here, everything is pretty, delicious, but not expensive." Put this one on your list. When we entered at noon, it was totally empty. Notice the photo as we were leaving. Don't be put off by the neighborhood, very working class area not at all like the Marais.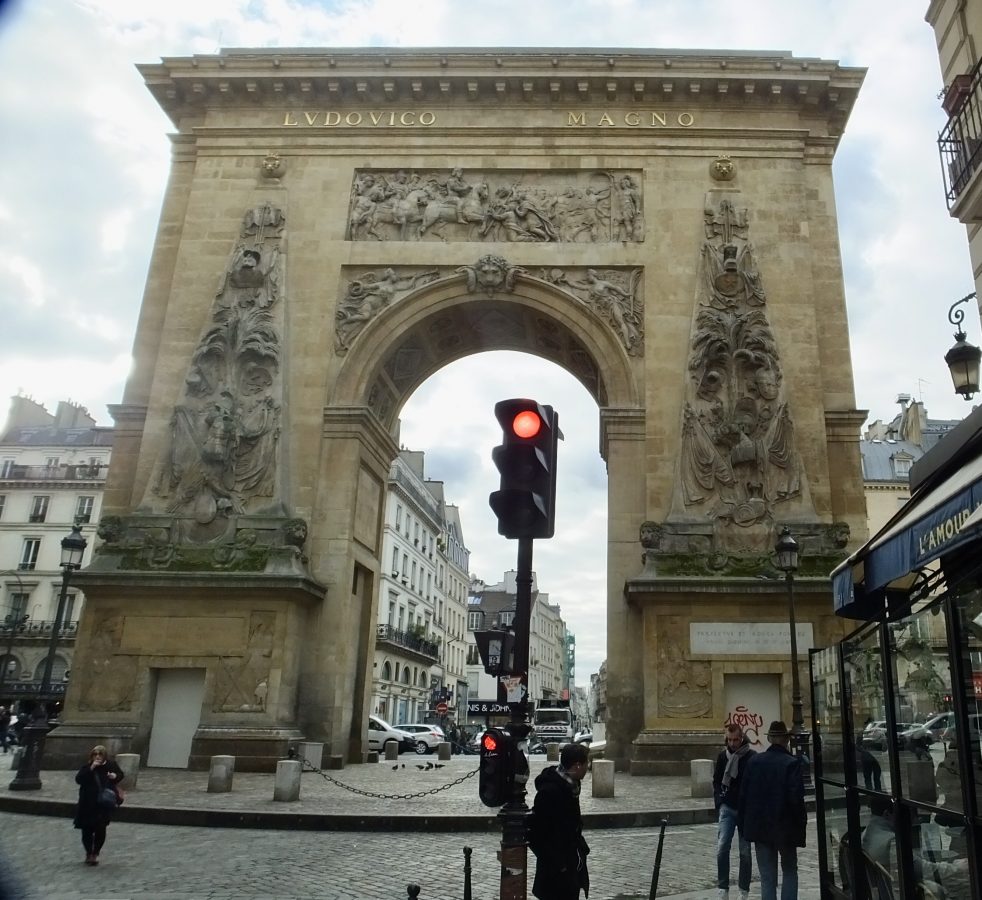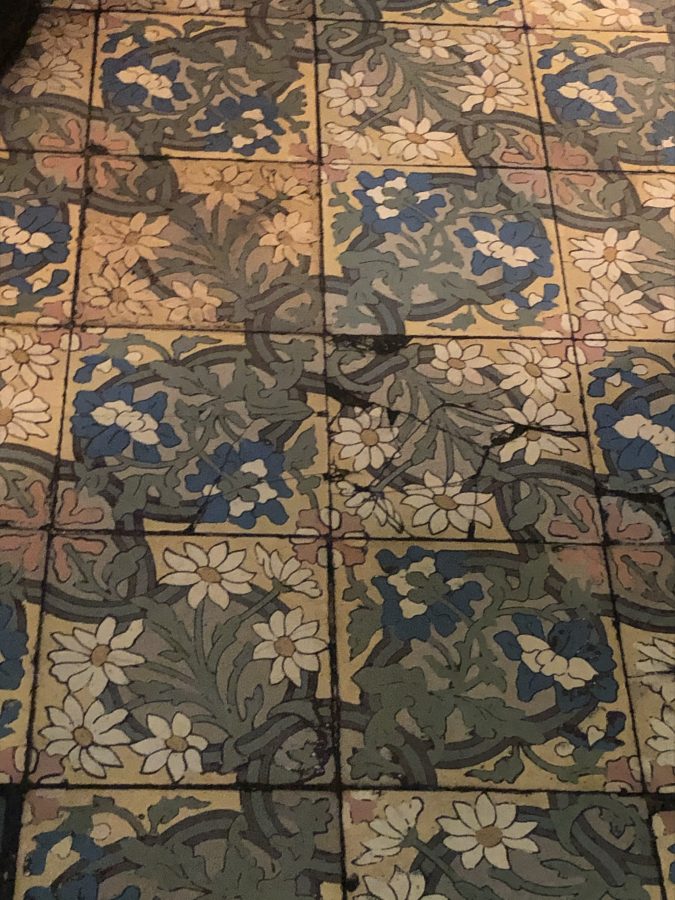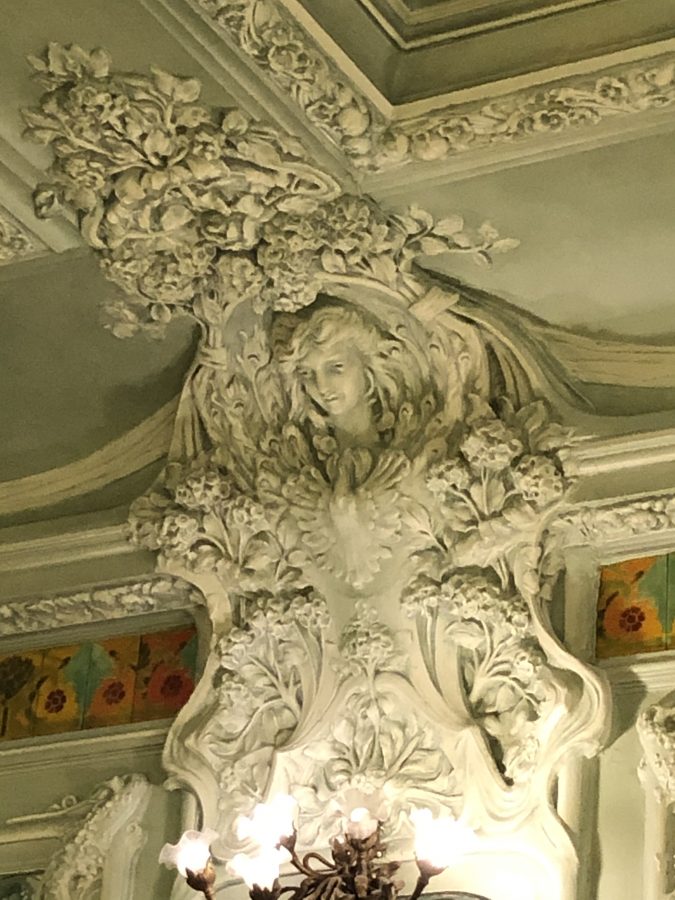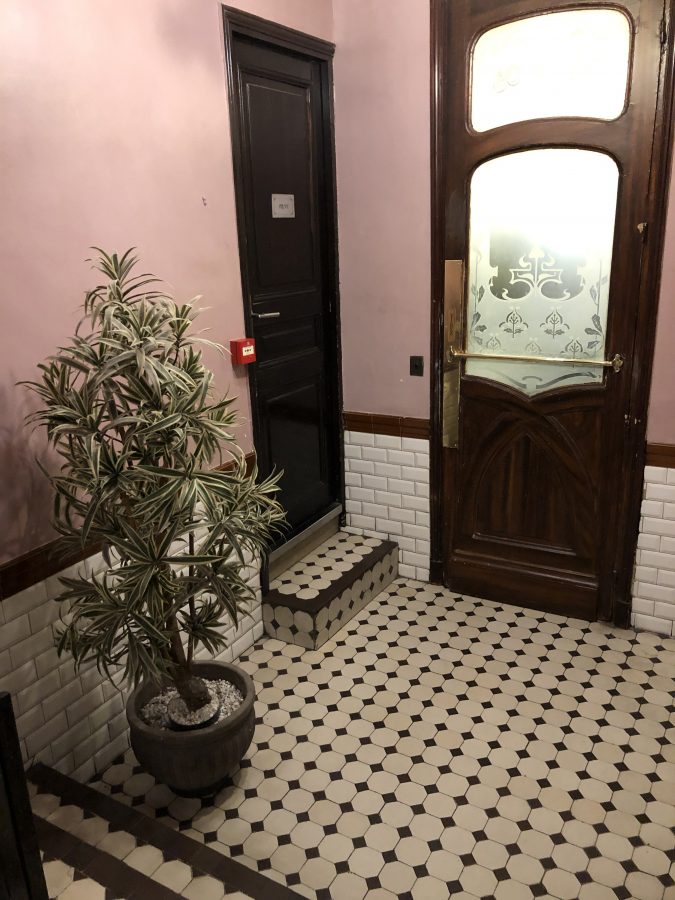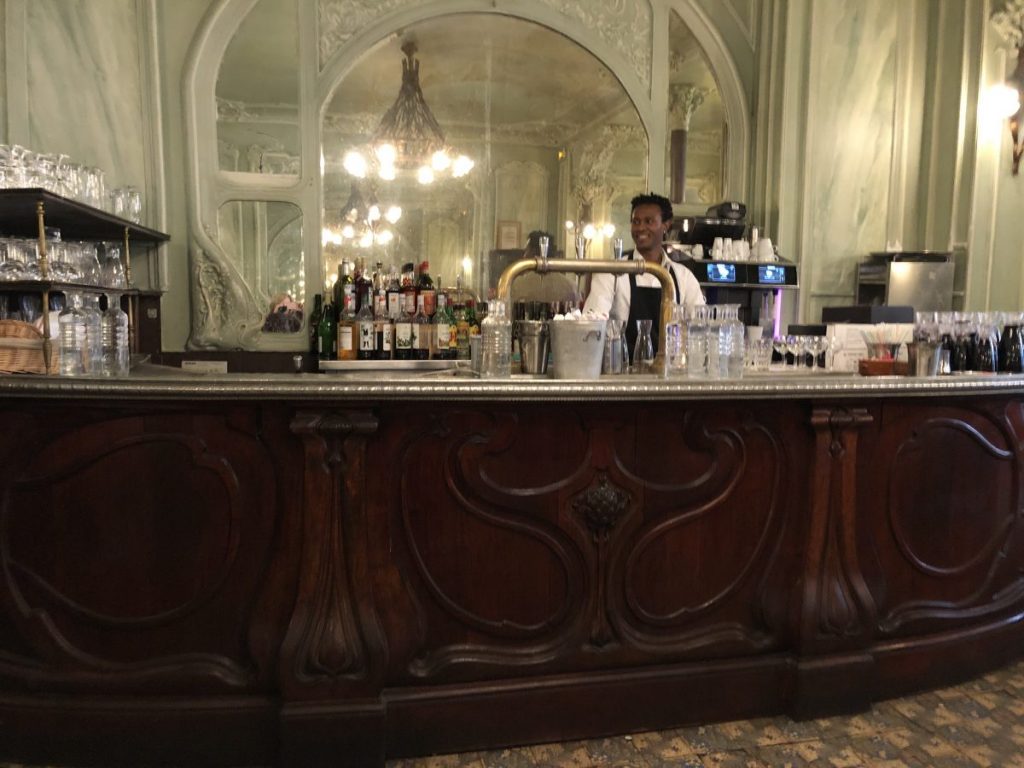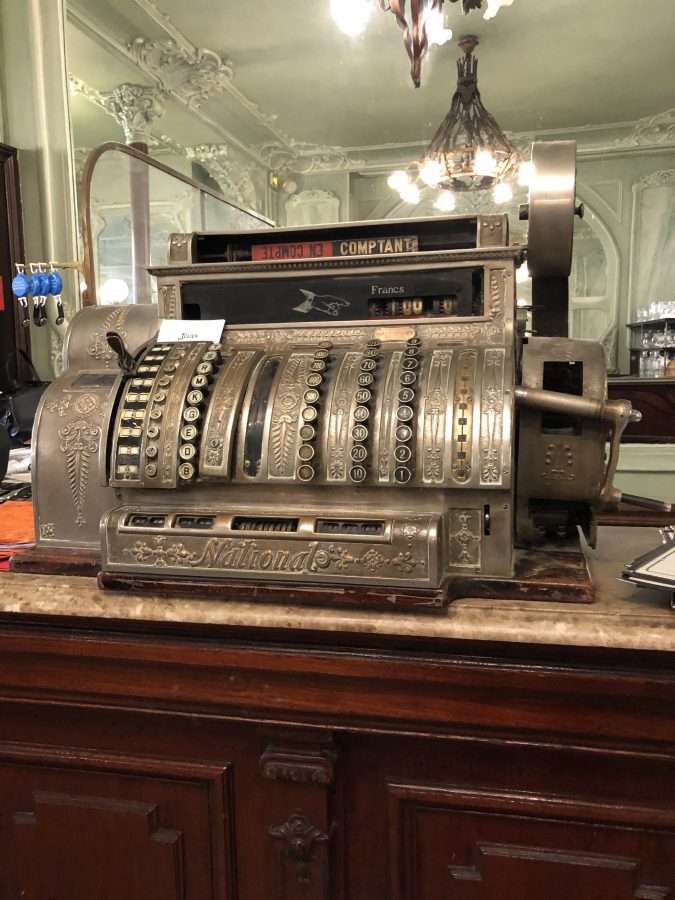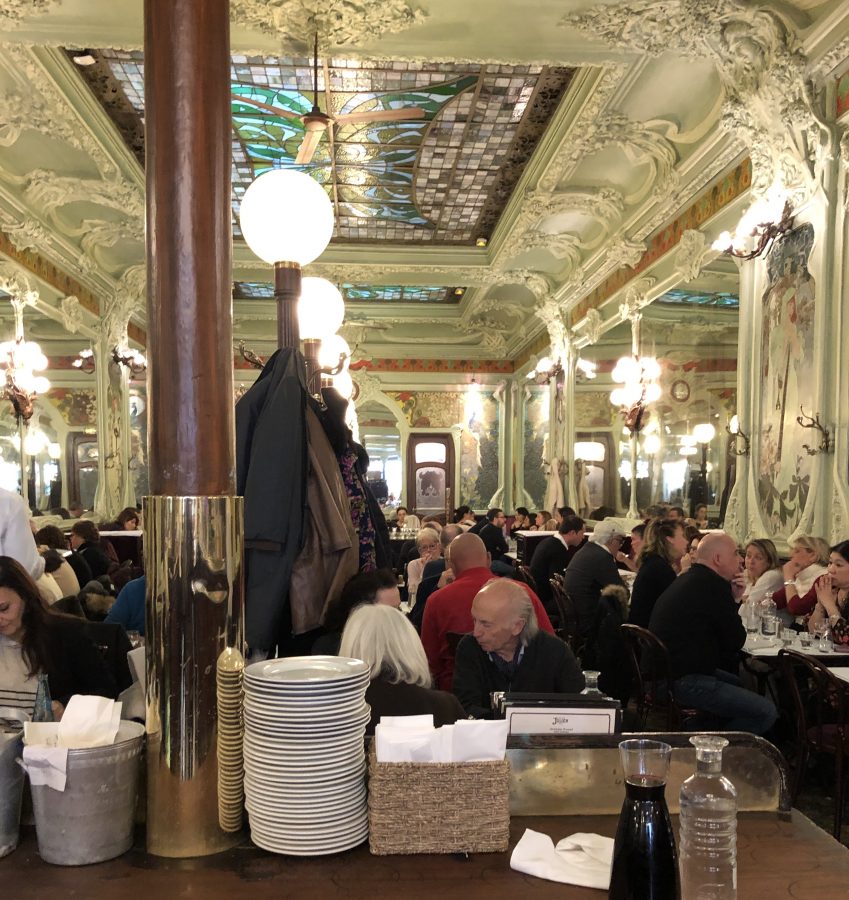 We ended up around the Les Halles area with the modern canopy where there are Christmas chalets and decorations. We returned to this area after dark to take the contrasting photos. The light sprayed on St. Eustache church is the BEST of the light photos taken from Bernie's camera and is featured up top.
Enjoy Christmas in Paris!
L & B