Bonjour,
Yesterday was the third sunny Paris day in a row! Just wonderful.
Unfortunately, most of our time has been spent in the Apple store configuring a new phone for me. Bernie has been very patient, but as he says, "What choice did I have?" I'm very pleased to share that my new phone is working, AirDrop is working, I've had a conversation with Verizon and all seems to be well! Many thanks to my daughter, Natalie, for her help with this process. Our 2.5 hours at the store did net some interesting light photos of the sun coming through the glass roof.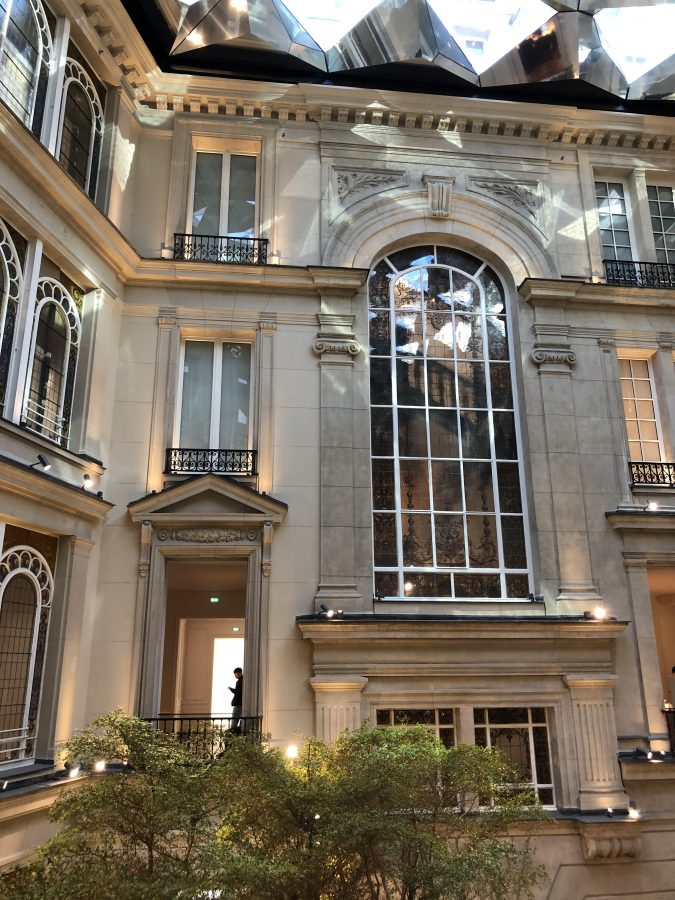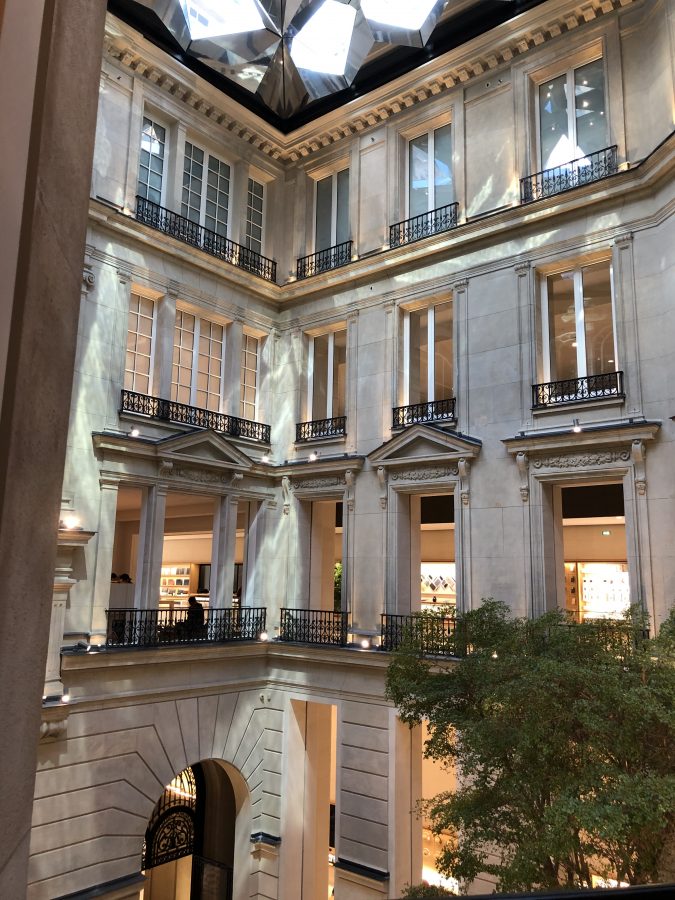 Our lunch was back on the Champs-Élysées at a spot we have enjoyed in the past called Unisex. It's quite nice with an excellent restroom (a top priority). I had a tasty salad and the interior provided a very nice light photo. And we managed to order smartly for a bill that was only 45 euros!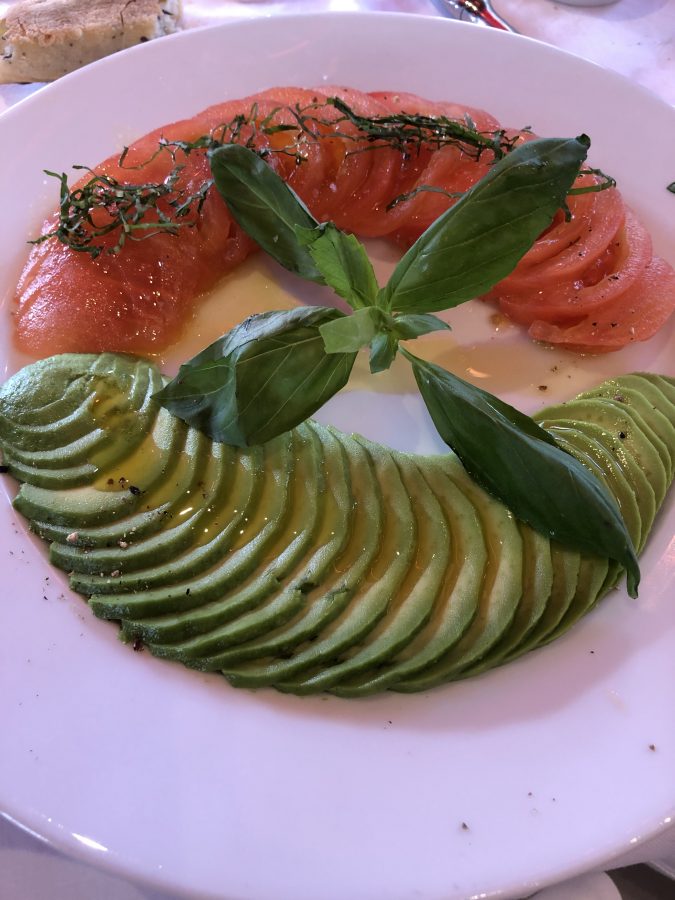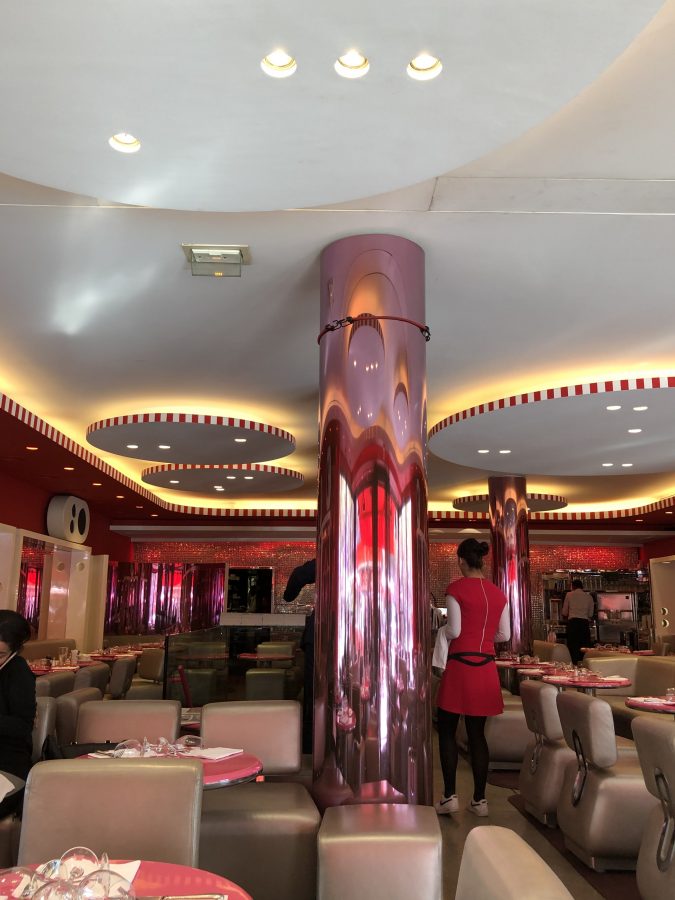 Our focus for the rest of the week is on, you guessed it, laundry, then house cleaning, and preparing for our dozen guests on Saturday night's early birthday celebration. When you have limited serving dishes, silverware, glassware and space, it makes throwing a party pretty darn interesting. We'll take lots of photos of the table and of our friends if they don't object. By the way, some do so we respect their privacy.
We loved visiting with our friend Richard Nahem at the bar of the JOBO hotel…JOBO standing for Josephine Bonaparte. It's a delightful spot, and I had a chance to view the rooms several weeks ago which all look like something from Versailles. It's a 4-star and pretty pricey but a nice alternative for the Marais and only 60 seconds from us.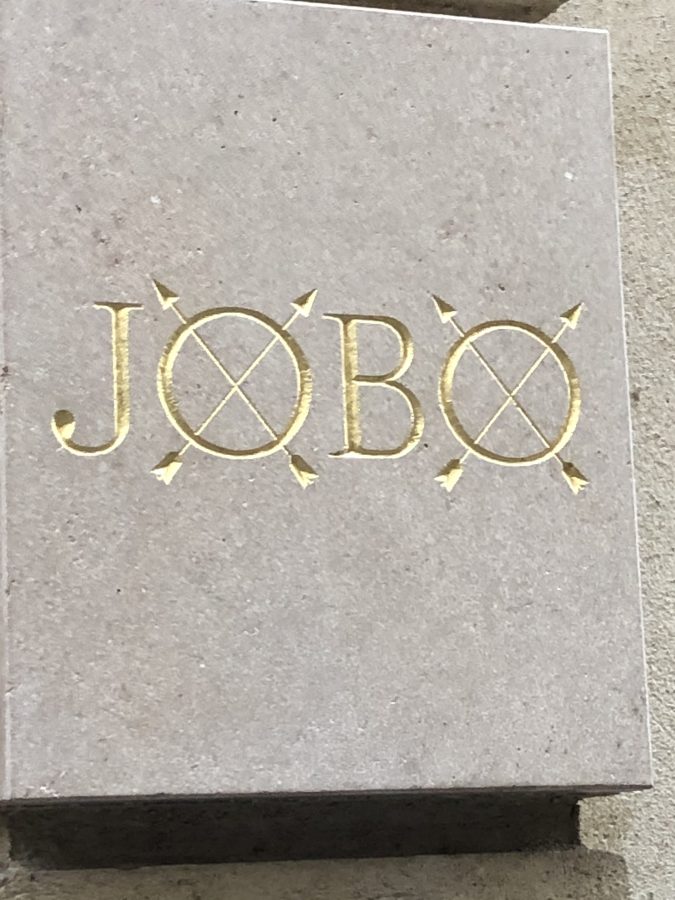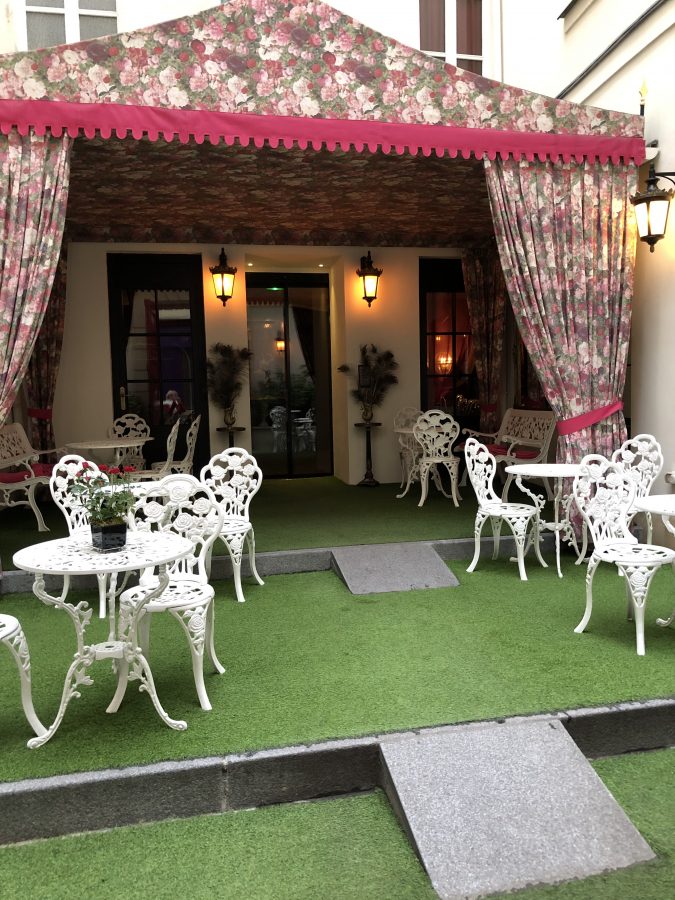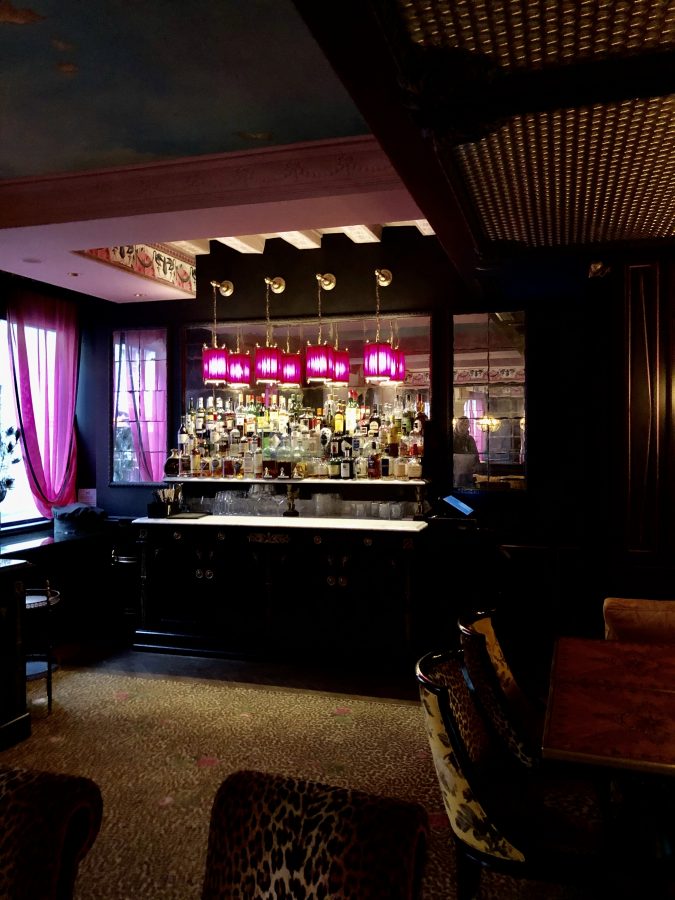 The hotel sits adjacent to beautiful St. Catherine's Square where we found some autumn color and a light photo.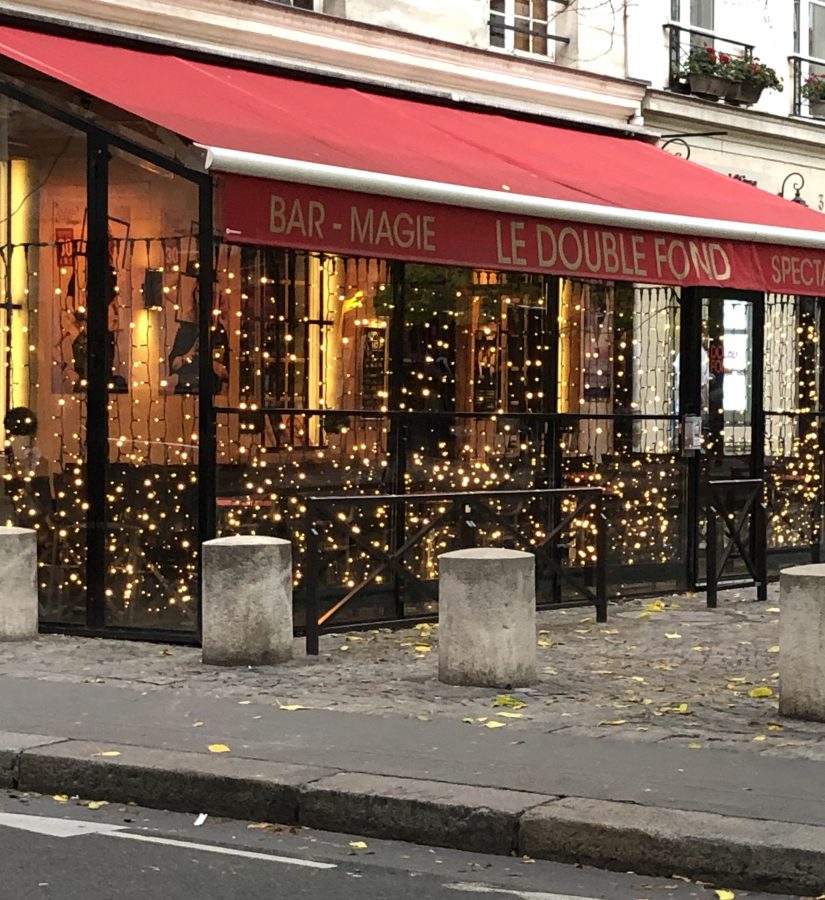 And here's a precious little dog on the subway ride home after lunch. The dogs are so well-behaved and seem to know how to survive the subway, busy traffic, and sitting quietly under tables in restaurants. 
It's been raining all night and continues this morning. Between laundry and the rain, I would guess that there won't be a blog tomorrow.
Thanks for your comments as always and have a pleasant day!
L & B