Bonjour,
Perhaps it's my foot, perhaps it's familiarity with the area, perhaps it's loving our little space…whatever it is, we are finding our early days in Paris to be soothing, a little slower, and peaceful. The weather continues to be almost perfect. Literally, it rained a few drops while we were at dinner but shortly subsided by the time we needed to walk home.  It was just enough to put a slight chill in the evening air.
We had one small maintenance issue in the apartment which kept us in for the morning. We got to meet our delightful host Marco who has been spot-on with his communication and attention to detail. Such a contrast to last year's fiasco!
After a light lunch in the apartment, we went to the BHV, the large department store in Le Marais.  It's perfect for one with limited mobility as there is an exit from the subway directly into the basement of the grand magasin.  We've always enjoyed a delightful small area on the third floor for a coffee which has a tree in the center. How surprised we were to see that it is now an Eataly establishment. Our table overlooked the plaza beside l'Hotel de Ville with its own carousel and watched the children chasing  gigantic bubbles from the "bubble man."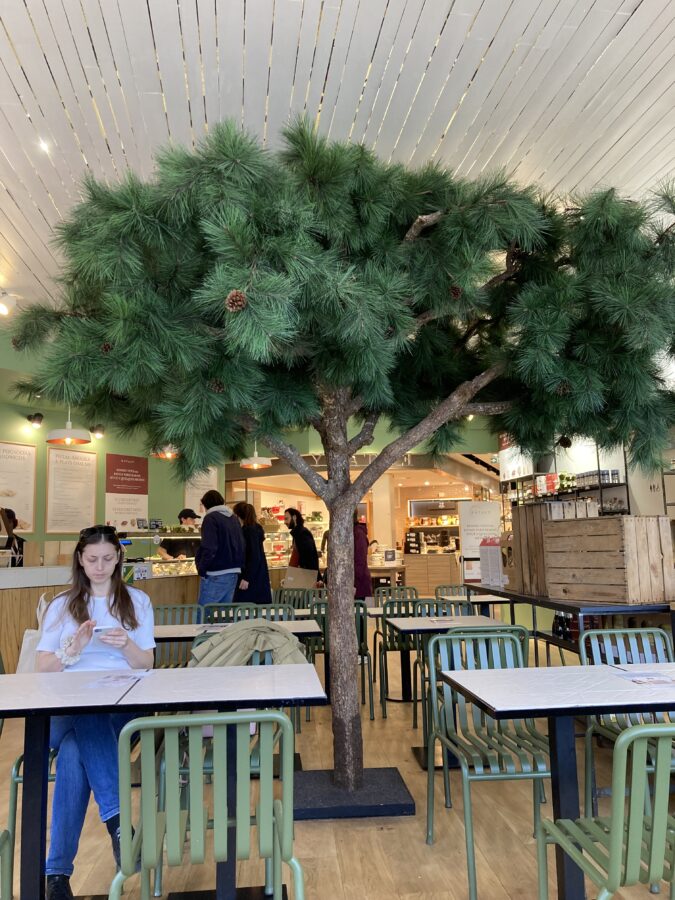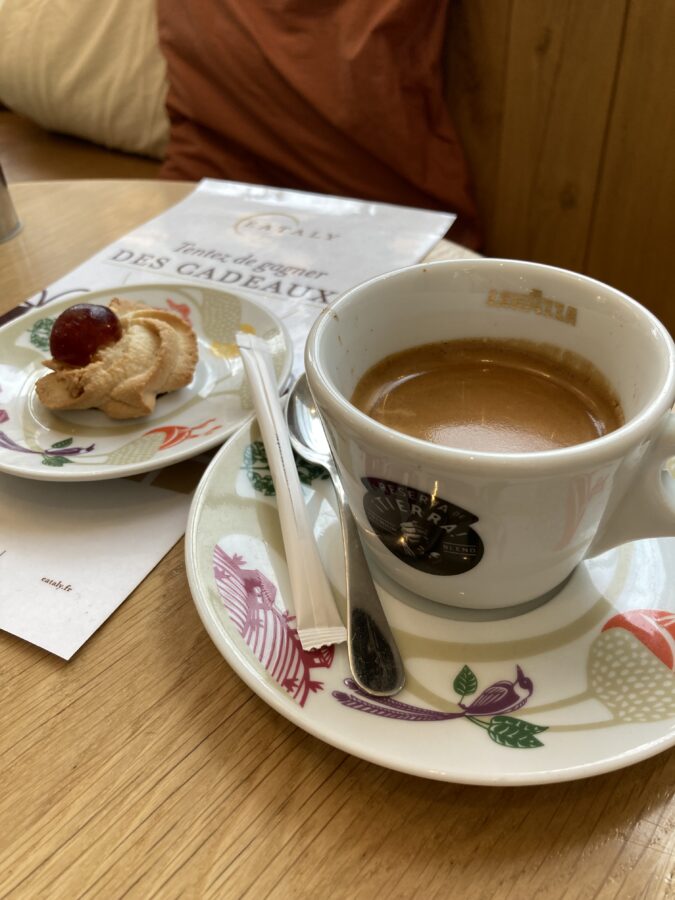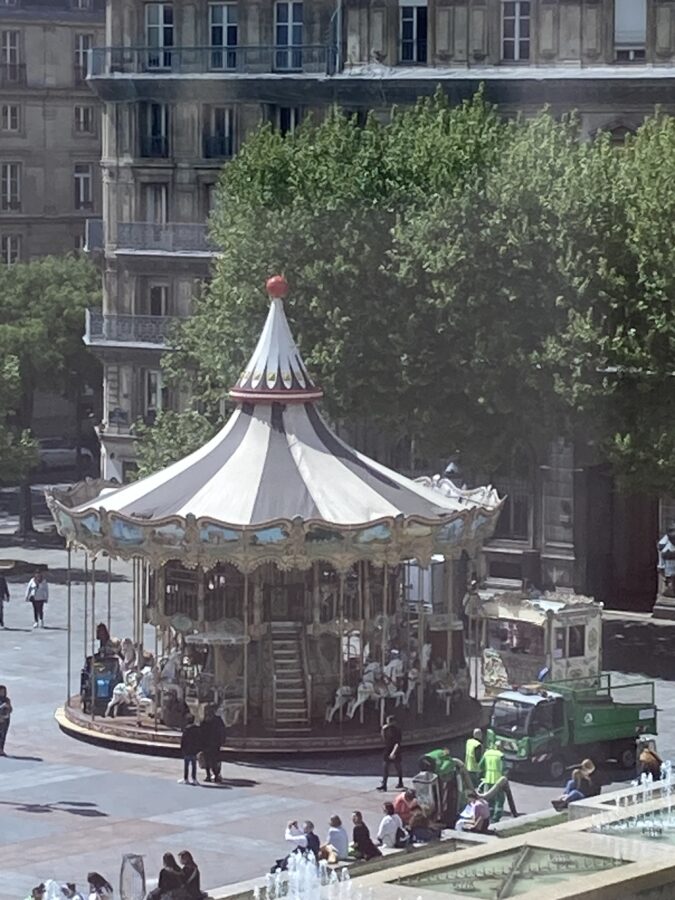 In the late afternoon, we had invited our friend Hannah over for an aperitif and then dinner on Ile St. Louis. Wonderful evening enjoying the food at Sorza, a little Italian spot where we met an American couple from Florida. They were surprised that we NEVER take a taxi but always travel on the Metro or by foot. Lesson learned for any of you planning to come over. The Metro is the world's greatest people-mover.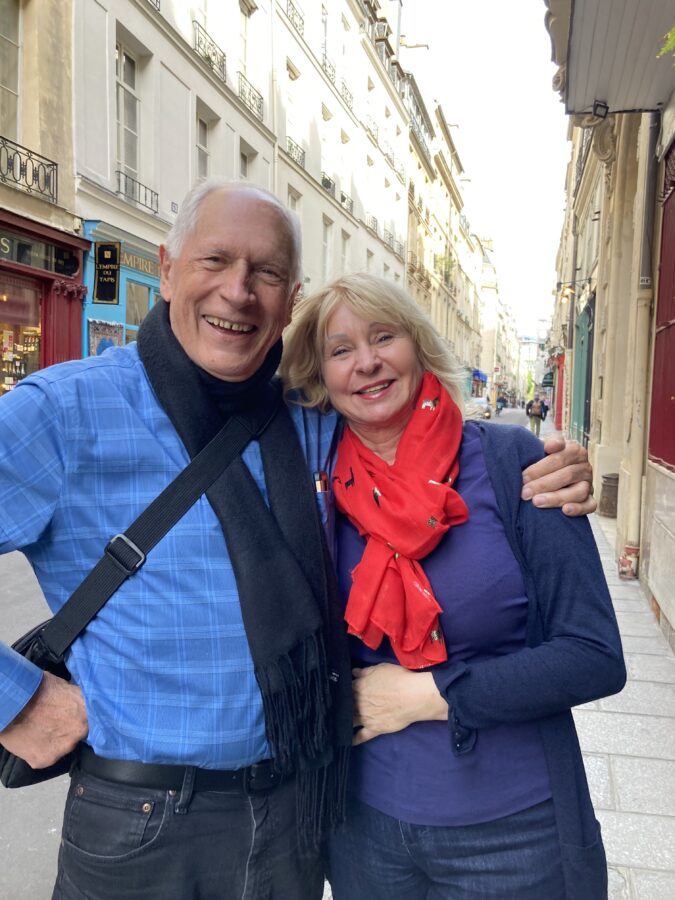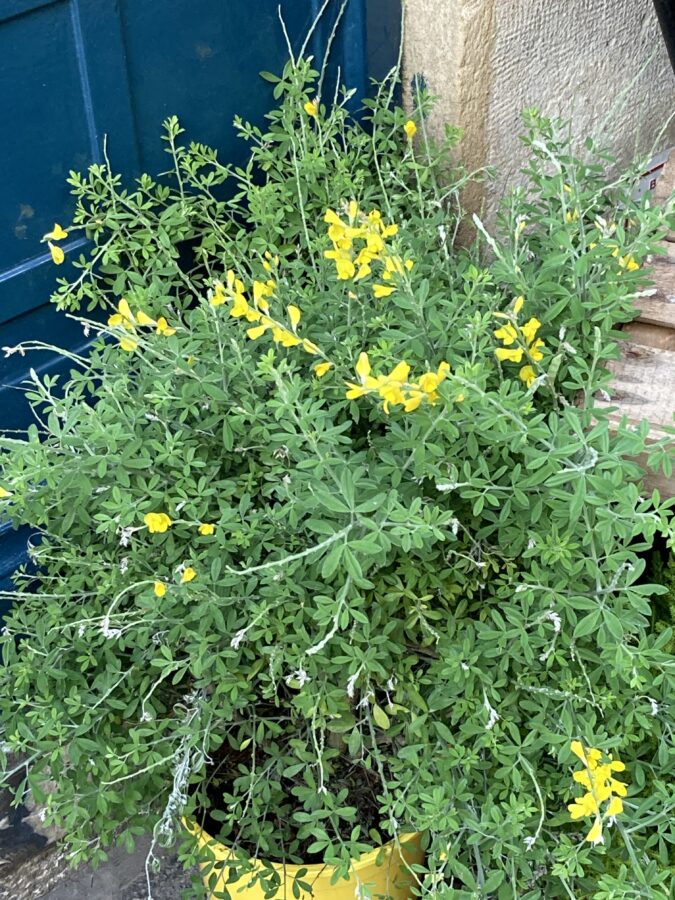 Today, I will be consumed with my English ancestry and watch the coronation of King Charles III on the BBC. No one does pageantry like the British!
By the way, we LOVE all of your comments and so appreciate all the kind words. They truly make our day.
À bientôt
L & B