Bonjour,
This is only Day 6 in Paris but feels so quickly like home to us.
Last night our beloved proprietors at Le Bouquet St. Paul reappeared. We thought they had also sold out, but we discovered they had been on vacation. How nice to see them again!! It is our favorite little haunt which many of you have shared with us. Our friend Barbara Cook painted this spot for us!
We tried a new spot for lunch at the famous confectioner Fauchon on La Place de la Madeleine called Amélie. It's been in the making for over a year. The food was delicious and beautifully presented but the service not so great. At any rate, we're glad we tried it. Our espresso was accompanied with one of the famous Fauchon chocolates.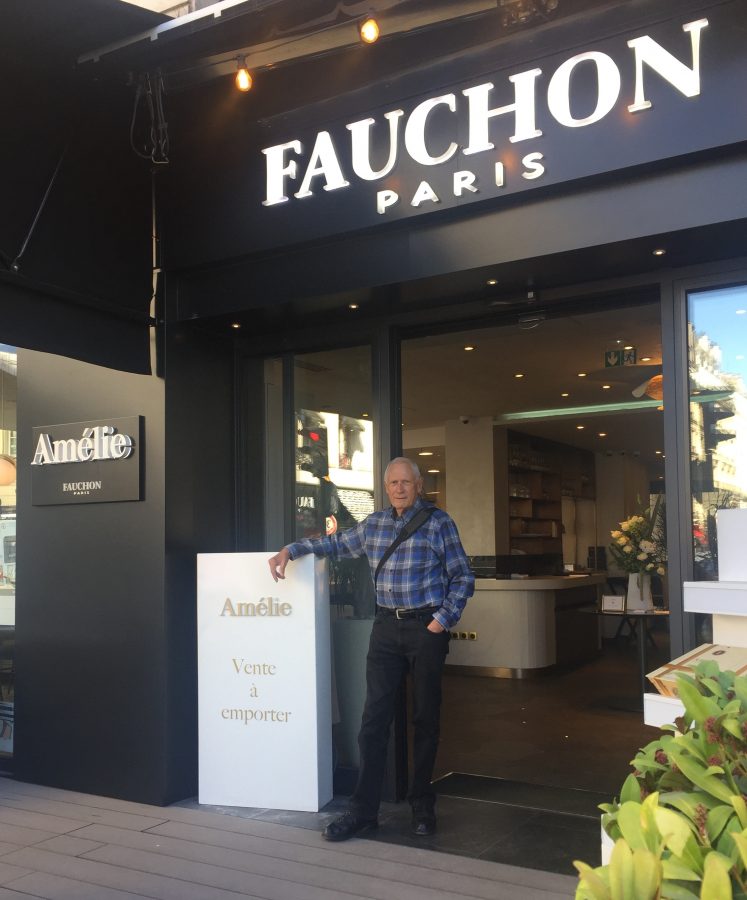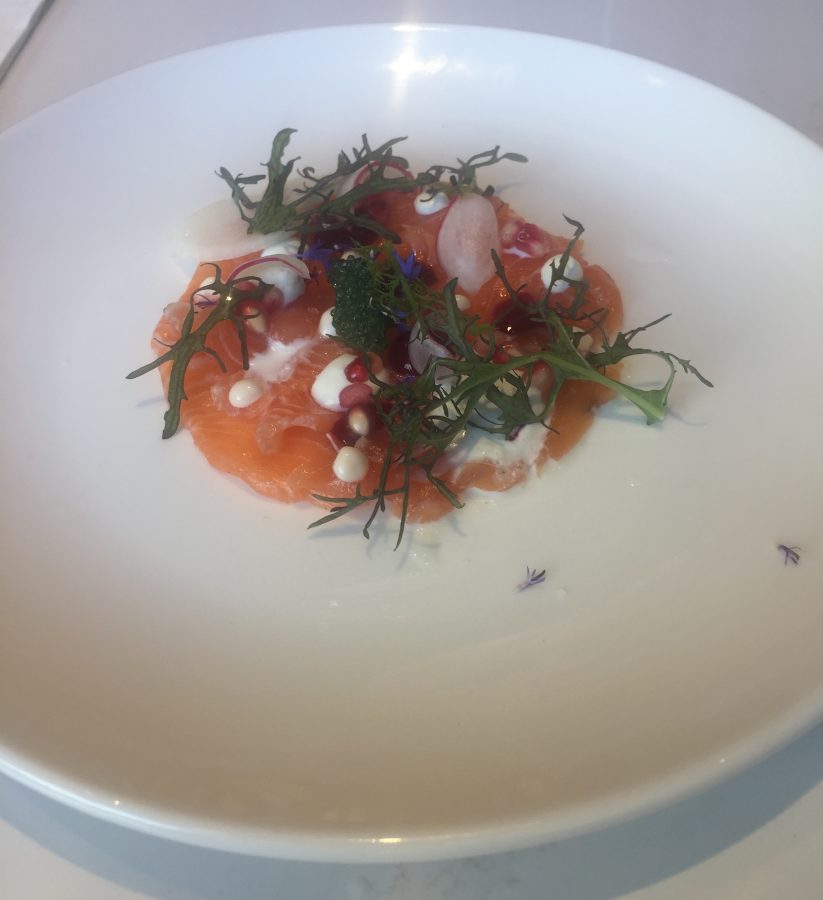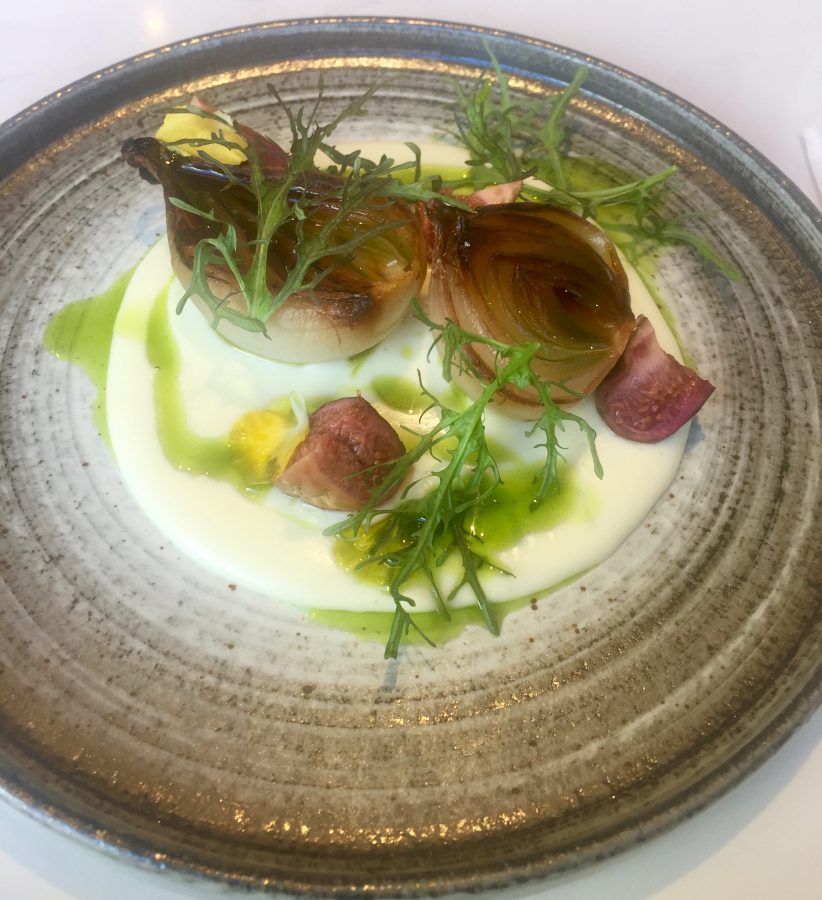 After a leisurely lunch, we walked toward the opera and Les Galerie Lafayette for a gift purchase. It was a perfect day for walking around. Next stop was around the Gare St. Lazare (train station) to find the Hilton Hotel. I had read about the beautiful bar, and we weren't disappointed. Classic French ambiance and as Bernie said, "Lots of business being conducted in this place."
We ate a snack for dinner and then were off to discover the lights we saw up the street from us the previous night. They were indeed from the modern opera house at the Bastille making what appeared to be a tiara on the building.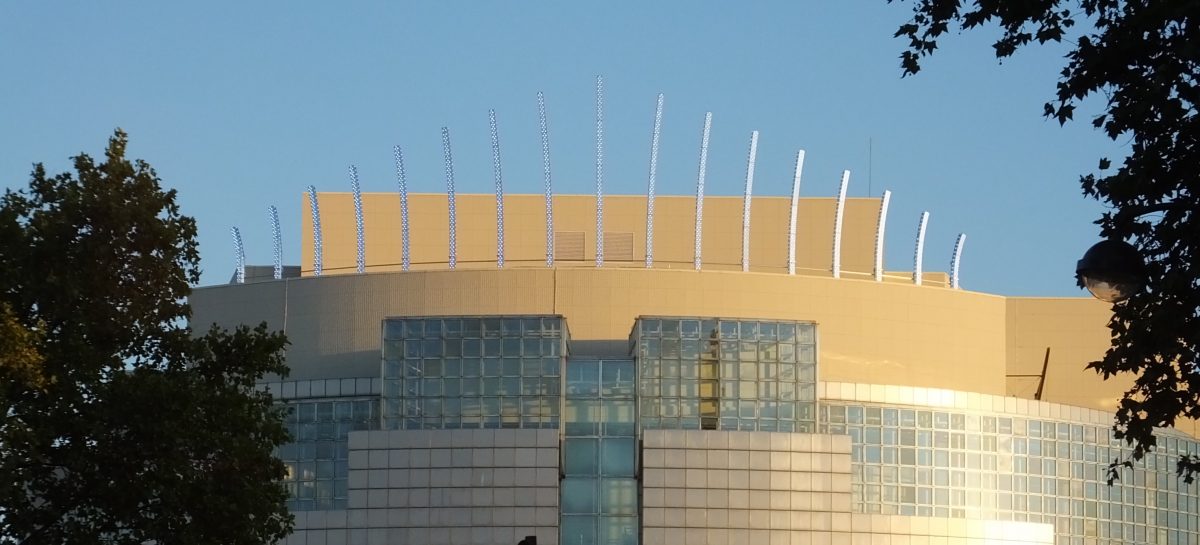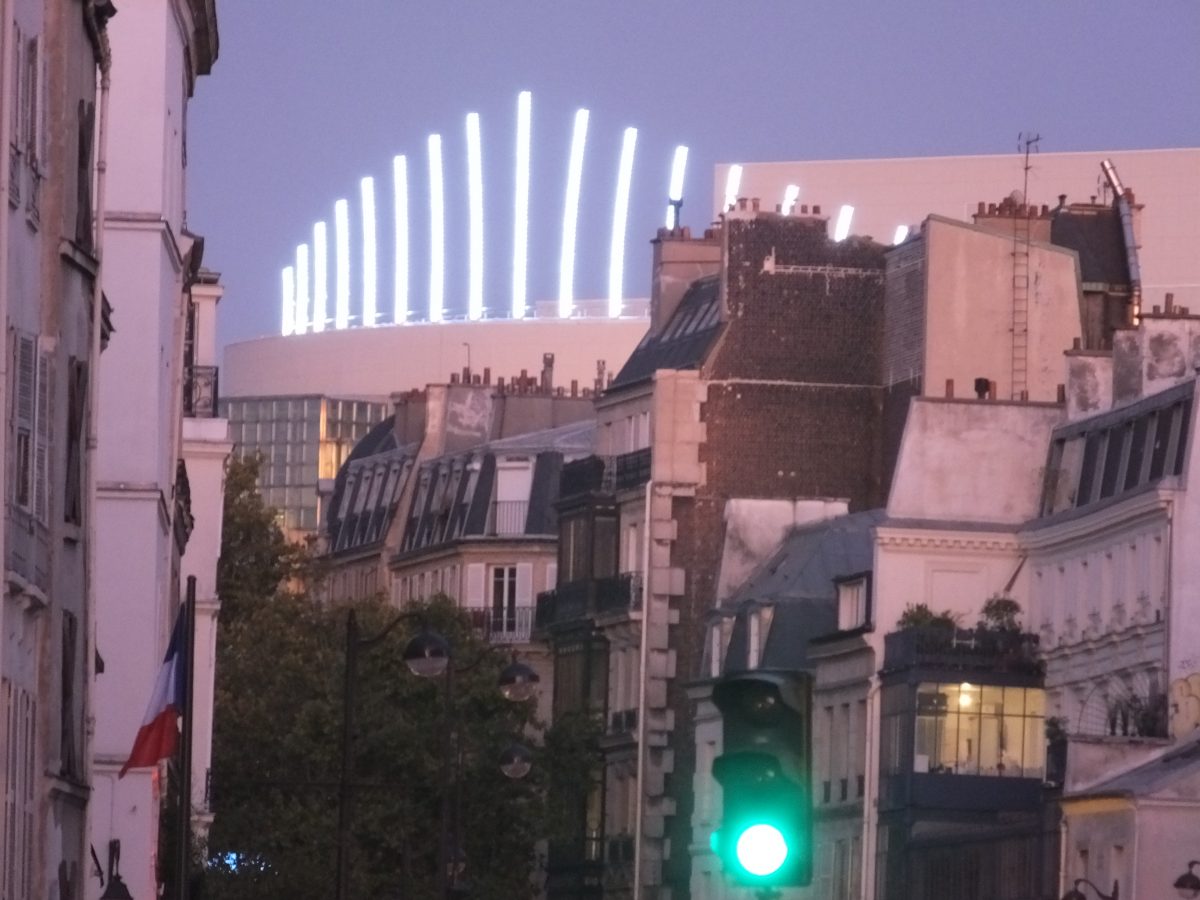 We strolled around La Place des Vosges just enjoying the area. There are fewer people right now which is wonderful! Here are some light scenes along the way. There are many different aspects to our light theme!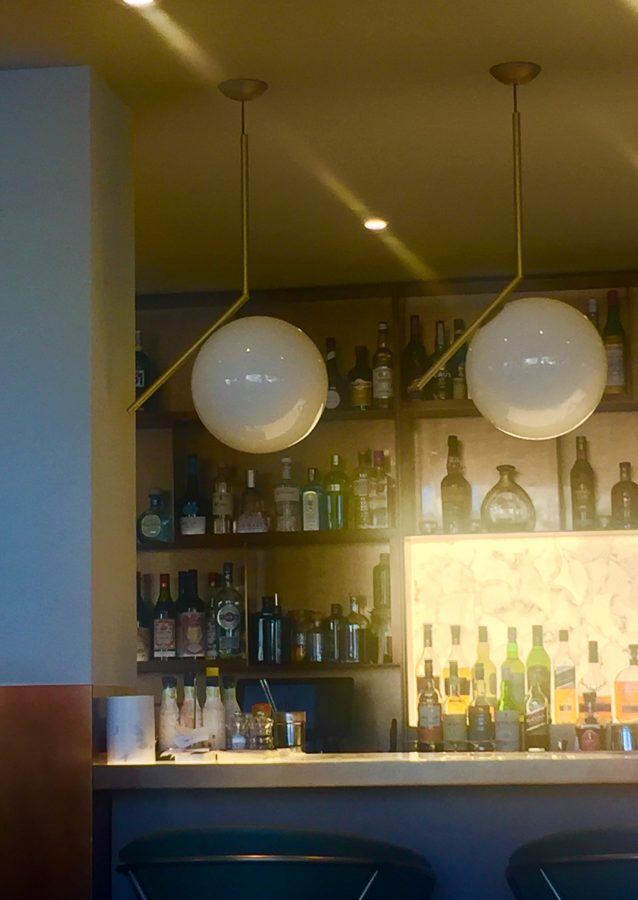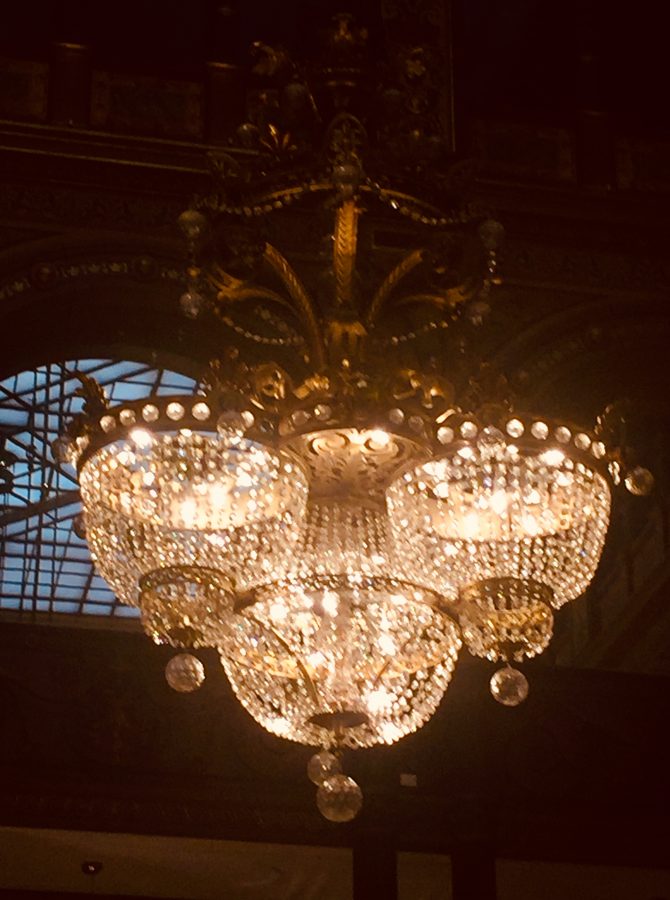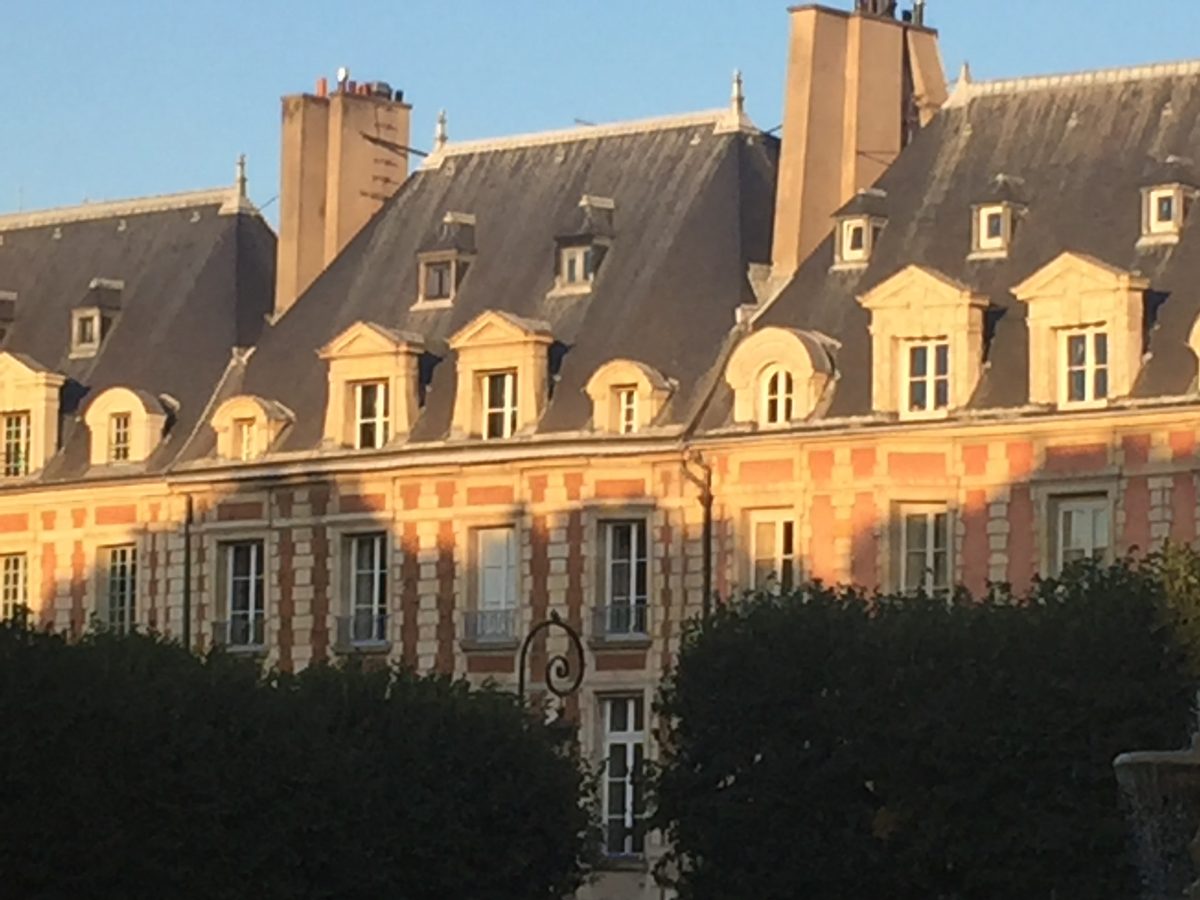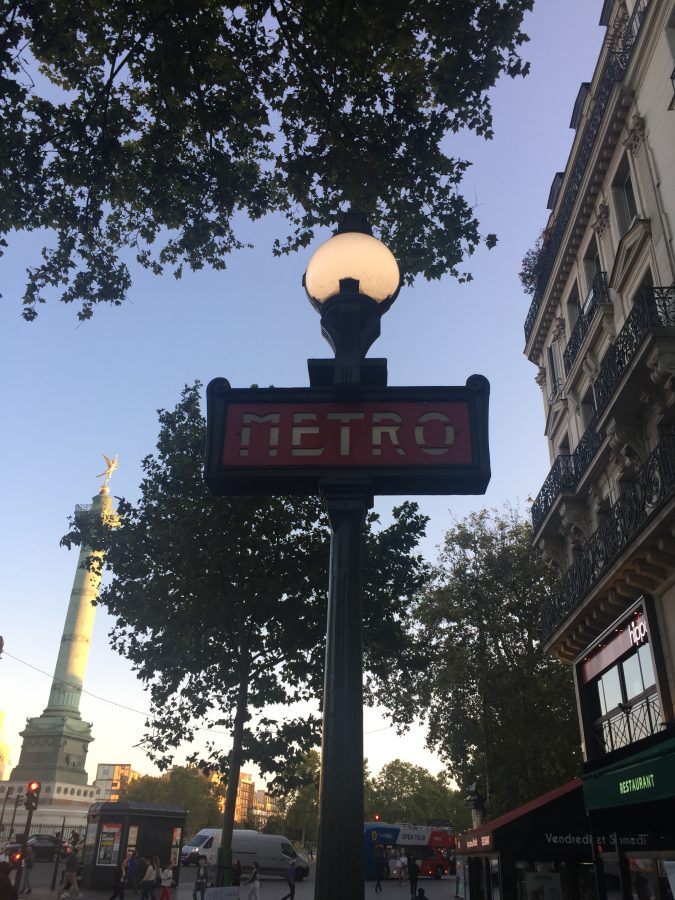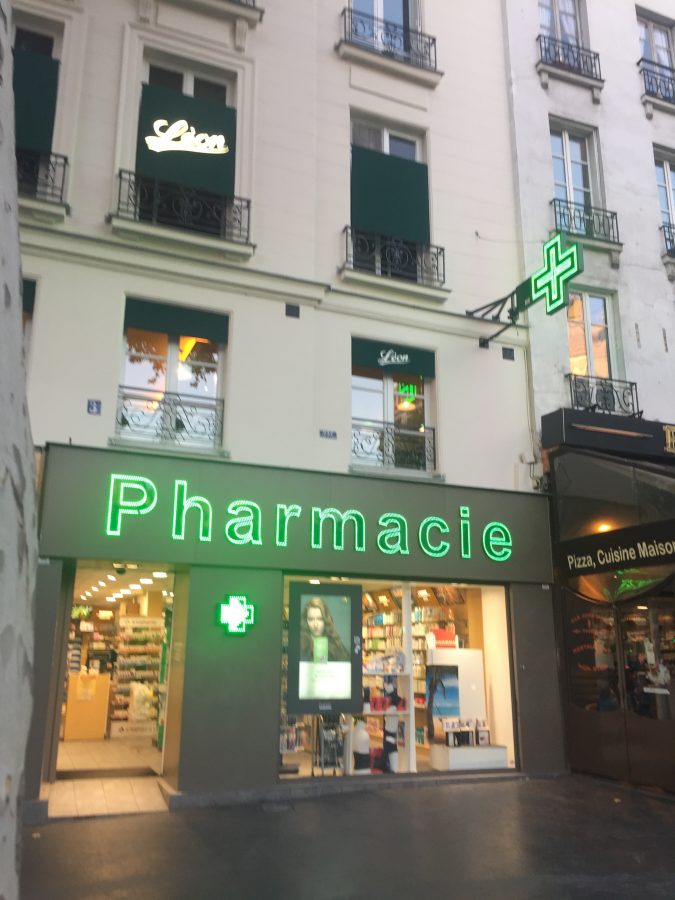 Also some street scenes we thought you might enjoy.
If today is as beautiful as yesterday, we plan to head to Montmartre for lunch. Stay tuned!
L & B