Bonjour,
Sundays in Paris are my favorite as the morning quiet is unlike any other day. The traffic is minimal and many of the streets in the Marais become pedestrian only for Sunday afternoon shopping and strolling.
There is an amazing desire for all good things to stay the same, but alas, they rarely do. Paris is no exception. We notice other changes: Tumbleweed, a boutique shop in Le Marais, is gone as is the wonderful café, Le Royal Turenne where I fell in love with my first French waiter, Olivier, and had many an evening espresso. The Dalloyau of sweet and savories has closed on rue Beaumarchais.  Substitutes will come along, but nothing will diminish the memories.
We struck out for the Sunday Bastille market after a cup of coffee with our friend Richard Nahem of Eye Prefer Paris. He's doing well and it's always great to renew a now 11-year friendship. On our way, we passed some great street scenes.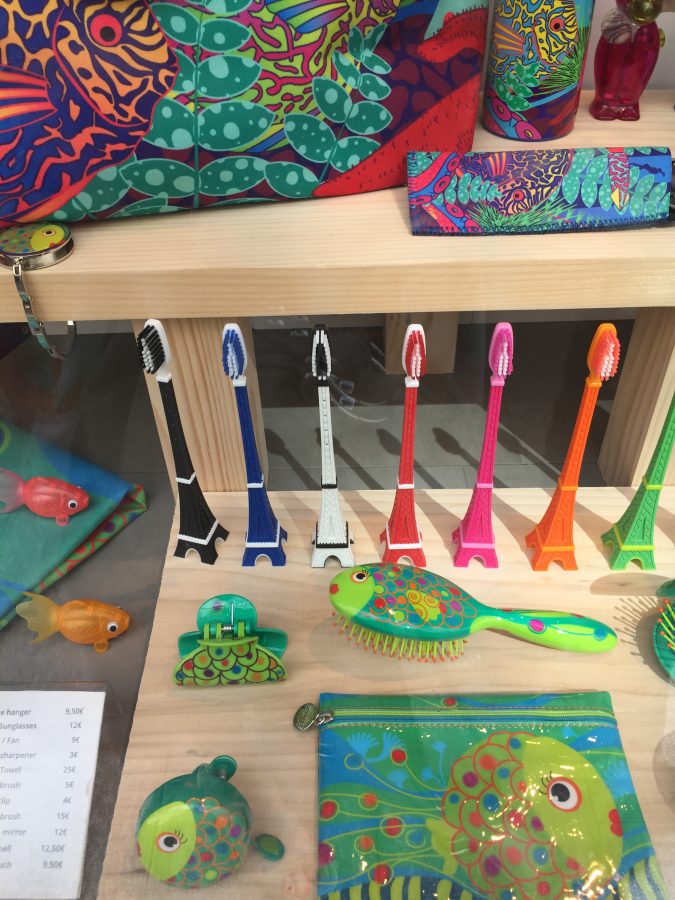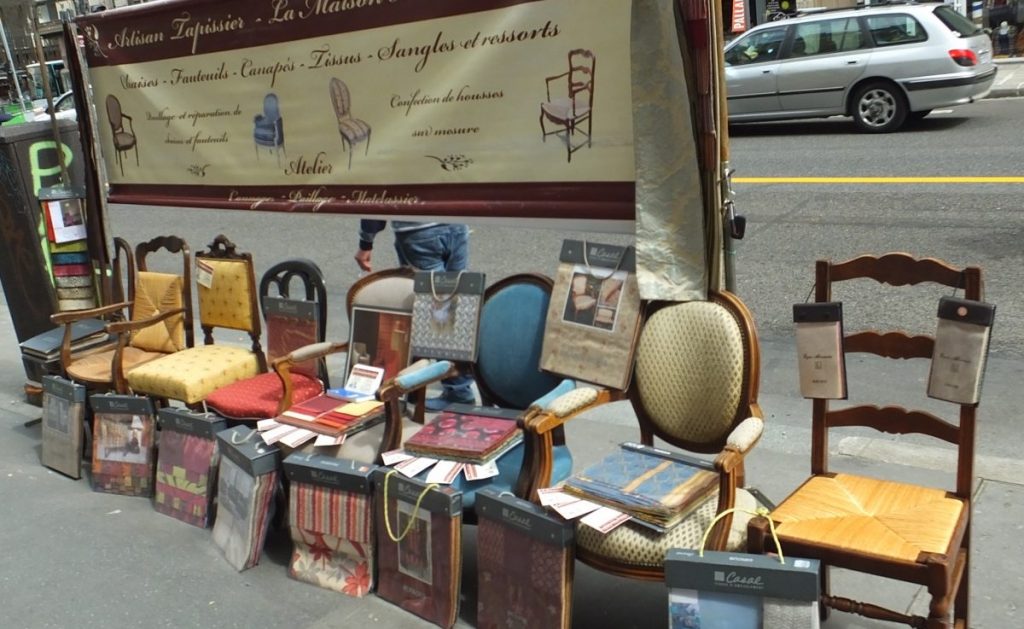 Bernie always buys a new scarf at the market so that was our mission, though one is so overcome with the sights, sounds and smells that photo opportunities are too many to resist. We have many new people on the blog this year so for both new and returning readers, here's a look at this fantastic Sunday extravaganza. Don't miss it if you're in Paris on a Sunday.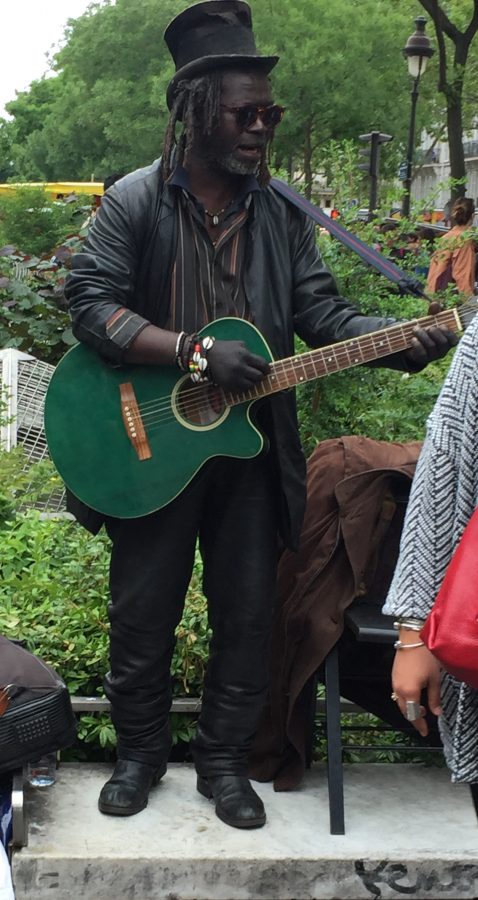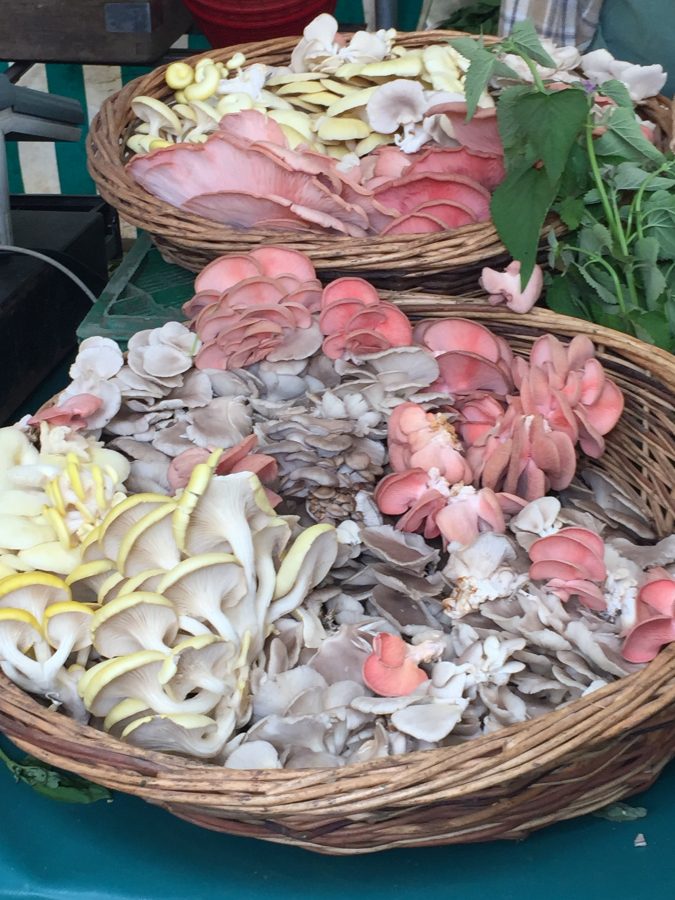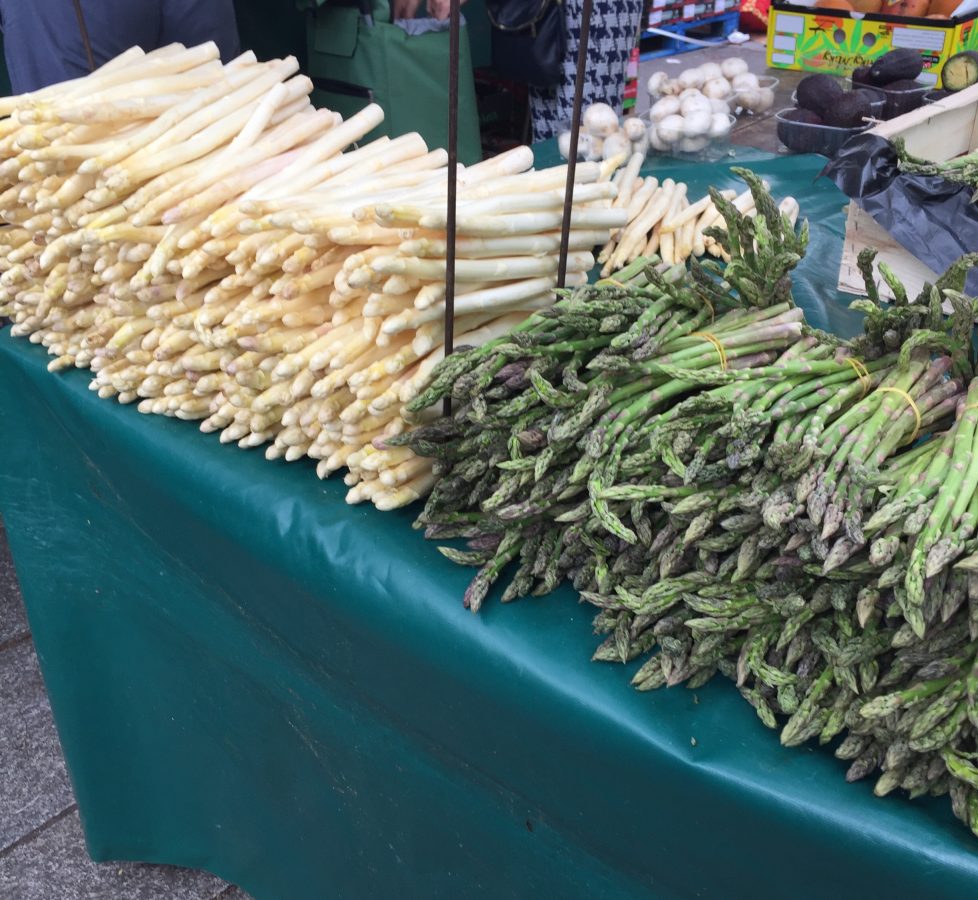 We stopped for lunch at the Petite Bofinger, across from the very famous Alsatian restaurant, Bofinger and witnessed a first for us. Two guys sitting directly behind us ordered, ate, and ran away without paying. We were shocked and so was the waiter.  Here's part of our lunch:
We spent the afternoon strolling along the wonderful streets of the Marais, especially in and around the Jewish quarter on Rue des Rosiesrs. It's Middle Eastern life full of all the vibrant sights and smells. 
Our best street scene of the day is this '58 Cadillac waiting on a wedding party.
Finished our Sunday with friends from Australia for a glass of wine. Lovely way to spend a Sunday and glad we can share it with you.
Au revoir,
L & B