Bonjour mes amis,
Finally…a day of rain in Paris. Typically, I would whine about it, but not this year. The high yesterday was 73, today only 71. So bring on fall!
We actually stayed in the apartment all day until about 4:30. We went over to the St. Paul area thinking that our beloved Bouquet St. Paul would be open after renovation. The manager's wife had told us Mercredi or Wednesday. We were ready to sit outside for an aperitif.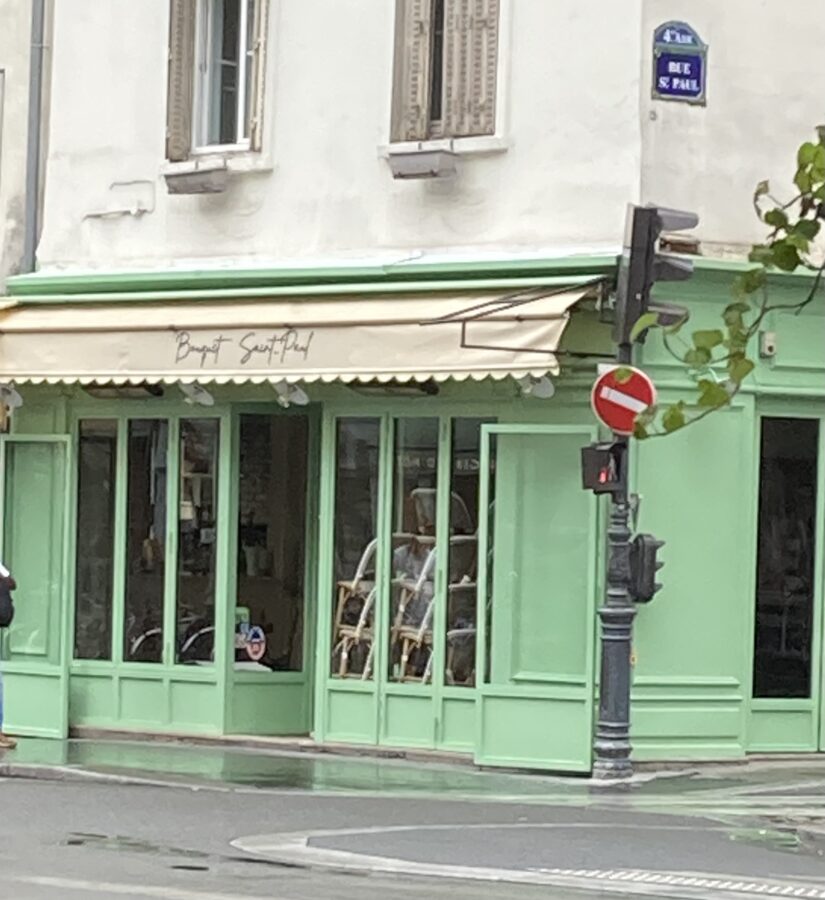 Turns out they were not open yet so we sat across the street until time to go to dinner with our friend Hannah Swartz. I've mentioned before that she just moved to Paris from Utah after having come to Paris 3-4 times per year for many years. She's adjusting and still does not have her "stuff" which was shipped yesterday. We do so hope it all arrives in a couple of weeks. She is taking French lessons three times per week, bless her, and likely will be switching to private lessons soon. We have invited her over to see our apartment tomorrow and then lunch together somewhere in the area.
Even though she knows Paris quite well, she had never heard of Le Coupe-Chou on the Left Bank. We had a fantastic time and she was absolutely taken in by the charm of this ancient spot dating back to the Middle Ages. It's a Paris treasure!! Put it on your list. We listened all evening to Vivaldi and Beethoven. It's my kind of place!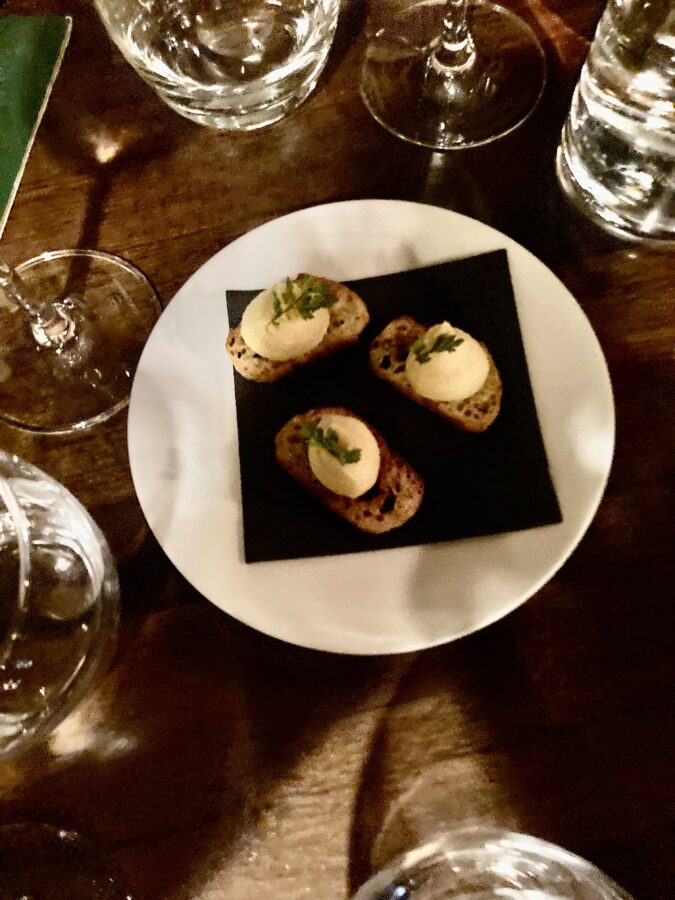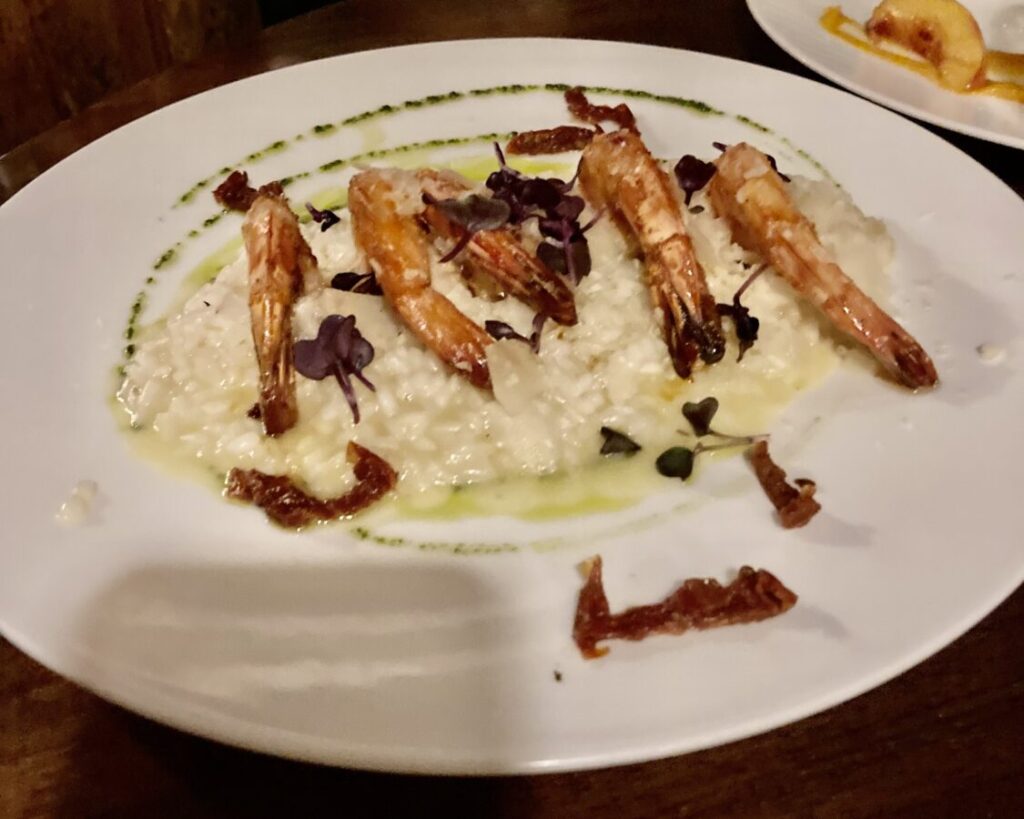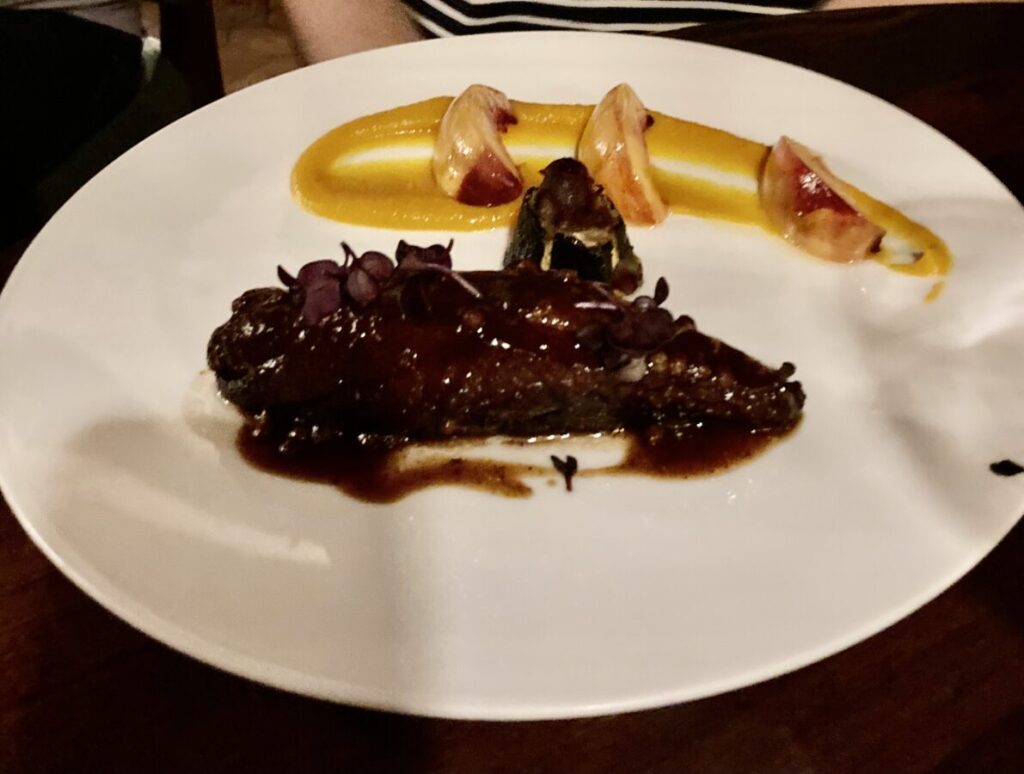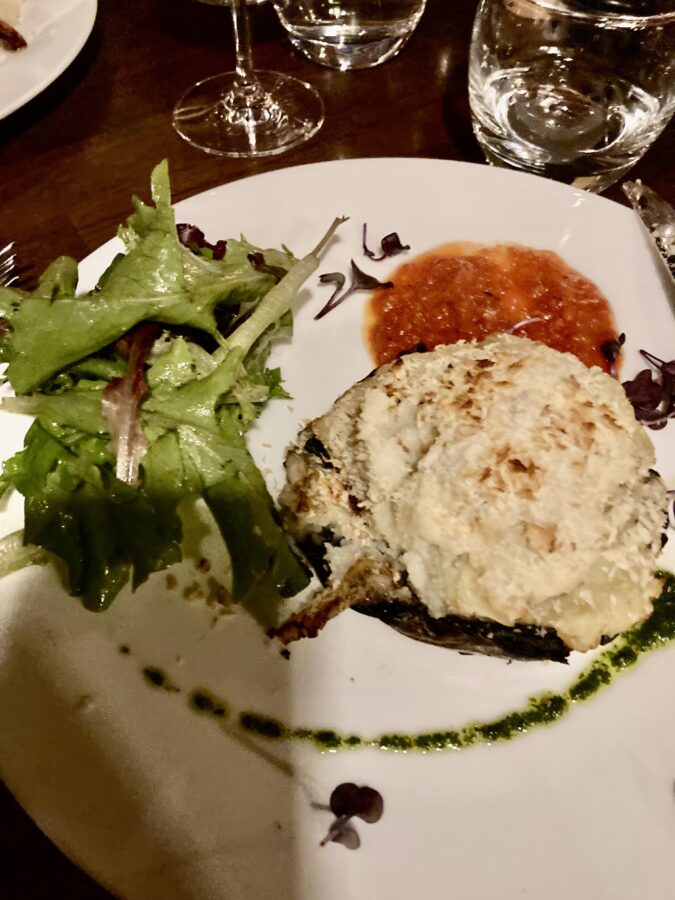 We enjoy all our company and delight in their presence. We also enjoy a few slow, easy days to relax. Just two weeks remaining!
Today, we'll take the long subway ride up to La Defense and enjoy the huge shopping mall since it's all inside. More rain in the forecast.
Happy Thursday,
L & B