Bonjour mes amis,
Monday while many of you were driving home from the beach or a football game or cooking out on your patio, we were playing like we were the rich and famous.
September 6 would have been the 85th birthday of the Hollywood icon, Audrey Hepburn. This website caught my eye and we decided to act on it by going to the hotel she loved, Hotel Raphael on Avenue Kleber. It's where she stayed while filming the movie,"Sabrina."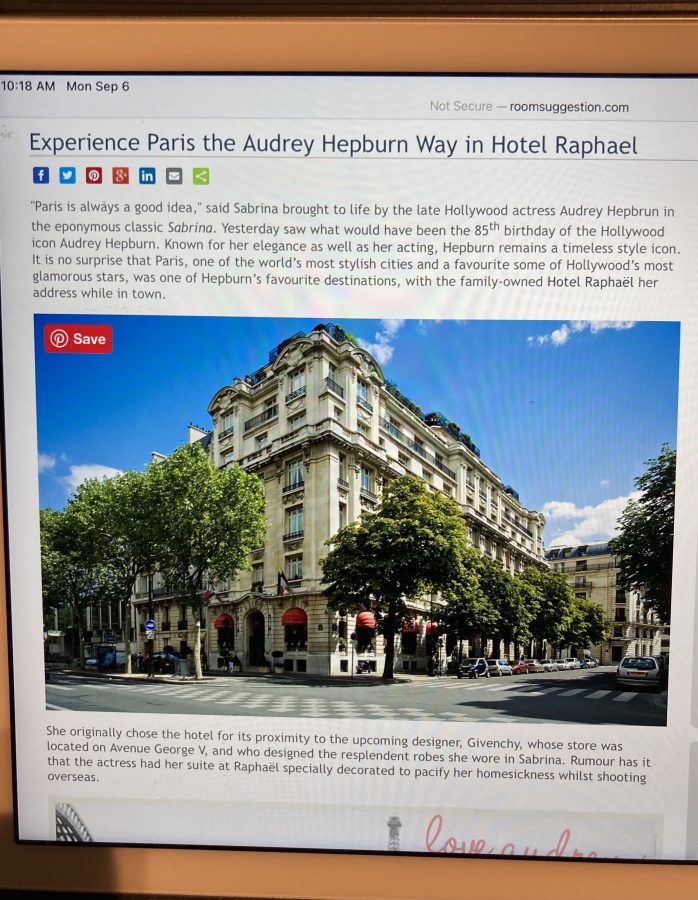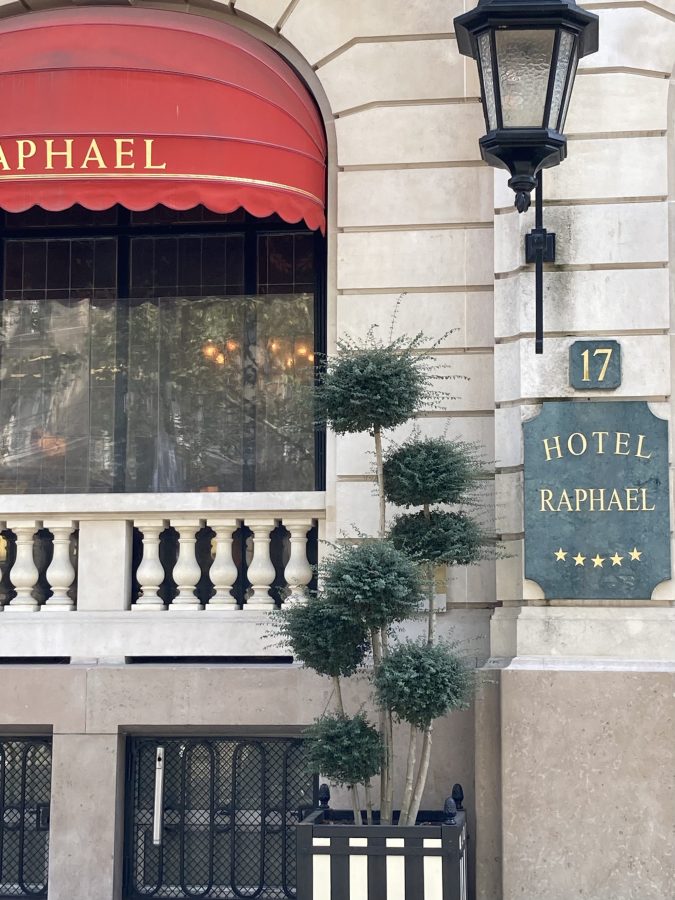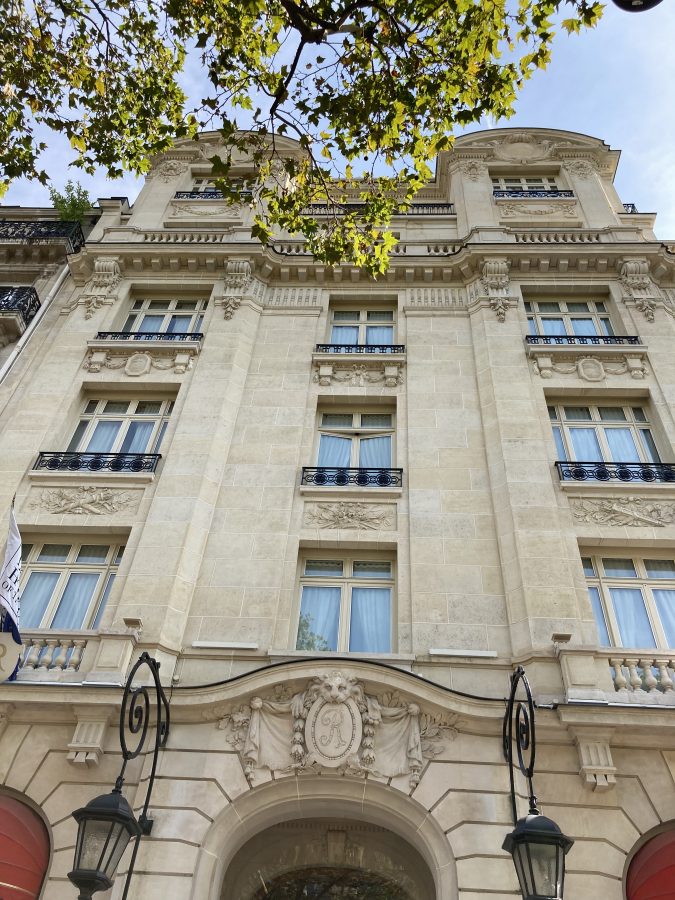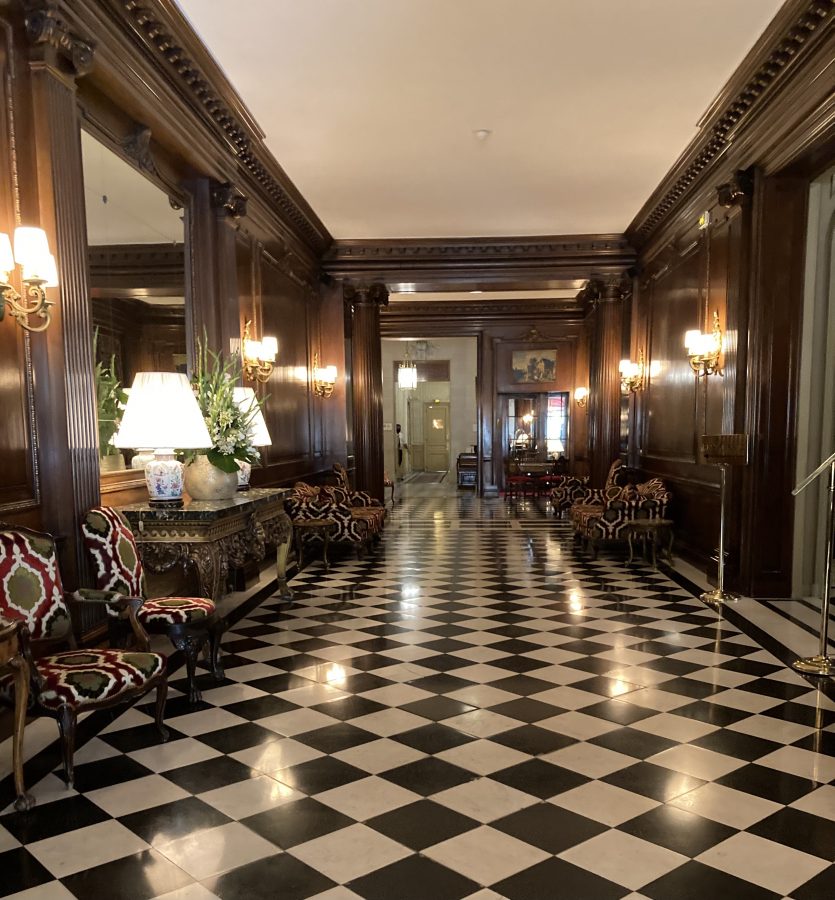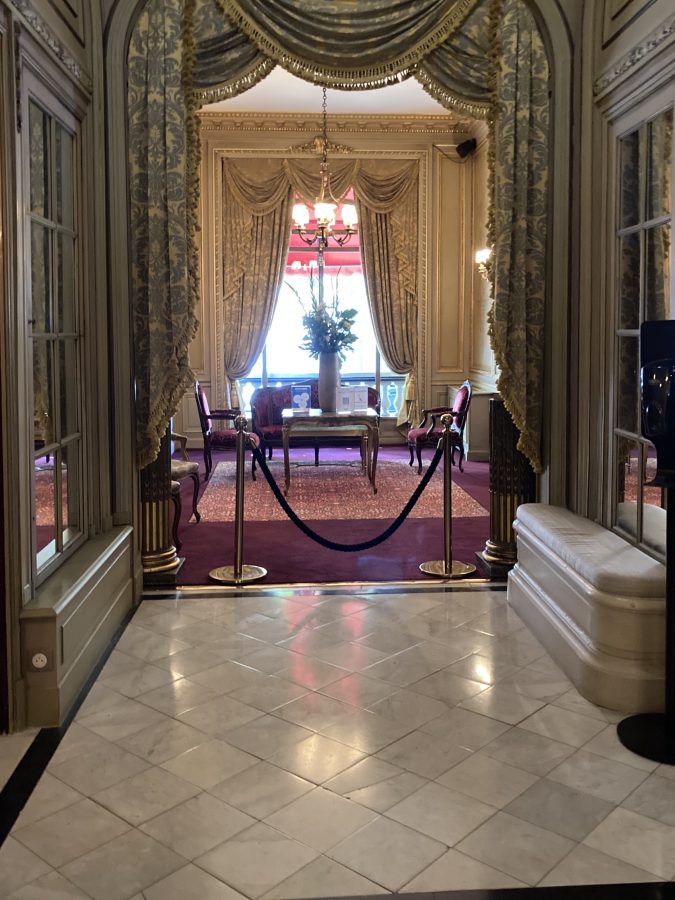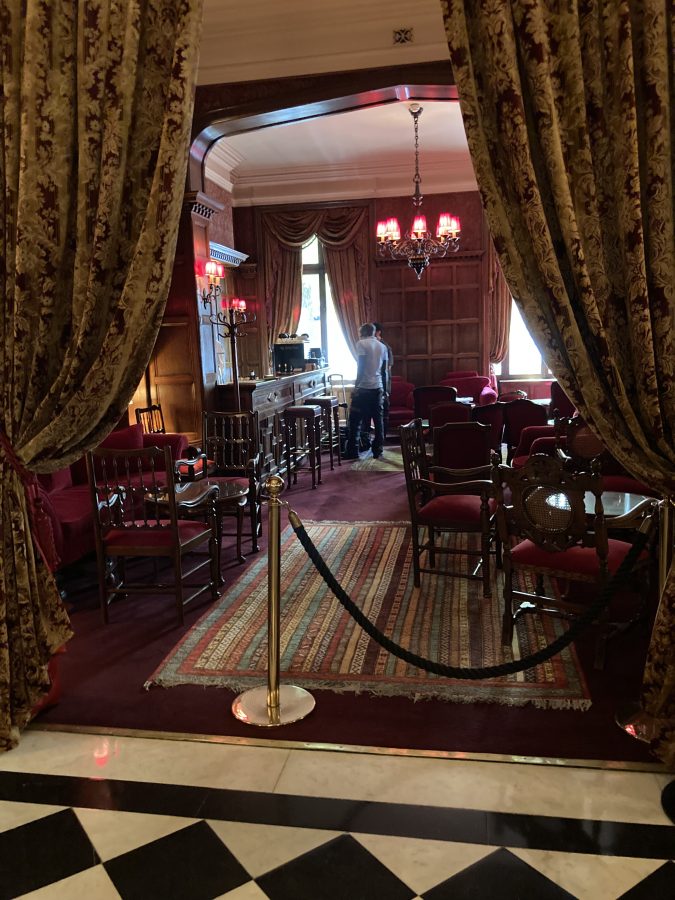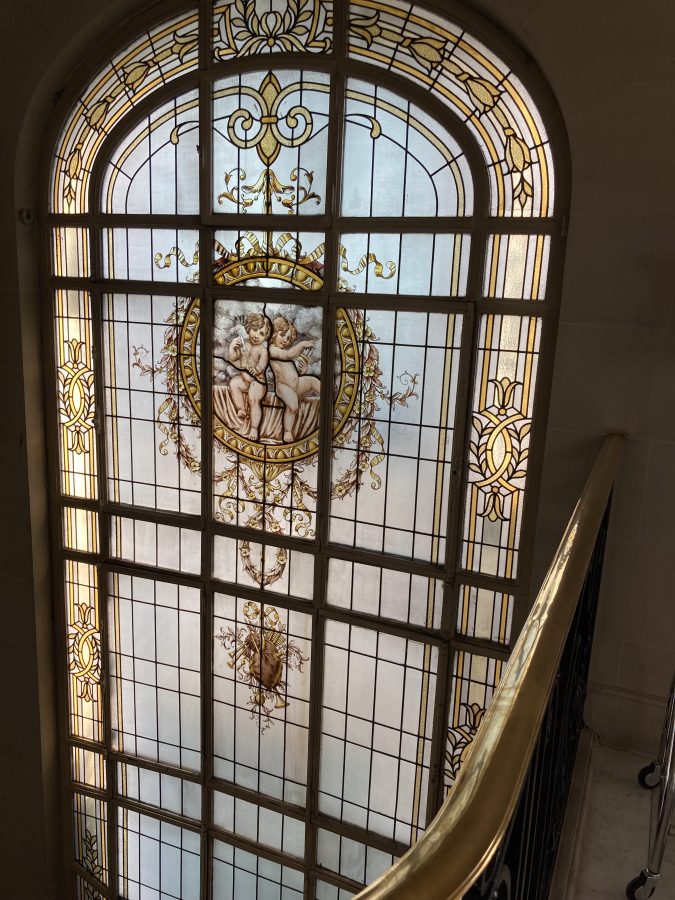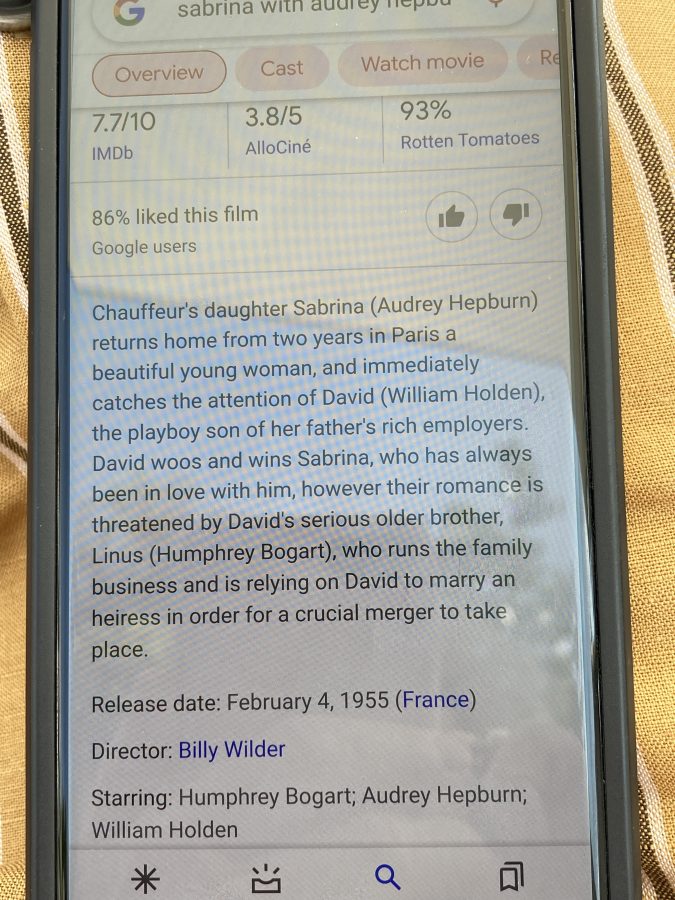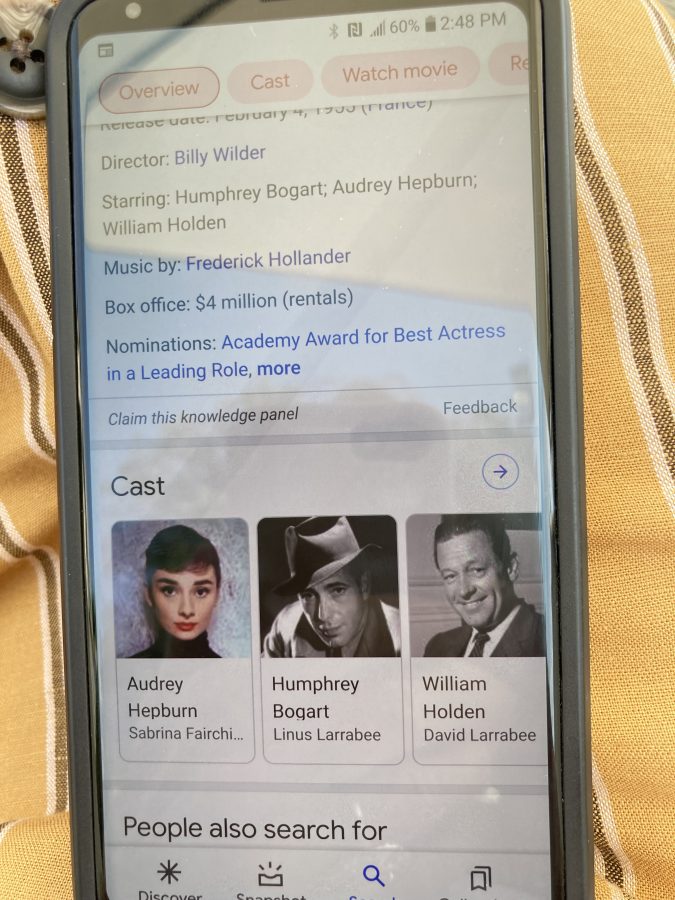 Our destination was the roof top bar and we weren't disappointed. It is alas trés, trés cher…very, very expensive. We enjoyed every minute of the nostalgia, the view, the ambiance even though it was a pinch to our pocketbook!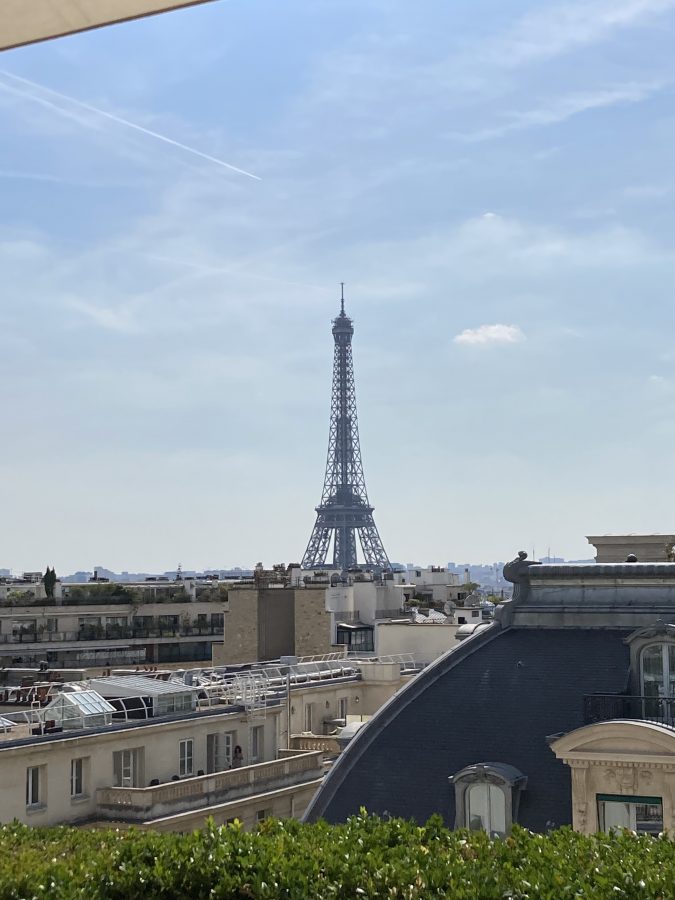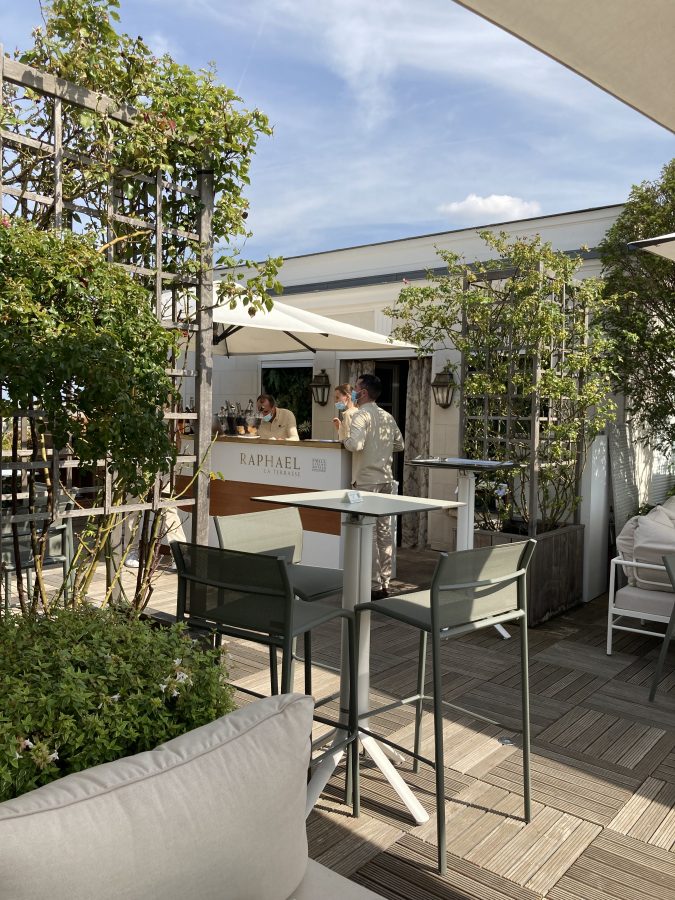 This was such fun and why "Paris is always a good idea."
Our final photo of the day was at dusk as we were downstairs at our favorite little café for a cup of coffee. You never know what you may see!
So, while you're enduring some confinement from the pandemic, find the move "Sabrina" on demand and dream about Paris. Also, if you have Netflix and haven't watched "Lupin", you are missing a treat. It's so clever and also filmed in Paris.
We love hearing from you and read every comment!
L & B