Bonjour mes amis,
Weather is always the trickster in Paris playing havoc with daily plans, wardrobe, and one's mental psyche. You would think after all of these years, I'd get ahead of the weather's fickleness, but I never do. It was 87 on Sunday and barely up to 70 yesterday. So, we adapt and lavish in the delight of cool and snugly versus dying from 96 degrees as we have done in the past!
Do you remember where you were on November 13,  2015 about mid-afternoon? I was sitting in my sunroom watching a bit of daily cable news when "Breaking News" appeared from Paris. Just a dribble at first about an attack in Paris which morphed into full-blown coverage for the rest of the evening about the attack at the Bataclan night club during a concert. Many were killed and the city was in shock. As one friend here said,  "it was the night when I thought the screaming ambulance sirens would never stop." I immediately started getting texts from friends in Huntsville who were making sure we were not in Paris. Then I began to contact our friends and neighbors in Paris to make sure they were nowhere near the violence. Then the tears began to flow as more and more details unfolded. It was truly the night from hell.
I had read that the Bataclan had been refurbished and was reopening so we sought it out yesterday in the cool air dappled with a few raindrops. It's on Boulevard Voltaire in the 11th arrondissement.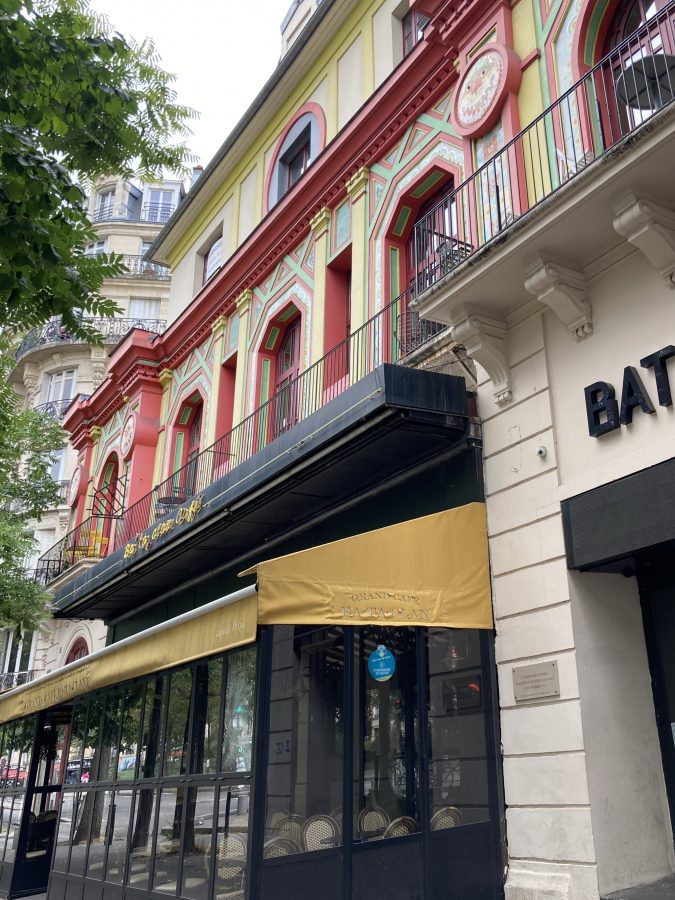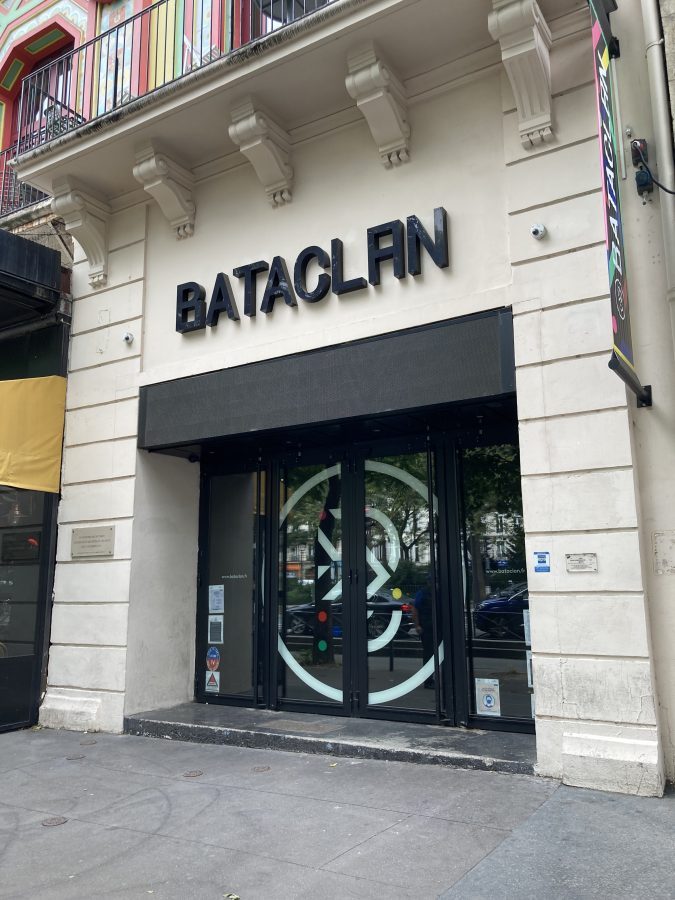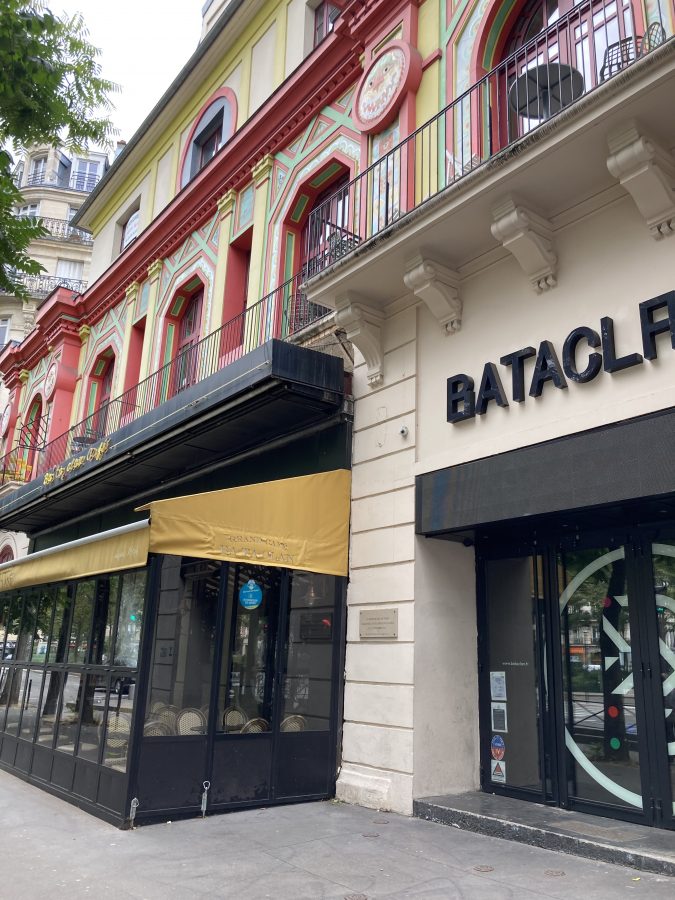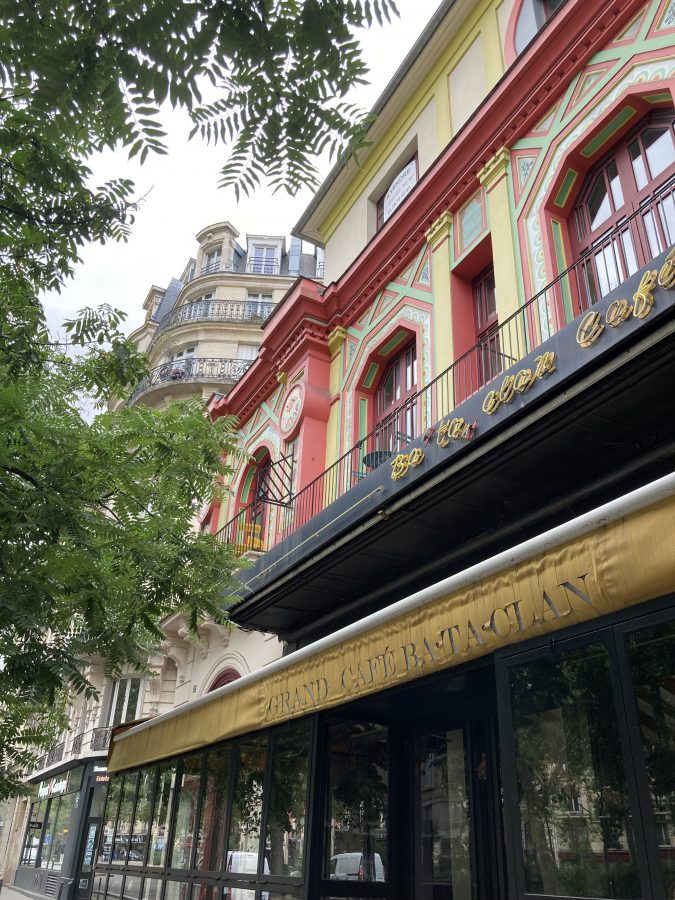 This is the area where Bernie was born and baptized in Église St. Ambroise and with some nice doors along the way.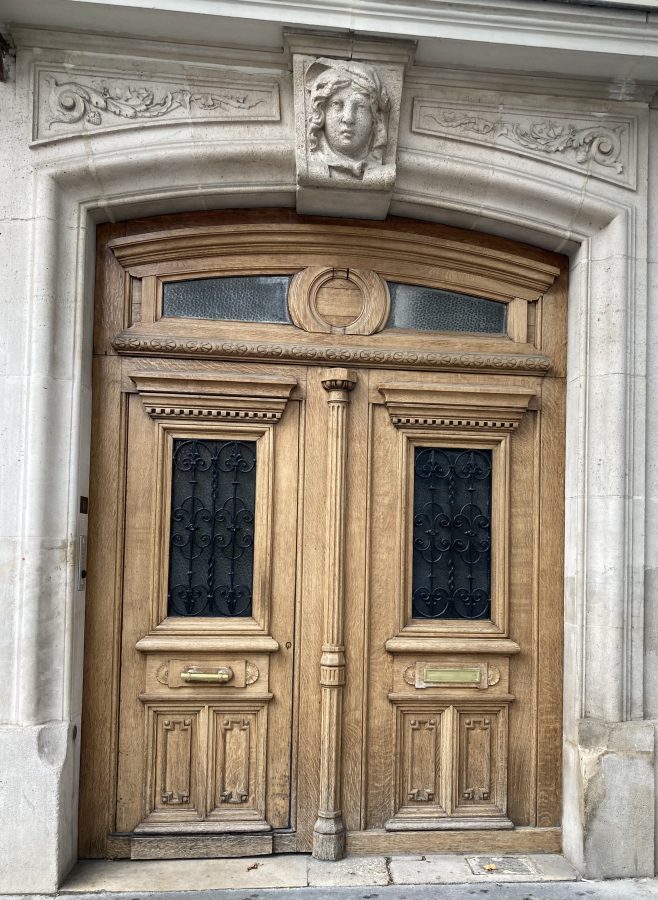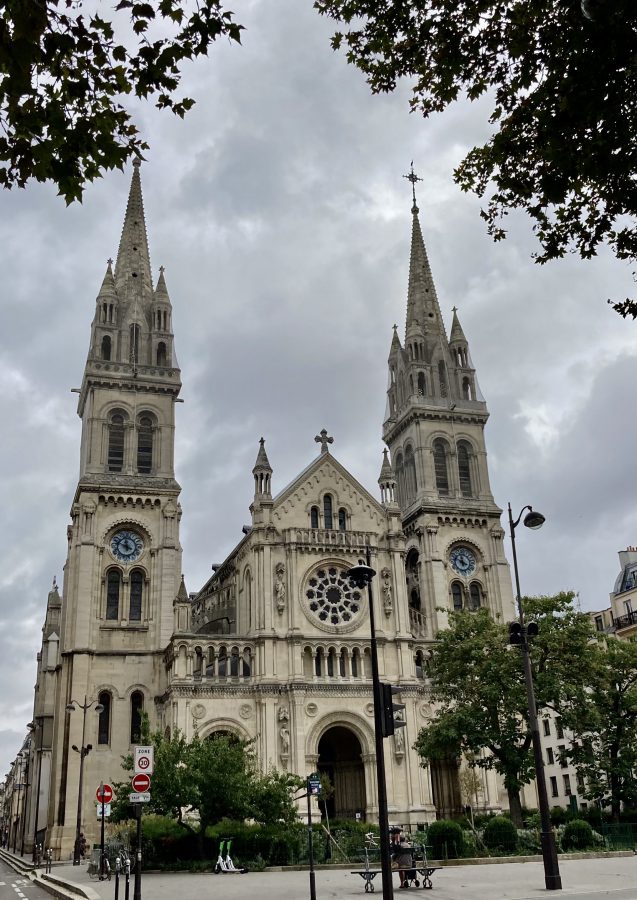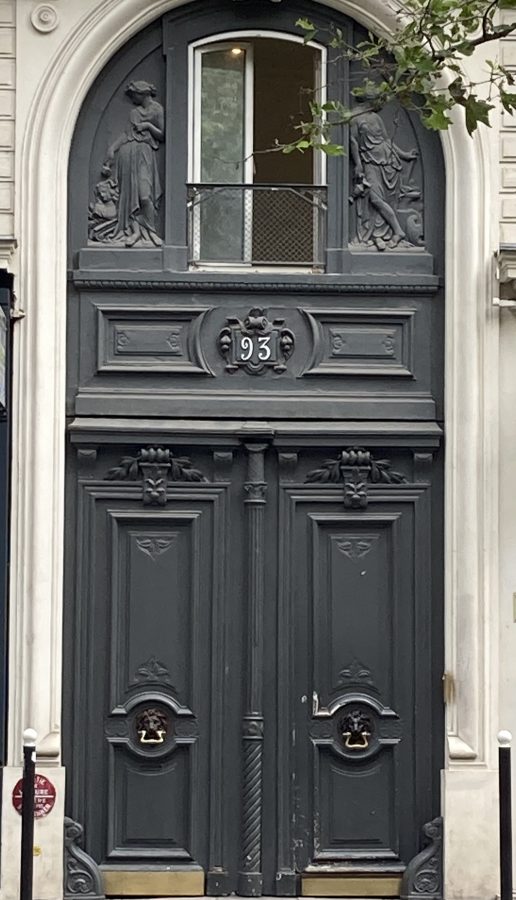 Many more shops and restaurants were closed for August "vacance" than in our area. I had researched a spot for lunch with excellent ratings called Au Cadran Voltaire, known for its exceptional service. It did not disappoint.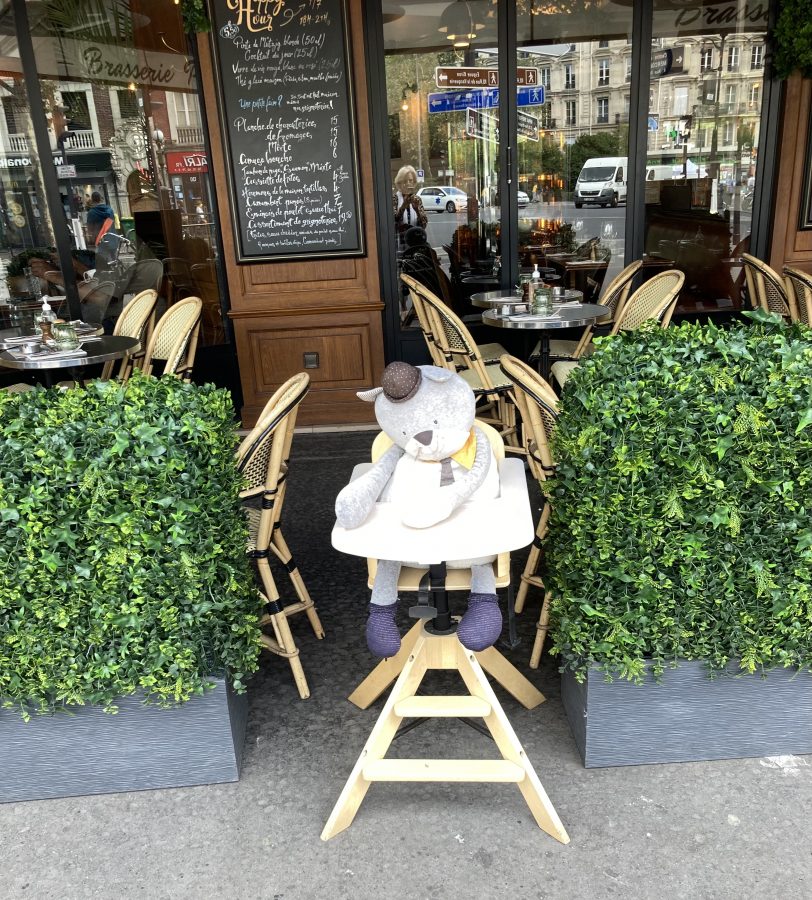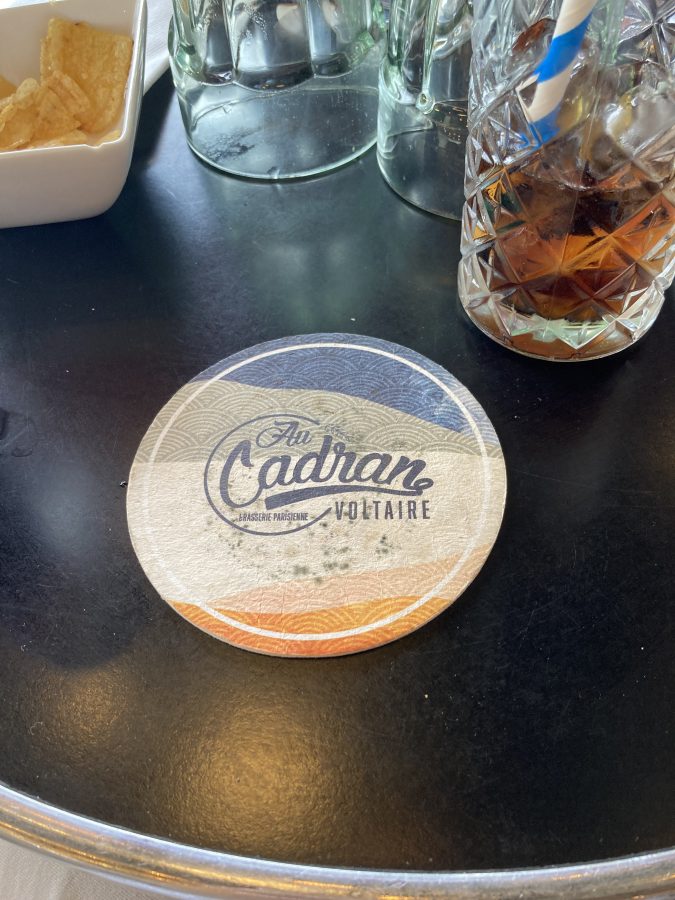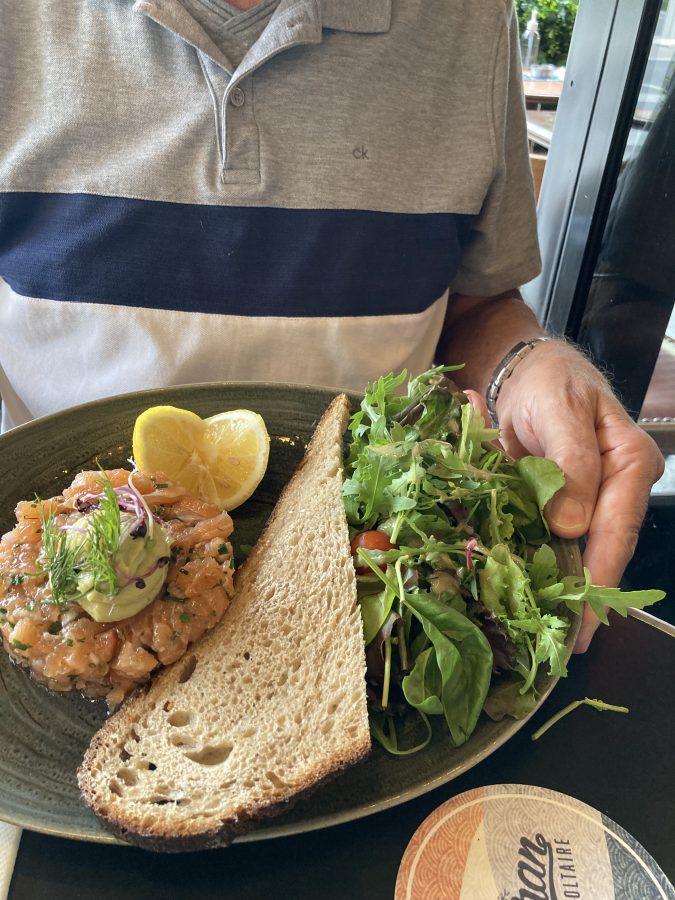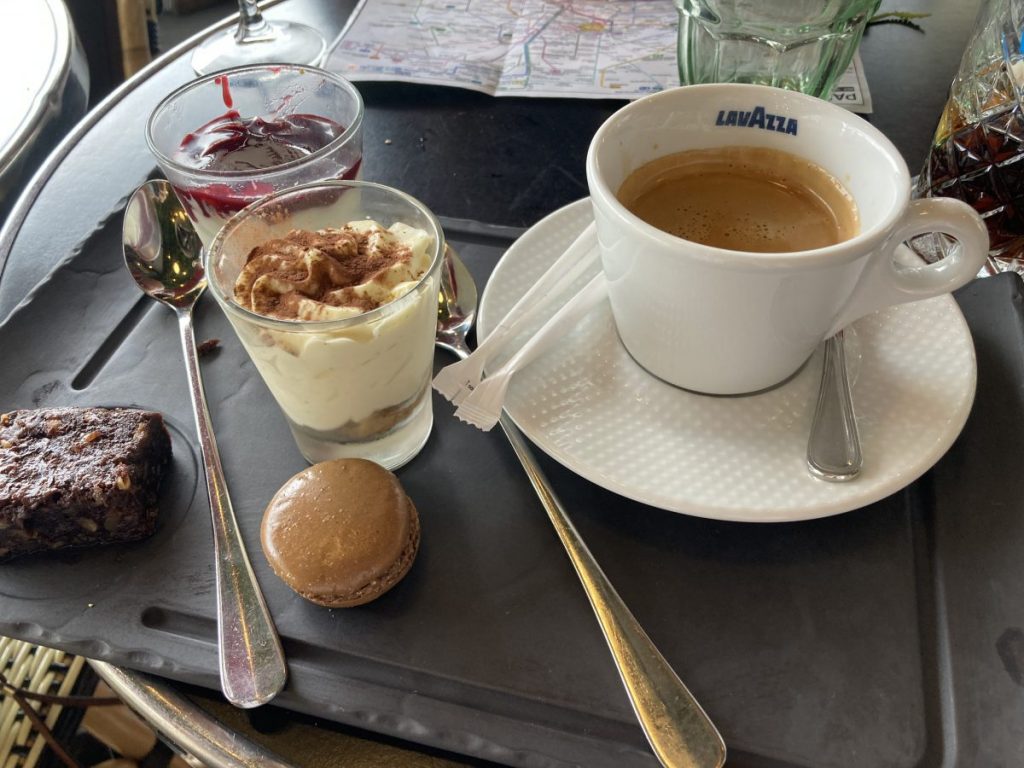 The afternoon was discovery time, heading out with phone apps and street maps as our guide to a spot unknown to us called La Mouzaia, a micro district in the 19th arrondissement. It was a bit complicated to find and included the Parc de la Butte du Chapeau Rouge which sits high on a hill. We had been to the Parc Buttes Chaumont in the area, but never to this one. It is accessible by Metro Line 7 Bis which means small or half-sized. Line 7 is a very short Metro line which goes in a small circle. The area is known for the architecture of individual houses as opposed to typical apartment buildings. I'm not totally sure we found all of it, but we walked for over an hour up and down hilly streets. It's not an especially good area and nestles against the Parc du Villette. The way down the hill is by tram or the "T" which we had ridden before. It's like a streetcar above ground. All in all, it was a most enjoyable adventure. We discovered a new church, very modern and ugly in my opinion. What do you think?
The upcoming photo shows the inner workings of the Metro exposed. We had never seen this before in another station.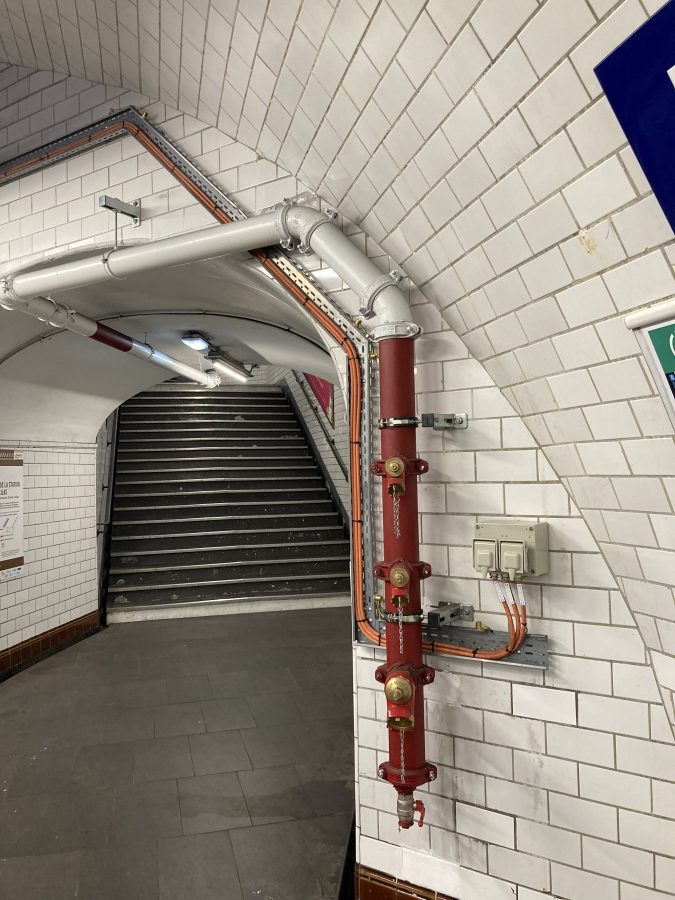 Sorry, no lovers today but one more door which is steps from our apartment and we've never noticed before!
À bientôt
L & B