Bonjour,
Our Sunday was quiet and easy as it was 87 degrees outside. Walking around gets tough because there's little respite from the heat. It's not like you can go home to a cool, air-conditioned house! So we kept fans going in all corners of the apartment and the windows CLOSED to keep the heat out. The walls are probably a foot thick.
We also have a plumbing problem with the kitchen sink, and there is no plumber to be found and no rescue from our landlady. So we're pretty much on our own in a time where most workers are on vacation. One friend looked at the situation and felt that it would require some soldering which he cannot do. Sometimes, the water will not turn off and finding the spot for hot or cold is a challenge. Using the bathroom sink for water is not such a great plan. Stay tuned.
After a hot, 2-hour picnic lunch on the river and then dinner in, we decided to go for dessert and then walk the "beach" which will be closing on August 22, just a few more days. The pictures are such fun especially of the dancers. Oh, how I wish I could post videos.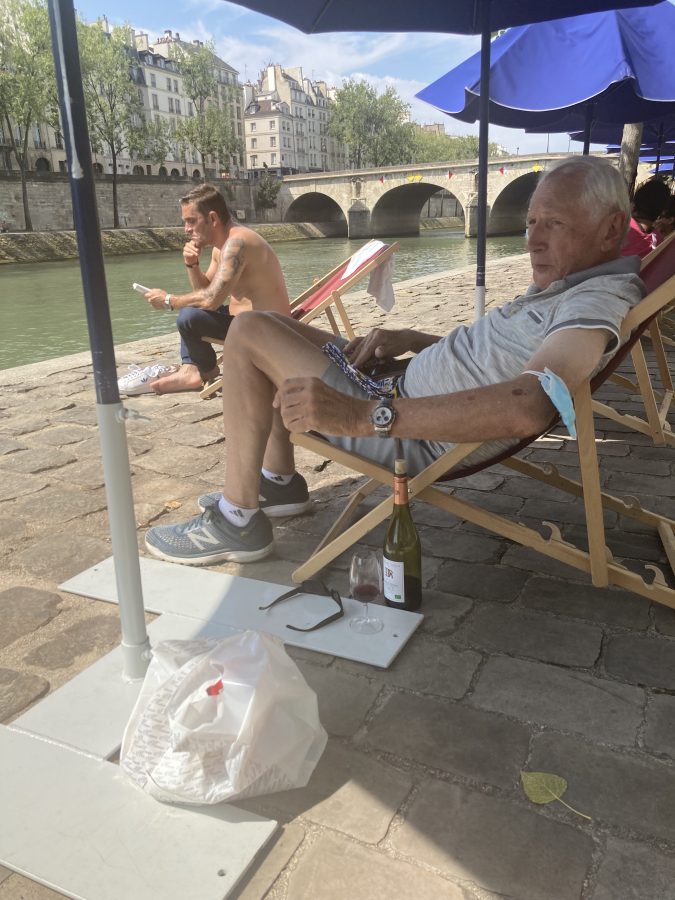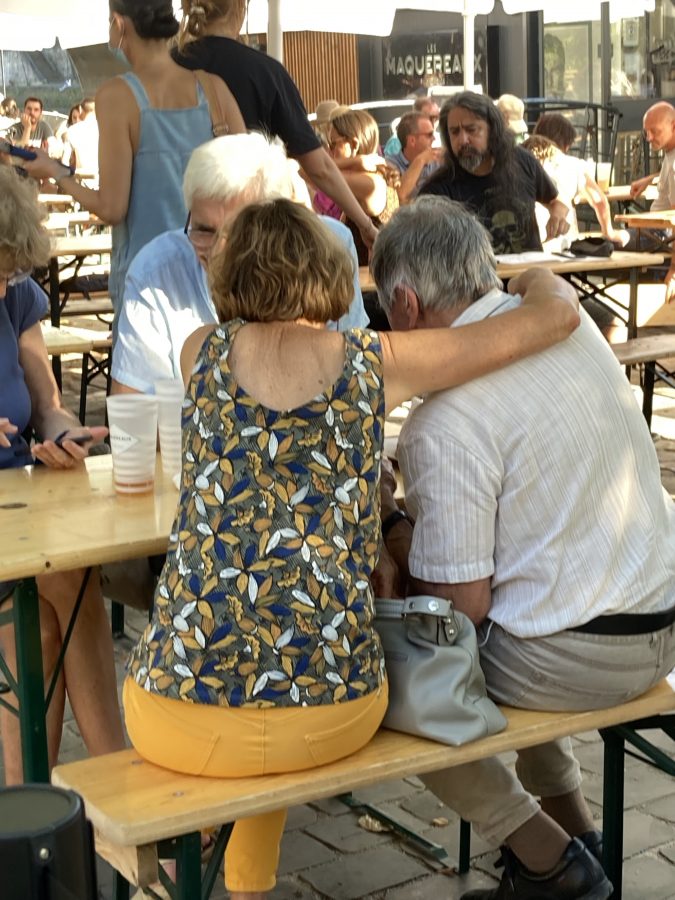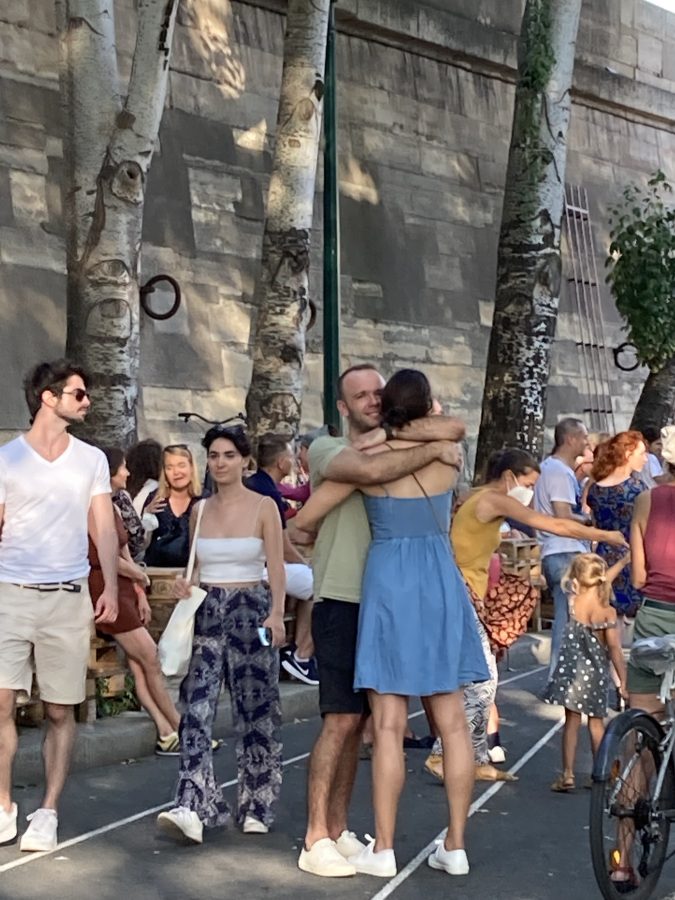 Paris gets more and more quiet as locals leave for "vacance" but other tourists, presumably European, are coming in. Many shops and cafés are closed until the end of the month. Such is August in Paris. Traffic is much less and that's wonderful!
Our friends, the Bilbros, made it home safely with no drama. Travel drama is the absolute worst; we've had our share and hope we are spared in late September.
Bonne semaine,
L & B
P.S. The high for today is only 72!