Bonjour mes amis,
Well, what a day we had trying to celebrate Bernie's actual birthday of November 15th. I hope this brings some laughter and amusement to you. Some of it wasn't funny last night as I sat with tears in my eyes, but oh, the memories and stories we will tell in the future.
First was the weather…probably the worst weather day we've had since we arrived on September 15. It rained a cold, windy rain ALL day and into the evening. There is some snow in the forecast.
Our lunch destination was at a Café we've visited often BUT always sat outside. It was much too cold to sit on "l'exterior" … we had no idea how tiny it was on the inside. There were 8 of us and we were stuffed like sardines, truly!!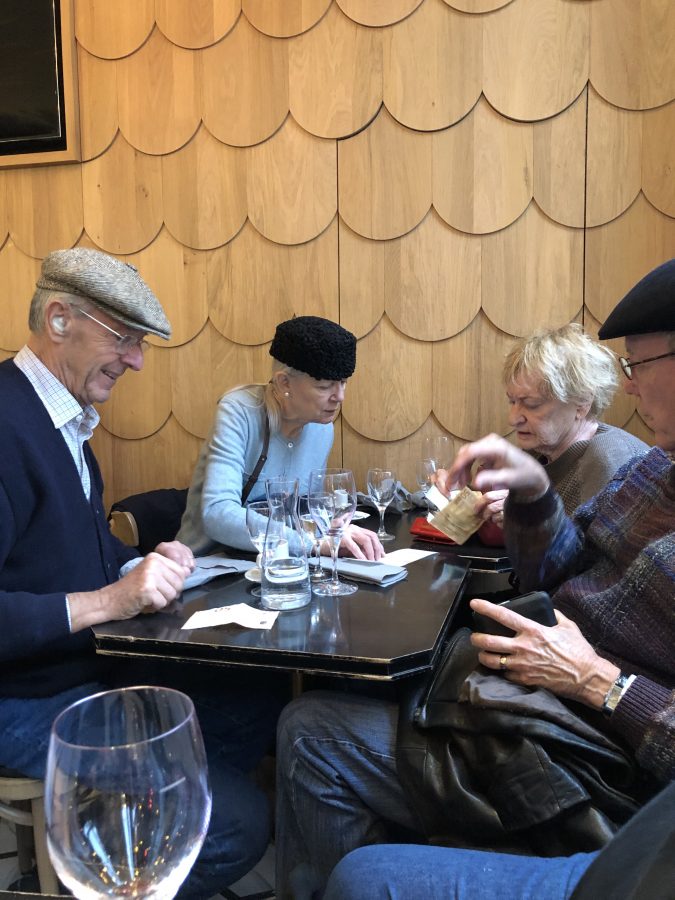 We walked in the cold rain over to the Louvre for the Leonardo de Vinci exhibit which the French called Léonard only to find utter chaos. We queued with the masses starting at 2:15 for a 3pm appointment time. Poor Curt was in drastic need of a toilette which complicated matters significantly. I had a confrontation with a lady who just walked up and broke in line, making her at least get behind our group. Finally, after getting through security and finding a bathroom for Curt, we realized that there was another long queue to actually get into the exhibit once inside. It was pretty darn ridiculous, and we suddenly realized that all of these people on the outside were going to be on the inside…so how in the world would we ever really see any of the exhibit? We were correct and the total experience was a disappointment. Diane, who is an art history major was especially frustrated. Her summary was " there were mainly just sketches and not many major works." The powers that be had grossly oversold the time slots and completely compromised one's ability to enjoy and read about each entry. We did the best we could on photos but quickly abandoned trying to get the identifying information. If you know De Vinci, maybe you can follow along but if not, oh well! Thanks to Bernie's camera for getting most of these for us as he fought the crowds.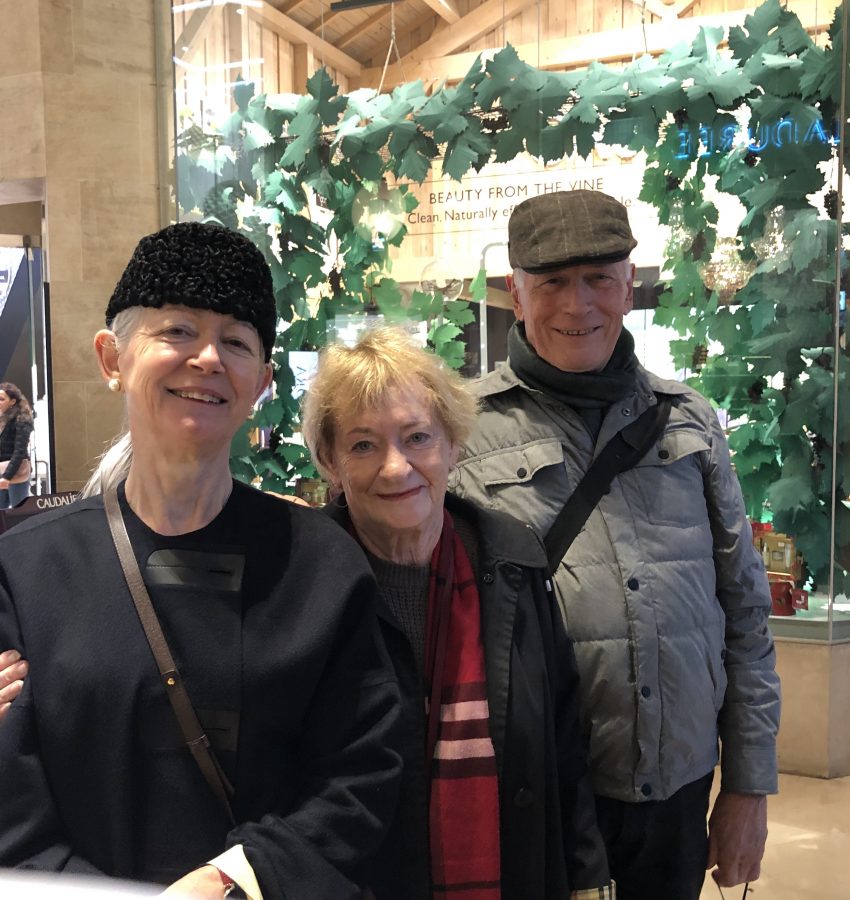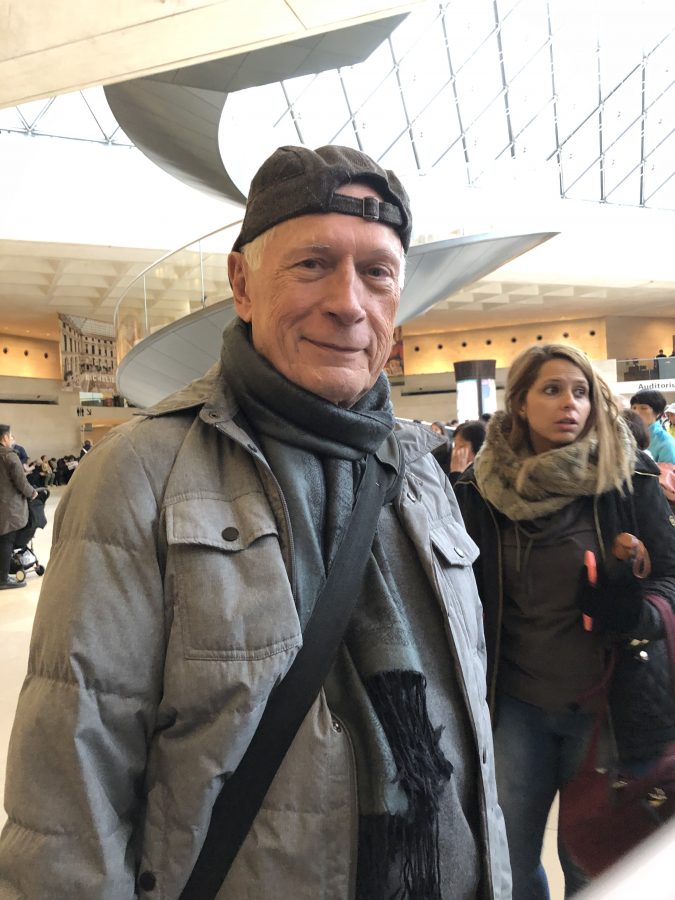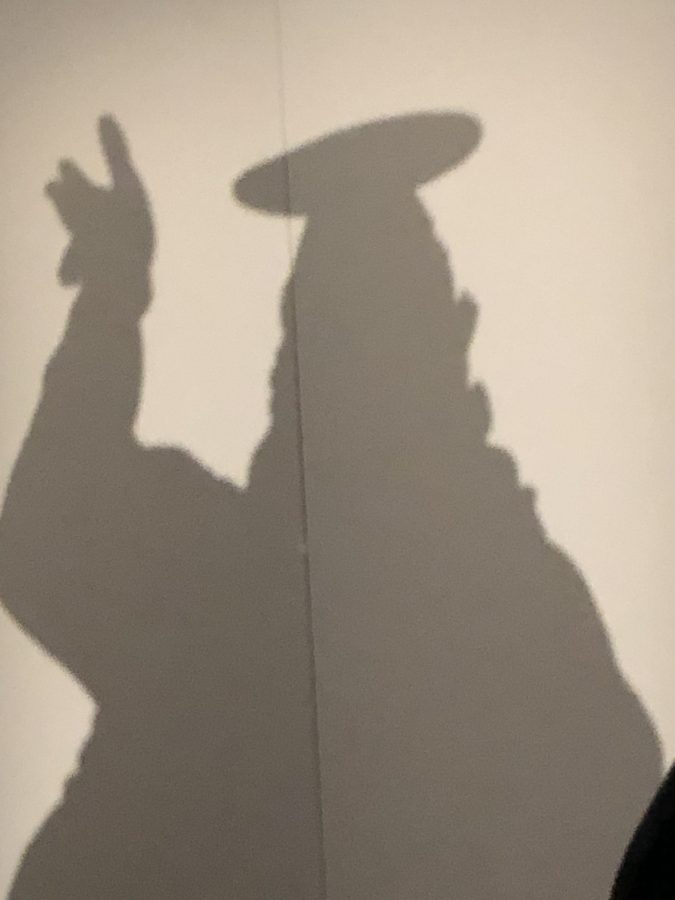 We mostly gave up at the exhibit and rushed home to try to have a little down town before our birthday dinner at Les Ombres. At 6:30 Bernie and I and the two brothers amid the icy rain walked over to the taxi stand. Being that it was Friday night and raining, there were no taxis. We stood for about 20 minutes, wet and freezing, and I finally made the call to go across the street to our metro stop and just take the metro. (I didn't want to walk over the river to get to the restaurant, thus the taxi.) So…we prance right up to the steps leading down to St. Paul station only to find the big gate pulled across the entrance and locked up tight. We were then panicked as we knew we were going to be late for our own party. Finally, in desperation, Bernie suggested we walk the three blocks to Bill and Steve's little hotel and see if the concierge would call us a taxi. When we got there, he explained that taxis were difficult but he would try. I had him call Les Ombres and spoke to Laurie telling her our dilemma. "Don't worry, Linda, she said, in her usual calm voice. By this time, I'm in tears thinking of all the planning and anticipation. About 15 minutes later, a taxi pulled up for us, then another 25 minutes fighting the traffic, and finally our grand entrance. I believe a bottle of champagne had already been consumed.
Anyway, it was a great evening after that though much too cold to step onto the patio for a look at the Eiffel Tower and a toast to Bernie. Our friends from London, Malcom and Antonia, joined us and brought gorgeous flowers for the table. 
Taxis were retrieved much more easily for our departure around 11pm, but if you think that's all the drama, you would be mistaken. When we arrived at rue St. Paul, the taxi driver's foot slipped as Bill was getting out of the back of the van, jolting him sideways. The cab almost hit a row of motorcycles but managed to stop just a foot away. Pretty darn close. Somehow, it was the perfect way to end a rather crazy evening!
So hope you're laughing. I gave up on posting more of the exhibit because the internet is not working and this has taken me about two hours to write. I was determined to get in the birthday!!
Thanks for ALL the birthday wishes and cards to Bernie. He was very touched by the whole evening, albeit a bit stressed. Truly a memorable 80th!!
The Yellow Vest folks are set to demonstrate all day today and most of our metro stops are closed. I'm throwing a dinner party in the apartment this evening and we'll miss the El Greco exhibit. Somehow, after yesterday, we're not too sorry…ha!
L & B