Bonjour,
Saying good-bye is rarely as much fun as saying "welcome." All of our company was gone on Sunday morning before noon. Bernie had tears in his eyes and warm memories in his heart as he embraced his cousins and his brothers in farewell. What a great week we've had even with the mishaps which with time will get more and more funny.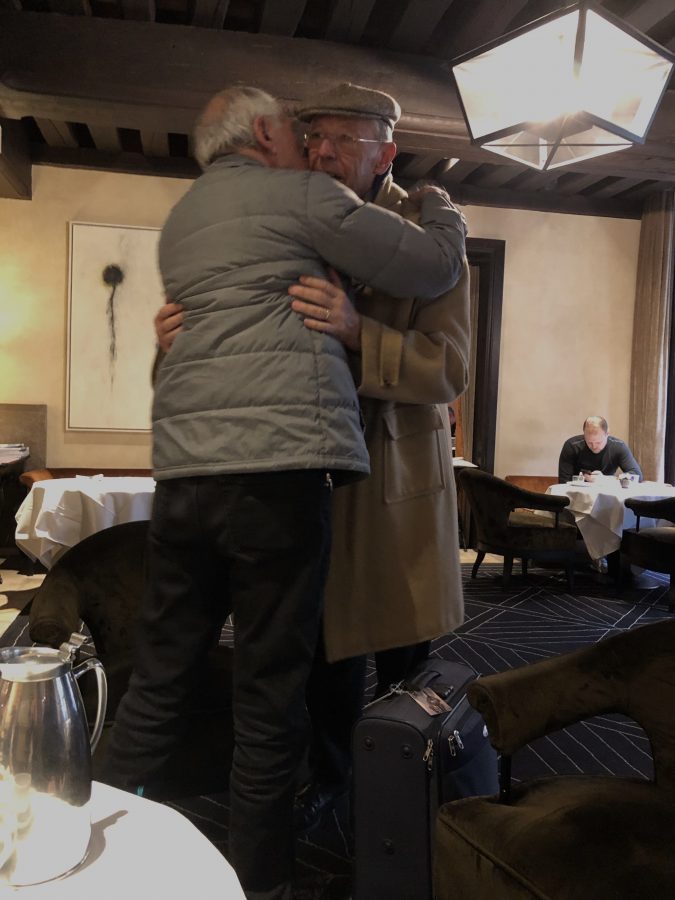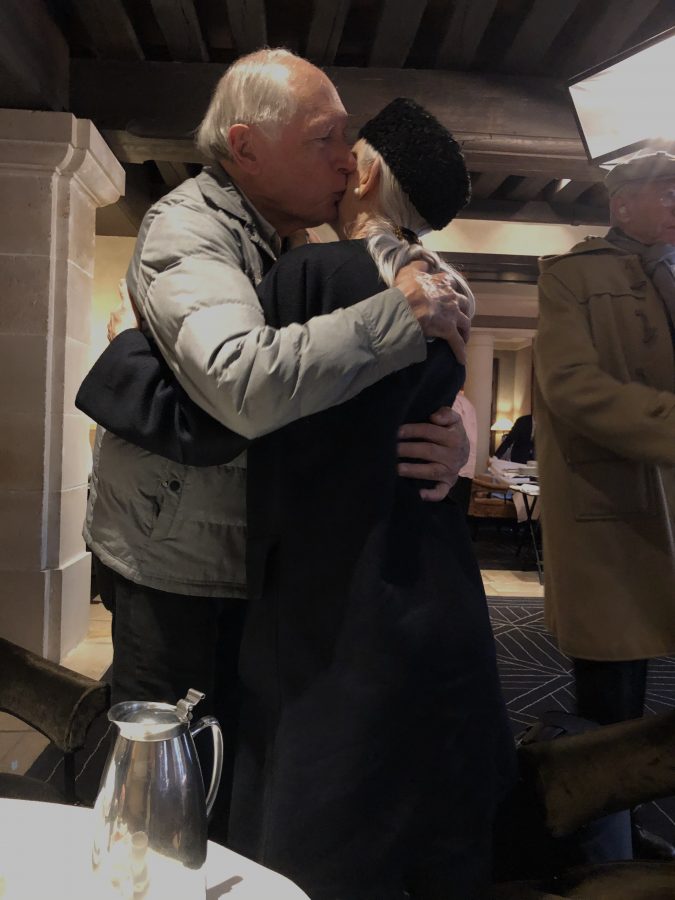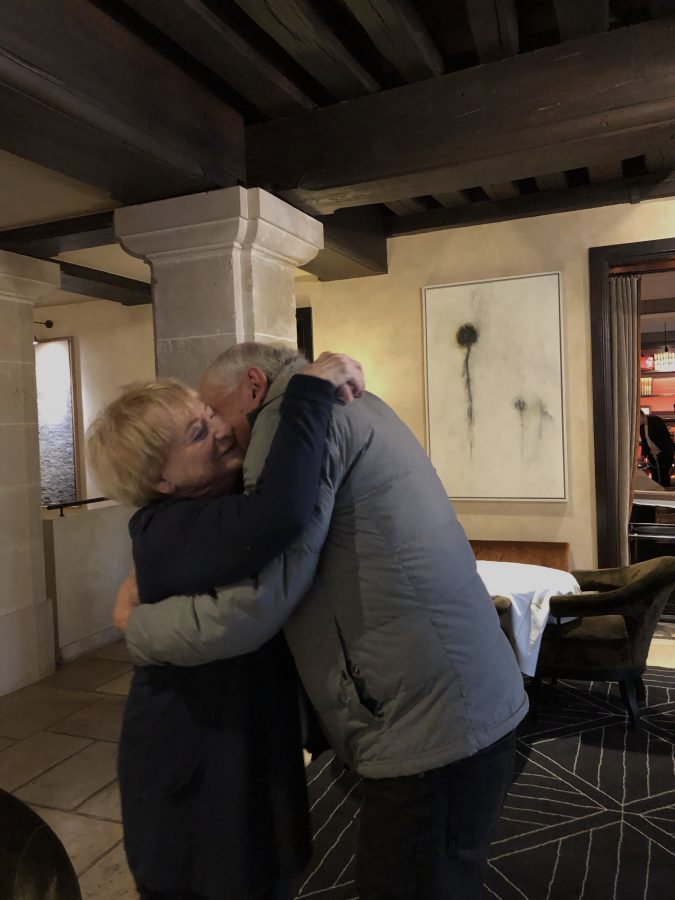 We had a slow easy day of mostly rest and eating in. I shared some of the leftover food with neighbors except for that delicious chocolate candy (Ann Jeanne)!
By 2 in the afternoon, the sun was out and we decided to go to the Christmas market at the Tuileries. What a sight to see but not exactly what I was expecting. It was more of a carnival atmosphere instead of a shopping experience… with everything from sausage to waffles, sledding run to bumper cars, a few Christmas decorations to an ice skating rink. It was packed with families and small children enjoying the crisp November air in the absence of rain!!
We discovered too late via email communication that our friends Malcolm and Antonia were there at the very same time before leaving Paris for London on the Eurostar. How neat it would have been to connect there for a cup of chocolat chaud or hot chocolate!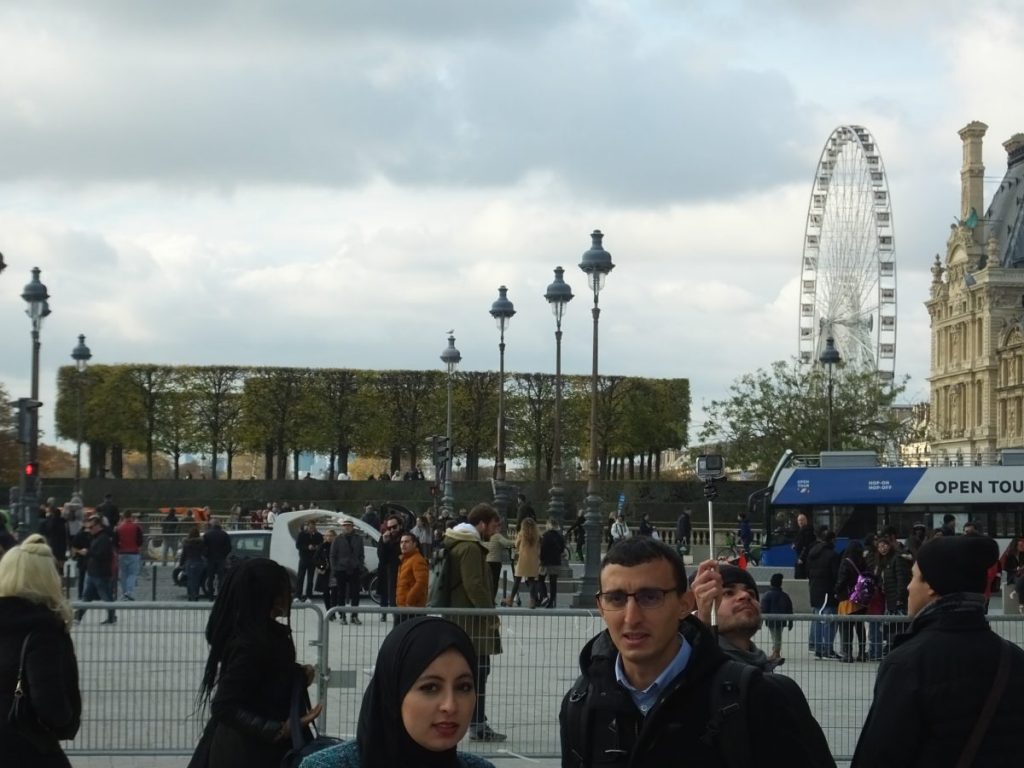 Prior to this year, this event had been on the Champs but was moved to the Tuileries by order of the Mayor. Antonia's observation was that it was much better along the Champs and much too jammed together in a tight space this year. I would agree! However, it was a treat to see it all and a great way to spend a Sunday afternoon in Paris.
The light photo of the day is the one up top of the giant carousel or Ferris wheel, highlighted by the afternoon sun.
We have three weeks remaining in our trip and hope to discover as many of the lights of Christmas as possible to share with you. My daughter made an interesting observation last night when she said that she used to like my blogs better years ago when I was just discovering how to do everything and assimilate into the culture. I suppose she is right and if you've read our book, "Bernie's Paris," you will get a lot of that slant. Now Paris is like a comfortable shoe that I can't wait to put on or a favorite neighbor who always has a warm cup of coffee or a glass of wine to share. We try hard not to take it for granted. But Paris is also about difficult laundry, closed Metro stations, lots of rainy days, televisions that don't work, steps galore, and blaring sirens. It's just life in a different context from what we know in the USA. I love both places but Paris has my passion and my heart because it's our place…Bernie's and mine.
Having said that, it's time to start the laundry which will take the better part of our day…ha!
Love to family who have all made it safely home. Thanks for bringing so much joy to our past week.
À bientôt
L & B