Bonjour mes amis,
If all goes well, we will be in Paris by early July. We need a picture-taking theme a la the Café chairs. In 2019, we did a series of light photos which turned out great. This was a suggestion from Lea Ellison. Sometimes it takes a village.
Two considerations: must appeal to both men and women and be relatively easy to take. Remember in Paris, sometimes one must be discreet.
Some thoughts are shoes (hard to get), scarves (ditto), desserts, food plates (Bernie is not a fan), dogs, flowers, waiters or my favorite for this year – Paris lovers! After the pandemic, folks might love to see people touching, kissing, embracing, etc.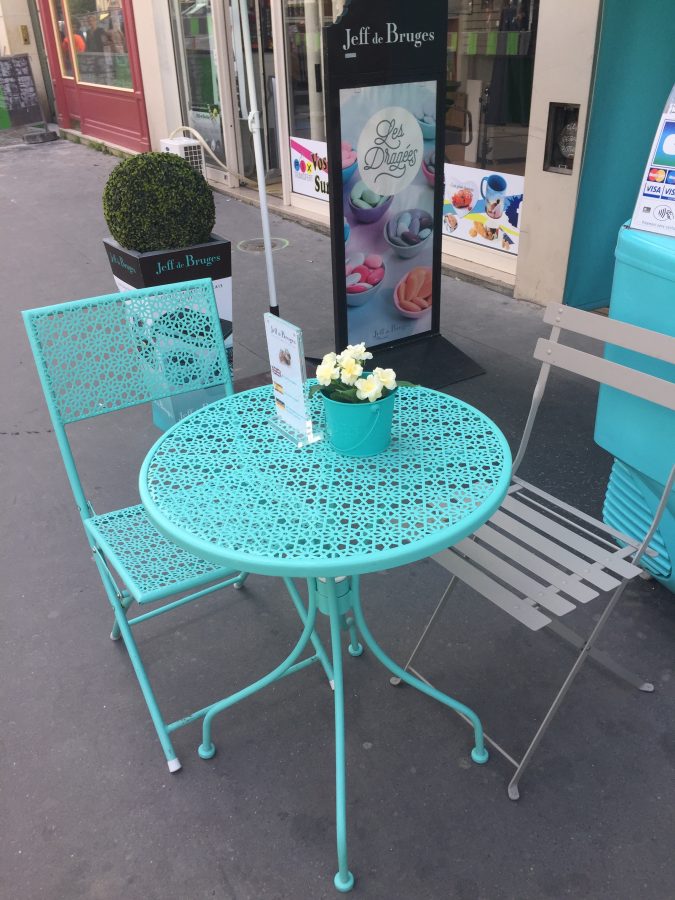 Can't wait to get your suggestions!
L & B